Japanese Prime Minister sacks aide over anti-LGBTQ remarks
An openly gay member of the House of Councilors, Taiga Ishikawa, said the situation was "beyond one's patience"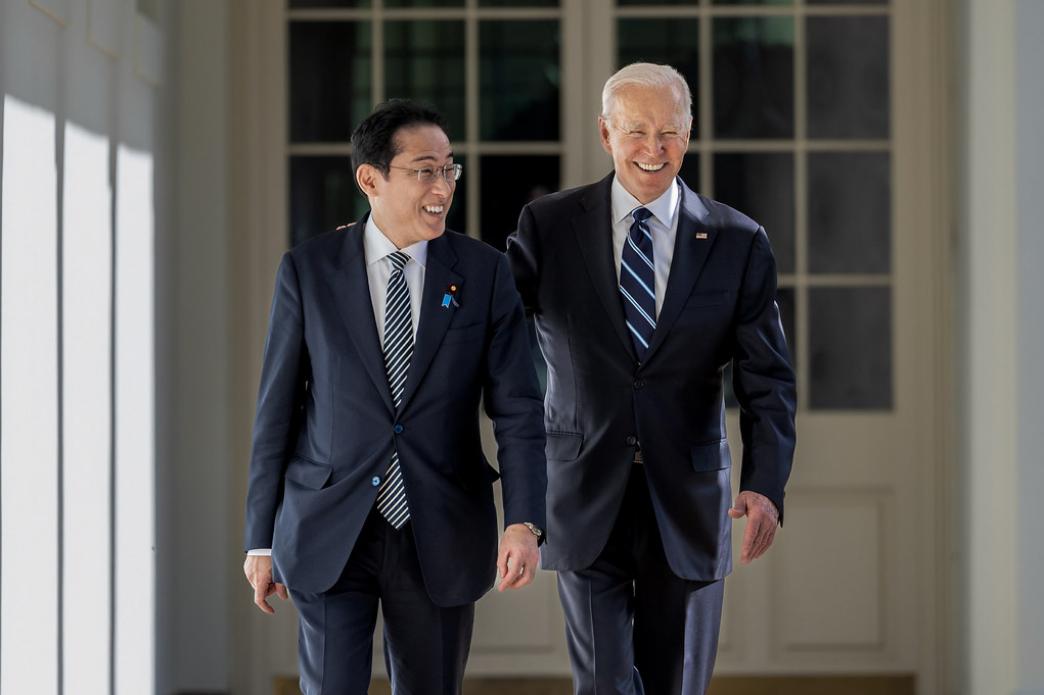 TOKYO – Masayoshi Arai, who until Saturday served as executive secretary to Japanese Prime Minister Fumio Kishida, was fired after he made anti-LGBTQ comments to reporters late Friday afternoon local time.
Arai told reporters in a gaggle at the prime minister's office he would "not want to live next door" to an LGBTQ couple and that he does "not even want to look at them."
He also said during an off-the-record conversation with reporters that if same-sex marriage is introduced in Japan, it would "change the way society is" and "quite a few people would abandon this country."
At a press conference Saturday, a clearly agitated Kishida told reporters Arai's remarks were "completely inconsistent with the policy of the Cabinet," the prime minister adding, "We have been respecting diversity and realizing an inclusive society."
Kishida acknowledged that he had fired Arai upon learning of the comments calling them "inexcusable."
Tetsuro Fukuyama, Constitutional Democratic Party of Japan and member of the Japanese House of Councilors, the upper house of the National Diet [Parliament] of Japan, took to Twitter writing:
"It's an outrageous remark, even off the record. It would be a big problem if all the secretaries of the prime minister's official residence had such a sense of human rights. "We respect human rights and values, but if same-sex marriage is recognized, some people will abandon the country." Do you understand the meaning of respect? It deserves immediate dismissal."
An openly gay member of the House of Councilors, Taiga Ishikawa, said the situation was "beyond one's patience" on Twitter and noted that Arai had also said that all of Kishida's executive secretaries are against same-sex marriage.
The lawmaker, also a member of the Constitutional Democratic Party of Japan, called for the entire team of secretaries to be dismissed and said he would pursue the matter in Parliament.
Japanese media outlet Kyodo News reported that Japan has not legally recognized same-sex marriage as many members of the conservative Liberal Democratic Party, led by Kishida, have opposed the concept, emphasizing the country's traditional values such as the role of women in giving birth and raising children.
The 150-day ordinary Diet session began on Jan. 23. The latest gaffes about LGBTQ people will likely prompt left-leaning opposition bloc lawmakers to grill Kishida over his views on family affairs in Japan, political experts said.
Late last year, LGBTQ issues in Japan drew fresh attention as LDP lawmaker Mio Sugita, the then parliamentary vice minister for internal affairs and communications, was pressured to retract past remarks against sexual minority couples.
Members of Congress meet with Transgender activist in Japan
California Congressman Mark Takano among trip participants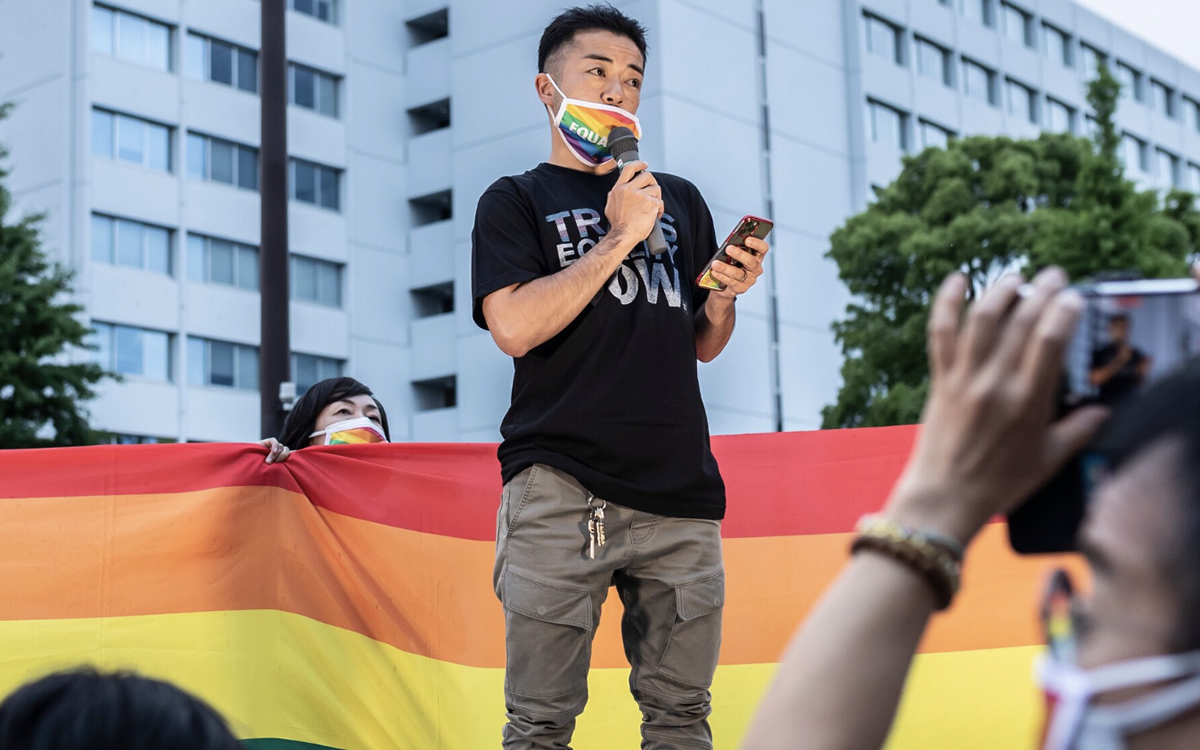 TOKYO — A group of U.S. lawmakers last month met with a prominent Transgender activist in Japan while they were in the country.
U.S. Reps. Mark Takano (D-Calif.), Maxwell Alejandro Frost (D-Fla.), Alexandria Ocasio-Cortez (D-N.Y.), Frank Pallone (D-N.J.) and French Hill (R-Ark.) met with Fumino Sugiyama, a former member of Japan's female fencing team who is now fighting for legal recognition of Trans people in Japan. The D.C.-based Maureen and Mike Mansfield Foundation, which organized the congressional delegation that also included a trip to South Korea, arranged the meeting.
"Members of the delegation were very, very impressed with Fumino," Takano told the Washington Blade last week during a telephone interview.
Frost, who is the first Gen Z'er elected to Congress, on Feb. 24 in a series of tweets praised Fumino and his advocacy efforts.
"One of my favorite meetings in Tokyo was meeting with Trans organizer and activist, Fumino Sugiyama," tweeted Frost. "Japan is still working through passing real anti-discrimination laws to protect LGBTQ+ folks and I felt incredibly inspired by Fumino and his fight."
"He laid out the struggle and how the community is battling both legal and cultural roadblocks to even be recognized," said Frost. "I spoke with him about the current fight in Florida and how Gov. DeSantis is targeting LGBTQ+ kids."
Frost also said he is "working on setting up a virtual meeting between Fumino and a student activists in Florida."
"I think his story can provide some inspiration for the struggle here," he said.
He laid out the struggle & how the community is battling both legal & cultural roadblocks to even be recognized. I spoke with him about the current fight in Florida & how Gov. DeSantis is targeting LGBTQ+ kids. pic.twitter.com/vl2Oxb9vEm

— Maxwell Alejandro Frost (@MaxwellFrostFL) February 25, 2023
The trip began on Feb. 20 and ended on Feb. 26.
Takano arrived in Japan before the trip began.
The openly gay man of Japanese descent visited Pride House Tokyo, the country's first permanent LGBTQ+ and intersex community center that opened ahead of the 2021 Summer Olympics that took place in Tokyo.
Takano participated in a "fireside chat" with LGBTQ+ and intersex Japanese people and expatriots, and met with a Goldman Sachs executive who he said is one of the few prominent people in the country who is out.
"Japan is still, pretty much I would say a 'Don't Ask, Don't Tell' society, but unlike the United States, Japan as a whole does not have violent homophobia where people are beat up or gay bashed or that kind of thing," said Takano. "There is harassment and bullying in the schools. People face discomfort in the workplace and … until now it's not like a coming out kind of society, but it's not a place where (homosexuality is) criminalized and people suffer violence."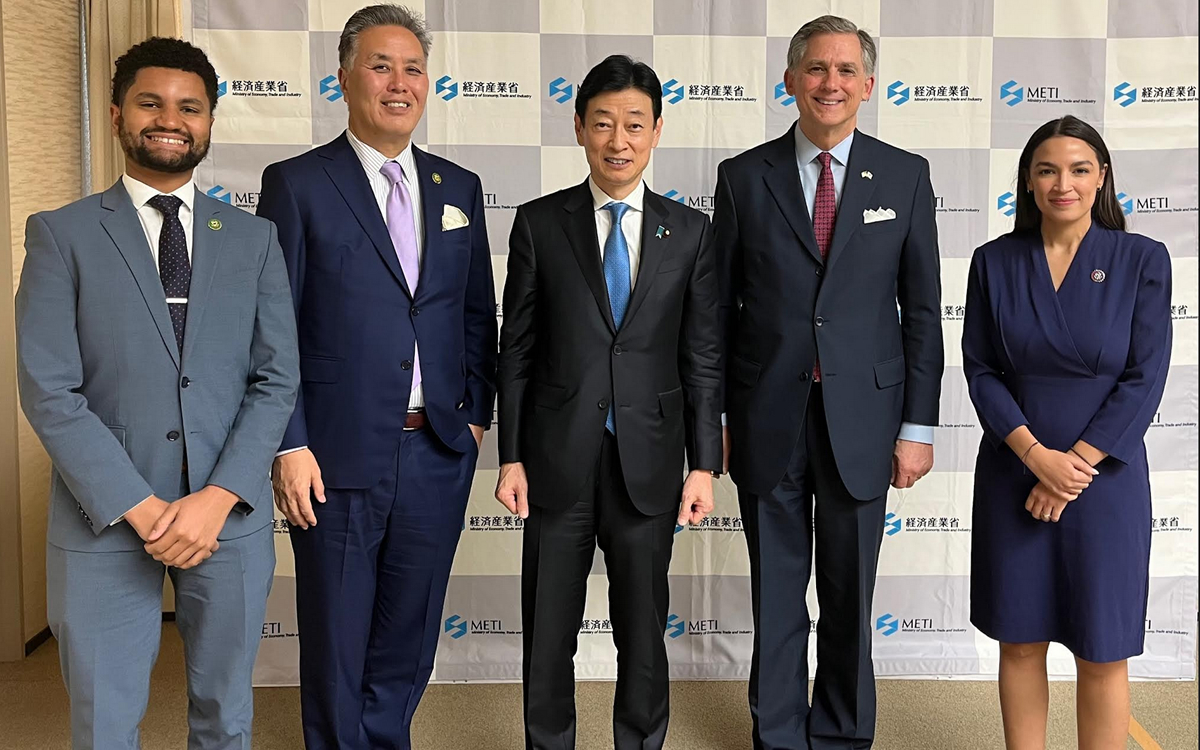 U.S. Ambassador to Japan Rahm Emanuel also invited Takano to attend a reception with members of the Japanese Diet (legislature)'s LGBT Caucus. (Takano noted to the Blade that none of them are openly LGBTQ+ or intersex.)
"I got a great sense of where things were, the state of play of this question of nondiscrimination language," said Takano.
警察官、教師、議員などの公職者。LGBTQI+コミュニティーは多彩であり、みな家族です。そして頼れる存在です。日本は世界的にインクルージョンを擁護しています。連邦議会の議員平等幹部会で共同議長を務めるマーク・タカノ下院議員と共に、日本の国会が民意を反映し、差別に反対すると信じています。 https://t.co/tVDblU0OV1

— ラーム・エマニュエル駐日米国大使 (@USAmbJapan) February 17, 2023
The trip began less than a month after Prime Minister Fumio Kishida's top aide, Masayoshi Arai, told reporters that he would "not want to live next door" to a same-sex couple and he does "not even want to look at them." Arai also said marriage equality in Japan would "change the way society is" and "quite a few people would abandon this country."
Kishida fired Arai.
The prime minister on Feb. 17 apologized for Arai's comments during a meeting with Pride House Tokyo President Gon Matsunaka and other LGBTQ+ and intersex activists. Kishida on Feb. 28 nevertheless said he does not feel the lack of marriage rights for same-sex couples in Japan is discriminatory.
Members of the opposition Constitutional Democratic Party this week introduced a marriage equality bill in the Diet lower house.
Takano noted 20 members of the "hardline" Abe faction of Kishida's ruling Liberal Democratic Party that former Prime Minister Shinzo Abe led before his 2022 assassination remain the main stumbling block to marriage equality and efforts to ban discrimination based on sexual orientation and gender identity. Takano stressed, however, the activists with whom he spoke in Japan welcome the increased attention around these issues.
"The fact that he's having to comment on marriage equality is indicative of the Japanese media focusing attention on LGBT issues," he said, referring to Kishida. "The sense among Japanese queer activists is that keeping the LGBT issue, or LGBT issues on the front page is very much something that works to their advantage."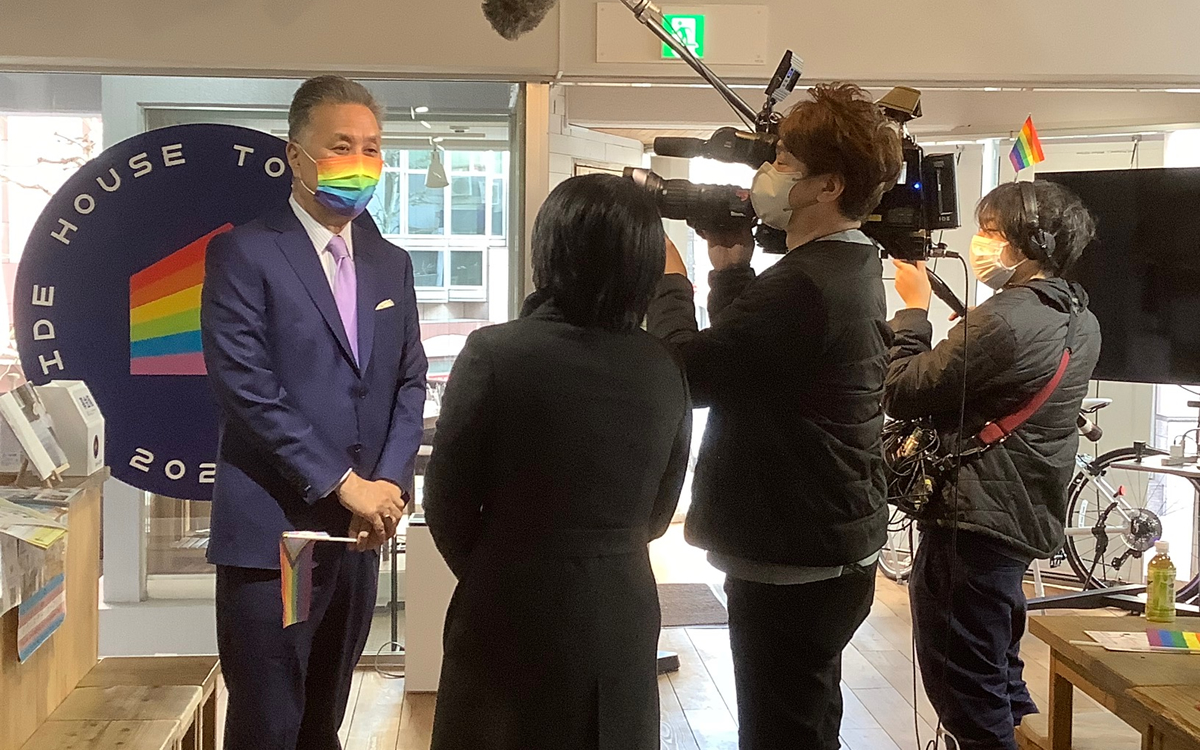 Takano further acknowledged Arai's comments and reaction to them has sparked a renewed debate about LGBTQ+ and intersex rights in the country.
"He (Arai) really hasn't suffered a huge consequence for those remarks," said Takano, noting Arai remains in his post with the Japanese Ministry of Economy, Trade and Industry. "The question in Japan right now is will they just enact a law that is symbolic and checks the box, or will they advance substantive LGBT nondiscrimination protections."
Takano referenced a Kyodo News poll that indicates 65 percent of people in Japan support legal protections for LGBTQ+ and intersex people. This figure increases to 80 percent among young people.
"It's no wonder the activists are saying keep this in the news," he said.
Takano was with then-House Speaker Nancy Pelosi (D-Calif.) when she led a congressional delegation to Japan, South Korea, Taiwan, Malaysia and Singapore last summer. Takano led a congressional delegation to Japan in November 2021.
"Japan plays such a key role in the Indo-Pacific as America's most vital ally," he said. "Japan moving forward in this area of LGBT rights and equality, I believe, will be highly consequential to progress in Asia as a whole."