Newsom honors CHP officers w/Medal of Valor, names CHP head
Governor Newsom recognized CHP officers Ryan Ayers & Kenneth Weckman for their bravery & names Sean Duryee to head the agency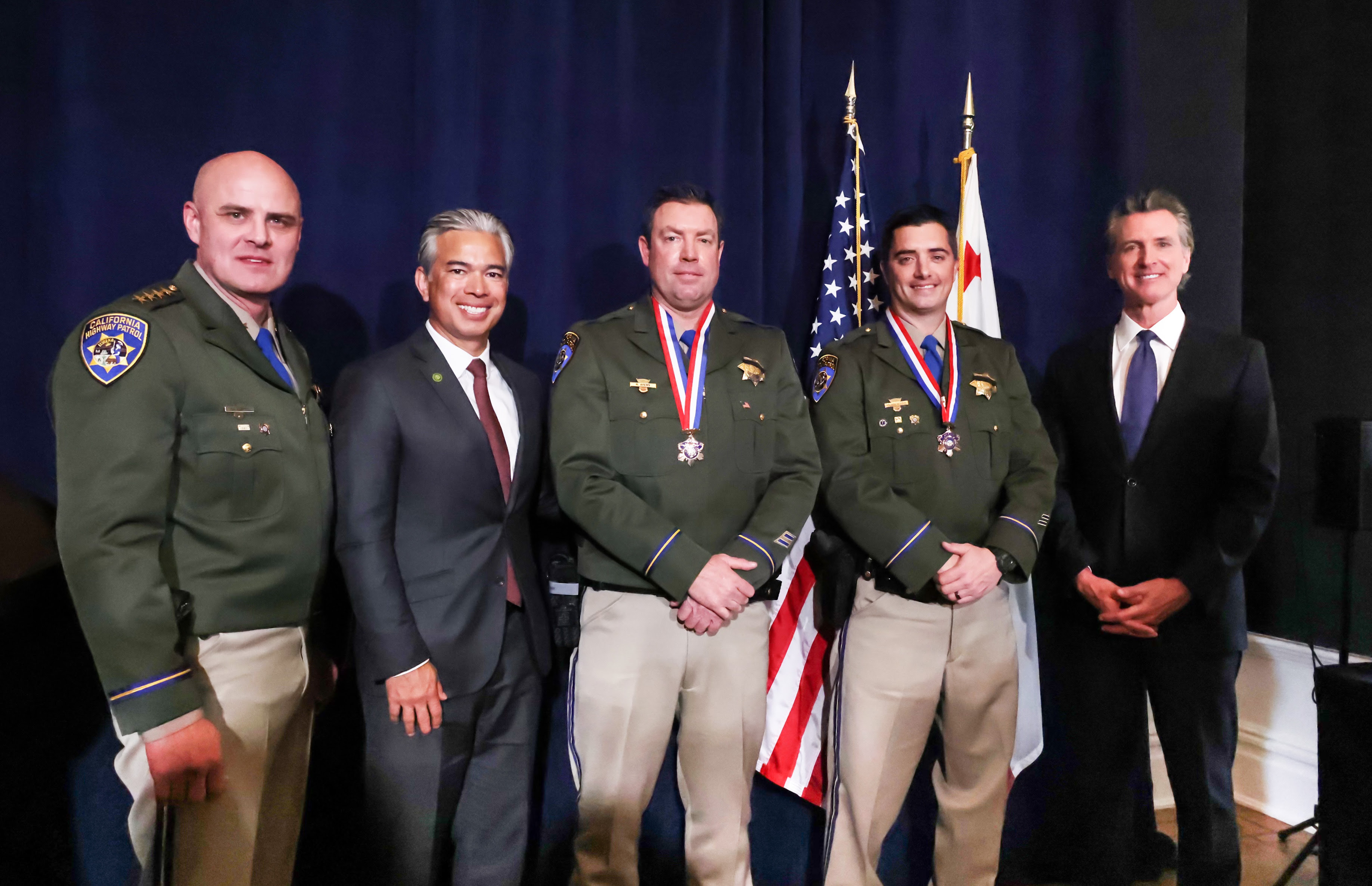 SACRAMENTO – Governor Gavin Newsom recognized California Highway Patrol officers Ryan Ayers and Kenneth Weckman for their actions that went above and beyond the call of duty by awarding them with the Governor's Public Safety Officer Medal of Valor – the highest state award for valor presented to a public safety officer.
"The heroes we are honoring today are men who showed extraordinary compassion, bravery, and sacrifice," said Newsom. "Officers Ayers and Weckam are examples of the California spirit, our dedication to each other, and to doing the right thing. I am proud to recognize their heroic efforts and work."
On August 6, 2021, Officer Ryan Ayers was off duty driving on US 101 in San Luis Obispo, California, when he observed a crash involving a semi-truck which ran off the road. Ayers climbed down the hillside to access the cab of the truck and found the driver unconscious. As the vehicle began to fill with smoke, without regard for his own safety, he cleared debris to access the driver. He was able to safely remove the driver seconds prior to the vehicle becoming fully engulfed in flames.
On December 6, 2021, Officer Kenneth Weckman was dispatched to a vehicle blocking the roadway in Marysville, California. As Weckman investigated the abandoned vehicle, he found a woman in crisis in a canal, attempting to smother a small child in the dirt and water. Weckman immediately attempted to rescue the child from the woman, as she violently resisted. After a struggle, He was able to save the child from the muddy waters. With the assistance of other officers who arrived on scene, the woman was safely taken into custody.
"Officer Ayers' and Officer Weckman's heroic actions undoubtedly saved the lives of these individuals" said CHP Commissioner Sean Duryee. "Their bravery, character, professionalism, and willingness to serve with such extraordinary valor exemplify their commitment to the communities they serve."
On Friday Newsom announced his appointment of Sean Duryee as Commissioner of the California Highway Patrol, where he has been serving as Acting Commissioner and has held several roles since 1998. 
 
"A veteran of the CHP, Commissioner Duryee has dedicated his career to serving the people of California, starting as a Cadet decades ago," said Newsom. "His leadership, extensive experience and dedication will continue to serve California well and I thank him for taking on this new role."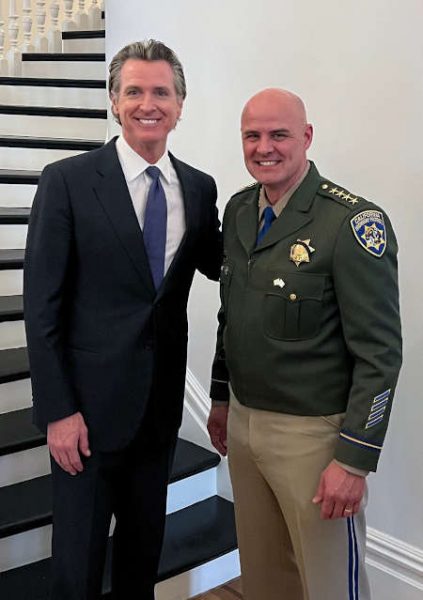 Duryee, 48, of Galt, has served as Acting Commissioner of the California Highway Patrol since January 2023. He served in several positions at CHP from 1998 to 2022, including Deputy Commissioner, Executive Assistant to the Commissioner, Special Representative to the Legislature, Commander of the Department's Commercial Vehicle Section, Academy Instructor and Cadet.
He is a coach for the Liberty Ranch High School Girls Varsity Basketball Team. This position requires Senate confirmation and the compensation is $315,348. Duryee is registered without party preference.
Legislators, Capitol community to celebrate Trans visibility week
Trans Visibility Week and the International Transgender Day of Visibility, acknowledge and uplift the societal contributions of trans+ people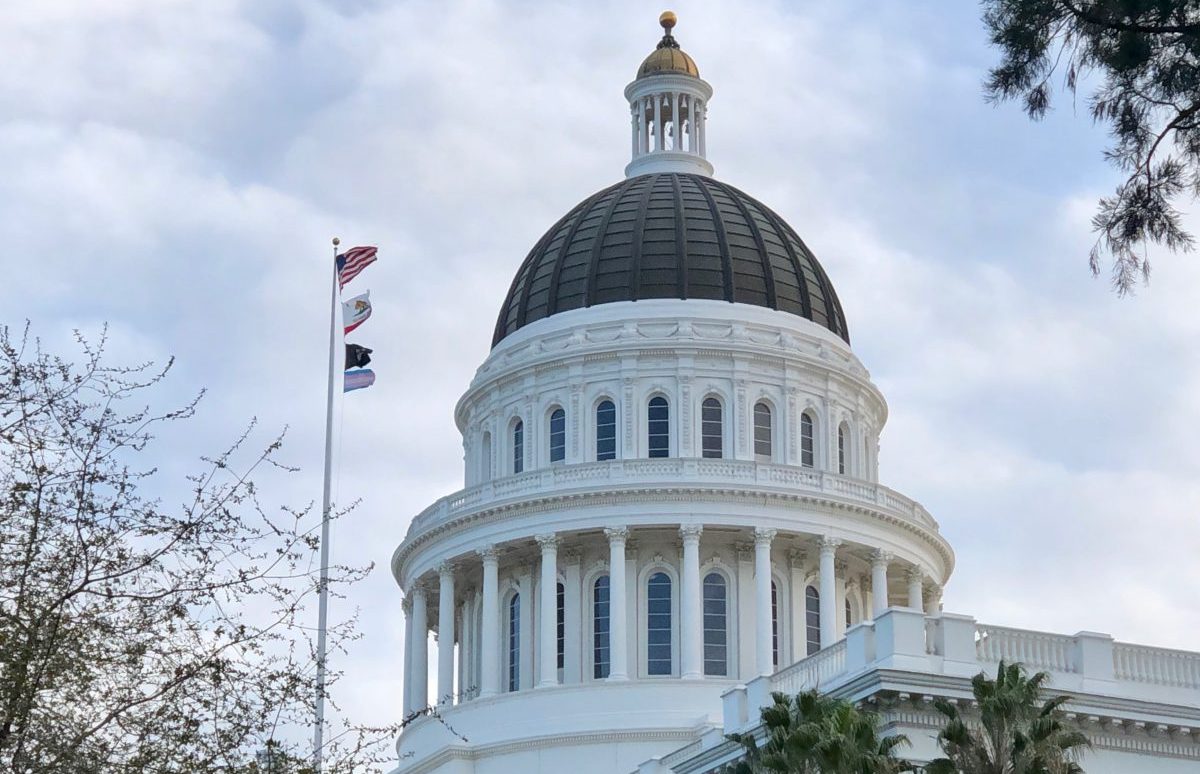 SACRAMENTO — On Monday, March 27, California legislators, Capitol staff, and community advocates will join trans+ community members to celebrate Transgender Week of Visibility, a series of celebrations leading up to International Transgender Day of Visibility on March 31. 
Legislators will wear buttons declaring "trans people belong" and spread their message of solidarity and inclusion for trans+ Californians across social media channels. The message will be echoed by leaders in the executive branch, labor, and advocacy organizations who are working to create a more just world for transgender, non-binary, and gender non-conforming people.
"Across the country and even right here in California, trans people's lives are being used for political purposes. These attacks bring real harm to our trans+ friends, colleagues, and loved ones, particularly our children," said LGBTQ Caucus Chair Susan Talamantes Eggman. "It's up to all of us to stand together with trans, gender non-conforming, and non-binary people to create communities that are safe for trans+ people to thrive."
Trans Visibility Week and the International Transgender Day of Visibility, acknowledge and uplift the societal contributions of trans+ people. The week also raises awareness of widespread discrimination and violence that the community faces in the United States, around the world, and sadly, right here in California.
Trans visibility is more important than ever, as 429 bills attacking LGBTQ+ rights have been introduced in state legislatures across the nation, a record number, many particularly targeting transgender youth. Some of these proposals would force teachers to out trans students, deny trans youth the right to participate in sports and other activities, and deny affirming health care.
"Trans people shouldn't have to fight just to exist or live safely in our communities," said Evan Minton (he/they), a former Capitol staffer and national transgender advocate. "Trans visibility is an opportunity to celebrate the joy of being who we are."
"The trans community deserves to live their authentic lives without the fear of harassment or violence. We are proud to join community advocate Evan Minton, state legislators, staffers, and the Capitol community to send a strong message that trans people belong and will never be erased," said Equality California Executive Director Tony Hoang. "Now more than ever taking a unified stance against LGBTQ+ hate is imperative. Equality California remains committed to achieve full, lived LGBTQ+ equality for all." 
Monday's Capitol events come after several historic actions this week in support of the trans+ community. Earlier this week, the Sacramento City Unified School District board held its first annual trans pride flag raising, sending a powerful message of inclusion to trans students, teachers, and the entire school community. Last week, the District also passed a strong resolution affirming the rights of trans students and encouraging classroom discussion on the importance of trans visibility. On Tuesday, the Sacramento City Council adopted a resolution declaring an annual Transgender Week of Visibility in the city. Sacramento County is considering a similar resolution on March 28.
For more information, follow @eqca, #transpeoplebelong #TransgenderDayofVisibility