Pope, Canterbury archbishop, Presbyterian leader publicly denounce criminalization laws
Religious officials made comments after leaving South Sudan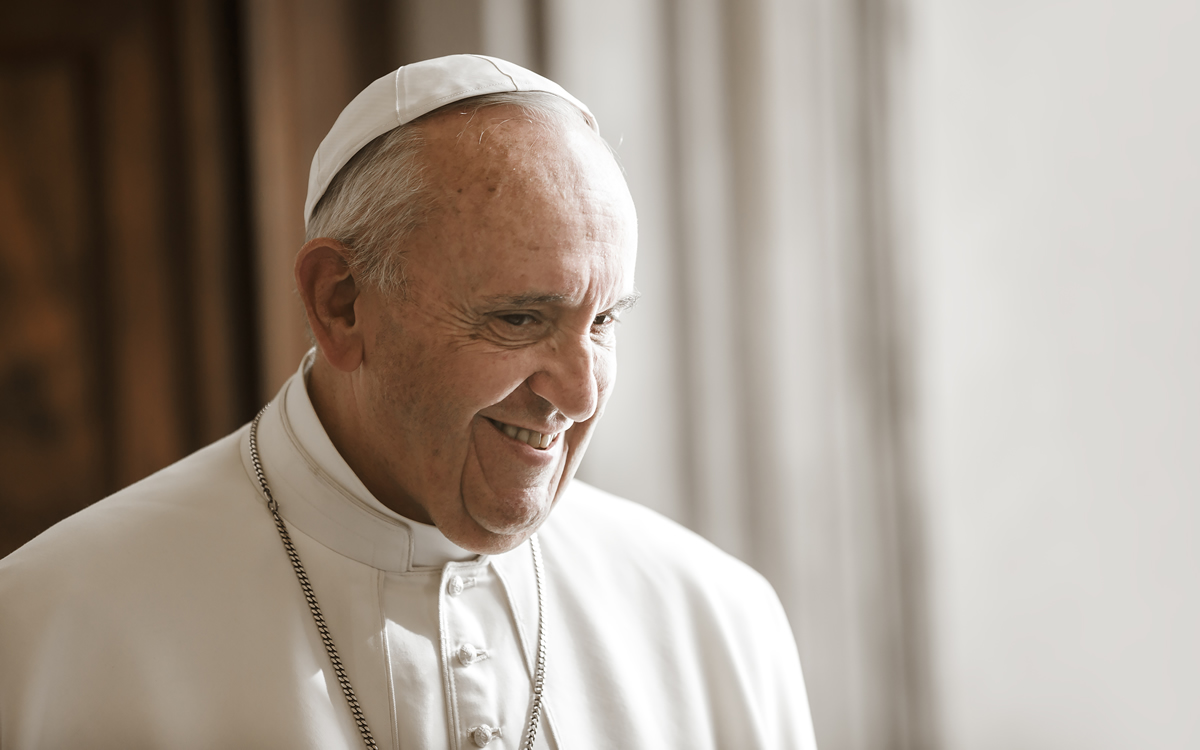 ABOARD THE PAPAL PLANE — Pope Francis, Archbishop of Canterbury Justin Welby and the world's top Presbyterian minister on Sunday publicly denounced laws that criminalize LGBTQ and intersex people and said their respective churches should welcome them.
The Associated Press noted Francis told reporters during a press conference onboard his plane after it departed from South Sudan that "criminalizing people with homosexual tendencies is an injustice." Welby and the Rt. Rev. Iain Greenshields, the Presbyterian moderator of the Church of Scotland, were standing alongside the pontiff.
"There is nowhere in my reading of the four Gospels where I see Jesus turning anyone away," said Greenshields, according to the AP. "There is nowhere in the four Gospels where I see anything other than Jesus expressing love to whomever he meets."
"And as Christians, that is the only expression that we can possibly give to any human being, in any circumstance," added Greenshields.
Francis during an exclusive interview with the AP on Jan. 24 described criminalization laws as "unjust" and said "being homosexual is not a crime."
The pontiff acknowledged some Catholic bishops support criminalization laws and other statutes that discriminate against LGBTQ+ and intersex people. Francis told the AP that cultural backgrounds contribute to these attitudes, and added "bishops in particular need to undergo a process of change to recognize the dignity of everyone."
Francis spoke to the AP ahead of his trip to Congo and South Sudan, which is among the nearly 70 countries in which consensual same-sex sexual relations remain criminalized.
The pontiff — who was a vocal opponent of the marriage equality bill in his native Argentina before then-President Cristina Fernández de Kirchner signed it into law in 2010 — now supports civil unions for same-sex couples.
The AP notes the Church of Scotland allows same-sex marriages. The Church of England allows clergy to bless same-sex civil marriages, but LGBTQ+ couples cannot marry in its churches.
The Vatican's tone towards LGBTQ+ and intersex issues has softened since Francis assumed the papacy in 2013, but the church continues to consider homosexuality a sin. The Vatican also opposes marriage for same-sex couples and blessings of them.
U.S. Catholic theologians call for LGBTQ nondiscrimination protections
"We wanted this to be a theological statement, not a political statement," lead author Francis DeBernardo said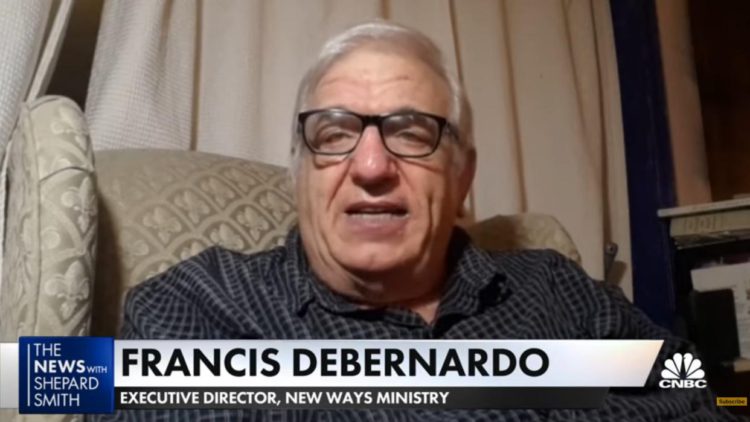 MOUNT RAINIER, Md. – More than 750 of the nation's leading Catholic theologians, church leaders, scholars, educators, and writers released a joint statement on Sept. 14 expressing strong support for nondiscrimination protections for LGBTQ people.
The six-page theological statement, "A Home for All: A Catholic Call for LGBTQ Non-Discrimination," was scheduled to be published along with the names of its 759 signatories as a four-page advertisement on Sept. 17 in the National Catholic Reporter, a newspaper widely read by Catholic clergy and laypeople.
The statement was initiated by New Ways Ministry, a Mount Rainier, Md., based Catholic group that advocates for equality for LGBTQ people within the church and society at large.
"As Catholic theologians, scholars, church leaders, writers, and ministers, we affirm that Catholic teaching presents a positive case for ending discrimination against LGBTQ people," the statement says. "We affirm the Second Vatican Council's demand that 'any kind of social or cultural discrimination…must be curbed and eradicated,'" it says.
"We affirm that Catholic teaching should not be used to further oppress LGBTQ people by denying rights rooted in their inherent human dignity and in the church's call for social equality," the statement adds.
The statement notes that its signers recognize that a "great debate" is currently taking place within the Catholic Church about whether same-gender relationships and transgender identities should be condoned or supported.
"That is a vital discussion for the future of Catholicism, and one to which we are whole-heartedly committed," the statement continues. "What we are saying in this statement, however, is relatively independent of that debate, and the endorsers of this statement may hold varied, and even opposing, opinions on sexual and gender matters," it says.
Francis DeBernardo, New Ways Ministries executive director, said his organization and the signers of the statement feel the issue of nondiscrimination for LGBTQ people can and should be supported by Catholic leaders and the church itself even if some are not yet ready to support same-sex marriage and sexual and gender identity matters.
"LGBTQ non-discrimination is being debated at all levels in our society, and the Catholic perspective on this is often misrepresented, even by some church leaders," DeBernardo said. "Catholics who have studied and reflected deeply on this topic agree that non-discrimination is the most authentic Catholic position," he said.
DeBernardo said those who helped draft the statement decided it would be best to limit it to a theological appeal and argument for LGBTQ equality and non-discrimination and not to call for passage of specific legislation such as the Equality Act, the national LGBTQ civil rights bill pending in the U.S. Congress.
The Equality Act calls for amending existing federal civil rights laws to add nondiscrimination language protecting LGBTQ people in areas such as employment, housing, and public accommodations. The U.S. House approved the legislation, but the Senate has yet to act on it.
"We wanted this to be a theological statement, not a political statement," DeBernardo said.
He said organizers of the project to prepare the statement plan to send it, among other places, to the Vatican in Rome and to the U.S. Conference of Catholic Bishops, which has expressed opposition to the Equality Act.
Among the key signers of the statement were 242 administrators, faculty, and staff from Sacred Heart University, a Catholic college in Bridgeport, Conn. New Ways Ministries says the statement was circulated by the school's administration and eight of its top leaders, including President John Petillo, are among the signers.
Some of the prominent writers who signed the statement include Sister Helen Prejean, author of "Dead Man Walking;" Richard Rodriquez, author of "Hunger of Memory;" Gary Wills, author of "Lincoln at Gettysburg;" and Gregory Maguire, author of "Wicked."
The full text of the statement and its list of signatories can be accessed at the New Ways Ministry website.
RELATED: Pope Francis sends 'mixed-messages' to LGBTQ community: New Ways Ministry exec. director