Victory Institute urges Senate to confirm Gigi Sohn for FCC
Sohn, whose appointment has been languishing since October 2021, would be the first LGBTQ person ever to serve in that role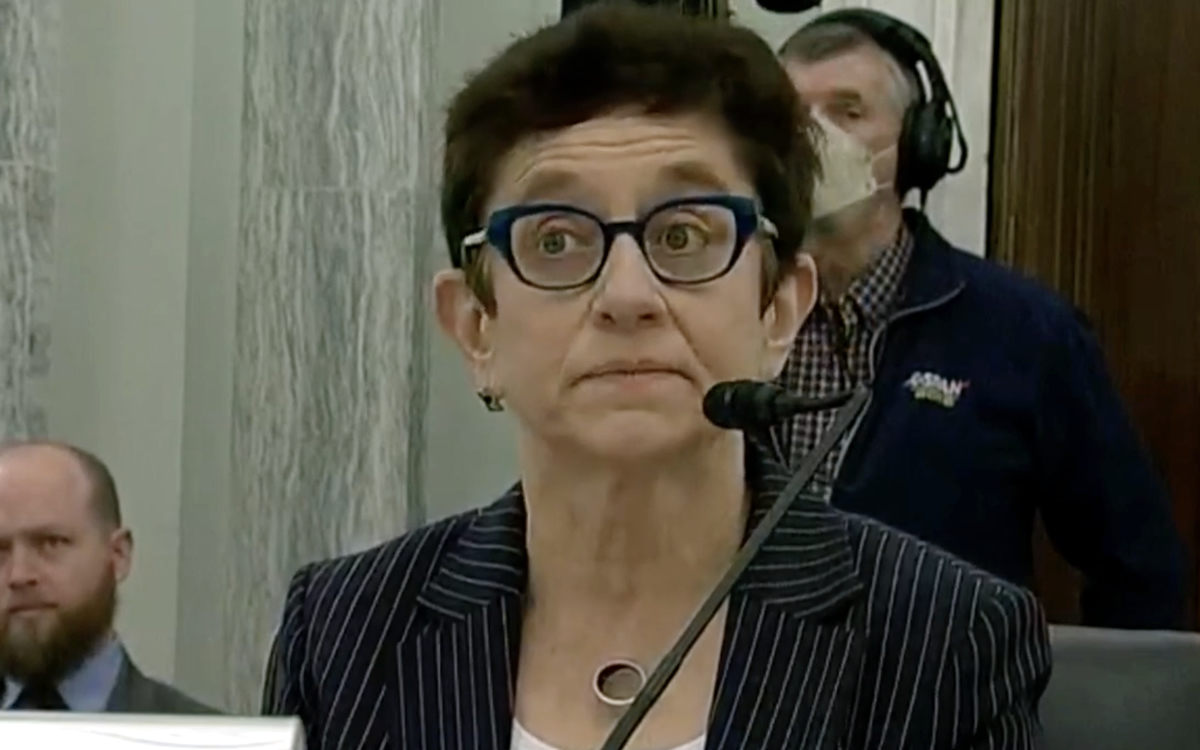 WASHINGTON – The LGBTQ Victory Institute submitted a letter Monday with more than 375 signatories urging Senate leadership to confirm Gigi Sohn's nomination for commissioner at the Federal Communications Commission.
Sohn, whose appointment has been languishing since October 2021, would be the first LGBTQ person ever to serve in that role where she would become the tie-breaking vote on the bipartisan-led commission.
"Gigi is one of the nation's leading public advocates for open, affordable, and democratic
communications networks," the Victory Institute wrote in its letter. "Gigi has worked across the country to defend and preserve the fundamental competition and innovation policies that have made broadband internet access more ubiquitous, competitive, affordable, open, and protective of user privacy. During this time, she has worked across the industry, notably as Counselor to former FCC Chair Tom Wheeler."
Despite these qualifications – and the Biden-Harris administration's decision to nominate her for a third time – Sohn's confirmation has been delayed amid coordinated attacks by industry lobbyists, conservatives on the Senate's Committee on Commerce, Science, and Transportation, and right-wing media organizations.
Fox News, Breitbart, and the Daily Mail have recently focused on Sohn's membership on the board of the Electronic Frontier Foundation (EFF), a respected organization that has come out against a pair of laws that were enacted in 2018 amid the panic over child sex trafficking.
The laws, according to the Los Angeles Times, "have proved to be largely ineffective for their stated purpose and rife with adverse side effects," with the EFF writing that they "will not stop sex trafficking and will instead make stopping it harder." Regardless, the matter has nothing to do with the work in which Sohn would be engaged at the FCC.
Nevertheless, these attacks on Sohn, an out lesbian, dovetail with efforts to link the LGBTQ community with child sexual abuse and exploitation. The EFF came out in support of Sohn, too, arguing that the attacks against her were "dog whistles."
"Democrats can't claim to support LGBTQ rights while failing to stand up to blatant bigotry targeting one of their own nominees," Evan Greer, director of the digital rights organization Fight for the Future, told the Los Angeles Times. "If they remain silent and complicit, this will become a go-to strategy to tank LGBTQ nominees to any public position," she said.
According to research provided by GLAAD, one of the groups that signed the Victory Institute's letter, "These criticisms [of Sohn] have led extremists, especially those from the QAnon movement, to conclude that Sohn supports sex trafficking and is participating in a secret plot by Democrats and other 'far left elites' to silence conservatives."
Former U.S. Rep. Devin Nunes (R-Calif.) called Sohn a "she-male" and "fringe lunatic," claims that prompted other users to make death threats against her, according to research provided by GLAAD.
Separately and in the past, Sohn earned criticism for her social media posts, including one authored by the acclaimed actor and comedian Issa Rae that Sohn shared, which read: "Your raggedy white supremacist president and his cowardly enablers would rather kill everybody than stop killing black people."
House Republican member grills USCG admiral over drag shows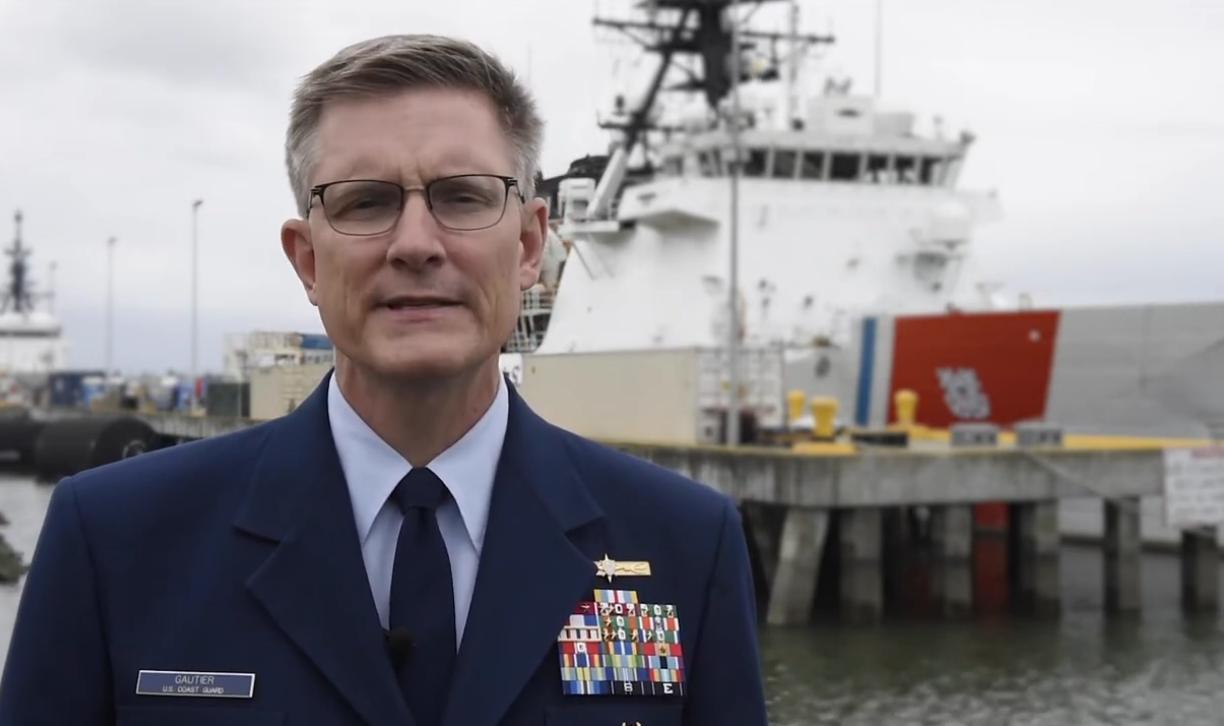 WASHINGTON – The U.S. Coast Guard's Deputy Commandant for Operations, Vice Admiral Peter W. Gautier, appeared in a hearing before the House Committee on Homeland Security on Thursday to answer congressional questions regarding U.S. Artic operations and planning strategies.
During the course of the hearing, Rep. Eli Crane (R-AZ), a member of the House GOP's far-right Freedom Caucus opened a line of inquires, not related to the hearing's focused agenda, which included questioning the admiral's length of service in the U.S. Coast Guard.
Crane aggressively questioned the admiral over retention and recruitment, which Gautier responded at one point that the ongoing long-term effects of the coronavirus pandemic could possibly be factored into recruiting new personnel. "Why do you think you're, across the military, having so many recruiting issues?" Crane asked and added, "You believe that COVID-19 the main reason the military is having its recruiting issues?"
Gautier responded saying "I'm an optimist sir so when you hear these things about eligibility because of weight and pharmaceuticals and stuff, is lower than average in the young population- that there isn't this propensity to serve. I heartedly disagree. I think that there are a lot of great young Americans that just don't know about the Coast Guard. That if they knew that we are law enforcement; we are military; that we clean up the environment; that we serve the American people I think you know that we will have a lot more folks coming in."
After thanking him for his answer Crane then asked the admiral: "To follow up on that, Do you think it might have anything to do with what you regularly hear as being described as some of the "wokeness" within the military such as CRT [critical race theory] training, DEI [Diversity, Equity, and Inclusion] training, drag shows on base, things like that. Do you think that has anything to do with it? Then he flatly stated: "You're kind of a loss on the focus of what the military is supposed to be about."
Clearly frustrated by Rep. Crane's position and attitude, Gautier responded: "You know, I just don't see that in the United States Coast Guard, what you're referring to and um our work force is the best workforce that I have seen in my 36 year career. The people that are in the Coast Guard today are better than ever before. A lot of them have college educations, a lot of them have had professional careers that want to do something different and better and that come to us. So I don't think so."
Crane then challenged the admiral: "You haven't seen any of that?" Gautier responded, "No." The congressman then asked: "You haven't seen a change in the culture of the military? How long have you been in admiral?" Gautier replied: "37 years." Crane then flatly stated: "With all due respect I find that hard to believe sir."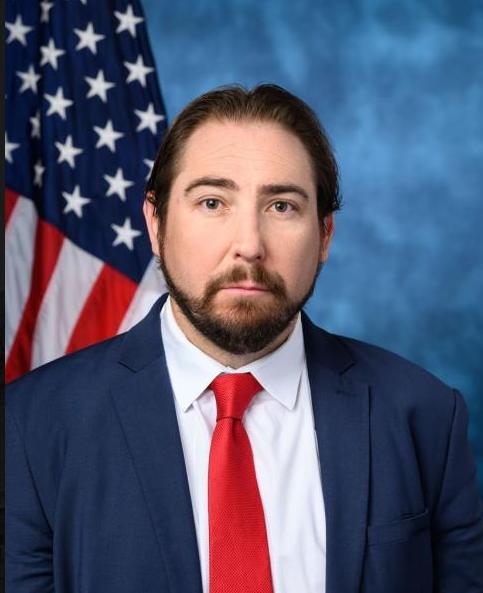 Crane, elected in 2022 after defeating incumbent Democrat Tom O'Halleran, is a former U.S. Navy SEAL and co-founded Bottle Breacher, a company that manufactures bottle openers made of 50-caliber shell casings. This past October, he was among the eight Republican members who voted to remove then House Speaker Kevin McCarthy (R-Calif.).
During a heated debate on the house floor last June regarding one of his proposed amendments to the annual defense budget and policy bill that would prohibit the Defense Department from requiring participation in training or support for "certain race-based concepts" in the hiring, promotion or retention of individuals, Crane angered Rep. Joyce Beatty (D-OH) when he said:
"My amendment has nothing to do with whether or not colored people or Black people or anybody can serve, okay? It has nothing to do with color of your skin… any of that stuff."
Beatty, a distinguished Black lawmaker, who had previously served as the chairwoman of the Congressional Black Caucus, immediately asked that Crane's offensive words be stricken from the House record.
"I am asking for unanimous consent to take down the words of referring to me or any of my colleagues as 'colored people,'" she said.
Crane at first tried to amend his remarks to "people of color" before Rep. Beatty interrupted and again said she wanted his words stricken. When no one in the chamber objected, the chair ordered it stricken by unanimous consent.
CBS News later reported that Crain said he "misspoke." "In a heated floor debate on my amendment that would prohibit discrimination on the color of one's skin in the Armed Forces, I misspoke. Every one of us is made in the image of God and created equal," Crane said in a statement.
Beatty however wasn't having it. First on Twitter posting:
"I am still in utter and disbelief that a Republican uttered the words 'colored people' in reference to African-American service members who sacrifice their lives for our freedom… I will not tolerate such racist and repugnant words in the House Chamber or anywhere in the Congress. That's why I asked that those words be stricken from the record, which was done so by unanimous consent."
Later in an interview with CBS News, the Ohio Democrat said she doesn't accept Crane's explanation that he "misspoke".
"He didn't misspeak," Beatty said. "He said clearly what, in my opinion, he intended to."
She said some lawmakers intend to hold a special order hour on Monday to address the issue through a series of speeches on the floor.
"It shows us directly why we need DEI (diversity, equity and inclusion)," Beatty explained. "DEI is not about just hiring a Black person or putting a person in the military or in college. It's about having diversity of thought."
"It's very frustrating to have to fight the battles on the United States House floor," she added.
Vice Admiral Peter W. Gautier assumed the duties of Coast Guard Deputy Commandant for Operations (DCO), in June 2022. Previously, he served as Deputy Commander, Coast Guard Pacific Area, and from 2018 to 2020, he served as Commander, Coast Guard Eleventh District in Alameda, California, where he directed all Coast Guard missions in California and the Eastern Pacific Ocean.
Gautier graduated from the U.S. Coast Guard Academy located in New London, Connecticut, as a member of the Class of 1987. This is the admiral's 37th year in the Coast Guard.