This studly two-Dad family is storming America
Direct from Austria – and with a German TV crew in tow – these lovable daddy influencers are our hottest new imports
PALM SPRINGS – Just a year and a half ago, handsome Vienna-based couple Mike and Sebastian Hilscher posted their first video to YouTube, a touching highlight reel of their recent Bora Bora wedding featuring their adorable young daughter Mia. Originally just meant for family and friends, the video's picture-perfect beach backdrop, the guys' own movie star good looks, and their powerful and palpable love for each other and their daughter helped the clip go viral – and a pair of daddy influencers was born.
That wedding video has now been viewed nearly a quarter of a million times, and it spawned a collection of some 60 Mike and Sebastian videos and counting on YouTube alone – not to mention their rapidly growing Instagram presence – in which the guys' sparkling personalities and frank honesty about themselves, their relationship, and the trials and triumphs of double-dad parenthood are helping them take social media by storm. 
Now the guys and Mia are set to launch their next chapter as the latest residents of Southern California, settling in the gay-friendly enclave of Palm Desert. Following them along for the journey will be a German film crew from the popular German TV show Goodbye Deutschland!, which for 15 seasons has told the real-life stories of expats from German-speaking countries to all points around the globe.
So why California? "It was always clear to us that it had to be California," says Mike, the taller of the hunky two papas, unless you count Sebastian's voluminous hair. "We just love this state. Coming from Austria, where two-dad families are viewed skeptically and gay acceptance is questionable, it's just relaxing for us to live in an environment where we're not the oddballs."
Their original plan was actually to become Angelenos. "We had even already chosen an apartment, but then we noticed that Los Angeles might not be so family-friendly," Mike shares. "When we happened upon the Palm Springs area and looked it over, we fell in love immediately. There is no better place for us. We are absolute fans."
While the guys are naturally excited about the prospect of growing their social media presence from their new U.S. home base, there's much more behind their emigration story – including first and foremost, hopefully a new sibling for Mia. "The main reason we are coming to America is that we're planning our second baby by surrogacy and want to be part of the pregnancy," explains Mike. "Our surrogate lives in Florida, so we'll commute regularly to visit her. We know stories of parents who couldn't pick up their baby due to travel restrictions during COVID and we didn't want to take that risk either, which is why we're coming to the USA. What began with this thought has matured into an emigration plan."
Fittingly enough on several fronts, Mike and Sebastian met at a pre-party for Vienna's famous Love Ball in 2015. It was just before Mia's birth (also through surrogacy), and Mike had long planned on being a single father to her. As he shared in one of the couple's videos, Mike went into the Love Ball thinking it would be his last big party night before fatherhood. " I was so looking forward to being a dad, but this one last time I wanted to go crazy, he says." Instead, he wound up meeting Sebastian that night, and by the time Mia was born three or for weeks later, they were a couple. They've been a two-dad family ever since.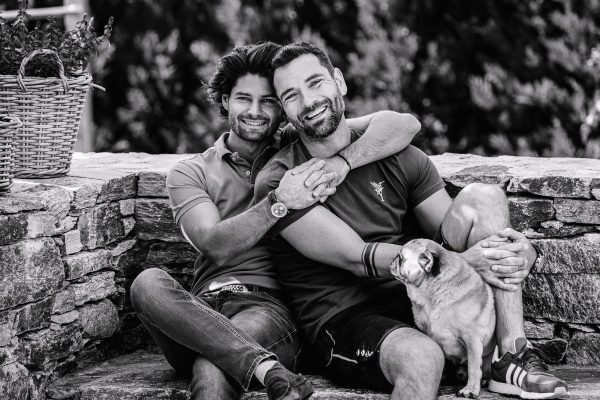 "We have a very strong vision that got us into social media in the first place," Mike explains. "Our vision is to normalize two-dad families, and we believe this is only possible through visibility. In the last few months, our social media channels have grown so much that it's now a full-time job to look after them."
Mike especially likes that he's been able to utilize his experience as a psychological consultant with some of their followers. "I bring my expertise to individual consultations, especially in the area of ​​family planning for LGBT couples, and also advice for LGBT young people in dealing with their sexuality and finding their identity. I have at least two to three consultations a week, free of charge of course."
Consulting is just one of Mike's many successful and varied career chapters. In the early 2000s, when he was in his early 20s, Mike sang in a popular Austrian pop band called Sugar Free, and even won an Amadeus Award, the country's top music prize. He later went on to pass the bar exam and run a successful facility management company, and he also wrote a best-selling children's book.
For his part, Sebastian is hardly a slacker. At just 24, he won a major national competition with his innovative concept for transforming democracy into the digital age. He pumped the $150,000 prize money into the highly successful construction business that he still runs – he'll return to Austria periodically to that company flowing, and he'll meanwhile be introducing its products to the American market.
"Sebastian will continue to do his company, but I will concentrate full-time on our work in the social media area," says Mike. "We've been fully committed to driving the success of our social media. It's our declared goal to become one of the big players in this area in order to be able to change something for the better."
After the craziness of packing up their lives in Austria, the young family won't be slowing down any time soon – the first weeks of their California schedule are already jampacked. "We will first be busy shooting the TV show, then our own cameraman will come with us to produce some episodes for our YouTube," says Mike. "Of course we have Mia's first day of school, moving into the house, buying a car, moving into the new office, etc. We're also looking for our infrastructure, meaning gym, a dance center for Mia, and so on. Then we also have the jet lag, and Mia has to study English as well learn the German curriculum. So we certainly won't get bored."
Lessons learned & how to win the coming equality rights battles
Boycotting Travolta, Diamond Hunting with Laverne Cox, Outing the Governor's Brother… and Other Adventures in the War to Win LGBTQ Equality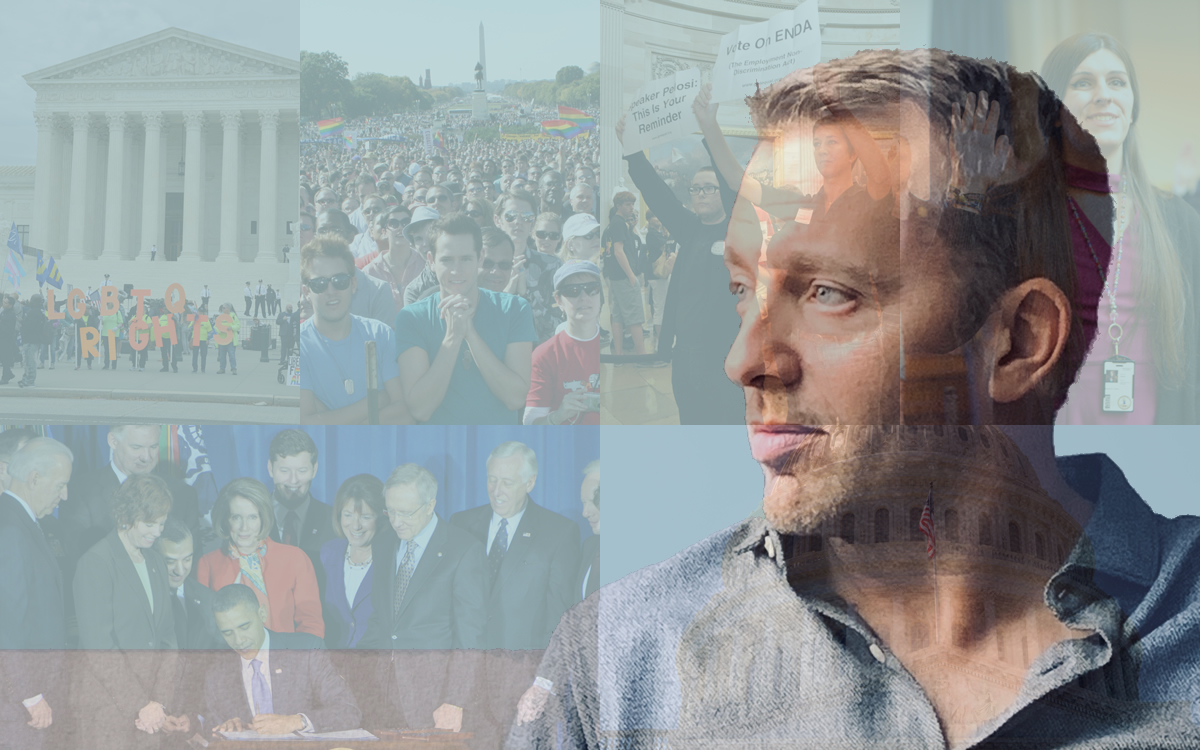 HOLLYWOOD – The two-decades long war in Afghanistan was the longest in US history — if you are talking about militarily equipped wars. Wars for civil rights have been much longer, and for many, nowhere near over. Ours for LGBTQ+ rights is a prime example.
While gains in our particular war have been many, and by historical standards, incredibly fast, the arc of the battles have now been fought by several generations.
Author and Washington Blade editor, Kevin Naff highlights this perspective in his new book How We Won the War for LGBTQ Equality. As he tracks an equality movement snapshot that corresponds to the length of the War in Afghanistan, he says. "Two decades represents a mere blip in the arc of a civil rights struggle, yet in that span, the LGBTQ community in the United States went from legally second-class status to enjoying near full protection of federal law along with widespread societal acceptance and even full marriage rights."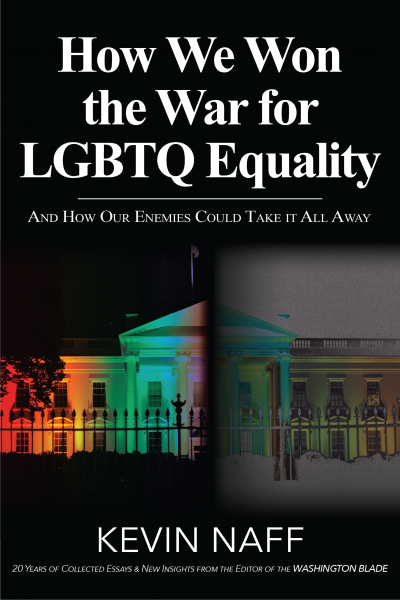 He is aware that this look into our collective history represents a glimpse into a broader, and more painful fight, where many of the LGBTQ families lost their fights. "Not a week has gone by in my 20 years at the Blade that I didn't think of the generation of gay men before me who didn't live to see all of this progress. They inspire me. I do this work for them. They did not die in vain. Not just the men who died, but the lesbians who cared for them when no one else would. They are not forgotten," he states.
"This is not a dry history lesson type book, but if you want to learn, the book does tell the marriage equality battle, Don't Ask Don't Tell, and how a lot of our wins unfolded," Kevin declared when he sat down with me on the Rated LGBT Radio podcast.
He's right. How to Win shares many of Kevin's articles written as events were anticipated, were happening and then were celebrated. Absorbing these as a modern reader, I found my deep desire to fight against anything less than full equality, and repression against our abilities to self-actualize, getting hungrier and hungrier.
For those wanting "shade and the truths, capital T," Win will give it to you. Unlike Prince Harry's book Spare, no penises were frozen in the writing of How to Win, but there are still a lot of page-turning anecdotes to keep you glued and voracious right to the very end.
Like many of us, Kevin was persecuted for being perceived as being gay when he was a kid. "The walk home from school was particularly terrifying — I walked alone and my tormentors would often follow, hurling rocks and anti-gay slurs. Sometimes the fear was so intense that I would feign sick just to avoid a day of the torture," he writes. His youth was not a time when there was much sympathy, or help, for LGBTQ children. It was the time of do-it-yourself. "There was the day I finally snapped, in seventh grade, while being taunted by a kid in gym class. The insults and threats became too much and all the anger rushed out of me…I defended myself. And it felt good," Kevin reveals. He acknowledges that his bullies "forced me to cultivate an inner strength."
Years later, as a journalist and conscience for public progressives, Kevin's unwillingness to back down, and pension to stand and fight, emerges time and time again in the book.
While he writes of contempt for George W. Bush's opportunistic use of same sex marriage as a campaign wedge issue, Kevin stepped up his fight to the next level when facing Maryland Governor Martin O'Malley. O'Malley was a progressive who used LGBTQ goodwill and campaign muscle to get elected. When an appeals court disavowed same sex marriage, O'Malley went from champion to cad at light speed. He issued an offensive statement about Catholic sacraments and asserted his opposition to marriage equality.
So, Kevin outed the governor's brother, Patrick. (That the brother was gay was a fact commonly known in social circles, but had not reached the media level previously).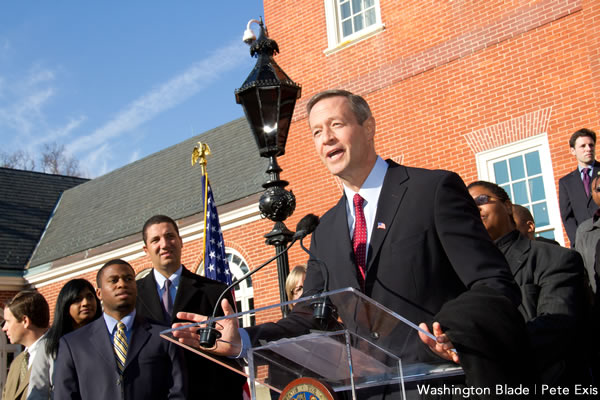 The governor was mad, but it got Kevin one-on-one interview time, and eventually a path to the governor flipping support on the issue.
Kevin's unwillingness for the LGBTQ population to be pushed around is not just with public figures who use us and then abandon us, people he calls "duplicitous allies", but he feels no hesitancy to confront Hollywood icons and their cults, as John Travolta found out.
Kevin went viral with a piece of writing in 2007 when he issued a "short" blog post criticizing the casting of a potentially closeted and indoctrinated Scientologist, John Travolta, as the Divine-inspired drag role in John Waters' musical version of Hairspray.
That post "generated the most attention and traffic of anything I've written," Kevin states. "My blog post encouraged gay fans to boycott the new film because its star, John Travolta, was Scientology's No. 2 spokesperson and his cult was known to engage in reparative therapy, the debunked practice of changing one's sexual orientation."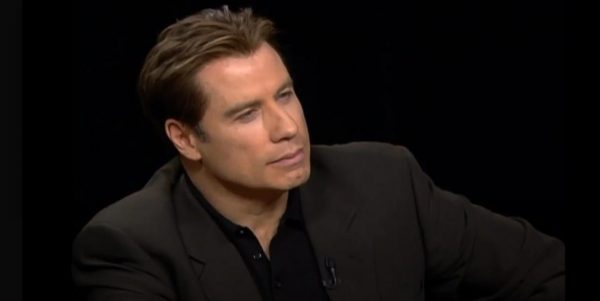 Mainstream gossip media took to the alarms and declared that the "gays were boycotting Hairspray." Soon Kevin found himself inundated with death threats, and being summoned by both Fox News and the Church of Scientology itself.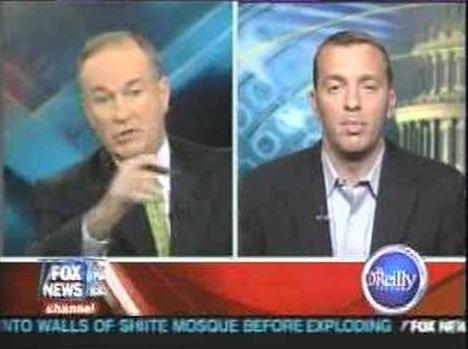 Kevin agreed to a face off with Fox's Bill O'Reilly whose friendly off-air persona turned rabid in front of the cameras. When Kevin pointed out that he was comparing gay people to drug addicts, O'Reilly snarled, "Don't be a wise guy, Mr. Naff."
"The reason I was pretty comfortable," Kevin shares on Rated LGBT Radio. "Is that Bill O'Reilly is actually not like he was a great debater. I had the courage of my convictions and the truth on my side."
Kevin's biggest sin, according to the Church of Scientology, was calling it a "cult." To prove that they weren't, the President of their DC chapter invited Kevin for a meeting. Upon arrival to their mansion, they gave Kevin a tour, which included seeing an "immaculate first-floor formal office." After inquiring whose office it was, Kevin was informed that it was "Mr. Hubbard's office" and that every church location had one. L. Ron Hubbard had been dead for twenty one years at that point.
"Cult!" Kevin and I exclaimed in unison as he tells me the story.
As editor of the Washington DC based Blade, Kevin is an established invitee to the journalistic event of each season: The White House Correspondents Association Dinner. He writes about his dates he has taken each year from the heavenly (Judith Light) to the disastrous (Kathy Griffin). The latter made a point to scream at Trump administration officials in attendance instructing them to "suck my dick!"
While Kevin could appreciate the sentiment, Ms. Griffin boarded a plane, while he, the in-town professional, had to face all of her targets the next day.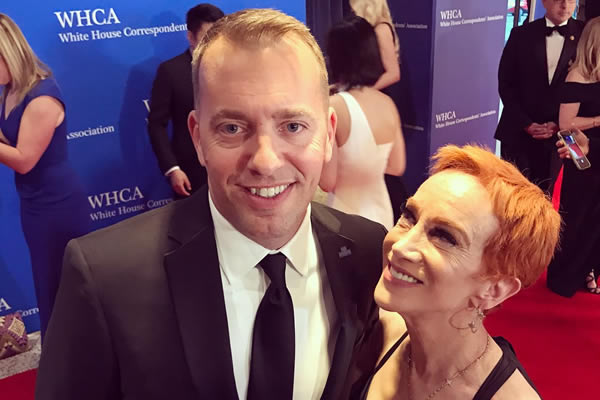 Laverne Cox was also a standout date. She accompanied Kevin the night after Caitlyn Jenner's televised interview had hit. "If one more reporter asks me about fucking Caitlyn Jenner, I'm going to lose it!" Kevin reports Laverne confiding. His story about Laverne Cox was not so much about Jenner however but reads like something out of Oceans 8.
While, unlike the movie, Kevin's evening did not feature a planned jewel heist, nor were Sandra Bullock and Cate Blanchard anywhere in sight, it did feature a borrowed $100,000 diamond bracelet which had gone missing off the wrist of Ms. Cox, who was convinced the owner would accuse her of theft. The dilemma ultimately had one of the most famous transgender actresses of all time, and the editor of the nation's oldest LGBTQ publication frantically crawling under banquet tables surrounded by the Washington elite and press corps.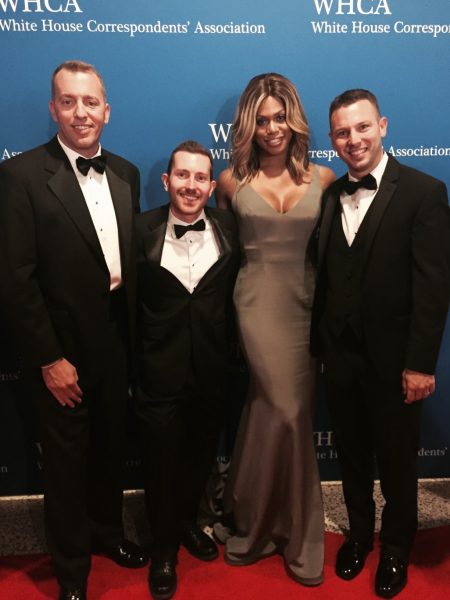 Ms. Cox finally found the bauble at 4am, deep at the bottom of her large purse.
How We Won covers the arc of LGBTQ history over two crucial decades and hits on topics from bullying of youth, the ex-gay movement, the military, religion, police and of course, marriage equality. Besides his adventures with cults chasing him down, A-lister dates and angry governors, Kevin also shares poignant emotional moments of his own.
One came in horrifying fashion when he arrived to the Washington Blade offices one morning to find two men in suits. They were from the parent company, and they were there to shut the place down.
Crumbling in tears and shock, Kevin hid in his office scrambling to think out the next move. In a move wave of gumption fresh out of a forties classic movie where the "little guys" overcome, The Blade staff resolved to not give up. They successfully put out a slim news sheet for a few months until they could take over Blade assets and keep the legacy alive.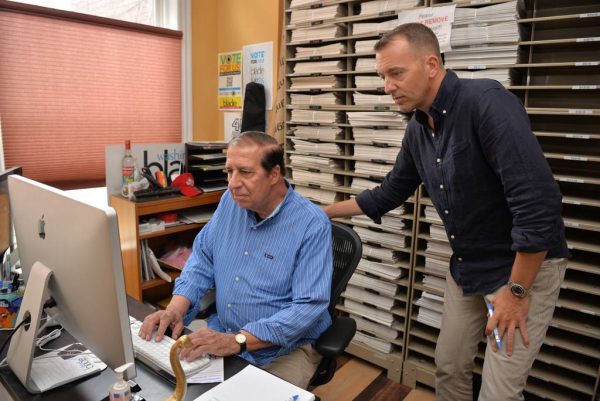 One of the great ironies of the LGBTQ movement is that many people who have fought for progress are not the ones who exercise the gains. They win the battles but leave the new world for others to fully enjoy.
Kevin is one of those pioneers. After an adult life fighting for LGBTQ people to exercise the right to marry our loves in a fully public, societally accepting way, interacting with all who might deny a same sex couple service, Kevin had a life-changing revelation that made him choose to walk away from a huge wedding event for himself.
Months before his own wedding, he was in a serious automobile accident. Love, not making a statement, was what pulled him through to recapturing his life. He called his fiancé and pitched the idea of an intimate nuptials on the beach, followed by a life-impacting gay cruise together to Asia. "Something happens when you are faced with a life or death kind of moment. It changes what's important. It changes your perspective," he tells me.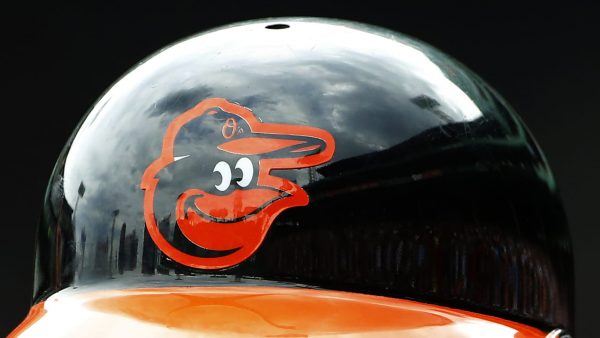 Kevin started out his writing career as a 10-year-old writing to, and being published in, the Washington Post as a pissed-off Baltimore Orioles fan. "I am STILL a pissed off Baltimore Orioles fan," he says. From day one, he found his knack for observation, his gift for pointed communication and his anger that truth go untold. Those are the same qualities he brings to his participation in, and presentation of, our LGBTQ historic trek to equality victory.
In How We Won, Kevin tells an unvarnished story, as he saw it, as he wrote about it, and continues to tell it, at the helm of the Washington Blade. He tells of the oligarchs he confronted and continues to confront. He thinks of the term "outing" as an archaic term. Today, it is simply "truth-telling" of those in the public limelight. As much as the title of his book implies a "win" and completion, I am confident that the 10-year-old pissed-off Baltimore Orioles fan within is not done.
Kevin's subtitle, after all, is "And How Our Enemies Could Take it All Away"
A post-war recap for Kevin Naff might have been best expressed by the fictional Mr. Incredible when he said, "No matter how many times you save the world, it always manages to get back in jeopardy again. Sometimes I just want it to stay saved!"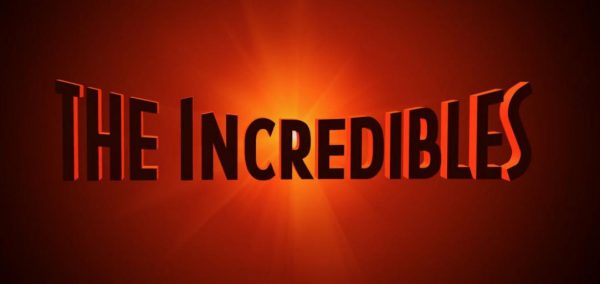 As homophobic, transphobic Republican legislation sweeps the country, it is clear, we are not done and War II has just begun. At the end of The Incredibles, continuing the allegory, after a family of progressives have saved the world, a huge noisy screw disrupts it (symbolic of the MAGA wave). Out pops the Under-Miner who declares, "Behold, The Under-Miner! I am always beneath you, but NOTHING is beneath me! (As it seems so for the GOP) I hereby declare war on peace and happiness! Soon all will tremble before me!"
The music swells, and the family of authentic-selves look at each other with a smirk, opening their shirts to reveal that they are Incredibles. They know that this time, like last time, they will not be defeated.
So stands Kevin Naff, looking back and looking forward, with his band of Incredibles, LGBTQ journalists worldwide, and the rest of us, ready to fight the fight again.
As we prepare for the new battles ahead, the principles of How We Won will be our tools for ultimate victory: be visible, be assertive, confront lies and injustice, reinvent, rebirth and in the end, hold our personal loves sacred.
Kevin Naff and Mr. Incredible would stand for nothing less. Neither should you.
Listen:
****************************************************************************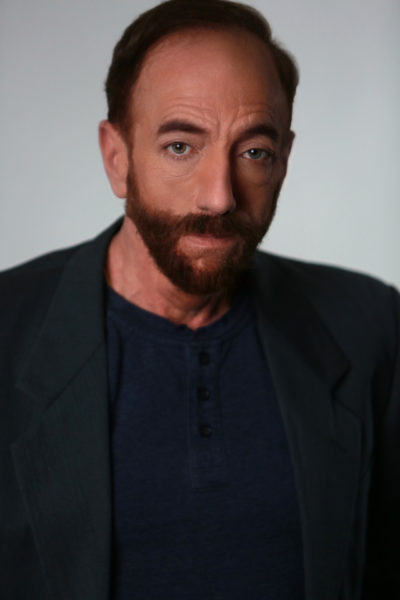 Rob Watson is the host of the popular Hollywood-based radio/podcast show RATED LGBT RADIO.
He is an established LGBTQ columnist and blogger having written for many top online publications including The Los Angeles Blade, The Washington Blade, Parents Magazine, the Huffington Post, LGBTQ Nation, Gay Star News, the New Civil Rights Movement, and more.
He served as Executive Editor for The Good Man Project, has appeared on MSNBC and been quoted in Business Week and Forbes Magazine.
He is CEO of Watson Writes, a marketing communications agency, and can be reached at [email protected] .