Shooting death of LA bishop being investigated as homicide
In 2018, Bishop O'Connell was censored for acknowledging the reality that LGBTQ+ families exist, his remarks removed from a video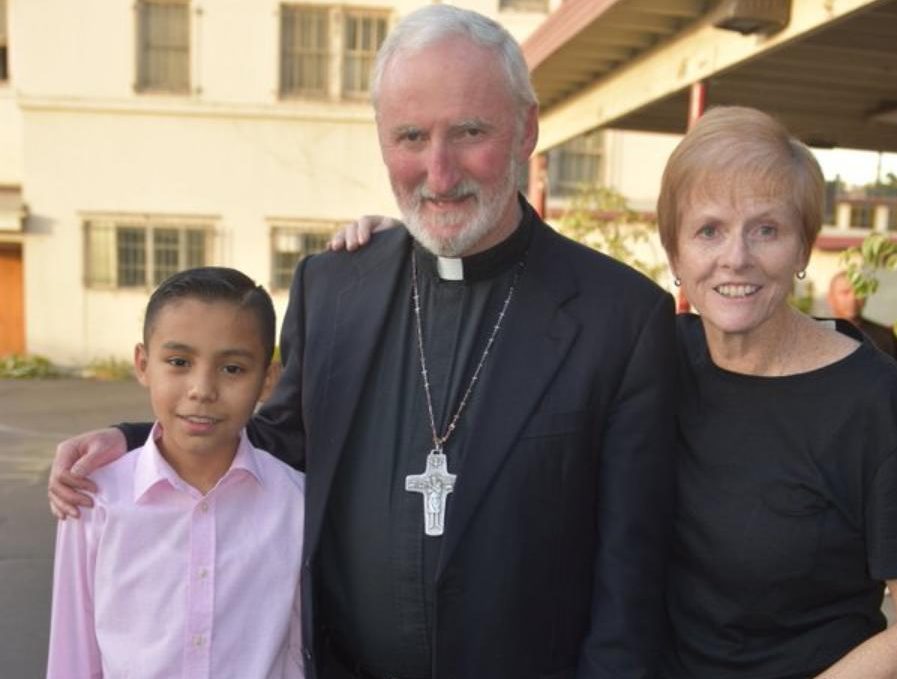 LOS ANGELES – An auxiliary bishop with the Roman Catholic Archdiocese of Los Angeles discovered shot in his home in the1500 block of Janlu Avenue in Hacienda Heights Saturday afternoon is being investigated as a homicide.
A spokesperson for the Los Angeles County Sheriff's Department said that Bishop David O'Connell was found deceased from gunshot wound to the upper torso. Deputies were dispatched to O'Connell's residence after a call for medical assistance was received.
After the determination that suicide was not a factor and ruled out overnight, LASD investigators launched a homicide investigation.
Los Angeles Archbishop José H. Gomez released a statement Sunday morning after the declaration that the death was now considered a homicide:
"We learned early this morning from the Los Angeles County Sheriff's office that they have determined that the death of Auxiliary Bishop David O'Connell yesterday was a homicide. We are deeply disturbed and saddened by this news.

Let us continue to pray for Bishop Dave and his family. And let us pray for law enforcement officials as they continue their investigation into this terrible crime.

We ask Our Blessed Mother Mary to intercede and be a mother for all of us in this moment of sadness and pain."
The office of Los Angeles County Sheriff Robert Luna also released a statement to reassure parishioners and others that his department was actively searching for those responsible although the LASD has not released information regarding a suspect or suspects.
"We can only imagine how the community is suffering because of this senseless murder. Bishop O'Connell was a guiding light for so many, and his legacy will continue to live on through the community that he helped build," the statement from the LASD read adding, "Please know that you are not alone in your grief and that @lasdhq is here to support you. Our thoughts and prayers are with you, and we are working diligently to seek those responsible."
My heart grieves after learning of the murder of Auxiliary Bishop David O'Connell. He lovingly served as a priest and Bishop in Los Angeles County for forty-five years.

He was a peacemaker and had a passion serving those in need while improving our community.

— Robert Luna (@LACoSheriff) February 19, 2023
KABC 7 Eyewitness News reported that devastated parishioners gathered by the crime scene Saturday as deputies investigated.
"It broke me and I was scared to tell my wife because my wife loved him so much," said parishioner Johnny Flores.
Glendy Perez, another parishioner, told KABC: O'Connell "was an humble soul."
"He was not the type that would have confrontations with nobody," she said. "He was very loving, and he had like a gift of healing. When you would attend his ceremonies, it was like a gift of healing."
Los Angeles Daily News reporter Clara Harter tweeted:
I'm in Hacienda Heights where Bishop David O'Connell, the Auxiliary Bishop of the Archdiocese of Los Angeles, was shot to death earlier today. Parishioners gather at the scene of the crime to mourn and pray for their beloved leader pic.twitter.com/455uda1ZqD

— Clara Harter (@_ClaraHarter) February 19, 2023
O'Connell was born in County Cork, Ireland, and studied for the priesthood at All Hallows College in Dublin. He was ordained to serve in the Archdiocese of Los Angeles in 1979. Pope Francis named O'Connell an auxiliary bishop in 2015.
After being ordained O'Connell was a pastor at a number of parishes in Los Angeles and several surrounding communities. He worked on efforts to curb violence in the city, and many of his congregants were minorities and immigrants.
"It's been the great joy of my life to be the pastor of these people, especially the ones who are suffering or in need or facing difficulty," O'Connell told Angelus News in 2015. Additionally he was the chairman of the Interdiocesan Southern California Immigration Task Force, helping coordinate the church's response to immigrant children and families from Central America.
Linda Dakin-Grimm an Adjunct Associate Professor of Law at Southwestern Law School in Los Angeles and a Sr. Consulting Partner at Milbank, LLP, in Los Angeles and New York tweeted:
This is L.A. Aux. Bishop David O'Connell, with one of my young clients. Bishop Dave, who was shot to death in his home today, was there for every child and family I have represented. Always. Helping, supporting and generally being the face of Jesus for me and many many others. pic.twitter.com/zdtEN25DGE

— Linda Dakin-Grimm (@LindaDakinGrimm) February 19, 2023
In 2018, Bishop O'Connell was censored for acknowledging the reality that LGBTQ+ families exist. Mount Rainier, Maryland-based New Ways Ministry reported in its online newsletter that O'Connell had participated in the "Amoris: Let's Talk Family! Let's Be Family!" video series produced in anticipation of the 2018 World Meeting of Families (WMF) scheduled for Ireland that August.
Connell's recognition of lesbian and gay families was removed from the video series, part of catechetical materials created for parish discussion groups ahead of the event.
The Irish Independent reported on how part of his comments in the videos were censored:
"In the original video clip, [O'Connell] stated: 'Pope Francis, he gets it. He gets it that our society has changed so much in the last couple of generations.'
"'We have all sorts of configurations of families now, whether it's just the traditional family of mum and dad together, or it's now mum on her own or dad on his own, or a gay couple raising children, or people in second marriages. No matter what the configuration of the family is, the call is still to adults to think about how to provide the best, most loving, faithful environment for children possible.'
"However, people accessing the video clip now will no longer be able to hear these words because they have been removed."
New Ways Ministry noted that removing O'Connell's recognition that lesbian and gay couples exist and are raising children came after right-wing critics successfully pressured WMF organizers to remove LGBT-related photos and a reference to same-gender relationships from print materials.
President Biden speaks about gun control in Monterey Park
Also signed executive order improving federal coordination supporting victims, survivors, families & communities affected by mass shootings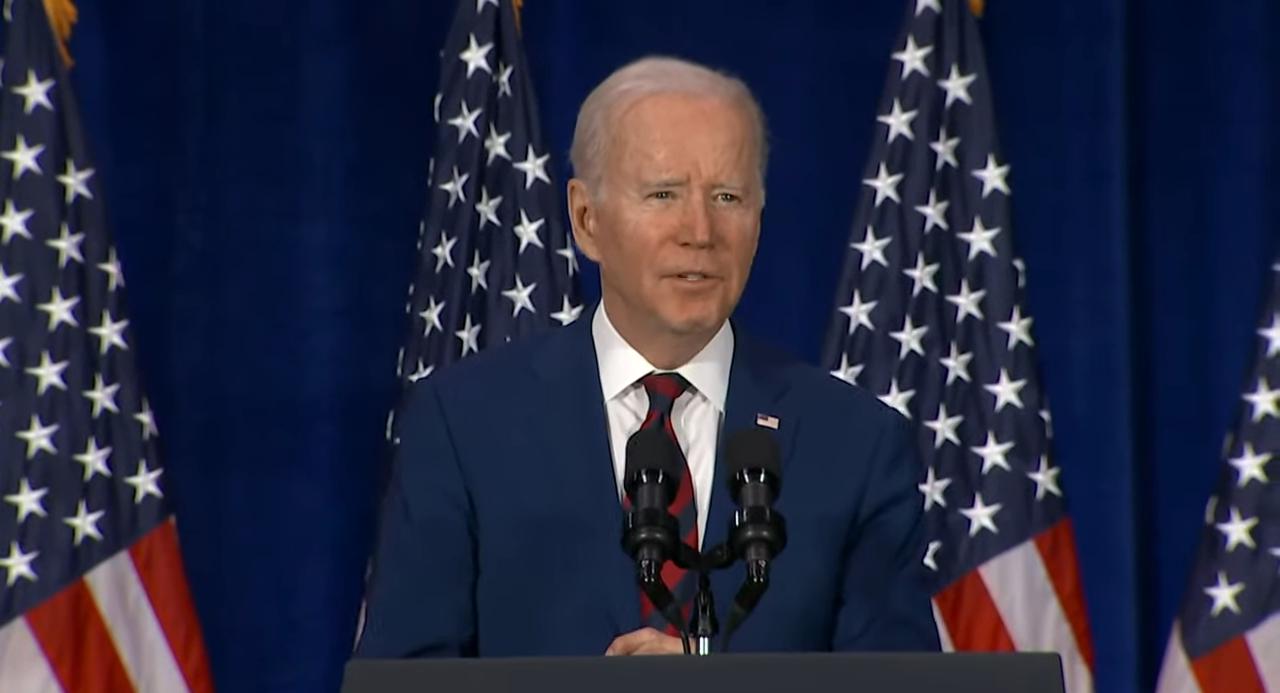 MONTEREY PARK, Calif. – President Joe Biden today spoke to an audience of survivors of the Lunar-New Year mass-shooting at the Star Ballroom in Monterey Park on January 22, 2023. Also in the audience was elected officials including Los Angeles County Supervisor Hilda Solis and U.S. Senator Alex Padilla (D-Calif.) who also spoke to those in attendance.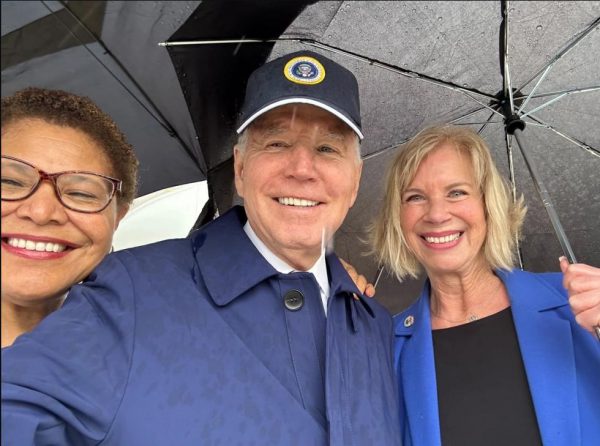 Earlier, the president had been greeted upon arrival at LAX in the driving rain by Los Angeles Mayor Karen Bass and LA County Supervisor Janice Hahn along with Brandon Tsay, the hero who disarmed the Monterey Park shooting suspect at his family's Lai Lai Ballroom, in Alhambra. Tsay was an honored guest of Biden's at the State of the Union address in Washington last month.
The president in his remarks acknowledged Rep. Judy Chu, a former Mayor of Monterey Park, who was also in attendance. Prior to his speech, Biden had met with the survivors and families of victims of the mass-shooting where a gunman shot 20 people, killing 11. He also met with the first responders from that day.
"To the families of victims who spend time — I get a chance to meet with today and whom Vice President Harris spent time with a few weeks ago, I'm here on behalf of the American people to mourn with you, to pray with you, to let you know you're loved and not alone." Biden said.
Later the president paid tribute to the victims in a brief biographical mention. He also acknowledged Tsay, who was in the audience saying: "[…] we saw that strength in Brandon Tsay, who met me at the airport, whom Jill and I have gotten to know. Twenty minutes after the rampage at Star Ballroom, Brandon saw the same shooter walk into his family's own dance studio just two miles away, pointing a gun at him. In an instant, he found the courage to act and wrestled the semi-automatic firearm away. Brandon saved lives. He protected the community."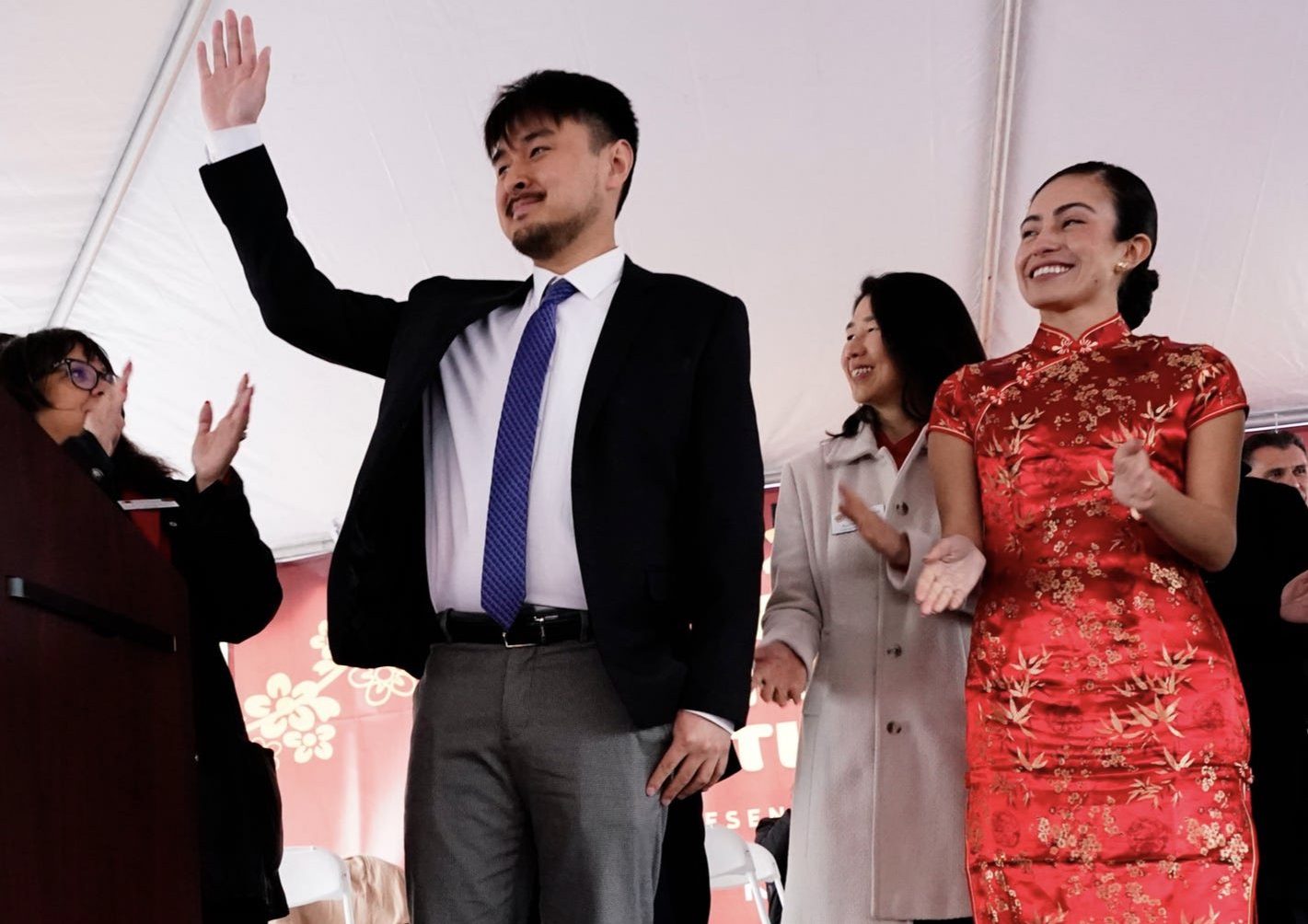 The president also took the opportunity to announce he had signed another gun control measure in an executive order:
"First, this executive order helps keep firearms out of dangerous hands, as I continue to call on Congress to require background checks for all firearm sales. (Applause.) And in the meantime — in the meantime, my executive order directs my Attorney General to take every lawful action possible — possible to move us as close as we can to universal background checks without new legislation.

I just — it's just common sense to check whether someone is a felon, a domestic abuser, before they buy a gun.

The executive order also expands public awareness campaigns about the "red flag" orders — the laws — which my son, when he — before he died — Attorney General of Delaware — was a great proponent of it and instituted it. So more parents, teachers, police officers, health providers, and counselors know how to flag for the — a court that someone is exhibiting violent tendencies, threatening classmates, or experiencing suicidal thoughts that make them a danger to themselves and others and temporarily remove that person's access to firearms.

And it promotes — this executive order — safe storage for firearms, something every responsible gun owner agrees with.

The second thing it does — the executive order ramps up our efforts to hold the gun industry accountable. It's the only outfit you can't sue these days. It does that by calling out for an independent government study that analyzes and exposes how gun manufacturers aggressively market firearms to civilians, especially minors, including by using military imagery.

And it directs the Attorney General to public release — publicly release Alcohol, Tobacco, and Fam- — and Firearms inspection reports of firearms dealers who were cited for violation of the law. (Applause.) That way, policymakers can strengthen laws to crack down on these illegal gun dealers and the public can avoid purchasing from them.

Third, the executive order improves federal coordination to support victims, survivors, and their families and communities affected by mass shootings the same way FEMA responds to your natural disasters in California and all around the nation. And it will help folks recover and build after wi- — that — they help folks recover and build after wildfires and superstorms and droughts.

For example, we need to provide more mental health support and grief — for grief and trauma — (applause) — and more financial assistance when a family loses the sole breadwinner or when a small business shuts down due to a lengthy shooting investigation."

The Associated Press reported Biden has only limited power on guns to go beyond bipartisan legislation passed by Congress last summer after the killings last year of 10 shoppers at a Buffalo, New York, grocery store and 19 students and two teachers at a Uvalde, Texas, elementary school.
Tuesday's action does not change U.S. government policy. Rather, it directs federal agencies to ensure compliance with existing laws and procedures — a typical feature of executive orders issued by presidents when they confront the limits of their own power to act without cooperation from Congress.
Biden, in the order, acknowledged Congress' opposition, but said, "In the meantime, my administration will continue to do all that we can, within existing authority, to make our communities safer."
The order directs the Cabinet to work on a plan to better structure the government to support communities suffering from gun violence. The plan calls on Attorney General Merrick Garland to shore up the rules for federally licensed gun dealers so they know they are required to do background checks as part of the license.
Prior to Biden's speech, U.S. Senator Alex Padilla (D-Calif.) spoke to the audience.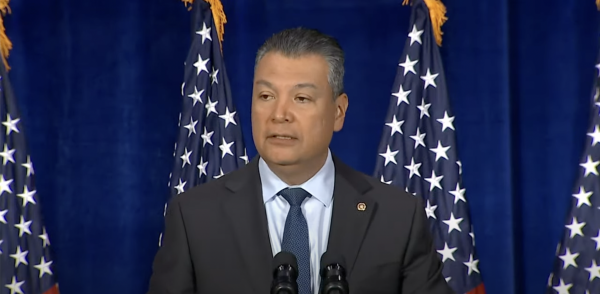 During his remarks, Padilla recalled the tragedy that took place in Monterey Park and honored the lives of those lost that day. He also applauded the president for the new Executive Order issued to expand background checks, further analyze the marketing of guns to children, and increase resources for communities in the wake of mass shootings. Padilla then called on Congress to pass more gun safety legislation to reduce gun violence.
"We have a gun violence epidemic in America," said Padilla. "The gun industry continues to work overtime to create a culture of chaos, because to them, American lives are worth less than the profits they make on the guns that they sell. […] But last year, under President Biden's leadership, Congress broke the stranglehold of the gun lobby when we passed meaningful gun safety legislation for the first time in nearly three decades. […] We can [continue to] honor those who were taken from us, by taking action to prevent future incidents of gun violence; we can and must save lives."
Governor Gavin Newsom today issued the following statement on President Biden's visit to Monterey Park and newly announced federal executive actions to reduce gun violence:
"California is grateful for President Biden's efforts today to strengthen our gun laws and make our streets, schools, and communities safer," said Newsom. "Simply put, it's the right thing to do. While some Republican leaders are focused on endangering our children and making law enforcement's job harder, California and the Biden Administration have worked to save lives and end the epidemic of gun violence that has plagued our nation for too long. Now, it's time for Congress to step up and do their job."
In a statement the governor's office noted:
With gun violence claiming the lives of over 110 Americans a day, California's nation-leading gun safety laws serve as a valuable blueprint for other states and Congress to save lives. California's gun safety laws work. In its most recent scorecard, California ranked as the #1 state for gun safety by the Giffords Law Center, and in 2021, the state saw a 37% lower gun death rate than the national average. According to the CDC, California's gun death rate was the 44th lowest in the nation, with 8.5 gun deaths per 100,000 people – compared to 13.7 deaths per 100,000 nationally, 28.6 in Mississippi, 20.7 in Oklahoma, and 14.2 in Texas.
WATCH: Biden & others speak about gun control in Monterey Park: