Brittney Griner's return to WNBA action will be in Los Angeles
The free agent who spent 10 months in a Russian prison signed a one year contract with the Phoenix Mercury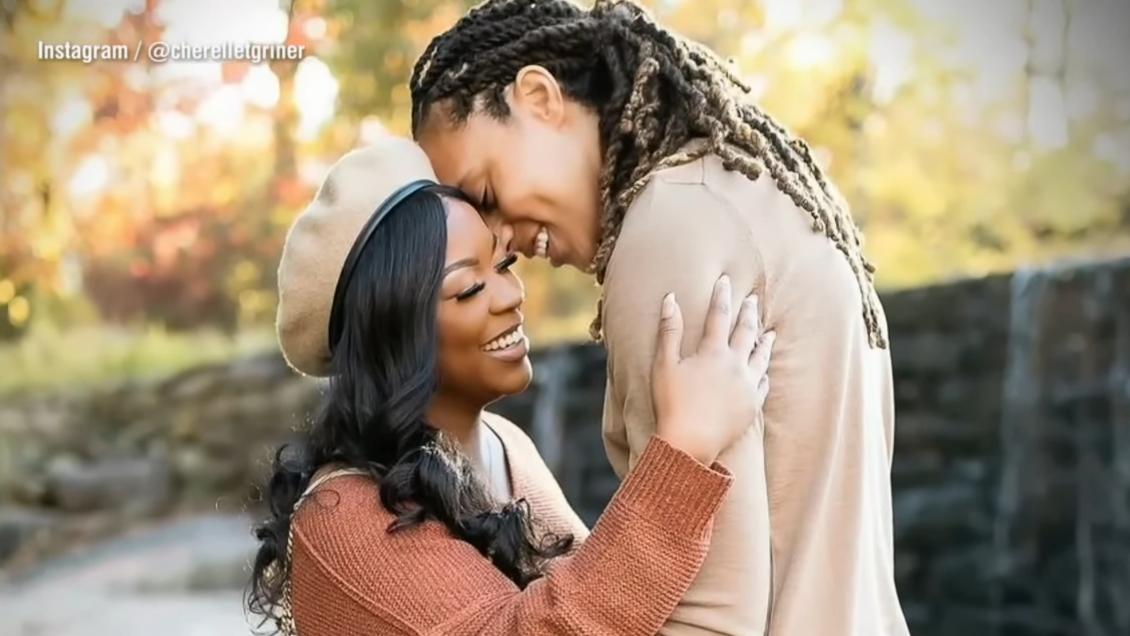 PHOENIX — For the first time since 2021, Brittney Griner will be back on the hardwood for the Phoenix Mercury when the WNBA season kicks off in May. But it won't be at home. Her first game is on the road, facing the Los Angeles Sparks.
Griner, who regained her freedom in December 2022 in a prisoner swap between Russia and the United States, signed a one year contract on Saturday worth $165,100, according to ESPN.
The 32-year-old missed the entire 2022 season following her arrest in Moscow one year ago. Russian authorities said she broke their law by packing vape canisters with cabbabis oil in her luggage. In August, Griner was sentenced to nine years in a penal colony for drug smuggling, and that sentence was upheld upon appeal in October.
"Following a sham trial and the unjust sentencing of Brittney Griner, Moscow is transferring her from a prison in Moscow to a remote penal colony," said Secretary of State Antony Blinken back in November. "It is another injustice layered on her ongoing unjust and wrongful detention."
After months of negotiations and protests led by her wife, Cherelle, and advocacy groups including the National LGBTQ Task Force, the WNBA star was exchanged in the United Arab Emirates for Russian arms dealer Viktor Bout. He had served 10 years of a 25-year-sentence for conspiring to sell weapons to a terrorist group. Russia balked at the Biden administration's request to secure the release of businessman and former U.S. Marine Paul Whelan, who is still serving a 16-year prison sentence in Russia for spying.
As ESPN reported, Griner will be playing her 10th season since first being drafted by the Mercury in 2013. Her last year on the court was one of the best of her career, in which she averaged 20.5 points, 1.9 blocks, 2.7 assists, and career-highs with 9.5 rebounds per game, 2.4 offensive rebounds and a .846 free throw percentage.
The Mercury open their 2023 season against the Sparks at the Crypto.com Arena on May 19. The team's first home game is May 21 when Phoenix hosts the Chicago Sky.
Anti-Trans activists claim trans women have an advantage at darts
Victoria Monaghan became the first trans woman to ever compete in the WDF World Darts Championship in England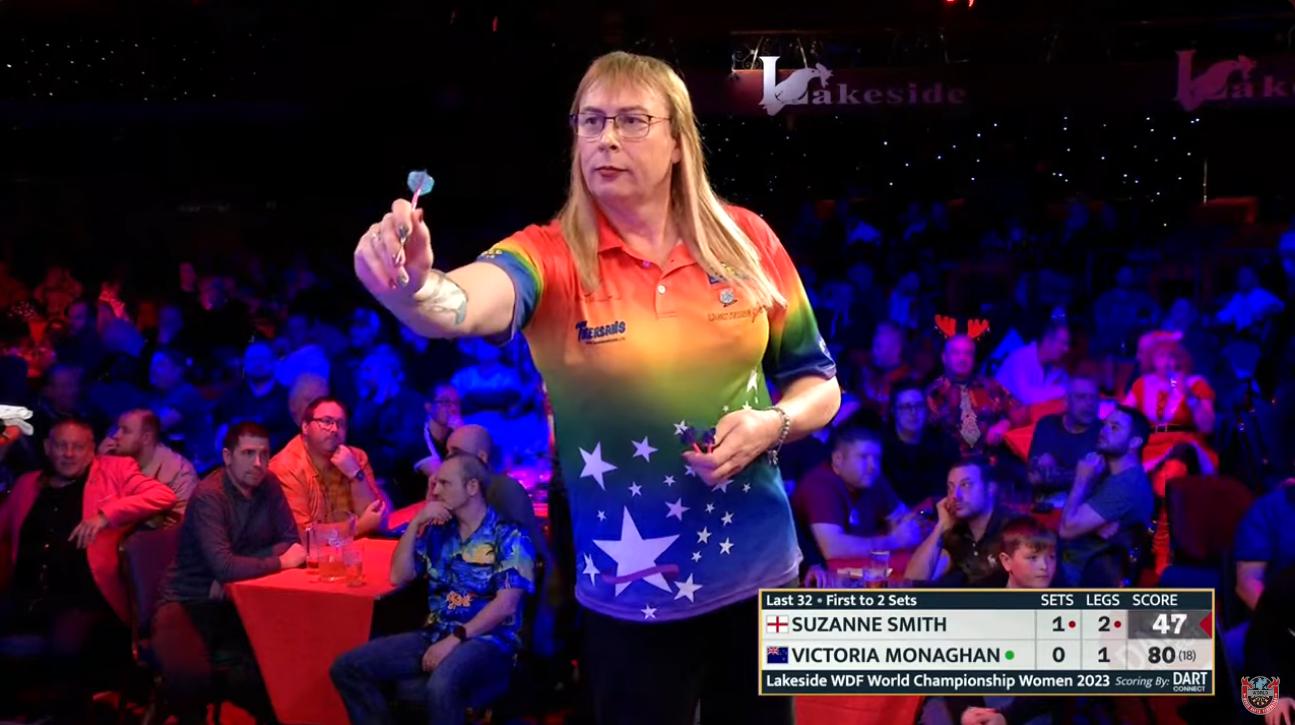 By Erin Reed | WASHINGTON – In recent years, those lobbying for restrictions on transgender individuals have focused heavily on sports. Some of the most influential anti-trans lobbyists in this arena, such as Terry Schilling of the American Principles Project, have stated that sports are an easy way to sell anti-trans policies to people who might otherwise reject discrimination.
Initially, the attacks on sports focused on contests of extreme endurance, such as elite swimming. Lately, however, these bans have entered new arenas. Now, there is a new sport where transgender participation is causing controversy: darts.
On Sunday, December 3rd, Victoria Monaghan made history as the first transgender woman to compete in the World Darts Federation's World Darts Championship. Monaghan, who has played darts since she was 12, mentioned that the New Zealand Darts Council has been incredibly supportive of her participation.
However, recently, after qualifying for the international tournament, opponents of transgender rights attacked her participation. They argued that transgender women should be banned from women's darts, claiming her participation was unfair due to supposed "biological advantages."
Martina Navratilova, a famed retired tennis player known for making anti-trans comments, decried Monaghan's participation, asking, "how the fuck is this acceptable?" The UK-based organization Fair Play For Women, which opposes transgender participation in sports, ridiculed Monaghan for participating, referring to her as a man.
One commentator claimed that trans women had physical advantages such as being able to throwing harder. One of the most outlandish claims, however, came from Dr. Linda Duffy, a sports psychology professor at Middlesex University. She stated that trans women have an advantage due to "cognition and brain structure."
See Dr. Duffy's comments here:
Quickly, however, people criticized the idea that trans women have an advantage in darts. Mark Grimshaw, a UK comedian, noted that the conversation swiftly shifted towards the notion that "women's brains are biologically cognitively inferior to men," ridiculing this idea as blatantly misogynistic.
TakedownMRAs, a Twitter account focused on opposing men's rights activism, also ridiculed the notion that trans women have an advantage in darts. Even some who generally support bans on trans individuals expressed concerns, with one person stating, "okay, this is giving the trans movement ammo."
There is no evidence supporting the idea that transgender women have a biological advantage in darts. Physical attributes such as strength or height are not significant in the game. For instance, one of the all-time best players, Phil Taylor, who is 5'8″, played in a World Darts Championship tournament at 59 years old. Similarly, there is no proof that transgender women possess a "cognitive advantage" over cisgender women in darts.
Recently, transgender participation in sports with no conceivable arguments for any "biological advantage" has come under fire. This is particularly evident in sports like pool. The same group that is attacking Monaghan's participation in darts also targeted a transgender pool player for participating in a pool tournament.
Additionally, transgender participation in chess has recently faced scrutiny from FIDE, the leading international chess organization. FIDE stated that trans women "do not have any right" to compete in women's chess categories.
As for Monaghan, she lost in the first round of the tournament. The woman she competed with, Suzanne Smith, gendered her correctly and stated that it was a hard won game that she was glad to get under her belt. Despite the hate that she is receiving from those who oppose her participation, Monaghan states that this is not the norm.
"Most of the women darts players have been really supportive," she wrote in an article released the day of her match. "and the others are starting to come around."
****************************************************************************
Erin Reed is a transgender woman (she/her pronouns) and researcher who tracks anti-LGBTQ+ legislation around the world and helps people become better advocates for their queer family, friends, colleagues, and community. Reed also is a social media consultant and public speaker.
Follow her on Twitter (Link)
Website here: https://www.erininthemorning.com/
******************************************************************************************
The preceding article was first published at Erin In The Morning and is republished with permission.