Daily Wire: "Transgender people is not a real ontological category"
Michael Knowles: "Transgenderism, ultimately, is a lie. It's a deception. It's a fraud. Fraud is not protected by the First Amendment"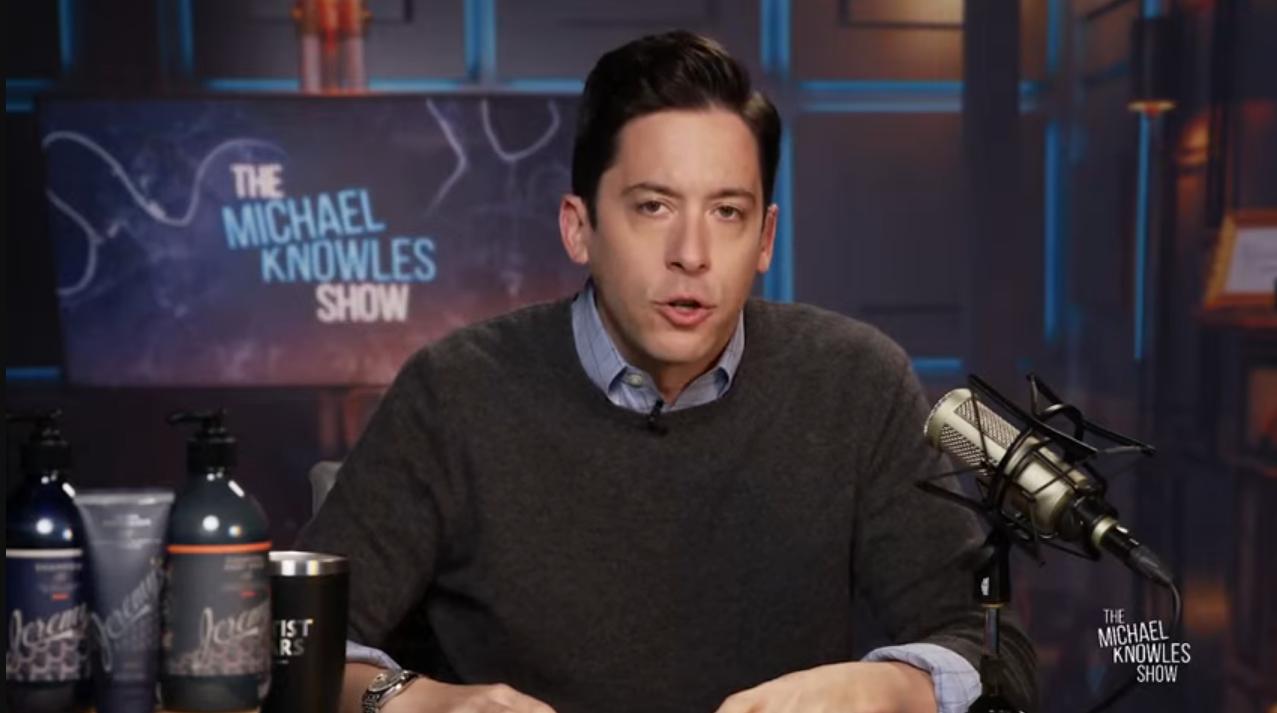 By Media Media Matters Staff | WASHINGTON – Daily Wire host Michael Knowles told his audience on his Tuesday show that "there can't be a genocide" of trans people, reasoning: "Transgenderism, ultimately, is a lie. It's a deception. It's a fraud. Fraud is not protected by the First Amendment. Fraud is not a category protected by the principles of free speech. You have no right to fraud."
From the February 28, 2023, edition of The Daily Wire's The Michael Knowles Show:
Transcript:
MICHAEL KNOWLES (HOST): This transgender issue, it's all anybody wants to talk about. In fact, I got in trouble for this issue yesterday. I, your beloved host, whom everybody loves so, I got in trouble for this issue. It was my publicists over at Media Matters, they were working overtime yesterday, publishing multiple articles about the allegedly egregious things I was saying on this show — which I always encourage. I just retweet them when they put those articles out because those articles and videos tend to be the highlights from my show. So I thank them for going through, clipping it out, making it look really nice, and then they put it out into the world.
The big issue that they had yesterday, which was then picked up in other media outlets as well, is that I called to ban transgenderism entirely. I made the point that if you want if women to have their own bathrooms, if you think women ought to be able to have their own locker rooms and not have to look at gigantic gross men while little girls are getting changed, if you want any of those things, you have to ban transgenderism entirely. It's not enough to say, well, you have to wait until you're 12 or whatever people are saying now. It has to be the whole thing because if men have the right to behave as women and identify as women for the purposes of public life, then women can't have their own spaces and we as a society cannot have our own standards and norms and we're not allowed to live according to reality. We have to live according to the delusions of these troubled people. And I think we, the people, have a right to reality. And I think women have a right to their own spaces. And so, that means you've got to ban the thing entirely.
And, oh, my goodness, what these people say. They said that I was calling for the extermination of transgender people. They said I was calling for a genocide against – I said, what? I must have missed that part of my show. When did I -– did I say that? I don't – one, I don't know how you could have a genocide of transgender people because genocide refers to genes, it refers to genetics, it refers to biology. And the whole point of transgenderism is that it has nothing to do with biology. That's what the transgender activists say. They say, forget about biological sex. My gender expression doesn't have to have anything to do with my biological sex. Okay, well, then there can't be a genocide. It refers to genetics.
But furthermore, nobody's calling to exterminate anybody because the other problem with that statement is that transgender people is not a real ontological category. It's not a legitimate category of being. There are people who think that they're the wrong sex, but they're mistaken. They're laboring under a delusion. And so we need to correct that delusion.
People said, well, what does it mean to ban transgenderism entirely? Well, it means that we return to the way that American society operated until approximately five minutes ago when we said that men do not have a right to present themselves as women in public life, and women don't have a right to present themselves as men in public life. You have some limits on that. We have all sorts of limits on our speech and behavior.
…
And transgenderism, ultimately, is a lie. It's a deception. It's a fraud. Fraud is not protected by the First Amendment. Fraud is not a category protected by the principles of free speech. You have no right to fraud. So if you're a man and you dress up like a woman and you rename yourself Sally, you have no right to go to the gym and go into the women's locker room and say, no, I'm really a woman. That's a fraud. And you have no right to that.
So, banning transgenderism, what that would mean is telling people who are a little confused that they need to get psychological help, that they probably need to get a little bit of spiritual help and they need to be normal. Be normal. That's my — I think that's my main political message these days.
******************************************************************************************
The preceding article was previously published by Media Matters for America and is republished by permission.
Facts trump Shapiro's social contagion theory of trans identity
Shapiro's most absurd claim with regard to social contagion is that there are almost no trans youth in conservative areas


By Vesper Henry | WASHINGTON – The Daily Wire's Editor Emeritus Ben Shapiro has long feigned the status of a "conservative intellectual." His catchphrase, "facts don't care about your feelings," remains pinned on top of his Twitter page in a seven-year-old tweet.
With such a reputation, it would be expected he might adjust his preconceived notions (his "Bayesian priors," if you will) as more facts come to light, but Shapiro's breathless repetition of a now-debunked theory about trans youth shows that's not the case.
Known as "rapid onset gender dysphoria," this social contagion theory insists that young trans people are being peer pressured or influenced by social media to transition. It also contends that people assigned female at birth are transitioning at higher rates to escape the societal pressures of womanhood. The theory all hinges on 2018 data collected by former Brown University physician Lisa Littman from the parents of trans youth who were involved in anti-trans or trans-skeptical forums and organizations.
The concept of "rapid onset gender dysphoria" was popularized by Abigail Shrier's book Irreversible Damage: The Transgender Craze Seducing Our Daughters. In 2020, Shrier appeared on Ben Shapiro's show to defend the book after Target temporarily pulled it from the shelves for its anti-trans rhetoric.
The idea of social contagion was quickly rebuked by the World Professional Association for Transgender Health, the American Psychological Association, and numerous medical organizations. Within seven months, Brown University retracted its press release and republished the study with several corrections.
Above all, the corrections emphasized that "rapid onset gender dysphoria" is not an official mental health diagnosis and it "should be used cautiously by clinicians and parents to describe youth" and "not be used in a way to imply that it explains the experiences of all gender dysphoric youth."
In August 2022, the American Academy of Pediatrics published a study disproving the social contagion theory. Using the 2017 and 2019 findings from the Centers for Disease Control and Prevention's Youth Risk Behavior Surveillance System survey, the paper demonstrates that there is not a significant gender disparity between trans youth. Another study published in the Journal of Pediatrics by Canada-based Trans Youth Can! similarly disproved the theory, concluding that "recent gender knowledge" (as opposed to a longterm understanding of gender identity) was not affected by support from trans friends, online friends, or parents.
Despite the available scientific evidence, Shapiro has continued pushing the social contagion theory with fervor. A March 7 tweet mocked a family with LGBTQ children and called it "a peculiar genetic bottleneck," sarcastically declaring that it "can't have anything to do with the environment. All pure biology, obviously."
What a peculiar genetic bottleneck this family has. They have four kids, including a bisexual son (19), a lesbian daughter (16), and now a "trans son" (12), all publicly celebrated by Mommy! Can't have anything to do with the environment. All https://t.co/gqRZFUFbnQ…

— Ben Shapiro (@benshapiro) March 7, 2023
On February 24, Shapiro used results from a recent Gallup poll to insinuate social contagion, based on the large difference in those identifying as LGBTQ between Generation Z and the Silent Generation. He denied it could have anything to do with a change in social acceptance.
From the February 24, 2023, edition of The Ben Shapiro Show, hosted by The Daily Wire:
Shapiro also failed to take into consideration the devastating toll of the AIDS crisis of the '80s and '90s, which disproportionately impacted the LGBTQ community. Thousands died because of a stunted government response, as it was believed the disease "might be God's punishment for immoral sexual behavior." Some of its youngest survivors would be in their 50s by now.
In early February, Shapiro linked "extraordinarily socially contagious rates of trans and queer identification" to "skyrocketing rates of mental illness" and claimed that President Joe Biden would have to answer for both in the 2024 presidential cycle.
In the same episode of his self-titled show, Shapiro diagnosed parents of trans children with Munchausen Syndrome by Proxy. Also known as Factitious Disorder Imposed on Another, it is a form of mental illness and child abuse where a child's caregiver projects an illness onto the child who doesn't actually have it. In Shapiro's words, the parents are "transing their own kids."
From the February 10, 2023 edition of The Ben Shapiro Show, hosted by The Daily Wire:
This false diagnosis is another common quip of Shapiro's. In a March episode during which he again attacked the same family with multiple LGBTQ kids, he accused the parents of trans youth of "screw[ing] your kid beyond all recognition for life."
Shapiro's most absurd claim with regard to social contagion is that there are almost no trans youth in conservative areas and an abundance in more liberal areas. Drawing this notion from Bill Maher, he very prominently espoused this idea and his other beliefs on social contagion in early November 2022 at a Young America's Foundation event at Texas A&M University.
Fighting the transgressives | Ben Shapiro LIVE at Texas A&M University:
Shapiro insists that social and environmental decisions make a difference with regard to a child identifying as trans, but then denies that the rate of suicidal ideation among trans youth could be related to cultural intolerance. Ample evidence exists to refute him.
He feverishly reiterated his stance that trans youth only exist in progressive areas in January, claiming that many top-level Democrats, Hollywood stars, and "the elites in 'blue society'" have trans children. In the same episode, he claimed the trans population "is now increasing at tens of thousands of percent in certain centers of our nation's population."
From the January 24, 2023 edition of The Ben Shapiro Show, hosted by The Daily Wire:
According to the UCLA Williams Institute, the estimated population of trans youth doubled from 2017 to 2022, while the population of trans adults remained consistent. While in October 2022 news outlets fearmongered a nearly 600% increase in nonbinary students in two years at one Maryland school system, they overall accounted for less than 300 students in a student body of nearly 160,000.
But in this and many other things, the facts don't care about Shapiro's feelings. In 2017, West Virginia had the highest population of trans youth per capita, despite NBC calling it the "reddest" state the year before. In 2022, researchers at West Virginia University found that 7% of young people in rural Appalachia did not identify fully with their gender assigned at birth.
Looking at the nation as a whole, a 2022 survey by the UCLA Williams Institute did not find major disparities in the trans population in youths aged 13-17 by region: 1.82% of youth identified as transgender in the Northeast, followed by 1.62% of youth in the West, and the South and the Midwest were nearly tied with 1.25% and 1.24% of youth identifying as transgender, respectively.
Only four states (New York, New Mexico, Maryland, and Hawaii) and Washington, D.C., had more than 2% of the youth population identifying as transgender, capping at 3% percent in the state of New York.
***************************************************************************************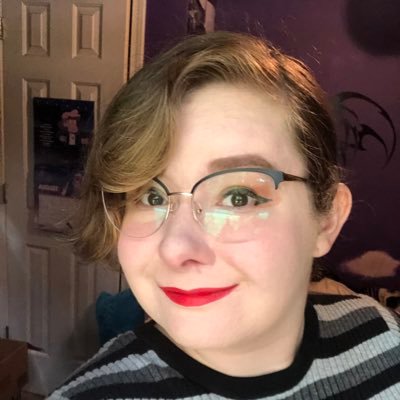 Vesper joined Media Matters for America in October 2022 as a researcher for the LGBTQ Program. They received a bachelor's degree in journalism with a minor in political science from the University of Georgia.
They have bylines in The Red & Black and DEI organization Awesomely Authentic's blog, as well as previous research experience with the Democratic Governors Association.
********************
The preceding article was previously published by Media Matters for America and is republished with permission.