'Oscar Wars' an exhilarating read for film critics and fans alike
Awards a conflict zone for issues of race, gender, representation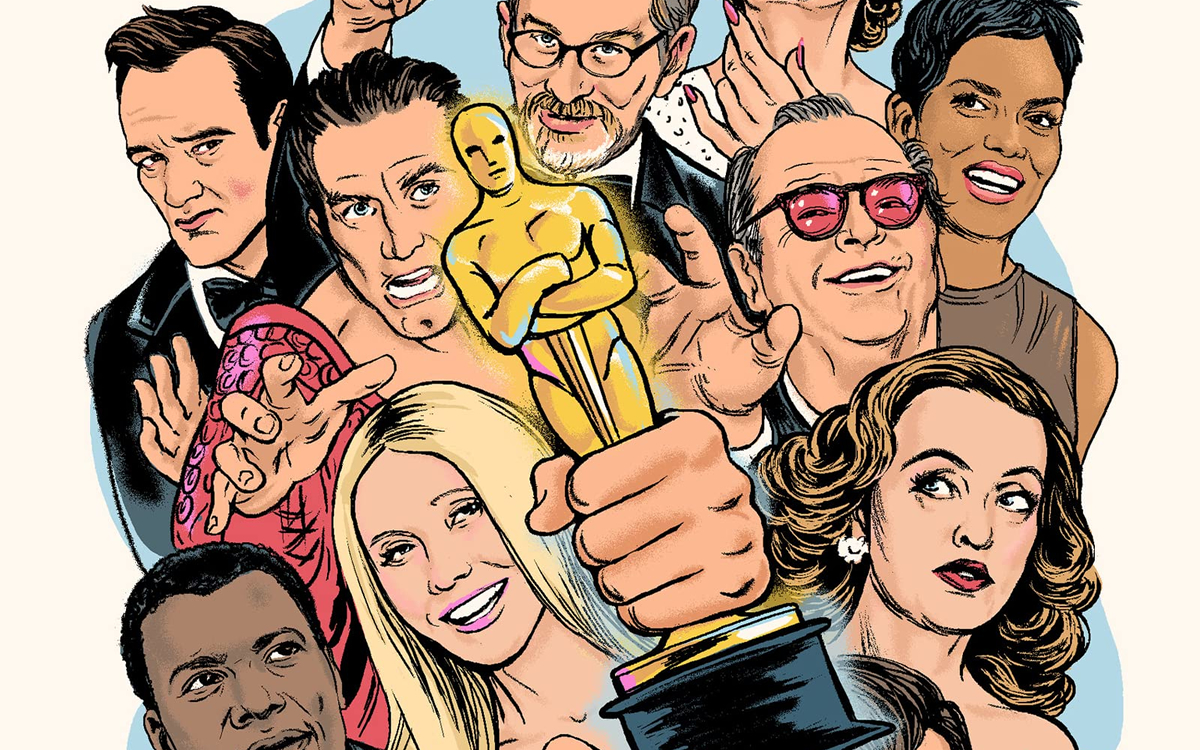 'Oscar Wars: A History of Hollywood in Gold, Sweat, and Tears'
By Michael Schulman
c.2023, Harper
$40/589 pages
Get out the guacamole! The game, beloved by millions — especially queers — is being played. This Sunday, the 95th Academy Awards ceremony at the Dolby Theatre in Los Angeles will be seen worldwide.
Few have written more compellingly about the ego, campiness, politics, and intrigue of the Academy Awards than Michael Schulman in his new book "Oscar Wars: A History of Hollywood in Gold, Sweat, and Tears."
The Oscars are "the closest thing America has to royalty," writes Schulman, a staff writer at The New Yorker. "They're the only thing forcing Hollywood to factor art into commerce."
Schulman likens the Oscars to a horse race and a relic. The Academy Awards prop up Hollywood, a multibillion-dollar business, canonize movies and showcase fashion, he notes.
"They're an orgy of self-congratulation by rich and famous people who think too highly of themselves." Schulman adds, "They're the Gay Super Bowl."
You can bet that every year, something will throw the Oscars off their game. Last year, it was the Slap (when Will Smith, upset by Chris Rock's joke about his wife Jada Pinkett Smith, hit the comedian).
There are the insipid production numbers and lackluster hosts. More seriously, there is the continuing racism and sexism in Hollywood.
You have to keep the Academy Awards in perspective, Schulman wryly notes. "The Oscars … are always getting it wrong," he writes, "Twenty-four centuries after Euripides came in third place at the Athenian dramatic festival, Brokeback Mountain lost Best Picture to Crash, and the outcry will probably last another twenty-four centuries."
It's tempting to view the Academy Awards annual bash as enjoyable froth. To lap up the glam, glitz, and camp. But in "Oscar Wars," Schulman persuasively argues that the Oscars should, also, be taken seriously.
"The Oscars are a battlefield," Schulman writes, "where cultural forces collide and where the victors aren't always as clear as the names drawn from the envelopes."
"In recent years," he adds, "the Oscars have become a conflict zone for issues of race, gender, and representation, high profile signifiers of whose stories get told and whose don't."
Thankfully, Schulman's nearly 600-page book isn't an Oscars encyclopedia. Volumes of Oscar facts and trivia already exist. Even if you're a movie buff, these books will make your eyes glaze over. "Oscar Wars" is filled with Schulman's painstaking research and in-depth reporting. It's not surprising that he's said in interviews that he worked on the book for four years.
Schulman, author of ""Her Again: Becoming Meryl Streep," is a powerhouse. While writing "Oscar Wars," Schulman produced numerous hard-to-put-down profiles at his New Yorker day job. Tongues are still wagging over his profile of actor Jeremy Strong (Kendall Roy in "Succession").
In 11 intriguing installments, Schulman illuminates how, from the first Academy Awards in 1929 to our present #OscarsSoWhite and #MeToo era, conflict has been embedded in the Oscars.
The Academy Awards was started in an effort to squelch labor unions in Hollywood. Spoiler alert: the effort of Louis B. Mayer and other Hollywood moguls to stop the unions flopped as the awards caught on.
There's much in "Oscar Wars" to engage Old Hollywood aficionados. There's the sad tale of Peg Entwistle, a 24-year-old actress, who, in 1932, played Hazel in "Thirteen Women, a movie about a group of former sorority sisters. Hazel stabs her husband. Entwistle's 16 minutes in the movie were cut to four, Schulman writes, because the Hays office felt "that her scenes with another actress had unacceptable lesbian undertones." After a series of horrible events, the actress killed herself.
There is the story of how one of Bette Davis's husbands divorced her because she read too much.
It's well-known among cinephiles that Bette Davis (for "All About Eve") and Gloria Swanson (for "Sunset Boulevard") were up against each other in 1951 for the Oscar and lost to Judy Holliday (for "Born Yesterday"). But Schulman brings new depth and insight into this saga.
The Academy Awards are steeped in Hollywood and entertainment. But Schulman makes it clear that the Oscars, from the Black List of the 1940s-1950s to the racism of "Gone with the Wind" to sexism to homophobia, are entwined with cultural attitudes and politics.
"Citizen Kane" was one of the greatest films ever made. Yet, there was no way it could have won an Oscar because the newspaper tycoon William Randolph Hearst was furious that "Kane's" protagonist was based on him.
One of the most campy, but poignant, accounts in the book is that of Allan Carr, who produced the 1989 Oscars. Carr, who was gay, dreamed up a tasteless, unintentionally campy production number. It featured Rob Lowe and Snow White (Google it.) Yet, he created, Schulman reports, some innovations that are still part of the Oscars (such as the red carpet).
"Oscar Wars" is an exhilarating read for everyone from film critics to fans.
The Blade may receive commissions from qualifying purchases made via this post.
Reading 'Blue Hunger' is like watching a Stanley Kubrick film
Lush, dreamlike, and you won't be able to stop thinking about it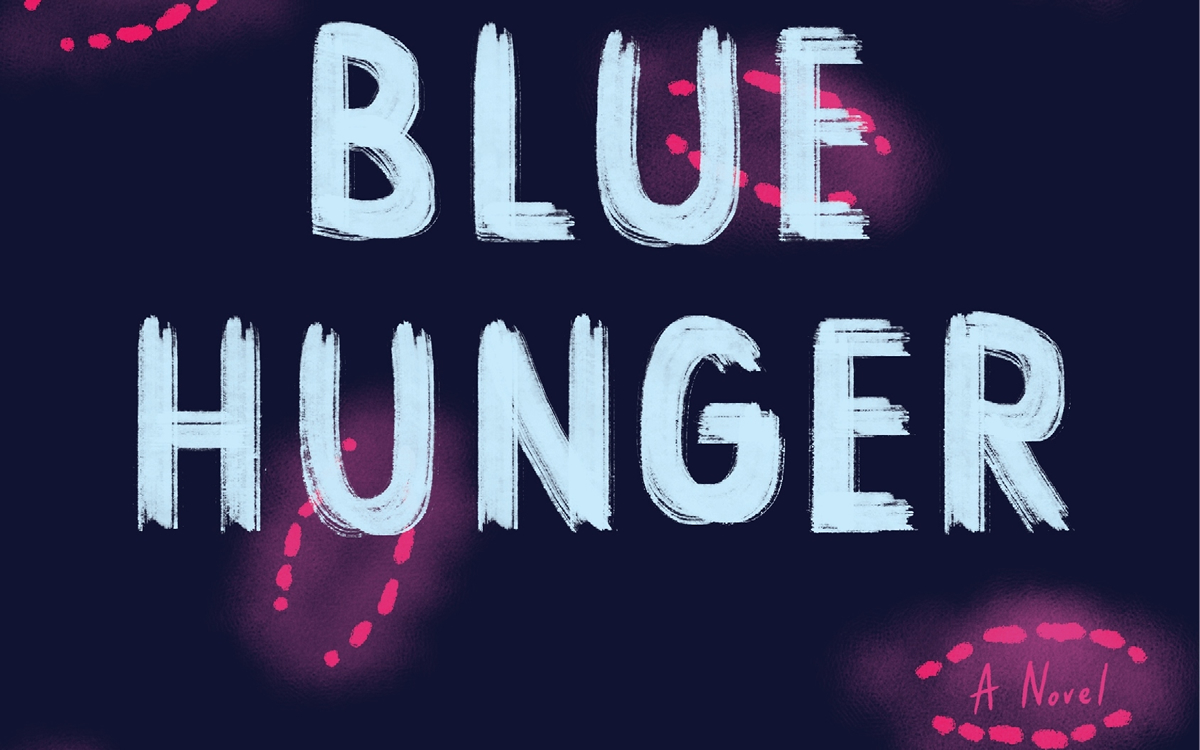 'Blue Hunger'
By Viola Di Grado, translated by Jamie Richards
c.2023, Bloomsbury
$27/ 216 pages
You can't stop thinking about it.
It's been rolling around in your mind since it happened and you can't stop. You replay it over and over, how it started, how it progressed, why it ended. You wonder if it'll happen again and in the new novel "Blue Hunger" by Viola Di Grado, you wonder if you truly want it to.
Shanghai was not her first choice for a place to live. Sometimes, she wasn't really even sure why she came there, except that it was Ruben's dream.
For months and months, he spoke of Shanghai, showed her maps, talked of a life as a chef living in a high-rise apartment, and he taught her a little bit of the language. She never fully understood why Ruben loved China and she never thought to ask before her other half, her twin brother, her only sibling died.
She was brushing her teeth when it happened. Now, weeks later, she was in his favorite city, a teacher of Italian languages in a Chinese culture, alone, friendless. Then she met Xu.
It happened at the nightclub called Poxx and she later wondered, with a thrill, if Xu had been stalking her. Xu claimed that she was a student in the Italian class, but though she was usually good with faces, she didn't remember the slender, "glorious" woman with milk-white skin and luminous eyes.
She did remember the first place she and Xu had sex.
It was a hotel, but Xu liked it outside, too; in public, on sidewalks, in abandoned buildings, and in crowded nightclubs. They took yellow pills together, slept together in Xu's squalid apartment; she told Xu she loved her but never got a reply except that Xu starting biting.
Xu had used her teeth all along but she started biting harder.
Soon, she was bleeding, bruising from Xu's bites, and seeing people in the shadows, and she began to understand that Ruben wouldn't have liked Xu at all.
You know what you want. You're someone with determination. And you may want this book, but there are a few things you'll need to know first.
Reading "Blue Hunger" is like watching a Stanley Kubrick movie. It's surreal, kind of gauzy, and loaded with meanings that are somewhat fuzzy until you've read a paragraph several times – and even then, you're not quite sure about it. Author Viola Di Grado writes of sharp, unfinished mourning with a grief-distracting obsession layered thickly on top, of control and submission, and while the chapters are each brief, they feel too long but not long enough. There are so many questions left dangling within the plot of this story, so many small bits unsaid, but also too much information of the mundane sort. You'll feel somewhat voyeuristic with this book in your hands, until you notice that the sex scenes here are humidly uber-fiery but not very detailed.
Overall, then, "Blue Hunger" is different but compelling, short enough to read twice, quickly. It's lush, dreamlike, and once started, you won't be able to stop thinking about it.
The Blade may receive commissions from qualifying purchases made via this post.