Governor Newsom announces $30 insulin through CalRx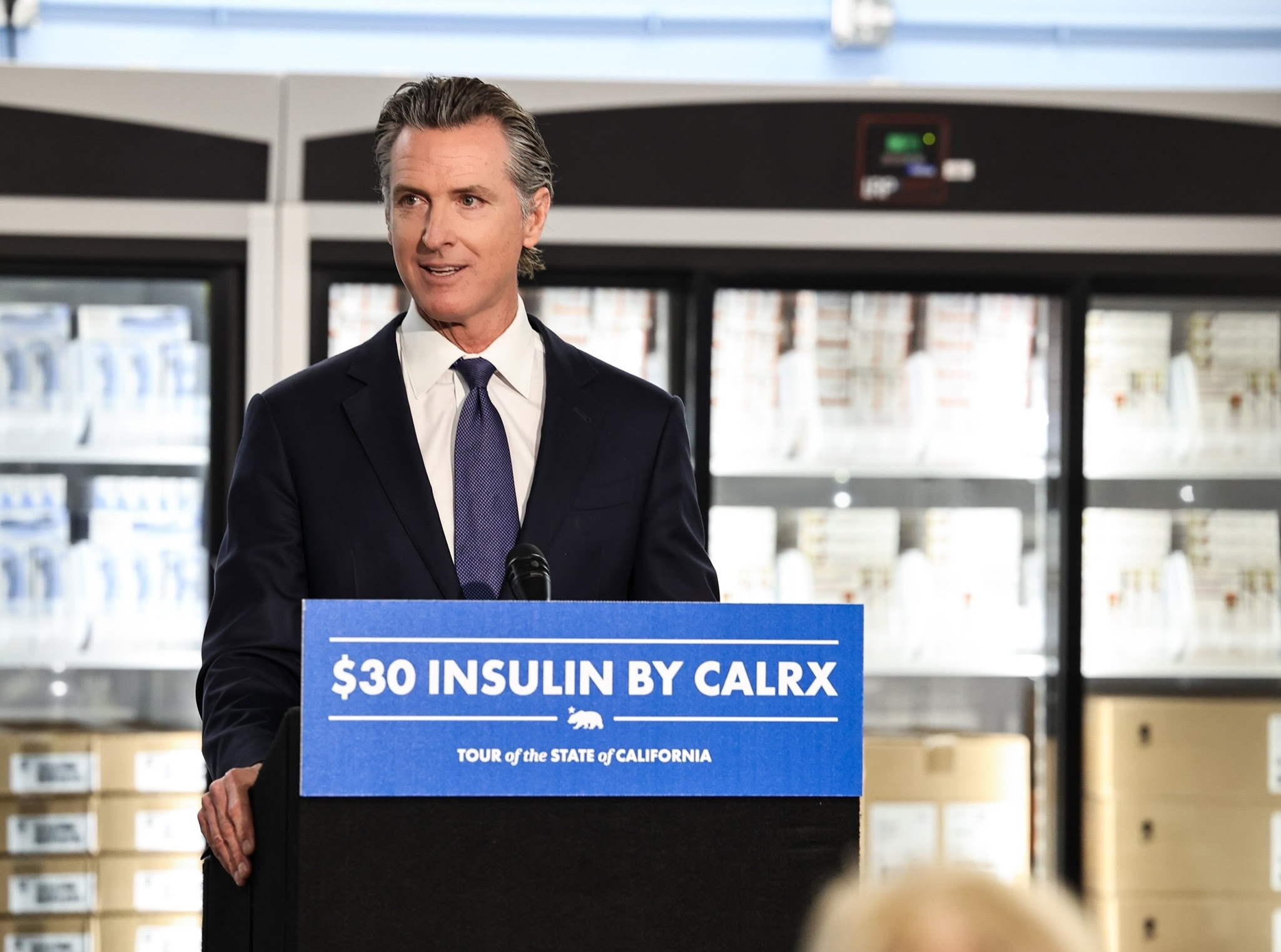 DOWNEY, CA – Governor Gavin Newsom, as part of his tour of the State of California, announced that CalRx has secured a contract with a manufacturer (CIVICA), to make $30 insulin available to all who need it. The Governor also announced Saturday that California will seek to manufacture its own Naloxone.
Today's announcement makes good on Governor Newsom's promise on his first day in office, to bring down the price of prescription drugs for Californians and increase accountability and transparency in health care. Californians can learn more about CalRX on the newly launched website.
Newsom's action will bring down the price of insulin by about 90%, saving cash-paying patients between $2,000 and $4,000 annually. With CalRx, and unlike private companies, we're getting at the underlying cost – the price is the price, and CalRx will prevent the egregious cost-shifting that happens in traditional pharmaceutical price games. It'll cost us $30 to manufacture and distribute, and that's how much the consumer can buy it for. You don't need a voucher or coupon to access this price, and it's available to everybody regardless of insurance plan. This is a crucial step in not just cutting the cost for the consumer, but cutting costs across the board in order to bring cheaper prescription drugs to all Californians.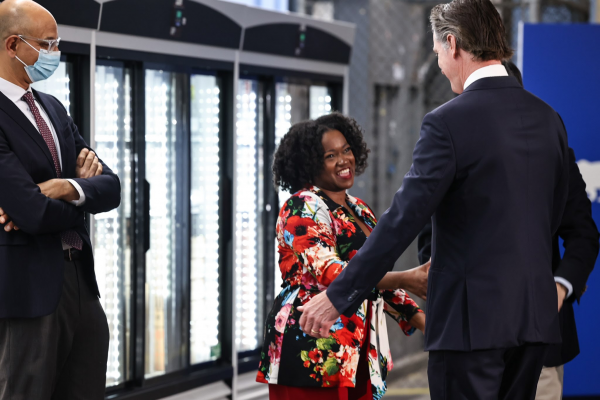 "To address the affordability crisis in California, we have to address the high cost of prescription drugs," said Dr. Mark Ghaly, Secretary of the California Health and Human Services Agency. "The CalRx Biosimilar Insulin Initiative will benefit Californians who are today paying too much for a medication that we know is life saving and life altering."
KEY DETAILS
A 10mL vial will be made available for no more than $30 (normally $300)
A box of 5 pre-filled 3mL pens will be made available for no more than $55 (normally more than $500)
No new prescription will be needed. Californians will be able to ask for the CalRx generic at their local pharmacy or via mail order pharmacies. Pharmacies must agree to order/stock the product.
CalRx plans to make biosimilar insulins available for: Glargine, Aspart, and Lispro (expected to be interchangeable with Lantus, Humalog, and Novolog respectively)
California signed a contract with CIVICA to manufacture affordable insulin
The Governor will seek to manufacture Naloxone through CalRx
"People should not be forced to go into debt to get life saving prescriptions. Through CalRx, Californians will have access to some of the most inexpensive insulin available, helping them save thousands each year. But we're not stopping there – California will seek to make our own Naloxone as part of our plan to fight the fentanyl crisis," said Newsom.
Legislators, Capitol community to celebrate Trans visibility week
Trans Visibility Week and the International Transgender Day of Visibility, acknowledge and uplift the societal contributions of trans+ people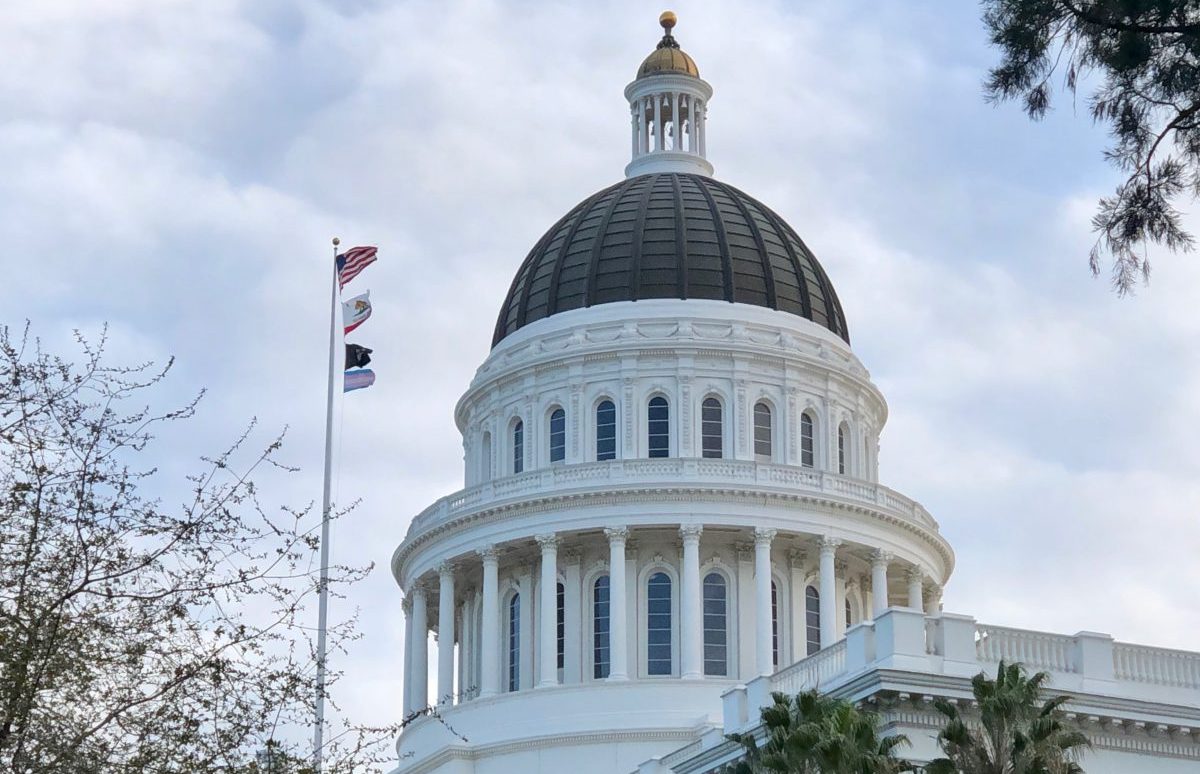 SACRAMENTO — On Monday, March 27, California legislators, Capitol staff, and community advocates will join trans+ community members to celebrate Transgender Week of Visibility, a series of celebrations leading up to International Transgender Day of Visibility on March 31. 
Legislators will wear buttons declaring "trans people belong" and spread their message of solidarity and inclusion for trans+ Californians across social media channels. The message will be echoed by leaders in the executive branch, labor, and advocacy organizations who are working to create a more just world for transgender, non-binary, and gender non-conforming people.
"Across the country and even right here in California, trans people's lives are being used for political purposes. These attacks bring real harm to our trans+ friends, colleagues, and loved ones, particularly our children," said LGBTQ Caucus Chair Susan Talamantes Eggman. "It's up to all of us to stand together with trans, gender non-conforming, and non-binary people to create communities that are safe for trans+ people to thrive."
Trans Visibility Week and the International Transgender Day of Visibility, acknowledge and uplift the societal contributions of trans+ people. The week also raises awareness of widespread discrimination and violence that the community faces in the United States, around the world, and sadly, right here in California.
Trans visibility is more important than ever, as 429 bills attacking LGBTQ+ rights have been introduced in state legislatures across the nation, a record number, many particularly targeting transgender youth. Some of these proposals would force teachers to out trans students, deny trans youth the right to participate in sports and other activities, and deny affirming health care.
"Trans people shouldn't have to fight just to exist or live safely in our communities," said Evan Minton (he/they), a former Capitol staffer and national transgender advocate. "Trans visibility is an opportunity to celebrate the joy of being who we are."
"The trans community deserves to live their authentic lives without the fear of harassment or violence. We are proud to join community advocate Evan Minton, state legislators, staffers, and the Capitol community to send a strong message that trans people belong and will never be erased," said Equality California Executive Director Tony Hoang. "Now more than ever taking a unified stance against LGBTQ+ hate is imperative. Equality California remains committed to achieve full, lived LGBTQ+ equality for all." 
Monday's Capitol events come after several historic actions this week in support of the trans+ community. Earlier this week, the Sacramento City Unified School District board held its first annual trans pride flag raising, sending a powerful message of inclusion to trans students, teachers, and the entire school community. Last week, the District also passed a strong resolution affirming the rights of trans students and encouraging classroom discussion on the importance of trans visibility. On Tuesday, the Sacramento City Council adopted a resolution declaring an annual Transgender Week of Visibility in the city. Sacramento County is considering a similar resolution on March 28.
For more information, follow @eqca, #transpeoplebelong #TransgenderDayofVisibility