Echo Theater Company presents 'That Perfect Place'
A beautiful imagining by writer/performer Brent Jennings of what his mentally challenged brother might have said, had he been able to speak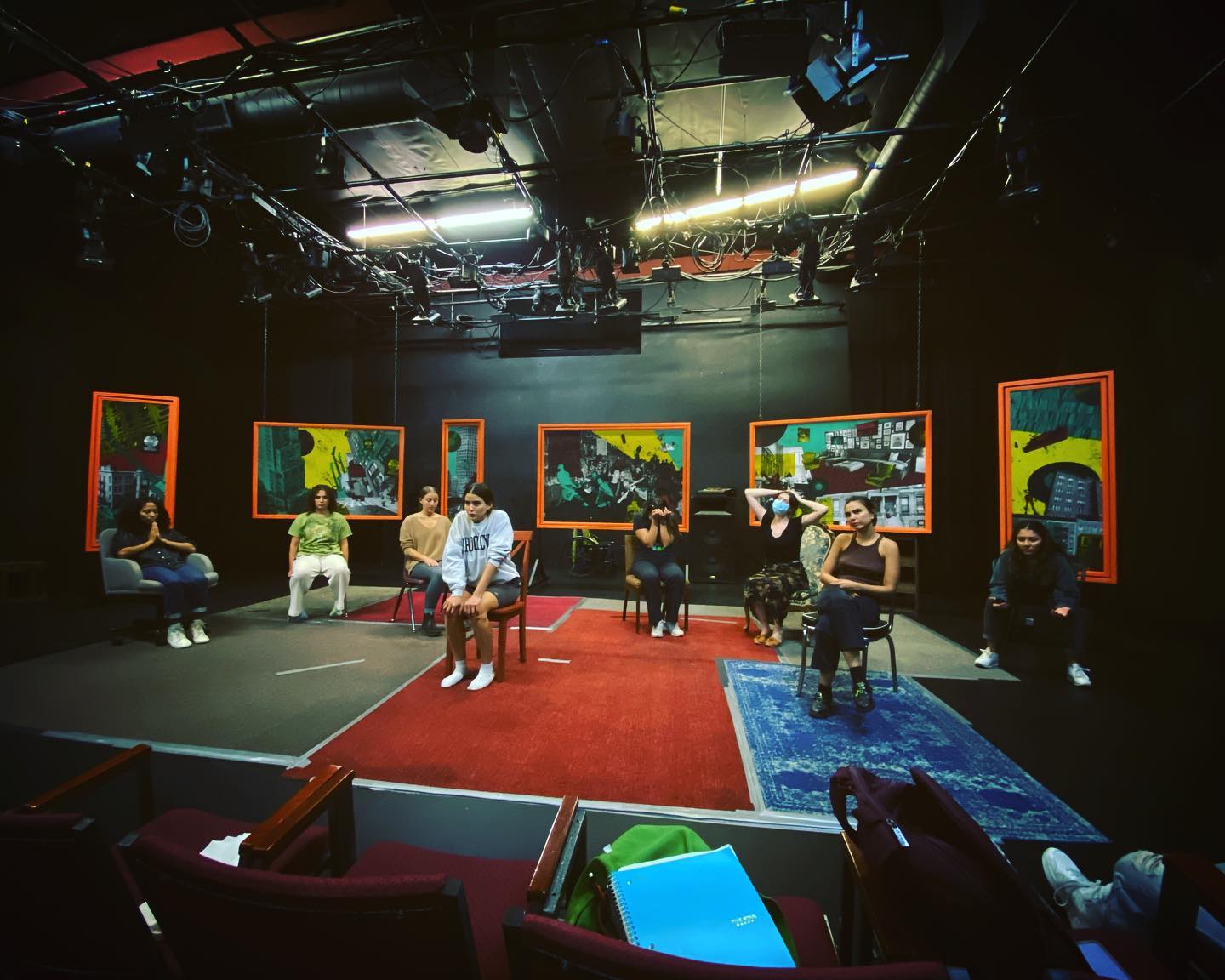 LOS ANGELES – The Echo Theater Company presents That Perfect Place, a beautiful imagining by writer/performer Brent Jennings of what his mentally challenged brother might have said, had he been able to speak.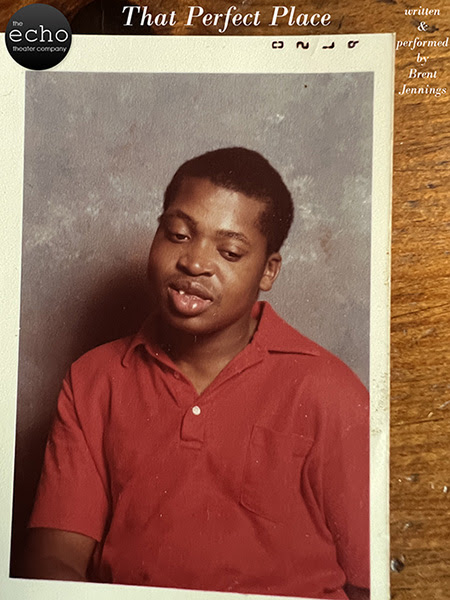 "I grew up a long, long time ago. In the '60s to be exact," says Jennings. "A time that now seems like some sort of aberration, or invasion of inspiring aliens because there's never been another time like it. A time of real and substantive change, a time of hope, a time of endless possibilities, all of our voices mattered. Encased in that reality were families struggling with the domestic or familial challenges of their households. Families like the one I grew up in. The stories presented in That Perfect Place are a representation, a musing, a meditation on the lives of the family I grew up a part of, presented by its most challenged member. A member that may have been the most soulful, wisest and compassionate one of us all. Thank you for allowing me to explore this, my passion project, with you."
Brent Jennings is a veteran stage, television and film actor based in Los Angeles with a career spanning almost 40 years. Most recently, he was seen on television in the lead role of Ernie Fontaine in the critically acclaimed television series Lodge 49, and he has appeared in the recurring role of Grandpa Willie in the hit CW drama All American for the past four seasons. Other credits include multiple episodes of All Rise; Snowfall and the new comedy How to Be A Bookie for HBO Max. Other recent credits include Insecure and Young Sheldon.
WHEN:
April 2 – April 23
• Sundays at 7:30 p.m.: April 2, April 9, April 16, April 23
WHERE:
Echo Theater Company
Atwater Village Theatre
3269 Casitas Ave
Los Angeles, CA 90039
PARKING:
FREE in the Atwater Crossing (AXT) lot one block south of the theater
TICKET PRICES:
$10
For more information visit:
www.EchoTheaterCompany.com
(310) 307-3753
Peppermint to shower LA in her brand of sweetness
Los Angeles, here is your chance to hear her & see her. 'RuPaul's Drag Race' finalist hits the stage at Mark Taper Forum May 20- June 25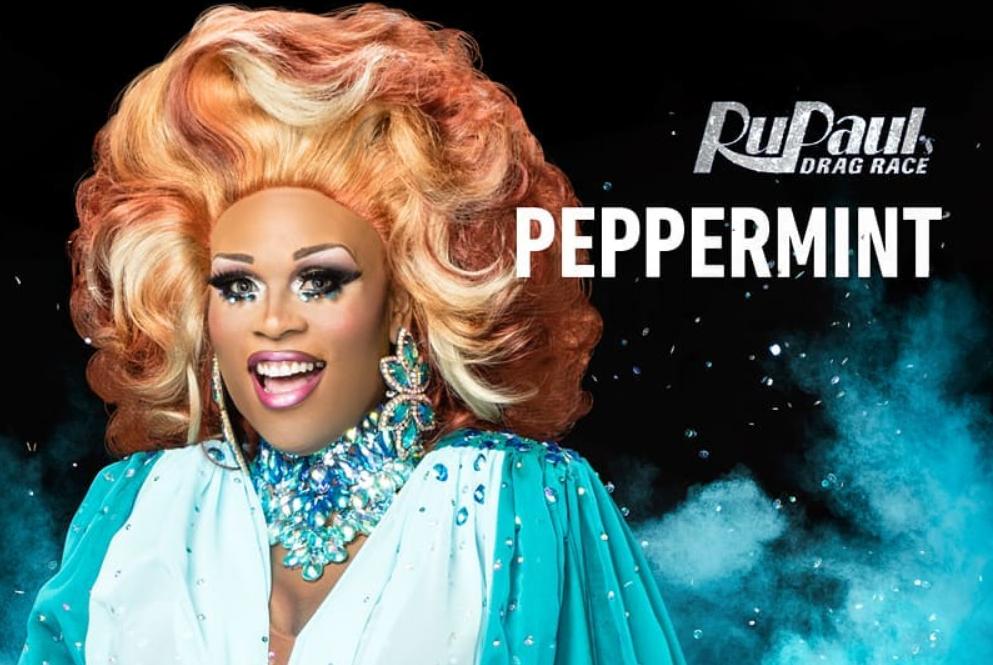 HOLLYWOOD – Two years ago, Peppermint gave us a clear picture about who she is, making a point to tell us in her song "A Girl Like Me."
"She's strong and doesn't take it from nobody."
As a finalist in the ninth season of "RuPaul's Drag Race," Peppermint came in fourth and was eliminated during the actual filming of the show. The production company had a change of heart though, and put her back in for the finale cutting her elimination from the broadcasted version.
She may have lost that competition, but she won something bigger: history. She was the first out trans person to compete on "Drag Race." A year later, RuPaul came under fire for saying that only transgender queens who had not yet had surgery, as Peppermint had not at the time, could compete.
She was not amused. She tweeted an emoji with a big zipper across its mouth in response. The next day, RuPaul recanted and reversed his policy.
"A girl like me is not always seen as equal, and sometime not one at all… And when trouble comes she's the first one to take the fall."
Recently she was trolled on social media after the horrible shooting at a Christian school. A rightwing nut craved to find and trash a real transgender person expressing compassion for the nonbinary Nashville shooter. He did not find one so instead, he created a fake tweet and attributed it to Peppermint to construct a "trans people as unrepentant killers" narrative.
The fake tweet cautioned potential trans killers to wipe their social media clean before committing heinous acts, and thereby protect Peppermint and the community. The message was callous, and a fraud.
Peppermint locked down her Twitter account to "private" (no more Twitter post screenshots to doctor for you). She posted, "People are still photoshopping fake screenshots." She then took over the narrative: "Attacking my character with words I NEVER tweeted. I'm heartbroken about the terrible shooting in TN. I believe access to guns is a major factor in gun related attacks. anti-trans comments misgendering me don't deter me from uplifting people from marginalized communities."
"A girl like me can light up any party."
The Peppermint party is coming to us, Los Angeles. Peppermint is lighting up the stage at the Mark Taper Forum where she will star in "A Transparent Musical" from May 20 thru June 25. The musical is the comedic version of the Pfefferman family story, whose patriarch is finally allowing their true selves to emerge as Maura, the transgender matriarch she always knew she was. Based on the hit Amazon Prime original TV drama show "Transparent" by Joey Soloway, "A Transparent Musical" takes the Los Angeles Jewish family in a funny and musical direction making them "Universally relatable, imperfectly human, and startlingly familiar."
Peppermint is originating the role of Davina. The part in the series was first created by Alexandra Billings. As Davina, Peppermint runs programming at the local Jewish Community Center and is the confidant of the lead character Maura. Ultimately Peppermint helps tell the story of family secrets that unearth a story of self-discovery, acceptance, and celebration.
"And girls like me are scared and angry, but we always find a way to smile…"
Not to be confined to live theatrical performances, Peppermint bursts onto the Netflix scene in the series, "Survival of the Thickest," which centers on the character of Mavis Beaumont played by Michelle Buteau, who wrote the book on which the series is based.
Black, plus-sized and newly single, Mavis unexpectedly finds herself having to rebuild her life as a struggling stylist. Peppermint portrays a social media influencer and owner of the local drag restaurant. Funny, super sassy and caring, Peppermint's character acts as the "adopted" drag mother of Mavis.
"A girl like me knows how to live her truth."
If those projects aren't enough, Peppermint lays her truth out for us in "SO-SIGH-ETY Effects," her first stand-up comedy special available now on Amazon Prime Video, Apple TV, Google Play, YouTube, Vimeo, and cable providers worldwide. In the special, she takes the audience through an all-inclusive New York journey looking at what it's like to be a single Black transgender woman in today's society. Peppermint promises laughter and tears as she recounts tales of love and heartbreak from the stage to the bathroom stall.
"The girl who strives for good but ends up so misunderstood."
Peppermint is not just here for the spotlight and the business of show however. She is the ACLU's first-ever Artist Ambassador for Trans Justice and has raised six-figure sums for prominent LGBT rights groups. She has partnered with MAC Cosmetics' "M.A.C. AIDS Fund" and is involved in the HIV Vaccine trials network. She joined "RuPaul's Drag Race" winner Sasha Velour for a college speaking tour that focused on the challenges faced by transgender and non-binary people in today's political climate. She was nominated for a 2022 GLAAD Media Award in the Outstanding Online Journalism category for her contribution to the Discovery+ "Legendary" series (an award won by the Los Angeles Blade in 2023). Previous honors include; GLAAD Media Award nomination alongside Lady Gaga & Kehlani for Outstanding Music Artist (2021), "Best Songwriter" by World of Wonder's Wowie Awards 2020, Conde Nast's "Queeroes" award (2018), Variety's prestigious "New Power of New York" list, and was named one of Out magazine's "OUT100" portfolio of the most influential LGBTQ people of the year.
At the end of "A Girl Like Me," Peppermint pleads:"I just need to be heard, to be seen, do you know what I mean? Would it hurt to try and see, if you could love a girl, love a girl like me, the girl who is fighting for her life?"
Los Angeles, here is your chance to hear her, see her, laugh with her, cry with her and love her, and let's face it.
Peppermint is the exact flavor of sweet we need right now.
**************************************************************************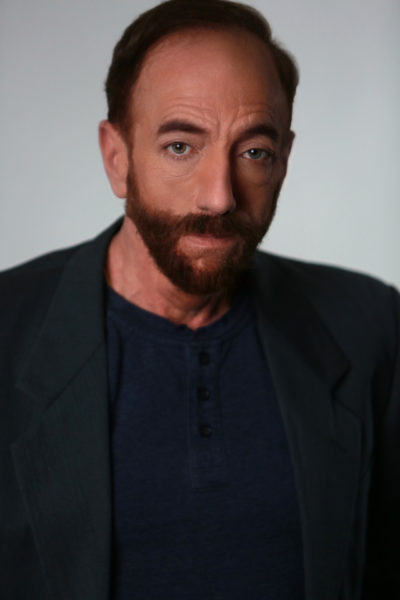 Rob Watson is the host of the popular Hollywood-based radio/podcast show RATED LGBT RADIO.
He is an established LGBTQ columnist and blogger having written for many top online publications including The Los Angeles Blade, The Washington Blade, Parents Magazine, the Huffington Post, LGBTQ Nation, Gay Star News, the New Civil Rights Movement, and more.
He served as Executive Editor for The Good Man Project, has appeared on MSNBC and been quoted in Business Week and Forbes Magazine.
He is CEO of Watson Writes, a marketing communications agency, and can be reached at [email protected] .