LGBTQ+, intersex Ghanaians in limbo as lawmakers consider harsh 'family values' bill
Soldiers earlier this month raided gay party in Accra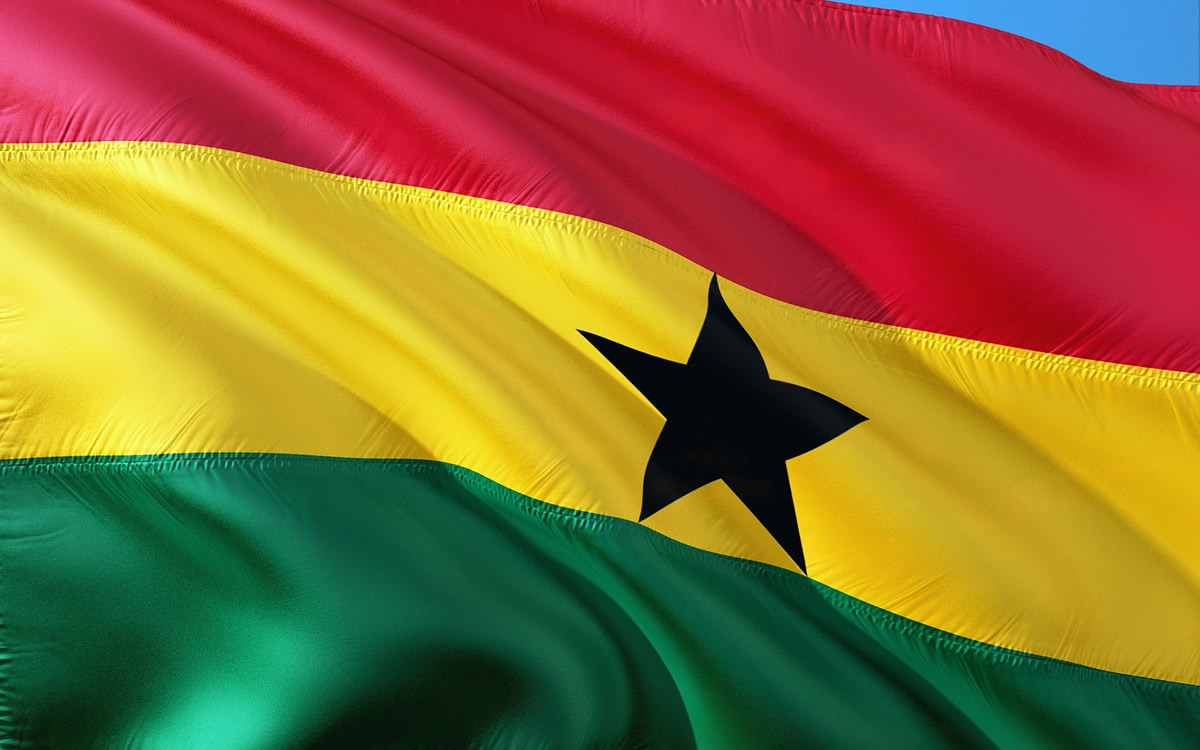 ACCRA, Ghana — Ghana's LGBTQ+ and intersex community is currently in limbo over whether the government will impose more harsh penalties upon those who identify as LGBTQ+ or intersex.
Parliamentarians in 2021 introduced the Promotion of Proper Human Sexual Rights and Ghanaian Family Values Bill that would fully criminalize LGBTQ+ and intersex people, along with advocacy groups and anyone who comes out in support of them.
The measure would criminalize cross-dressing, public affection between two people of the same sex, marriage among same-sex couples or the intent to marry someone who is the same sex. The bill would also prohibit corrective therapy or surgery for intersex people.
Any person or group seen as promoting identities or prohibited acts in the bill or campaigning in support of LGBTQ+ and intersex people would face up to 10 years in prison. Any person who does not report consensual same-sex sexual acts could also face charges.
A parliamentary committee is currently reviewing the measure, but LGBTQ+ and intersex Ghanaians continue to be victimized and assaulted under existing law that criminalizes consensual same-sex sexual relations.
Ghanaian soldiers earlier this month stormed a gay party in Accra, the Ghanaian capital, and assaulted two people who were attending it.
"Military men stormed and disrupted a birthday party of alleged gay men in James Town, Accra. According to reports, some of the partygoers were injured and bled, following the military attack on the alleged LGBTQ+ persons at the party," said Rightify Ghana, an LGBTQ+ and intersex rights group, in a statement. "We urge the authorities to investigate these incidents and hold those responsible accountable for their actions. The use of excessive force against civilians is never justifiable and only serves to create further division and mistrust.
"We stand in solidarity with the victims of these attacks and call on all Ghanaians to come together in support of peace and tolerance," added Rightify Ghana. "Discrimination and violence have no place in our society, and we must all work together to create a safe and inclusive environment for all."
Kwame Afrifa, CEO of Reflex Ghana, another LGBTQ+ and intersex rights group, said the Accra raid was not the first time such an event has happened. Afrifa said making the country's armed forces more sensitive to LGBTQ+ and intersex rights would help curtal such incidents.
"There have been a few cases I have heard of this year and in previous years such as the closing of the LGBT+ Rights Ghana safe space, the destroying of billboards belonging to LGBT+ Rights Ghana, the arrest of human rights activists which also happened somewhere last year amongst others I haven't come across," said Afrifa. "Nevertheless, sensitizing LGBT+ issues would help in abating the victimization as most people are ignorant of the laws of the land and try to abuse the rights of queer persons."
Rightify Ghana said categorizing the existence of LGBTQ+ and intersex people and labeling consensual intimacy between people of the same sex as deviant is a legacy of colonialism.
"The Promotion of Proper Human Sexual Rights and Ghanaian Family Values Bill, 2021 will continue to be a pattern of dehumanizing and silencing LGBTQ+ people, isolating them from support networks. It will also minimize, and even cover up, human rights violations," said Rightify Ghana. "We therefore, recommend that the Committee on Constitutional, Legal and Parliamentary Affairs recommend that the Parliament of Ghana reject the Promotion of Proper Human Sexual Rights and Ghanaian Family Values Bill in its entirety."
Ghana is among the dozens of countries in which consensual same-sex sexual relations remain criminalized.
The country is one of the 10 non-permanent U.N. Security Council members. A representative from Ghana on Monday during a meeting that U.S. Ambassador to the U.N. Linda Thomas-Greenfield hosted said the Security Council is not an appropriate venue to discuss LGBTQ+ and intersex rights.
Daniel Itai is the Washington Blade's Africa Correspondent.
Museveni signs Uganda's Anti-Homosexuality Act
Law calls for death penalty for 'aggravated homosexuality'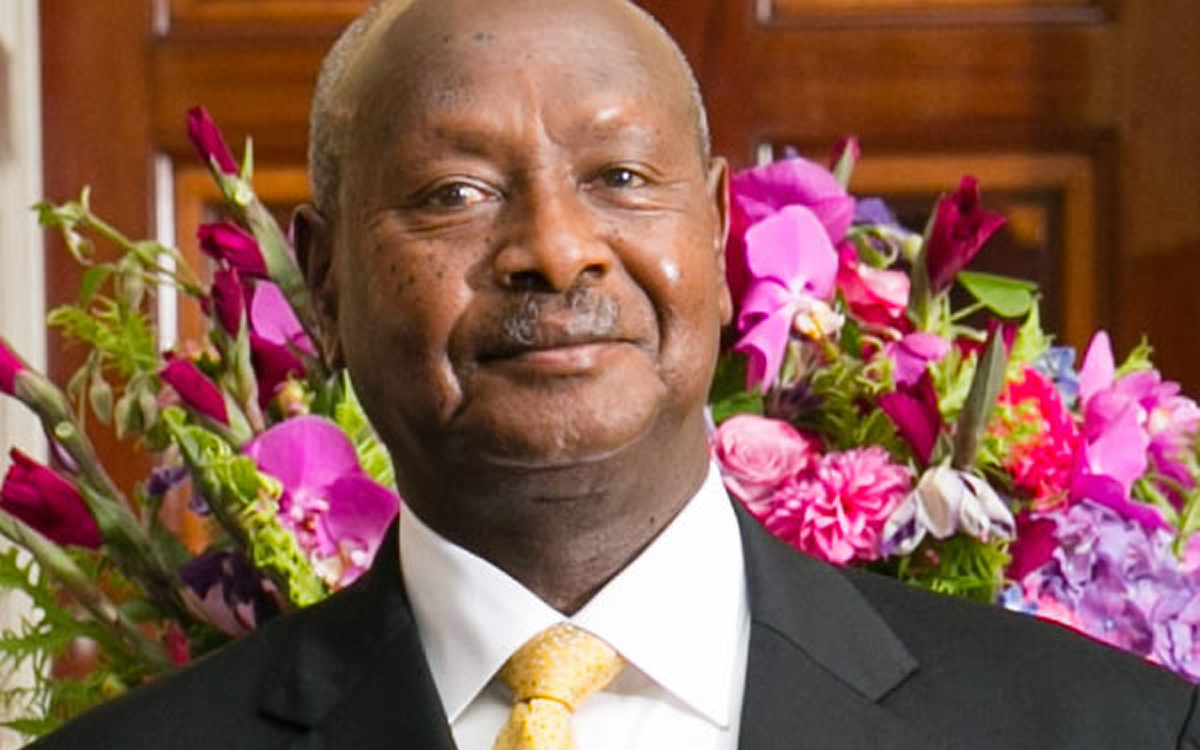 KAMPALA, Uganda — Ugandan President Yoweri Museveni on Monday signed his country's Anti-Homosexuality Act into law.
MPs in March approved the Anti-Homosexuality Act, but Museveni on April 20 sent it back to Parliament for additional consideration.
Lawmakers earlier this month once again approved the measure without provisions that would have required Ugandans to "report acts of homosexuality" and would have not criminalized LGBTQ+ people simply because of their sexual orientation or gender identity. The second version of the Anti-Homosexuality Act that MPs passed calls for the death penalty for anyone found guilty of "aggravated homosexuality."
"As the Parliament of Uganda, we have answered the cries of our people. We have legislated to protect the sanctity of family as per Article 31 of the Constitution of Uganda," said Ugandan Parliament Speaker Anita Among in a statement after Museveni signed the bill. "We have stood strong to defend our culture and aspirations of our people as per objectives 19 and 24 of national objectives and directive principles of state policy."
Jacqueline Kasha Nabagesara, a Ugandan LGBTQ+ and intersex activist, described Museveni's decision to sign the Anti-Homosexuality Act as a "dark day for human rights of LGBTQIA+ and allies."
Anti homosexuality bill signed into law by President. Dark day for human rights of LGBTQIA+ and allies.https://t.co/UD3jvVARdi

— Bombastic Kasha (@KashaJacqueline) May 29, 2023
Human Rights Campaign President Kelley Robinson in a statement condemned the law.
"This new law to restrict the rights of LGBTQ+ Ugandans is by far the most horrific display of bigotry we have seen in recent memory in Uganda, and in all of Africa," said Robinson. "The Ugandan Parliament should be ashamed of themselves for considering this draconian law that erases the internationally recognized rights of LGBTQ+ Ugandans, and President Museveni should be condemned for not using the full power of his position to stop it. We at the Human Rights Campaign stand in solidarity with human rights defenders and the LGBTQ+ community in Uganda."
The U.S. President's Emergency Plan for AIDS Relief, UNAIDS and the Global Fund to Fight AIDS, Tuberculosis and Malaria in a joint statement said they "are deeply concerned about the harmful impact of the Ugandan Anti-Homosexuality Act 2023 on the health of its citizens and its impact on the AIDS response that has been so successful up to now."
"Uganda's progress on its HIV response is now in grave jeopardy," reads the statement. "The Anti-Homosexuality Act 2023 will obstruct health education and the outreach that can help end AIDS as a public health threat. The stigma and discrimination associated with the passage of the act has already led to reduced access to prevention as well as treatment services. Trust, confidentiality and stigma-free engagement are essential for anyone seeking health care. LGBTQI+ people in Uganda increasingly fear for their safety and security, and increasing numbers of people are being discouraged from seeking vital health services for fear of attack, punishment and further marginalization."
Museveni, with the support of anti-LGBTQ+ evangelicals from the U.S., in 2014 signed a version of the Anti-Homosexuality Act that imposed a life sentence upon anyone found guilty of repeated same-sex sexual acts. The law was known as the "Kill the Gays" bill because it previously contained a death penalty provision.
The U.S. subsequently cut aid to Uganda and imposed a travel ban against officials who carried out human rights abuses. Uganda's Constitutional Court later struck down the 2014 Anti-Homosexuality Act on a technicality.
The U.S. last month postponed a meeting on the PEPFAR's work in Uganda in order to assess the potential impact the Anti-Homosexuality Act will have on it. Jessica Stern, the special U.S. envoy for the promotion of LGBTQ+ and intersex rights, and other American officials have said the Biden-Harris administration is considering "the potential impact of the Anti-Homosexuality Act on U.S. foreign assistance." 
"The United States is deeply troubled by Uganda's passage of the Anti-Homosexuality Act, a law that undermines the human rights, prosperity and welfare of all Ugandans," said Secretary of State Antony Blinken in a statement. "Uganda's failure to safeguard the human rights of LGBTQI+ persons is part of a broader degradation of human rights protections that puts Ugandan citizens at risk and damages the country's reputation as a destination for investment, development, tourism and refugees."
Blinken said the U.S. "urges the government of Uganda to refrain from implementing laws that undermine human rights."
"In the context of the serious concerns conveyed by President Biden, I am announcing today that the Department of State will develop mechanisms to support the rights of LGBTQI+ individuals in Uganda and to promote accountability for Ugandan officials and other individuals responsible for, or complicit in, abusing their human rights," added Blinken. "I have also directed the department to update our travel guidance to American citizens and to U.S. businesses as well as to consider deploying existing visa restrictions tools against Ugandan officials and other individuals for abuse of universal human rights, including the human rights of LGBTQI+ persons."
Nabagesera and Sexual Minorities Uganda Executive Director Frank Mugisha are among those who challenged the Anti-Homosexuality Act in the Ugandan Constitutional Court after Museveni signed it.