State Department releases annual human rights report
Conversion therapy, treatment of intersex people documented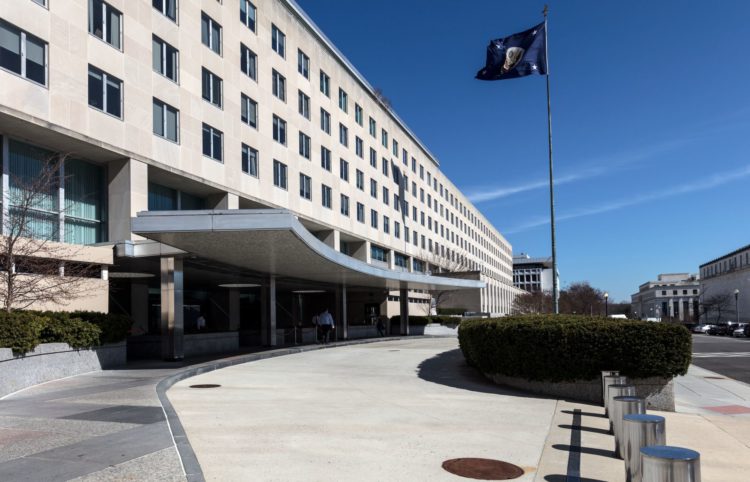 WASHINGTON — The State Department's annual human rights report that was released on Monday details the prevalence of so-called conversion therapy and the treatment of intersex people around the world.
The report notes LGBTQ+ and intersex rights groups in Kenya have "reported an increase in so-called conversion therapy and 'corrective rape' practices, including forced marriages, exorcisms, physical violence, psychological violence, or detainment." The report cites the Kenya National Commission on Human Rights that said "infants and children born with physical sex characteristics that did not align with either a typical male or female body were subjected to harmful medical practices for years in attempt to 'normalize' them."
A landmark law that extended legal protections to intersex Kenyans took effect last July.
The report notes "many reports of conversion attempts conducted or recommended by evangelical and Catholic churches" in Brazil, even though the country has banned conversion therapy. It also cites the case of Magomed Askhabov, a man from the Russian republic of Dagestan who "demanded a criminal case be opened" against a rehabilitation center in the city of Khasavyurt in which he and other residents "were physically abused and subjected to forced prayer as part of their 'treatment' for homosexuality."
"There were reports police conducted involuntary physical exams of transgender or intersex persons," notes the report. "The Association of Russian-speaking Intersex reported that medical specialists often pressured intersex persons (or their parents if they were underage) into having so-called normalization surgery without providing accurate information about the procedure or what being intersex meant."
The report notes Afghan culture "insists on compulsory heterosexuality, which forced LGBTQI+ individuals to acquiesce to life-altering decisions made by family members or society." The report also refers to LGBTQ+ and intersex activists in the Philippines who criticized former President Rodrigo Duterte after he "mockingly" endorsed conversion therapy and joked he had "cured" himself of homosexuality.
The report indicates "social, cultural and religious intolerance" in Kiribati "led to recurrent attempts to 'convert' LGBTQI+ individuals informally through family, religious, medical, educational, or other community pressures."
Hungarian law "prohibits Transgender or intersex individuals from changing their assigned sex/gender at birth on legal and identification documents and there is therefore no mechanism for legal gender recognition." The report also cites statistics from the Háttér Society, a Hungarian LGBTQ+ and intersex rights group, that indicate one out of 10 LGBTQ+ and intersex Hungarians have "gone through some form of 'conversion therapy.'"
The report notes then-British Prime Minister Boris Johnson's government in April 2022 announced plans to ban conversion therapy based on sexual orientation in England and Wales. Activists sharply criticized the exclusion of Transgender people from the proposal, and the British government later cancelled an LGBTQ+ and intersex rights conference after advocacy groups announced a boycott.
'Human rights are universal'
Congress requires the State Department to release a human rights report each year.
President Joe Biden last June signed a sweeping LGBTQ+ and intersex rights executive order. Secretary of State Antony Blinken at the beginning of this year's report notes the mandate directed the State Department to "specifically include enhanced reporting on so-called conversion 'therapy' practices, which are forced or involuntary efforts to change a person's sexual orientation, gender identity, or gender expression, as well as additional reporting on the performance of unnecessary surgeries on intersex persons."
"Human rights are universal," Blinken told reporters on Monday as he discussed the report. "They aren't defined by any one country, philosophy, or region. They apply to everyone, everywhere."
The Biden-Harris administration in 2021 released a memorandum that committed the U.S. to promoting LGBTQ+ and intersex rights abroad.
The State Department released the report hours before U.S. Ambassador to the U.N. Linda Thomas-Greenfield hosted a meeting at the United Nations that focused on the integration of LGBTQ+ and intersex rights into the U.N. Security Council's work.
Lawmakers in Uganda on Tuesday approved a bill that would further criminalize LGBTQ+ and intersex people in the country. Consensual same-sex sexual relations remain criminalized in dozens of other countries around the world.
Activists in Ukraine with whom the Washington Blade has spoken since Russia launched its war against the country in February 2022 have said LGBTQ+ and intersex people who lived in Russia-controlled areas feared Russian soldiers would target them because of their sexual orientation or gender identity. The report's release also coincides with Republican efforts to curtail LGBTQ+ rights in states across the U.S.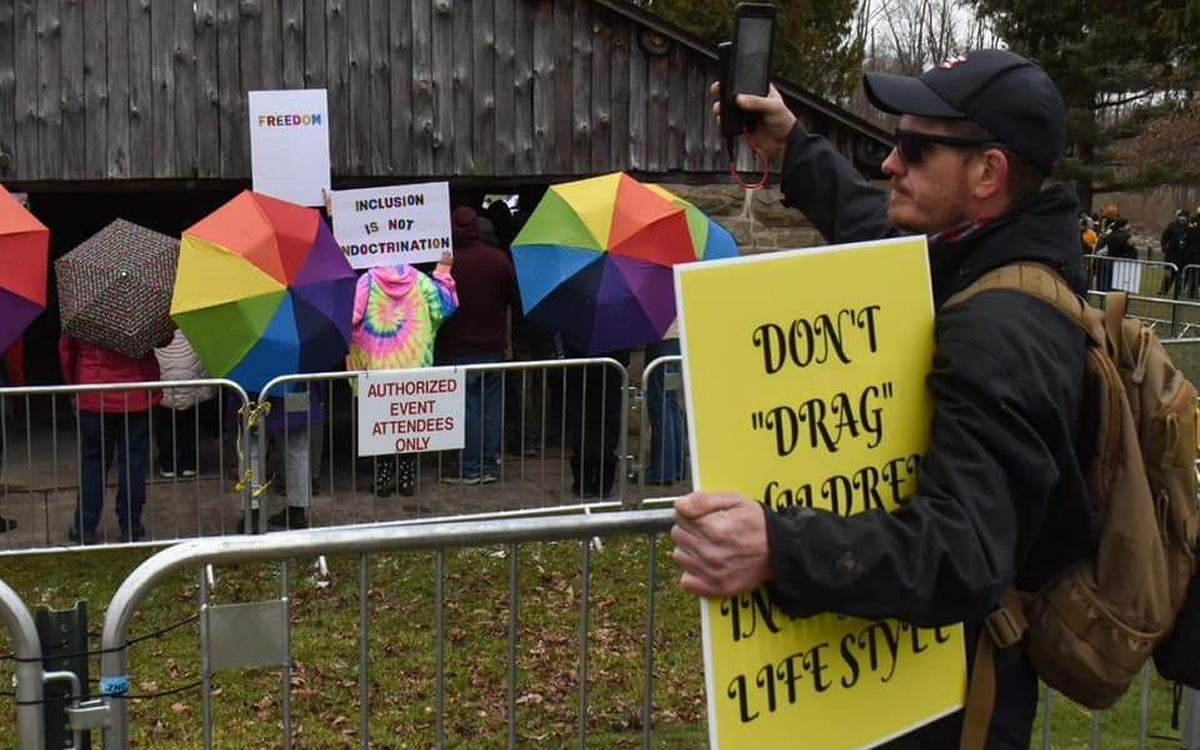 The report notes LGBTQ+ and intersex rights advances around the world in 2022.
Antigua and Barbuda, Barbados, St. Kitts and Nevis and Singapore decriminalized consensual same-sex sexual relations last year.
The report notes Chile's marriage equality law took effect on March 10, 2022, but lists violence against LGBTQ+ and intersex people as one of the "significant human rights issues" in the country. Switzerland, Slovenia and Cuba also extended marriage rights to same-sex couples in 2022.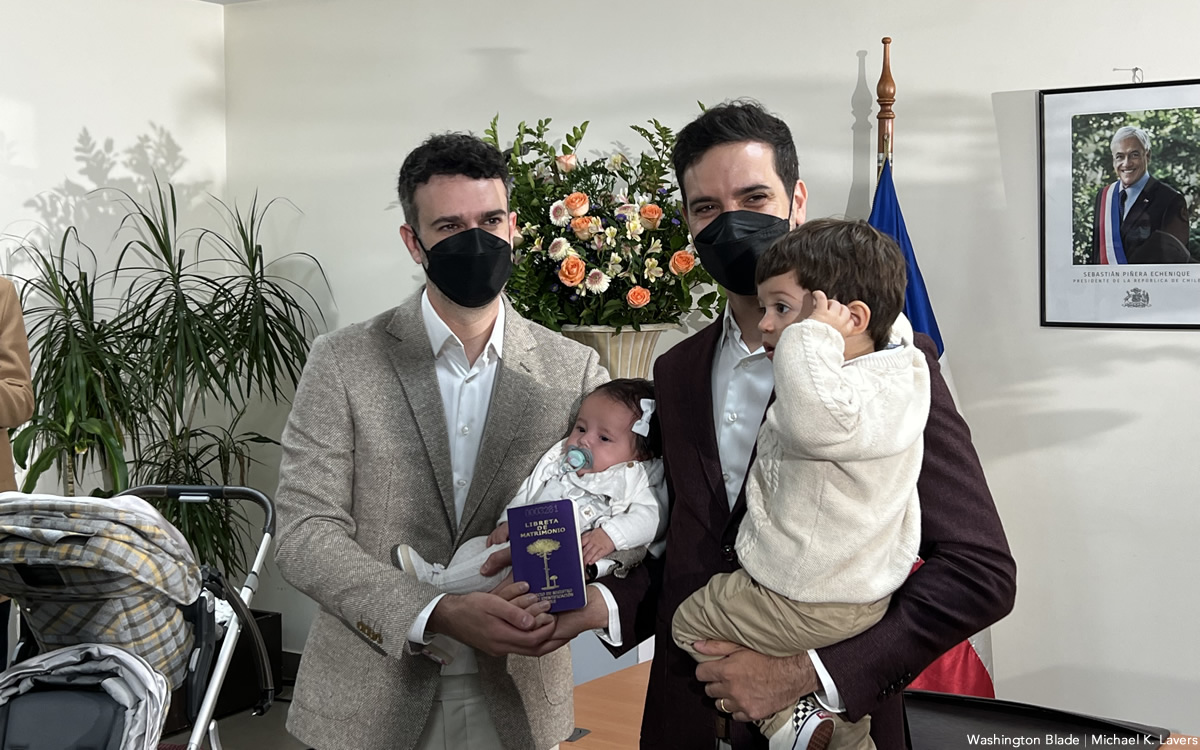 The report cites the case of Brenda Díaz, a Trans Cuban woman with HIV who is serving a 14-year prison sentence because she participated in an anti-government protest in July 2021. The report also notes several LGBTQ+ and intersex journalists — including Nelson Álvarez Mairata and Jancel Moreno — left the country because of government harassment and threats.
The Cuban government also blocked the websites of Tremenda Nota, the Blade's media partner on the island, and other independent news outlets.
The full report can be found here:
American officials postpone Uganda PEPFAR meeting
April 25 letter cites need to assess Anti-Homosexuality Act impacts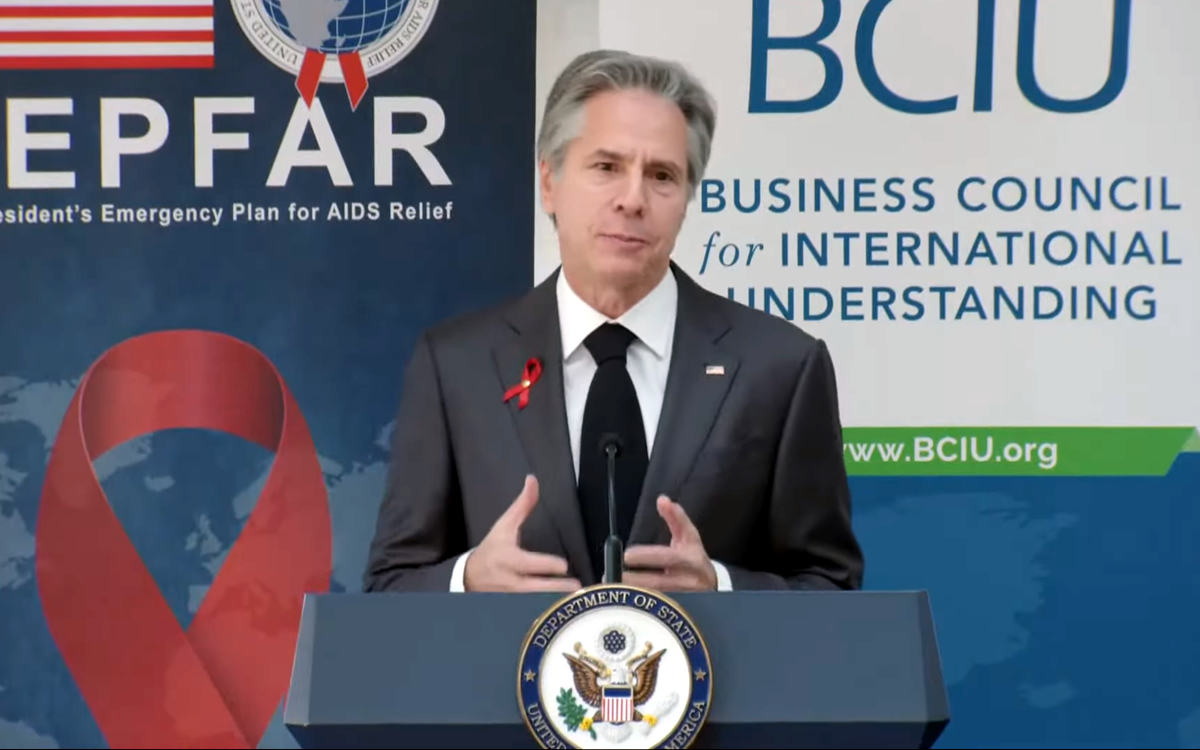 WASHINGTON — American officials have postponed a meeting on the President's Emergency Plan for AIDS Relief's work in Uganda in order to assess the potential impact the country's Anti-Homosexuality Act will have on it.
Uganda PEPFAR Country Coordinator Mary Borgman on April 25 sent a letter to the PEPFAR Uganda Country Operational Plan 2023 on behalf of Amb. John Nkengasong, the U.S. Global AIDS Coordinator and Special Representative for Health Diplomacy who oversees PEPFAR.
"I want to thank you for your diligent efforts during the past several weeks for developing the Uganda COP23 plans in a highly complex and shifting landscape," said Nkengasong in the letter.
"In light of the recent developments with the potential signing of the Anti-Homosexuality Act (AHA) and how that could impact our ability to provide services and assistance, I have made the decision to postpone the Final COP Presentation meeting previously scheduled for April 28," he wrote. "This postponement will allow us more time to collectively and effectively assess the legal and programmatic implications of the evolving legislation and broder environment in Uganda, which impacts PEPFAR-supported HIV/AIDS programs, and make relevant adjustments in order to resolve COP23 plans as appropriate."
Nkengasong stressed he is "grateful for the resilience and grace that the team has shown during this difficult time."
"With regards to current programming, we will continue to assess the needs of PEPFAR Uganda and adapt programs as required to ensure the safety of our staff and beneficiaries and help ensure access to health services remains intact," he added.
To us who have relatives and friends who are living with HIV/AIDS. This is not good news.
We all know the government of Uganda can not take care of all the individuals living with HIV/AIDS.
We can change this now before it's too late. #SayNoToAHB23 pic.twitter.com/m3oru08vwh

— Steven Kabuye (@SteveKabuye5) April 30, 2023
Ugandan MPs in March passed the Anti-Homosexuality Act.
The bill, among other things, would impose the death penalty upon anyone convicted of "aggrevated homosexuality."
Treatment Action Group Government Relations and Policy Associate Kendall Martinez-Wright last week during a protest outside the Ugandan embassy in D.C. noted the Anti-Homosexuality Act "will hamper the already struggling efforts in terms of eradicating HIV." Other activists who spoke noted Family Watch International, an Arizona-based group the Southern Poverty Law Center has designated as a hate group, have cultivated strong ties with Ugandan lawmakers who put forth the bill.
White House Press Secretary Karine Jean-Pierre and Victor Madrigal-Borloz, the independent U.N. expert on LGBTQ+ and intersex issues, are among those who have sharply criticized the Anti-Homosexuality Act. Jessica Stern, the special U.S. envoy for the promotion of LGBTQ+ and intersex rights abroad, last month during a panel with four Ugandan activists the Center for Strategic and International Studies hosted said the Biden-Harris administration is "investing the potential impact of the Anti-Homosexuality Act on U.S. foreign assistance."
U.S. Sen. Ron Wyden (D-Ore.), who chairs the Senate Finance Committee, in a letter he sent to U.S. Trade Representative Katherine Tai and Secretary of State Antony Blinken on April 25 asked them to reconsider Uganda's participation in the African Growth and Opportunity Act if the Anti-Homosexuality Act becomes law.
"As you know, Uganda is a beneficiary of AGOA, which was signed into law in 2000. AGOA provides duty-free treatment to imports originating from beneficiary African countries. However, beneficiaries of AGOA must meet certain eligibility criteria, one of which is to not engage in 'gross violations of internationally recognized human rights.'" wrote Wyden. "Relevant to this criterion, jurisprudence in international human rights law clearly supports respect for an individual's sexual orientation and gender identity as integral to fundamental human rights."
"For this reason, I strongly urge you to communicate immediately to the Ugandan government, and President Yoweri Museveni directly, that Uganda's beneficiary status under AGOA will be revoked should he sign the legislation and allow it to be enacted," added the Oregon Democrat. "President Museveni was an early and active proponent of AGOA and knows first-hand the significance of the legislation and the seriousness that Congress employed in shaping it. The significance of Uganda losing its AGOA beneficiary status will not be lost on President Museveni and other leaders in sub-Saharan Africa."
The Washington Blade has reached out to the State Department for comment on Wyden's letter.
Museveni, meanwhile, on April 20 sent the Anti-Homosexuality Act back to Parliament for additional consideration before he signs it.