Families with trans kids sue Florida over trans youth healthcare ban
"This policy came through a political process with a predetermined conclusion in direct contrast to evidence & science"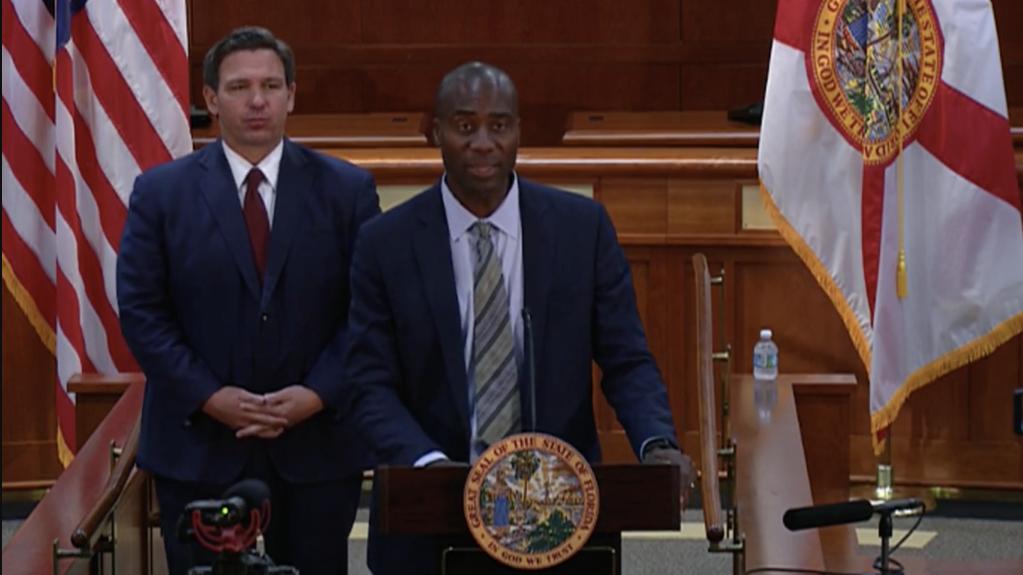 TALLAHASSEE – A lawsuit on behalf of four families with transgender children was filed Thursday in U.S. District Court for the Northern District of Florida, challenging the state's Boards of Medicine and Osteopathic Medicine's ban on gender affirming healthcare for minors.
The legal groups representing the four families, GLBTQ Legal Advocates & Defenders (GLAD), the National Center for Lesbian Rights (NCLR), the Human Rights Campaign and the Southern Legal Counsel, Inc. (SLC) noted in the suit that the bans contradict guidelines established through years of clinical research and recommended by every major medical association including the American Academy of Pediatrics, the American Medical Association, and the American Academy of Child and Adolescent Psychiatry.
The lawsuit also spells out that the policies unlawfully strips parents of the right to make informed decisions about their children's medical treatment and violates the equal protection rights of transgender youth by denying them medically necessary, doctor-recommended healthcare to treat their gender dysphoria.
The enactment of Florida's transgender healthcare ban, which went into effect on March 16, 2023, has faced considerable scrutiny as a politically-motivated process instigated at the urging of the governor and ignoring established medical and scientific consensus on medical care for transgender youth.
Statewide LGBTQ Equality rights advocacy group Equality Florida has decried the ban saying it was little more than a cultural war maneuver by Republican Governor Ron DeSantis who is widely expected to announce a run for the presidency in 2024.
In the summer of 2022, Florida Surgeon General Joseph Ladapo and the Department of Health asked the state Boards of Medicine and Osteopathic Medicine to adopt a categorical ban on all treatment of gender dysphoria for people under eighteen years of age.
In February and March of 2023, respectively, the Boards adopted formal rules prohibiting all access to safe, effective medical treatments for transgender youth who have received a gender dysphoria diagnosis but who have not yet begun puberty delaying medication or hormone treatments. Surgeon General Ladapo and all members of the Florida Boards of Medicine and Osteopathic Medicine are defendants in the families' suit challenging the ban.
"This policy came about through a political process with a predetermined conclusion, and it stands in direct contrast to the overwhelming weight of the evidence and science," said Simone Chriss, Director of Transgender Rights Initiative, Southern Legal Counsel. "There is an unbelievable degree of hypocrisy when a state that holds itself out as being deeply concerned with protecting 'parents' rights' strips parents of their right to ensure their children receive appropriate medical care. I have worked with families and their healthcare providers in Florida for many years. They work tirelessly every day to ensure the best health outcomes for their kids and patients, and they are worried sick about the devastating impacts that this ban will have."
"The Florida Boards of Medicine chose to ignore the evidence and science in front of them and instead put families in the unthinkable position of not being able to provide essential healthcare for their kids," said Jennifer Levi, Senior Director of Transgender and Queer Rights, GLBTQ Legal Advocates & Defenders.
"Parents, not the government, should make healthcare decisions for their children," said Shannon Minter, Legal Director of the National Center for Lesbian Rights. "This policy crosses a dangerous line and should concern anyone who cares about family privacy or the ability of doctors to do their jobs without undue government interference."
"It's alarming to see such a concerted, top-down effort to target a small and vulnerable population," said Sarah Warbelow, Human Rights Campaign Legal Director. "The Florida Surgeon General, Department of Health and Boards of Medicine should be focused on the real and serious public health issues Florida faces, not on putting transgender kids and their families in harm's way."
In a press statement by the legal teams representing them, the four families also weighed in:
"Like most parents, my husband and I want nothing more than for our daughter to be healthy, happy, and safe," said Jane Doe speaking about her 11-year-old daughter, Susan. "Being able to consult with our team of doctors to understand what our daughter is experiencing and make the best, most informed decisions about her care has been critically important for our family. She is a happy, confident child, but this ban takes away our right to provide her with the next step in her recommended treatment when she reaches puberty. The military doctors we work with understand the importance of providing that evidence-based, individualized care. We're proud to serve our country, but we are being treated differently than other military families because of a decision by politicians in the state where we are stationed. We have no choice but to fight this ban to protect our daughter's physical and mental health."
"This ban puts me and other Florida parents in the nightmare position of not being able to help our child when they need us most," said Brenda Boe, who is challenging the ban on behalf of herself and her fourteen-year-old son, Bennett Boe. "My son has a right to receive appropriate, evidence-based medical care. He was finally getting to a place where he felt hopeful, where being prescribed testosterone was on the horizon and he could see a future for himself in his own body. That has been ripped away by this cruel and discriminatory rule."
"Working with our healthcare team to understand what my daughter is experiencing and learning there are established, effective treatments that are already helping her to thrive has been an incredible relief," said Fiona Foe, who is challenging the ban on behalf of herself and her ten-year-old daughter, Freya Foe. "I know everyone may not understand what it means to have a transgender child, but taking away our opportunity to help our daughter live a healthy and happy life is cruel and unfair."
"Our daughter has been saying she is a girl since she was three – it hasn't gone away," said Carla Coe, a plaintiff in the lawsuit along with her nine-year-old daughter, Christina Coe. "Since she started being able to live as a girl she has been so much happier and better adjusted. Having the resources and support to make the best decisions for her wellbeing has been so important for our family. I'm scared this ban will take away the essential medical care she may need when she gets older. We just want to do what's right for our kid."
Read the lawsuit filing:
Southern Utah Drag Stars file lawsuit over drag show permit denial
Plaintiffs argue City of St. George unlawfully discriminated against them in violation of their rights under the U.S. & Utah constitutions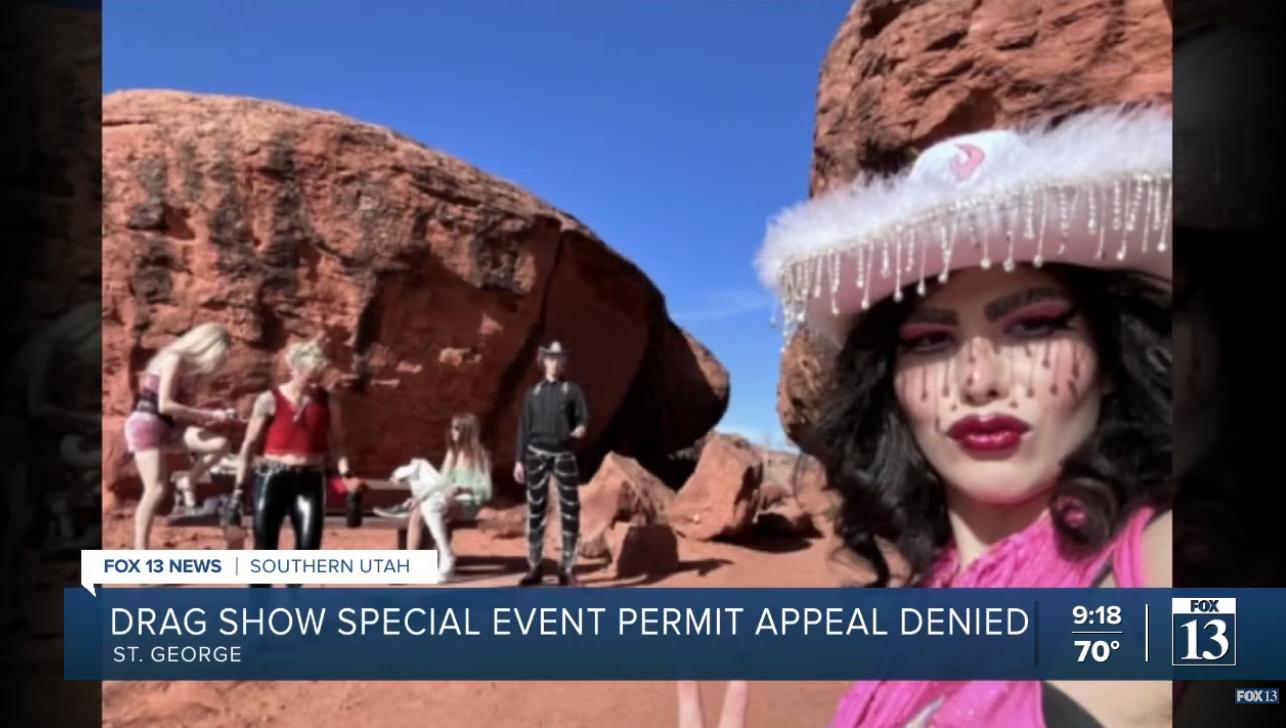 ST. GEORGE, Utah — Today, the Southern Utah Drag Stars (Drag Stars) filed a lawsuit against the city of St. George, Utah, which denied the organization a special events permit for a family-friendly drag show.
The city's refusal to grant a permit is part of a years-long effort to target drag performances and LGBTQ+ pride events in violation of the First and 14th Amendments, as well as the Utah Constitution. Legal counsel intends to seek a preliminary injunction to allow Drag Stars to host its family-friendly drag show in June.
On March 3, Mitski Avalōx applied for a City of St. George special events permit to host a family-friendly drag event, Allies & Community Drag Show Festival, at J.C. Snow Park. A few weeks later, the city denied her application, alleging that she violated its advertising ordinance, an obscure local rule which prohibits advertising for special events until the city grants a permit.
The advertising ordinance was not routinely enforced, in part because it is unworkable – permits are typically not issued until the day of or the day before events, making advertising an event practically impossible.
Drag Stars appealed the city's permit denial and at the hearing at least one city council member acknowledged that the advertising ban is not enforceable, but the city nonetheless denied Drag Stars' appeal
To make matters worse, while Avalōx's application was pending, St. George decided to suspend considering any new special event permits for six months, denying Drag Stars the opportunity to submit a new permit application after the initial rejection.
The city later exempted "city sponsored" events from the six month ban on new permit applications, creating a scheme whereby city officials selectively grant permits to favored events while denying all others. St. George's special events policies discriminate against drag performances and are so opaque that no one can know what is allowed and what is not.
"Requiring drag performers to meet unreasonable standards to receive a permit, or denying them these permits without legitimate justification, is censorship," said Valentina De Fex, Senior Staff Attorney with the ACLU of Utah. "Our lawsuit challenges the attempt by elected officials, who must uphold the rights guaranteed in the U.S. Constitution and Utah State Constitution, to push subjective viewpoints of what they deem appropriate." Regarding the impact of this case, De Fex stated, "With this filing we continue our commitment to stop efforts to discriminate against and silence LGBTQ+ and gender-diverse individuals in Utah."
"Drag is dance, fashion, and music — it is also deeply rooted in political speech — all protected by the First Amendment," said Emerson Sykes, Senior Staff Attorney with the ACLU Speech, Privacy, and Technology Project. "This is the latest offense in a larger pattern of attacks discriminating against gender-diverse and LGBTQ+ people and their rights in Utah and throughout the country."
Just last year, lawmakers in six states proposed bills to ban drag. Under some of these bills, a business would be considered a "sexually oriented enterprise" – and therefore be subject to strict zoning requirements and fees – just for letting female comedians wear pants or male magicians grow their hair out. Drag performers and host venues across the country have had no choice but to move to higher security or cancel performances altogether.
Governmental attempts to restrict drag performances claim to protect children from so-called obscene material. However, drag is not obscene, and restricting access to a supportive community only causes more harm to trans and LGBTQ+ youth, who are already at a higher risk of depression and suicide.
"The city of St. George is violating the First Amendment rights of Drag Stars and discriminating against them through a façade of permits and ordinances that have never been applied in this manner with any other group or organization," said Jeremy Creelan, Partner at Jenner & Block. "LGBTQ+ performers are entitled to protections under the First and Fourteenth Amendments, and we are asking the court to protect these fundamental rights and put a stop to this deeply troubling attack on free expression."
Related: