House Republicans pass anti-LGBTQ Parents Bill of Rights Act
The White House issued a statement Monday: "[…] the bill does not actually help parents support their children at school"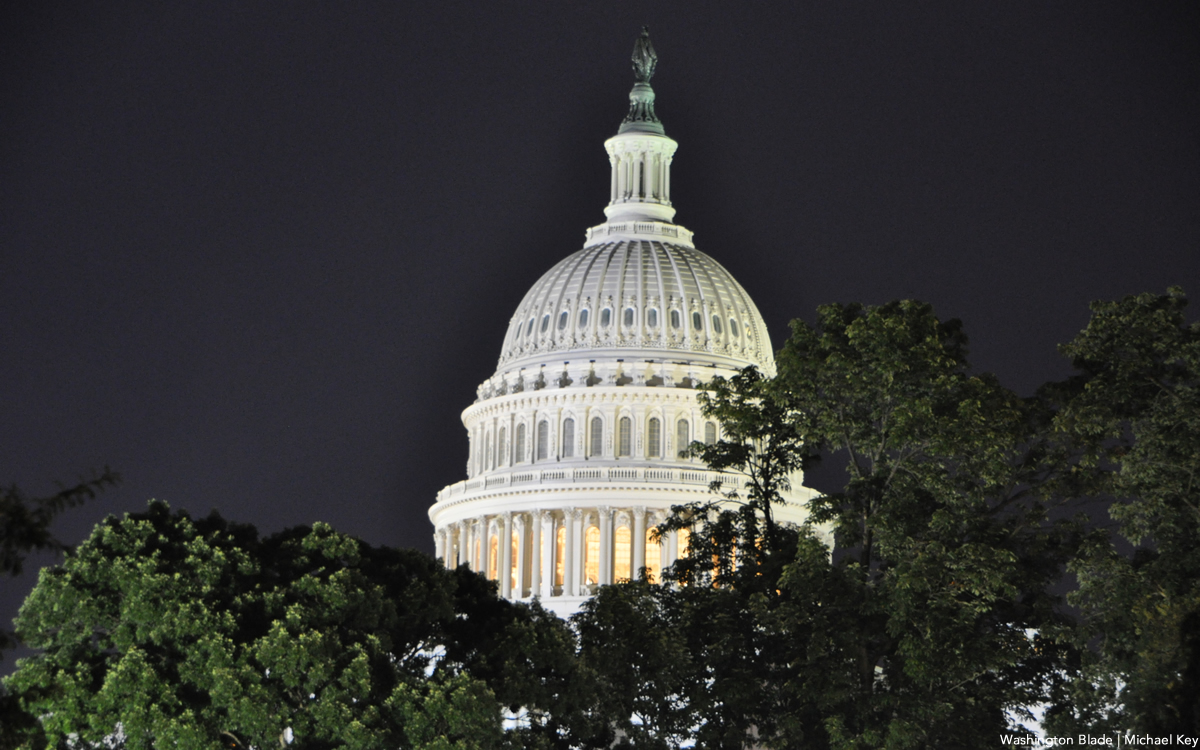 WASHINGTON – U.S. House Republicans on Friday passed the Parents Bill of Rights Act (H.R. 5), a proposal that would require public schools to share educational materials with parents and also contains provisions that would trigger the outing of LGBTQ students without their consent.
Critics say the legislation's professed purpose, to equip parents with the information necessary for them to better engage with their children's educators, is a pretext for its ultimate goals: for schools to censor out content addressing race, or materials containing LGBTQI+ characters or themes, while also discouraging LGBTQ students from being out at school.
The U.S. House Equality Caucus noted the likelihood of that outcome in a statement Friday denouncing the bill, which the group's chair, Rep. Mark Pocan (D-Wis.), called "dangerous" — pointing to its requirement for "schools to forcibly out transgender students, even if it puts those youth in harm's way."
"All children deserve access to a safe and affirming school environment," Pocan said in the statement. "Transgender youth have enough challenges already due to harassment, bullying, and anti-transgender state laws," he said, adding, "My colleagues who voted for this bill should be ashamed."
House members voted 213-208 for passage of the Parents Bill of Rights Act, with Republican U.S. Reps. Andy Biggs (Ariz.), Ken Buck (Colo.), Matt Gaetz (Fla.), Mike Lawler (N.Y.), and Matt Rosendale (Mont.) voting against the legislation with every Democratic member. The bill was first introduced by GOP Rep. Julia Letlow (La.)
With Democrats' control of the U.S. Senate, movement on the bill will almost certainly be stopped once it reaches the upper chamber, but it may nevertheless still have a harmful impact on the country's LGBTQ youth.
For example, the National Institutes of Health published a peer reviewed study last year that found a link between anti-trans legislation and "suicide and depression-related Internet searches" using a dataset comprising 40 bills that were introduced and reached committee, of which three were passed and signed into law.
The Caucus's statement noted H.R. 5 contains "two provisions that would require schools that take steps to respect a student's gender identity to forcibly out those transgender youth to their parents" along with another that would allow parents to access their children's answers to survey questions, answers that might include information about a student's sexual orientation or gender identity.
The risk that their parents will be able to see their answers will incentivize many students to lie about these and other questions, which the Caucus said will undermine the federal government's ability to collect important demographic, statistical, and survey data on America's LGBTQ youth.
Exacerbating that problem is another provision in the legislation, which requires parents to "opt-in" if their children would be asked to share their sexual orientation or gender identity.
America's largest LGBTQ advocacy organization, the Human Rights Campaign, also issued a statement Friday condemning H.R. 5.
"The bill — which picks and chooses which families have rights and which don't — has occupied the chamber's time while extremist House leaders continue neglecting the very real and urgent problems facing our schools, such as gun violence, teacher shortages and educational inequality," the group said in its statement.
HRC also noted the legislation's potential to trigger forcible outing of LGBTQ youth "would endanger students instead of fulfilling school officials' obligation to make judgments on a case-by-case basis in the best interests of the students under their supervision."
The organization said it expects House Republicans to move "in coming weeks" on H.R. 734, "a bill to ban participation by transgender youth in school sports," and drew parallels between the Parents Bill of Rights Act and the "curriculum censorship seen in harmful, unnecessary bills passed in state legislatures recently."
U.S. Rep. Melanie Stanbury (D-N.M.), a member of the Equality Caucus, echoed that message in her statement Friday, writing that H.R. 5 was "Modeled after bills passed at the state level, which have censored the teaching of American history, allowed book bans, and violated the safety and privacy of transgender and LGBTQ+ students."
The White House issued a Statement of Administration Policy on Monday addressing the bill, writing "The Administration does not support H.R. 5 in its current form because the bill does not actually help parents support their children at school" and "Moreover, instead of making LGBTQI+ students feel included in their school community, it puts them at higher risk."
Congress hashes it out over cannabis regulatory reform
The Washington Blade is a sponsor of the National Cannabis Festival, the organizer behind Thursday's Congressional Forum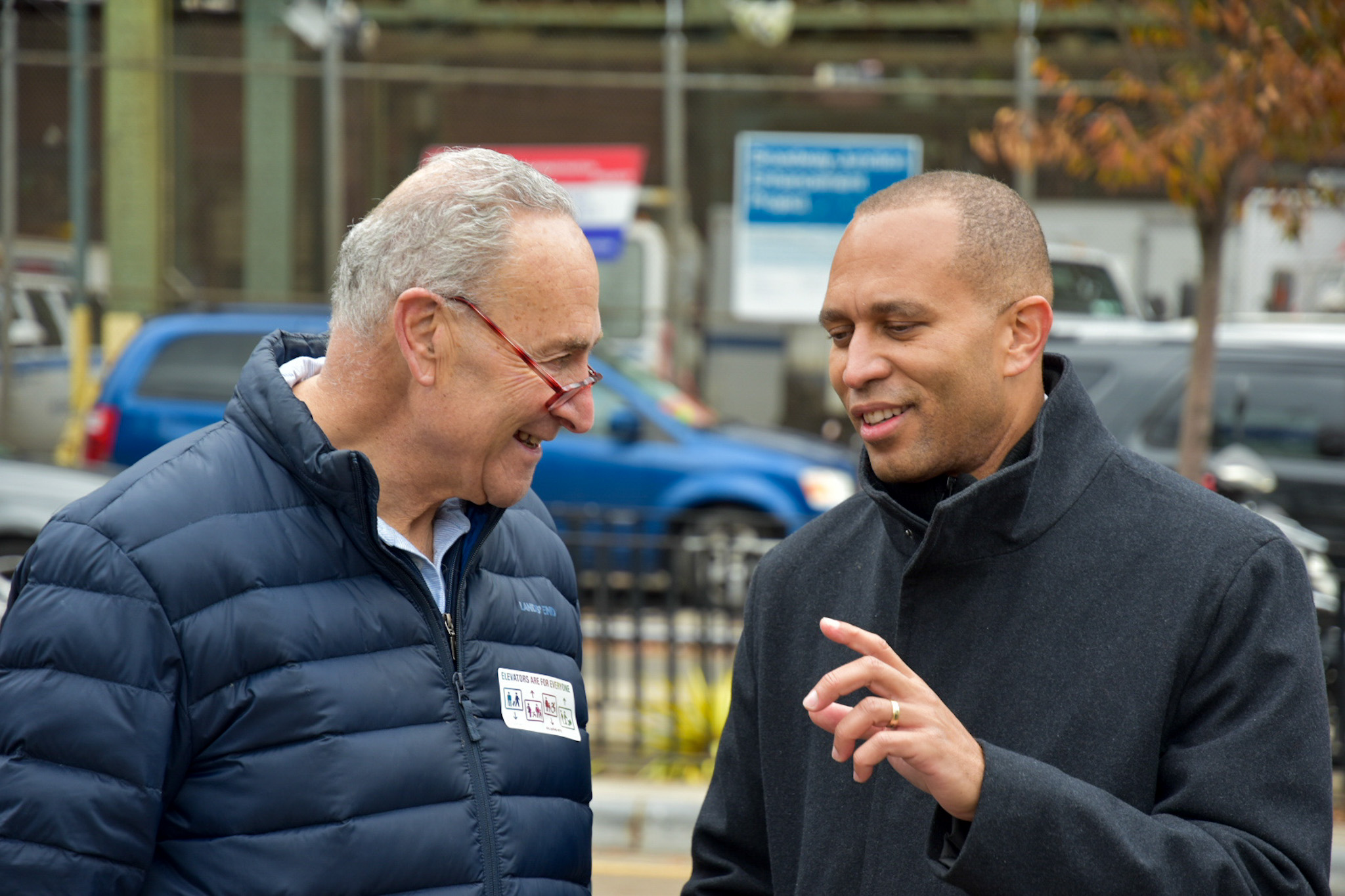 WASHINGTON – Members of Congress from both parties outlined paths to successful marijuana regulatory reform during Thursday's National Cannabis Policy Summit Congressional Forum in the Congressional Auditorium of the U.S. Capitol Visitors Center.
Sen. Chuck Schumer (N.Y.), the Senate's top Democrat, earned a round of applause after proclaiming himself "proud to be the first Majority Leader ever to say it is time to end the federal prohibition on cannabis."
"Until federal cannabis reform is the law of the land, I believe in my bones that we will get there one day soon," Schumer said.
He and the other members present were hopeful that these goals are within reach for this Congress.
U.S. Sen. Jeff Merkley (D-Ore.) told the audience he was hopeful about passage of the Safe Banking Act, which would prohibit federal banking regulators from punishing financial institutions that provide services to legitimate cannabis related businesses.
Merkley noted the bill was supported by nearly all of the Senate Democratic caucus and nine Republicans when it was last introduced in 2021. "I think there's a real path to getting it done," he said.
As more states have begun to pass legislation legalizing cannabis for medicinal use, in tandem with the dramatic shift toward a more favorable public opinion of cannabis use, legislators have learned they will not suffer political consequences for backing these proposals, Merkley said.
"No senator has seen this [political position] be a negative" electorally, he said. "It's been a positive in race after race."
Republican U.S. Rep. David Joyce (Ohio), a co-chair of the Congressional Cannabis Caucus, recounted how attitudes about cannabis among federal lawmakers have evolved quickly in the past few years.
In 2015, Joyce said he got blowback from then-Republican House Speaker John Boehner for his support of the Veterans Equal Access Act, a measure that would have allowed the Department of Veterans Affairs to facilitate patients' access to cannabis in accordance with the corresponding state laws governing its use.
"And look at him now," Joyce said of Boehner, who just four years later had become a lobbyist for the cannabis industry.
Joyce was joined on stage by Democratic U.S. Sen John Hickenlooper (Colo.), a member of the Senate's Commerce, Science & Transportation Committee and chair of the Senate's Health, Education, Labor, and Pensions (HELP) Committee, both among the most powerful in Congress.
The two lawmakers detailed their support for the Preparing Regulators Effectively for a Post-Prohibition Adult-Use Regulated Environment (PREPARE) Act, which was introduced last week by Joyce and Democratic House Minority Leader Rep. Hakeem Jeffries of New York.
The legislation would direct U.S. Attorney General Merrick Garland to create and manage a commission responsible for issuing recommendations on a regulatory framework for cannabis modeled after that which is in place for alcohol.
Joyce took a swipe at President Joe Biden, characterizing his support for cannabis regulatory reform as tepid and suggesting the president's stance on the issues might be a factor of age.
The congressman added that the PREPARE Act would benefit the administration by getting "all the agencies to the table to hash out" matters like "what their agreements will be," and "what their redlines are."
Otherwise, "the government would have no idea how to deal with" legalization, Joyce said.
As with alcohol, Hickenlooper said it will be important to ensure the federal government is "not trying to market marijuana to get more revenue from taxes," though both he and Joyce touted the potential for windfall tax revenues that could be reinvested for the benefit of communities across the country.
"I think the more and more states that legalize marijuana, that see people working in the industry, see how it's contributing to the economy…that changes public opinion, which makes it easier for us as lawmakers," said U.S. Sen. Jackie Rosen.
"So, I think as more and more states legalize cannabis we will have the opportunity to have these conversations in a different way to move the ball forward," said the congresswoman, who is a member of the Senate's Commerce and Small Business & Entrepreneurship Committees.
Rosen and Merkley (D-Ore.) discussed the inequities perpetuated on the American public by the federal cannabis regulatory regime.
Merkley thanked Biden for "stepping forward" to pardon inmates who were incarcerated for federal cannabis crimes, while Rosen discussed the importance of facilitating safe access to banking services for legitimate cannabis businesses, noting the Small Business Committee's work connecting minority owned firms to key support services. "It matters," she said. "It's about equity and inclusion."
Remarks delivered by U.S. Rep. Barbara Lee (D-Calif.) via a prerecorded video touched on similar themes. The federal government's goal, she said, must be "not only end the War on Drugs but also invest in the communities affected by it."
"Federal cannabis prohibition has disproportionately impacted people of color," Lee said, noting the data indicating that while Black and white Americans use marijuana at roughly the same rates, Black people are four times more likely to be arrested for possession.
"There are so many barriers preventing people of color from opening their own businesses," Lee said. "We need to fully de-schedule cannabis, reinvest in communities of color, and ensure small and minority-owned businesses have the opportunity to participate in this market."
The Washington Blade is a sponsor of the National Cannabis Festival, the organizer behind Thursday's Congressional Forum. Tickets are still available for the Festival, which will feature an all-day concert along with "exhibitors, education pavilions, munchies zone, sponsored lounges and more."