Putting kibosh on spirited sashays: Drag law takes effect April 1
Anyone found in violation can be slapped with a Class A misdemeanor charge, face a $2,500 fine and/or up to a year behind bars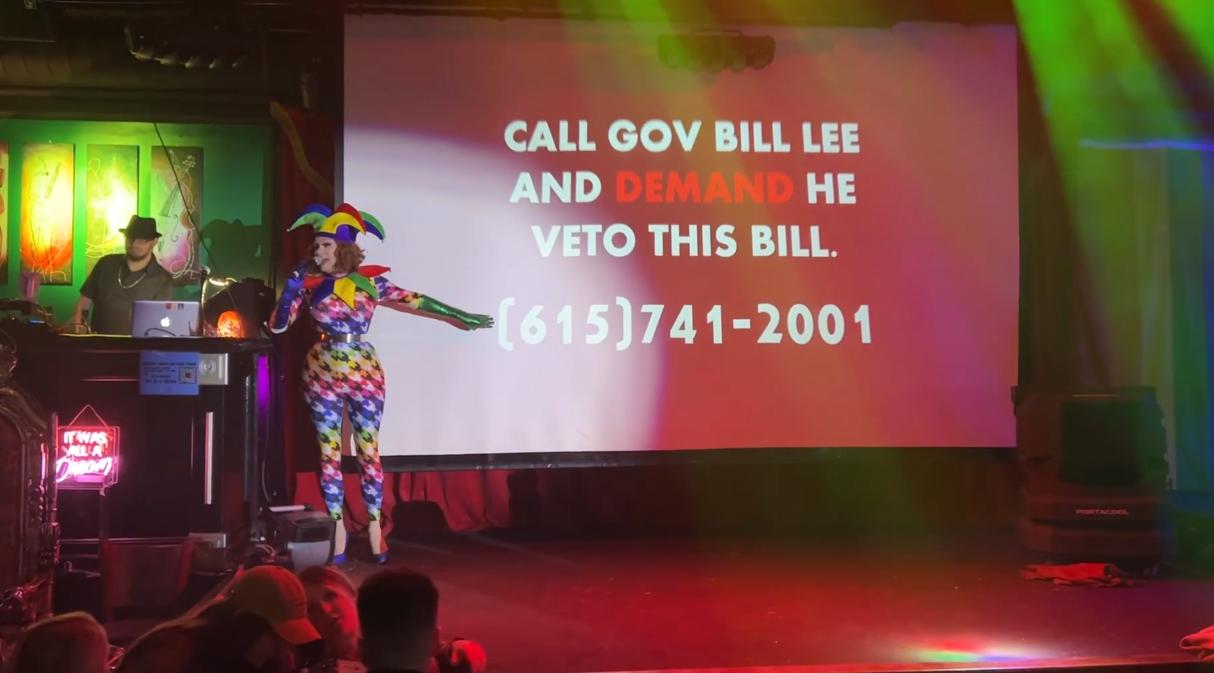 MEMPHIS – For the Tennessee legislators who laid down the law on drag queens earlier this month, March came in like a lion—a Smoky Mountain-dwelling, cis male lion who loves the ladies, shields his cubs from the scourge of adult cabaret performers, and—month of June be damned—never spells "pride" with anything other than a lower case "p."
If that bit of GOP Multiverse Mascot Fantasia reads as an inappropriately light prelude to ruminating about the shameful rollback of human rights in Tennessee, keep in mind that the state's drag community was responding to hateful legislation with defiant sass and sober purpose long before recent events put them in the national spotlight's foundation-melting glare.
"I've made it the butt of many jokes," says Memphis, TN-based drag queen Bella DuBalle, of the state's brazen assault on her profession. "Y'all having fun on this Rainbow Sunday?," DuBalle greets audiences as of late, noting, "It's just like gay church—except you don't have to worry about your kids getting groped here!" Elsewhere in the act, a time-tested joke about cashing in her dollar bill tips at the bank has a teller asking, "Honey, are you a stripper?" The standard retort, "No, I'm like a really glamorous panhandler" now plays as, "Well according to Tennessee Republicans, I am!"
As show director and host of Atomic Rose (a nightclub/grill in the historic Beale Street District), full-time professional drag queen DuBalle has been speaking about the legislation "for months—and in every single show, [unaware] people would gasp… I say, with similar legislation being proposed in 18 other states, look and make sure yours isn't one of them."
On December 7, 2022, just a few weeks after news of what was quickly dubbed the "anti-drag" legislation broke, DuBalle posted the first of many "call to action" videos, via her IG. "We exist" and "I am a person" are refrains from DuBalle and her drag kids, Miami Rose & Tiffany Minxx, as well as "dear friends" Zoey Adams and Hunny Blunt.
Appearing out of drag at the end of the video, Bella addresses the viewer, saying: "I urge you to find out more about the proposed SB003. Write your legislators. Get vocal online. Go out and tell people what they're trying to do to simple artists and queer people that are just trying to live our authentic lives. Go out and support drag shows. Support local queens. And just let queer folks in your family and circle know that you're in their corner."
As for what awaits drag performers in Tennessee, the stakes are high. House Bill 9—passed on March 2 by State Assemblymembers and signed by Governor Bill Lee (R) just hours later—effectively forbids drag performances from taking place on public property and anywhere those under 18 could potentially be present. It also puts the kibosh on spirited sashays occurring within 1,000 feet of schools, public parks, or places of worship.
The anti-drag legislation's careful, knowing language avoids the "d" word by restricting "adult cabaret performances" by the likes of "topless dancers, go-go dancers, exotic dancers, strippers, male or female impersonators who provide entertainment that appeals to a prurient interest, or similar entertainers."
Enforceable as of April 1—the traditional day to suffer fools—the new restrictions come with chilling consequences: Anyone found in violation can be slapped with a Class A misdemeanor charge upon their virgin transgression, facing a $2,500 fine and/or up to a year behind bars. Defiant queens who accrue a second offense face Class E felony charges and could be incarcerated for up to six years. (Do the math: That means turning 29 a half-dozen times before being released!)
"We knew when the legislature got back in session [Jan. 10, 2023] that we were going to be expecting bills like this," says Stella Yarbrough, Legal Director of the American Civil Liberties Union-Tennessee (ACLU-TN). "But did we expect it to pass the first week of March and be signed into law that quickly? No…I've been flabbergasted by how ravenous the appetite is to pass these kinds of laws." (Also signed into law was House Bill 1, which bans age-appropriate, medically necessary care to transgender youth under the age of 18.)
"I wanted to believe it would not pass," says DuBalle, of the Tennessee legislation. "But after Roe v Wad [was overturned on June 24, 2022]? I thought, 'All bets are off.' … The attacks we're seeing all over the country against women, against trans people, against drag queens, by the GOP? It works for them. It has to. You look at somebody who loves something in themselves that you hate in yourself, or if they are proud of the thing you hate, or you're ashamed of? Our existence is a threat to them. People fear what they don't understand."
DuBalle, who is 43 and identifies as non-binary, views the current "crazy backlash" as a particularly cynical response to "the monumental amount of progress I've seen in my lifetime. It's easy for us to be the scapegoat right now, because in Tennessee, we have a lot of real problems—education, health care. They don't know how to solve them, but it's easy to solve a problem that doesn't exist. This is a terrifyingly recurring talking point of the GOP."
Troy Masters, a Tennessee native and the publisher of the Los Angeles Blade noted:
"Tennessee's anti-trans laws of which the regulation of drag performers is only part belies a greater problem facing the state. The legislature is exploiting what they sense is a growing sentiment among native residents that the influx of people from New York and California are shifting the state's sociology in a liberal way. It's xenophobia on steroids and that always means finding a scapegoat. And so, they bash the queers as if queers have not always existed in Tennessee.
"Sponsors who have been introducing these bills are gay bashing pure and simple because in their eyes the queers are an unwelcome byproduct of liberal newcomers. What they didn't count on is the degree to which this attack has already tarnished the state for corporations and investors who are mindful of the political environments into which they invest and where they operate.
"News of these laws have already put many Fortune 500 companies in conflict with their corporate diversity statements and they will be forced to reconsider (witness Hard Rock Cafe and JW Marriot). It's already a place that is becoming too mean to live and people like Senator Marsha Blackburn and MAGA acolytes state Senator Jack Johnson have no idea what they are doing."
The contemporary conservative feeding frenzy is nothing new, notes comedian and historian Frank DeCaro, author of the comprehensive 2019 coffee table tome "Drag: Combing Through the Big Wigs of Show Business."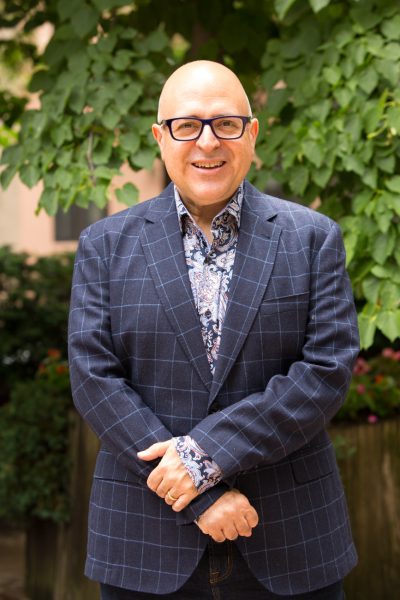 "The 'Pansy Craze' of the 1920s and 30s was short-lived," recalled DeCaro, "but it's really the same thing [culturally, as the TN situation]. Everyone decided queer entertainment was the thing to seek out and it became the thing to do—the [queer] nightclubs were full of straights. It lasted only a few years, and a conservative wave came." A few decades later, millions of Americans would spent years in front of the so-called "boob tube," eagerly welcoming dress-wearing sketch comedian Milton Berle into their living rooms, a drag stage show by the Turnabout Review proved wildly popular in the heart of seemingly inhospitable territory.
Recalling the research phase for his "Drag" book, DeCaro "found in a newspaper, a clipping for the Review that said, 'Held Over, Ninth Week.' And you think, 'It's gonna be San Francisco. No, it was Fort Worth [TX]. To me, that points to the hypocrisy of this… But people have always sought out drag entertainment. It's always been part of the mainstream. It wasn't only gay people who went to see "Tootsie" or "Mrs. Doubtfire" or "Some Like it Hot." So to paint drag as highly sexualized and inappropriate for children is just folly. It's lies. It has no bearing on the truth."
Strictly speaking, that may be so—and while it remains to be seen how these new laws hold up when challenged in court, getting there (or not) adds another dimension of tension and uncertainty to the working drag queen's daily concerns. Once the legislation passed on March 2 becomes law on April 1, notes Yarbrough, "It is enforced through local law enforcement [for arrest], while the local District Attorney would make the decision as to whether certain conduct meets the legal definition of actual criminal activity."

It is possible, noted Yarbrough, "that a DA says 'I don't agree with this law' or 'I'm not going to prosecute,' " Should that happen, the Attorney General of the state is empowered to notify the State Supreme Court, which may choose to appoint a special prosecutor. This end run around the DA is the result, says Yarbrough, "of a recent law passed largely in response to the more liberal DAs" throughout Tennessee. Thus far, noted Yarbrough, the special prosecutor option has never actually been invoked.
One District Attorney, at least, has stated publicly where the April 1 add-ons to the lawbook sit with him. In a March 3 online article, Memphis, TN-based Action News 5 ran the text from a statement sent by Shelby County District Attorney Steve Mulroy. Noting that SB 0841 "is unnecessary and unfairly targets drag shows," DA Mulroy specified it "only bars 'those which appeal to the prurient interest… a shameful or morbid interest in sex.' And even then, only if it's on public property or allows minors access. I anticipate that this will not prevent any drag show activity currently underway in Shelby County. It's important to understand the narrow scope of this law so that it doesn't have a chilling effect on constitutionally protected expression."
"They have a ton of discretion," notes Yarbrough—not of DAs and AGs, but of those at the City Hall or county clerk level. When the law takes effect, she says, "That will be at a time where people are going to be submitting permits and starting to plan for Pride events. And I wouldn't be surprised at all if we start seeing not necessarily direct enforcement [of the anti-drag laws], but park permits being denied under the theory that they can't allow for obscene performances. So somebody at the permit-issuing level might exercise an abundance of caution and decide not to issue a parade or street fair permit… And that's what's so dangerous sometimes about laws like this. They propose to regulate conduct in a way that hasn't been regulated before. And enforcement [and interpretation] can vary wildly, depending on where in the state of Tennessee you live."
Placed on the Senate State and Local Government Committee calendar for March 21, SB 841/HB 30 failed to advance and is, essentially, dead in the water for now. It would have, notes the ACLU-TN, required "drag performers to obtain a permit from the adult-oriented establishment board prior to performing for compensation and prohibit people under the age of 18 from attending performances that include male or female impersonators."
A permeating low-level tone of dread, says DuBalle, has contributed to the personal and professional "roller coaster we've been on ever since the legislation was signed into law early this month. There was a lot of fear. Many of us are non-binary or trans. Once the bill was signed, we had this moment—we had to gird our loins for battle. This is our livelihood." Over the past few weeks, says DuBalle, "We have become even more empowered in our resilience. Many audience members are coming out to simply show solidarity and offer us support and encouragement. We are still braced for the unknown impacts of this legislation, but now we do so as a phalanx—shoulder to shoulder, armed and ready to face our opposition head-on. We hear the rallying cries from our allies around the world, and we stand in their strength."
While DuBalle and her cast at Atomic Rose draw from the strength of their allies while girding for what's to come, the queens of "The Beauties on Beale" are coming out the other side of a weeks-long period spent seemingly abandoned by management at the Hard Rock Cafe-Memphis. That's where, until a recent scare, you'd find "Memphis' hottest drag brunch on world -famous Beale Street."
Led by show director and cast member Fendi LaFemme, the biweekly Sunday event brought new business to the Hard Rock, which LaFemme notes became a civil, celebratory gathering place for the queer community, their supporters, and anybody else who just happened to show up for brunch, only to happen upon what LaFemme and producer Jerred Price note has always been an all-ages, Rated G drag brunch where the songs, jokes, and costumes deliver the spirited edge you expect from drag, but none of the cutting, cussing comedy one might expect were the showtime to be 12 midnight instead of 12 noon.
Nonetheless, upon March 2 passage of the anti-drag legislation, LaFemme and company received written orders (via email) from local/regional management to discontinue promoting the brunch and put performances on hiatus. When the Los Angeles Blade spoke with LaFemme on March 20, The Beauties on Beale had just performed what they thought would be the series' final installment. (March 19 was to be the last show, as the Hard Rock planned to sit on the sidelines and see what the mood in town was, after April 1.)
"When it comes to the way this is being handled," said LaFemme at the time, "this is a corporate fiasco, plain and simple. Understandably, they don't want the bad publicity—but at a time like this, it's most imperative our allies come forth and use their voice and say, 'This is not right.' "
LaFemme says she's never heard a complaint from audience members. "It's an all-ages brunch," she noted, adding, "We make sure it's rated G. From Day One, we've operated on the idea that there's always potentially children in the audience."
When the Blade spoke with "Beauties" producer Jerred Price on March 21, he was about to take to Facebook Live, after receiving another communication from Hard Rock Cafe Memphis management, doubling down on the decision to discontinue performances. "My mindset was, 'Enough is enough'" recalled Price, on the firm and fiery Facebook Live posting that saw him speaking out against the decision and announcing his own (others encouraged as well) boycott of the Hard Rock brand, along with a statement that the Beauties on Beale would take their show title and audiences elsewhere, given the venue's lack of backbone.
As is the nature of social media postings, word travelled fast—apparently, all the way up the corporate chain. The next day, on March 22, Price told us, "Today, I received a call from the Senior Vice President of Hard Rock [Cafe division]. He said Hard Rock apologizes for the misunderstanding and the show should continue as it was. We will continue to look into the legal side of it, and if we have any concerns, we will contact him directly," said Price, who noted he now has the VP's personal cell phone number and won't be shy about contacting him in that manner, whether the news is good or bad. Meantime, Price returned to Facebook Live, noting that the show will go on, biweekly as planned, as of April 2.
"We definitely accomplished our mission to expose the things that were happening, by saying something and being vocal," said LaFemme, with Price extending the olive branch rather than reveling in his tough but fair public shaming. "Family, friends, everybody makes mistakes," said Price, noting, "It's how you own the mistake that matters. Hard Rock owned their mistake and I' glad they did."
Elsewhere in the area, on Front Street, the queens who preside over Drag Bingo haven't been as lucky when it comes to seeing corporate do an about-face. Moxy Memphis, a Marriott property, is putting the brakes on Drag Bingo as of its March 23 and 30 installments. The Los Angeles Blade spoke with drag queen (and day job Moxie employee) Krystal Karma, as she was behind the wheel, "Off today to prep for my last legal drag show at 7pm [3/23]."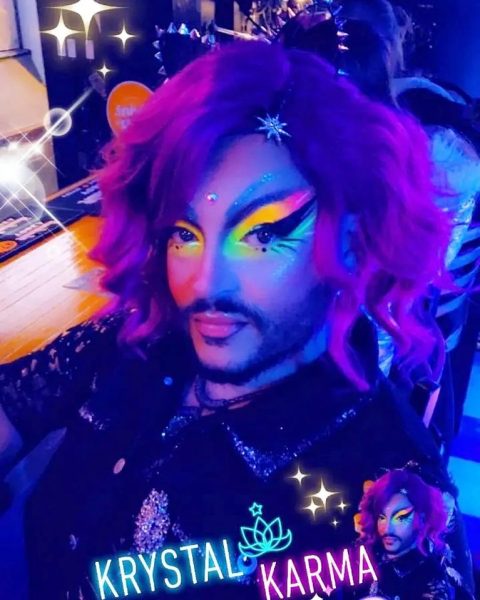 Karma said from what she's been told by district management, cries of "Bingo" may yet echo again at the Moxy. For now, "They're just trying to play it safe" and see how the new law unfurls come April 1. Despite the work stoppage, Karma said she feels "they have my back, in the long run. It's been life-changing and amazing to work there, and perform drag there, too. Not all properties [in this town] have drag shows, so I'm grateful for that." Karma says she and others feel frustrated at the "vague" nature of the legislation's language. Less of a mystery, she says, is its intent, which is "an underhanded dig at the trans community. Trans people exist every day in this form," she says, of the legislation's dog whistle reference to "male or female impersonators," which belittles and dishonors a trans person's daily outward appearance. "I am a native of Memphis," notes Karma, who says over time, growing up here "has been tough. We're a fairly large city, but we've never had a truly safe space." And now, with the language of these new laws, "They're using [the supposed need to protect children from drag] to make us seem like sex offenders. We need to tell people that drag, and art, comes in many forms and it's okay to talk to your kids about that instead [of shielding them from the sight of drag queens, trans and queer people]."
Even before Tennessee's laws take effect, observed DeCaro, "The real harm done is the message it sends to anyone who feels they're different. Maybe their goal is really to shut down Pride parades. They don't want people to be happy. Their popularity, their power, is based on fear. Their recruiting tactic is scaring people. Meanwhile, here you've got drag offering people of every gender, every age the chance to be a more glamorous, fun version of themselves, if only on a Saturday night. And it's as simple as that: Happy is the enemy."
Yarbrough, who says the ACLU-TN is ready and waiting to defend anyone who runs afoul of the new laws come April 1, also notes that the atmosphere created by the public debate generated from legislation proposed, discussed, and passed has its own corrosive power.
"Even if you were to win every lawsuit, and adjoin every law like this, the damage is done," says Yarbrough. "Because with these kinds of laws, there's always going to be that person who self-censors, that says. 'You know what? Maybe not this event. Or maybe not today… or even more damaging, 'Maybe I don't want to live in Tennessee anymore.' In between this bill and the trans healthcare ban and the total ban on abortion, we've created such a hostile state for people to live in… medical providers and performers and all kinds of valuable, wonderful people don't feel welcome here are going to leave the state and are leaving the state. And the loss to our culture is inestimable. We're losing trans kids…. We're creating a class of political refugees—and we all lose when beautiful people like that have to leave our state because they can't live here."
Related:
Social media spreads homophobic bullying both online & in-person
A 17-year-old girl became a victim of constant- often violent harassment, resulting in 18 restraining orders & thoughts of suicide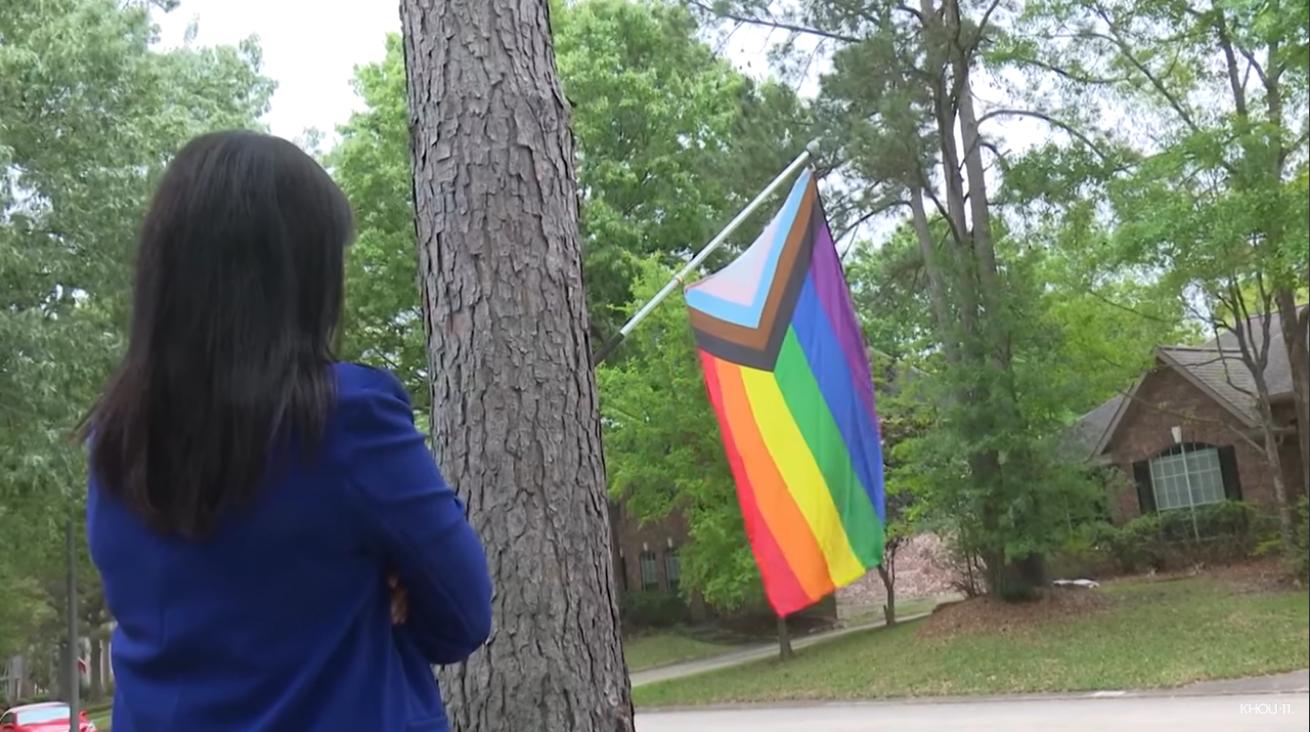 Editor's note: LA Blade journalist Simha Haddad details the ongoing oft times traumatic effects of social media's impact on LGBTQ+ kids, profiling a client of The Rainbow Youth Project a nonprofit based out of Indiana. At her and her family's request, the Blade is not identifying their exact city of residence nor their last name to protect their privacy and mitigate further homophobic hate-filled attacks.
LOS ANGELES – How did one seventeen-year-old child suddenly become the victim of constant and often violent harassment resulting in over 18 restraining orders, virtual home imprisonment, serious thoughts of suicide, and a forced move to a new town? Simple, she came out as a lesbian to her friends.
In another case, a suburban Houston family had put up the LGBTQ+ Progress Flag in October last year in a show of support for their trans and non-binary teens and immediately the harassment started and escalated to physical acts of violence.
CARRIE
Carrie is a self-proclaimed art nerd who loves making ceramics and painting in vivid and bright pastels. She lived at home with her loving mother, father, older brother, and baby sister. Prioritizing love and loyalty, Carrie kept her friend group small and intimate.
"My grandma used to tell me that if you can count your true friends on more than one hand, you need to recount," Carrie told the Blade.
One day, ready to open up to those closest to her, Carrie came out to her best friend. Supportive, the best friend accompanied Carrie to come out to her parents, who accepted their daughter's sexuality with openness and love.
Finally, armed with this love and support, Carrie was ready to broaden her circle of trust. She invited about six friends over for a sleepover, where she confided in them, asking for their support and discretion.
Moments later, as the teenagers lounged on the floor watching a movie, one of Carrie's so-called "friends" created a Facebook post that would alter the course of Carrie's life forever.
"I went from not being popular to being the most popular person but for the wrong reasons," said Carrie.
TOWN vs. GIRL
The Facebook post, outed Carrie as lesbian and mocked her sexuality, but worse, instantly went viral within Carrie's small town outside of Houston.
"It was hell," said Carrie. "I wasn't ready for how quickly it spread. Within 24 hours, it was literally all over town. People had posted it on everything from Instagram to Facebook to TikTok. They were making videos about my weight, saying how that was why I was a lesbian, because I could never get a guy because I was fat and ugly. It was things like that all the way to saying I was a dike who is going to die."
Carrie said that for months, there was no respite from the taunting and harassment.
"Every time I turned around, someone was tagging me and sending me videos or sending me posts that people had made about me."
"I became the target of the town," Carrie continued. "They put stuff in our mailboxes. They would put pictures of transgender surgeries in the mailbox. We even had somebody put female condoms in the mailbox. There was always something."
"Kids at school even sent my phone number through the school email system, saying, 'This is where you can harass her.'
While Carrie's school did step in to stop this unlawful use of the school email system, the damage had already been done. The harassment escalated to physical altercations, making Carrie feel unsafe whenever she stepped outside.
"One day, I was walking my dogs to the park," Carrie recounted emotionally, "and some kids were calling me a carpet-muncher and queer, and all these things. I was just trying to walk home. Then they actually went to the store to buy eggs. They came back and started throwing eggs at me and my dog."
While her peers made many attacks on Carrie, school parents, and other adults also began to join in making her life a living hell.
"Sometimes they would get physical. If I tried to build a shield around myself and ignore it, they would grab my arm and turn me around to make me talk to them," said Carrie.
"One time, a woman grabbed my arm and turned me around, and said that I needed to get right with God. I remember being so scared that I started laughing. It feels stupid to say now, but I was only laughing because I didn't know what else to do. I was so scared. That made her more angry. I don't know who she is to this day."
"I've even had people at Walmart go and buy me a Bible and come up to me and tell me I needed to read it because I'm going to hell," she said.
"One of the hardest things is to realize that these were all adults," Carrie lamented. "How could they walk up to a kid and say the things that they have said?"
Adding to her nightmarish experience, Carrie's harassers made a public game of harassing her, bragging about their encounters with Carrie on Facebook.
"After these things would happen, people would actually go on Facebook and write about the fact that they ran into 'that little lesbian' at Walmart and had to 'tell her all about herself.' I thought, why are you bragging about this? You are a grown person."
"Facebook became like a scoreboard. Every time somebody would do something to me, they would post about it like they were trying to win an award or something. Then somebody else would see it, and they would confront them, saying, 'Well, I can outdo that,' and then they would try. They were building up ideas of what to do to me together on Facebook."
Unsafe both in her home and outside of it, Carrie became more and more isolated, depressed, and afraid. Her parents insisted on going everywhere with their daughter, never wanting to leave her alone for fear of another attack.
"I was like a pet on a leash," recalled Carrie. "I had to rely on my parents for everything. If I wanted to go to the store or the library, they had to stop what they were doing and come with me."
Unable to find respite from the torrent of hate at school, Carrie left to instead use online learning courses to complete her high school education.
A FAMILY UNDER ATTACK
Carrie is grateful for her parents, brother, aunts, and other family members who continue to emotionally support her to this day.
"I'm so proud to have the people in my life support me," Carrie told the Blade. "Without them, I don't think I could've made it."
But, this support came at a price, especially at the height of the harassment over her coming out.
"When people found out that my family was supportive, they would drive by our house yelling things like queer and dyke and lesbo," said Carrie.
Carrie's brother, a popular jock, was harangued constantly by his peers.
"They started attacking him because he was standing up for me," Carrie explained. "He was playing on our football team and our baseball team. His teammates would test him and call me a dyke, and he would almost get into physical altercations. For example, he would be playing a scrimmage game, and if he struck out, they would yell things like, 'Your dyke sister could hit better than you.' They were always name-calling me to him to try to test him."
Carrie shared how the constant taunting almost made her brother give up sports altogether.
"It got to the point where he did not even want to go to practice anymore. But I told him he had to because that was his life. Now he is getting ready to go to college on a baseball scholarship, so that was important for him, but it was hard on him. I've never seen him cry, but he cried to me one night because he was so hurt that they were just constantly shaming it one way or the other."
As they did to Carrie, adults and children alike joined in to make her brother's school life almost unbearable. Carrie recalled one time when a teacher cornered her brother to make comments about the "shame" his sister must feel because of "who she is."
"I think the kids saying those things was one thing. But having a teacher saying that to him, I mean, that was really hard for him."
Carrie's parents also faced attacks by the community. Her father faced discrimination and aggression at work, and her mother was regularly on guard whenever she stepped out of their home.
"My mama almost got in a fight at Walmart," recalled Carrie. "We were in Walmart, and we walked by one of the girls from school was there with her mom, and I heard her tell her mom, 'She's a lesbian,' and the mother said to my mother, 'How can you let your kid be like that?' Well, my mother just blew up. My mother called her every name in the book and was ready to fight. That is not an exaggeration. She was literally ready to fight. At that point, she had seen what my brother and I were going through, and that was just a breaking point.
Carrie felt overwhelming guilt over what her family was going through.
"I felt like that was my fault, and even though my mama would tell me every day, and my daddy would tell me every day, that these people were just ignorant, it still didn't make it better because I saw how it affected them. They felt like they couldn't even leave the house because of me.
"My brother had to close his Facebook account. My mother had to close her Facebook account. She is one of those that used to stay on Facebook all the time. You know how they have all those little bingo games? She used to play those, and she loved it, but she had to close her Facebook account because anytime she posted something, somebody would leave a comment, and she would block them and then somebody else would leave a comment and she would block them. It literally got to the point where instead of playing games and having fun, she was just blocking people all the time."
When advised to file restraining orders against the adults who were targeting her, Carrie hesitated at first.
"I was scared to do that because I thought if I did something like that, what would they do to me then? Then I realized I was just one of the kids being harassed, and if it wasn't me, it was going to be somebody else one day. So, I decided I would try," she said.
"One of the lawyers came down and spent the whole day with me talking about how the trial would go. They said I couldn't use just the screenshots of the harassment because those could be fabricated. I would have to actually go in and tell the stories behind them."
Carrie said that the retelling of those stories is what terrified her the most.
"It wasn't reliving what they did that was the hardest. It was having to sit there and tell the stories to someone in front of everyone. The looks that the courtroom gave me were awful."
The judge sympathized with Carrie's traumatic experience and issued 18 restraining orders against the adults who terrorized her.
"I remember the judge looked at me, and he said, 'Young Lady, don't let these people destroy your heart or who you are. Always be who you are, and know that these people have no power over that unless you give it to them. Do not give it to them.'"
Carrie teared up as she related the judge's support. "That really meant a lot because I was not expecting that."
CARRIE NOW
Carrie now lives with her aunt in a different town closer-in to Houston. She explained that she felt that her new town is much more open, liberal- more accepting of LGBTQ+ people, than the small town she grew up in. When she saw two girls walking down a street holding hands, her jaw dropped and she had to sit down from the powerful feeling of being overwhelmed.
While she is happier and feels more relaxed in her new environment, Carrie is still traumatized by her recent past.
"I wish it was a situation where I don't have to worry about if someone is walking up to me as a friend or if they want to attack me because that's really how it was last year. Every person that approached me is an enemy."
Carrie, who last year often contemplated suicide, is working with a therapist from Rainbow Youth Project to open herself up again and she is no longer suicidal.
The Rainbow Youth Project a nonprofit based out of Indiana, serves as a godsend for many of these LGBTQ+ youth. The organization provides mental health, financial, housing, services, and counseling assistance to homeless LGBTQ+ youth under the age of eighteen across the nation. Without RYP, Carrie's medical needs would be unattainable.
Carrie also hopes to get back to a happier and brighter mental space so that she can start creating the vibrant pastel art that she so loves.
"My art took a turn last year. It started being more reflective. I used to love bright, abstract paintings and pastels, but after last year it took a dark turn. It was more reflective of my mood. It became much darker. I had never used grays or charcoals before that. But everything was all dark colors. Until I get that motivation back for the brightness, I don't want to do art right now."
Carrie is currently working while taking classes at community college. She hopes to eventually enroll in a 4-year college and to one day help other kids like herself.
"I don't know exactly how, but I would love to help other kids in my situation. I don't think I have it in me to be a counselor, but I know Rainbow Youth has an art therapy program. I'd maybe like to work in something like that. I would love to do something to let them know that they are not alone because that loneliness feeling is overpowering."
Finally, Carrie shared a message to those who might be going through something similar to what she had experienced in high school.
"If there is anybody out there who is going through what I did, I want you to reach out to somebody. There are people who will help. There are people who will not only help but will stay with you every step of the way. I thought I was all alone even though I was surrounded by love and support. But there are people out there who are good. It's going to get better. Just please, reach out to somebody."
KINGWOOD, TEXAS
On March 21, 2023, Houston CBS affiliate KHOU 11 reported on a suburban Houston family in Kingwood, Texas, that were being terrorized at their own home due to a flag they have flying outside their house. It's not the flag, in particular, that's causing them to be targeted, rather, it's what the flag represents.
They said they fly the LGBTQ flag to show support for their children, but it has instead led to attacks, vandalism and name-calling by a gaggle of teens.
Dr. Luisa Montoya, the mother of a 12-year-old trans boy and a 17-year-old who's non-binary, had put up the LGBTQ+ Progress Flag in October last year in a show of support for her kids. She told KHOU's Lauren Talarico and Cory McCord that instead it led to attacks, vandalism and name-calling by a group of teens. Dr. Montoya said that the harassment is consistent and has turned violent lately. Some of the acts have been caught on video.
WATCH: