Dolly Parton-Miley Cyrus duet about rainbows banned by school
The School District of Waukesha says the decision is supported by its Superintendent Jim Sebert & the Board of Education was not involved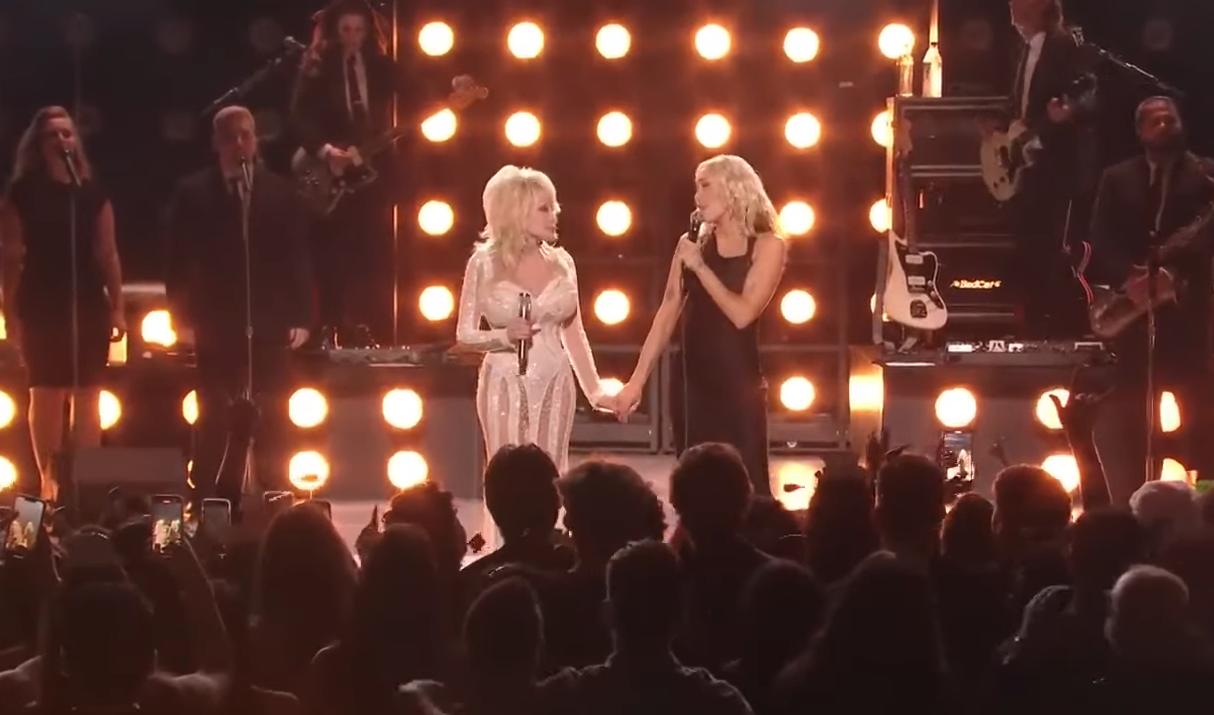 WAUKESHA, Wis. – A decision by the School District of Waukesha banning Miley Cyrus' song "Rainbowland" sung in a duet with Country superstar Dolly Parton from the Heyer Elementary School's upcoming first-grade music concert because its too controversial has angered some parents and others labeling the decision an anti-LGBTQ move.
At issue are the lyrics:  "Living in a Rainbowland where you and I go hand in hand. Oh, I'd be lying if I said this was fine. All the hurt and the hate going on here We are rainbows, me and you. Every color, every hue. Let's shine on through. Together, we can start living in a Rainbowland," as well as, "Wouldn't it be nice to live in paradise… where we're free to be exactly who we are."
WTMJ 4, Milwaukee's NBC News affiliate reported that a classroom teacher suggested the song to the music teacher. According to the school district, the music teacher checked with the principal to determine if the song would be acceptable to use in a first-grade music concert. The principal then checked with a central office administrator. The two reviewed the song alongside the district's "Board Policy 2240 – Controversial Issues in the Classroom." In accordance with the policy, they determined the song "could be deemed controversial."
Instead, the song "Rainbow Connection" by Kermit the Frog was selected.
The School District of Waukesha says the decision is supported by its Superintendent Jim Sebert and at no time was the Board of Education involved.
FOX6 News Milwaukee interviewed a parent and others about the decision:
Wisconsin Republicans block conversion therapy ban
Republican legislators say they object on procedural grounds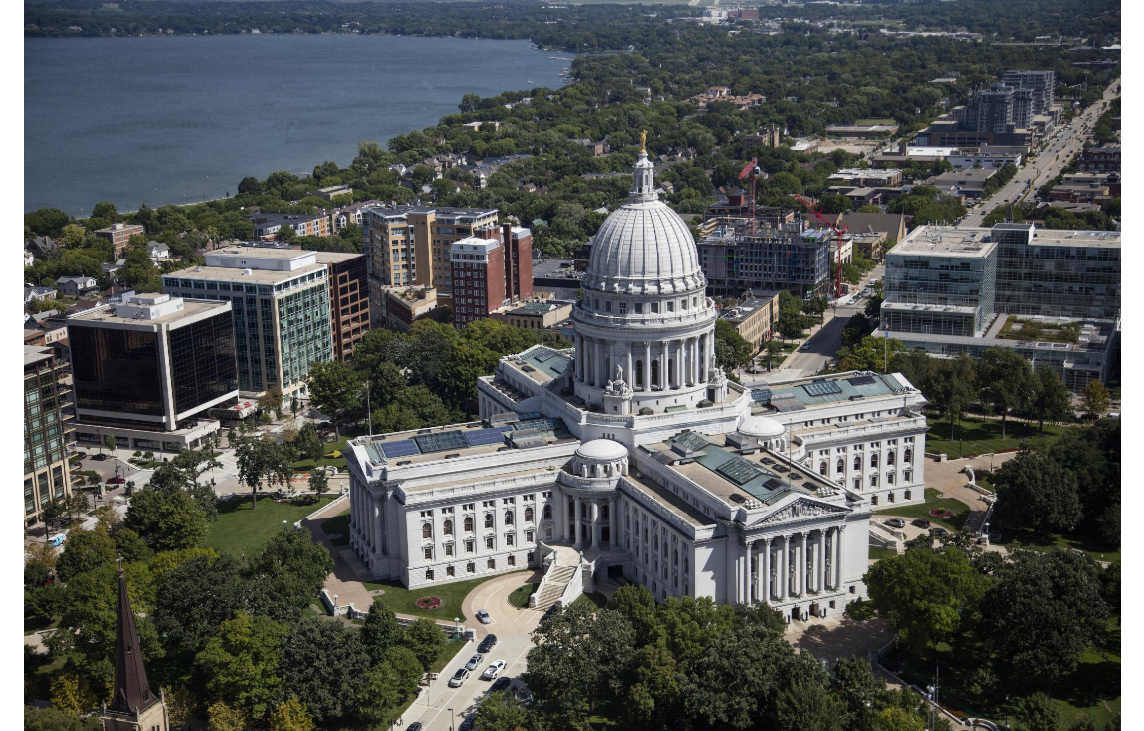 MADISON – An effort to outlaw conversion therapy in Wisconsin was blocked for the second time on Thursday by a group of four Republican members of a state legislative committee.
In 2020, Democratic Gov. Tony Evers banned the dangerous and scientifically discredited practice via occupational licensing requirements for therapists, social workers and counselors.
The Republican controlled legislature responded by temporarily blocking the ban, doing so again on Thursday with all six GOP members voting against their Democratic colleagues.
Twenty states along with the District of Columbia have banned conversion therapy for minors, as it is inconsistent with clinical practice guidelines governing evidence based care, ineffective at changing a person's sexual orientation or gender identity, and tends to cause long term psychological harm.
The practice is often considered fraudulent and has been described as torture.
"It's disappointing that the very first move the GOP is going to make this legislative session is to green-light abusive practices against children," State Sen. Kelda Roys said.
Republican Wisconsin legislators contend their objection is rooted in the fact that the examining board in the Department of Safety and Public Standards does not have the authority to enforce the conversion therapy ban.
Wisconsin school board labels Pride flags "political" & bans them
The policy specifies faculty/staff also may not say in professional school business related emails what their preferred pronouns are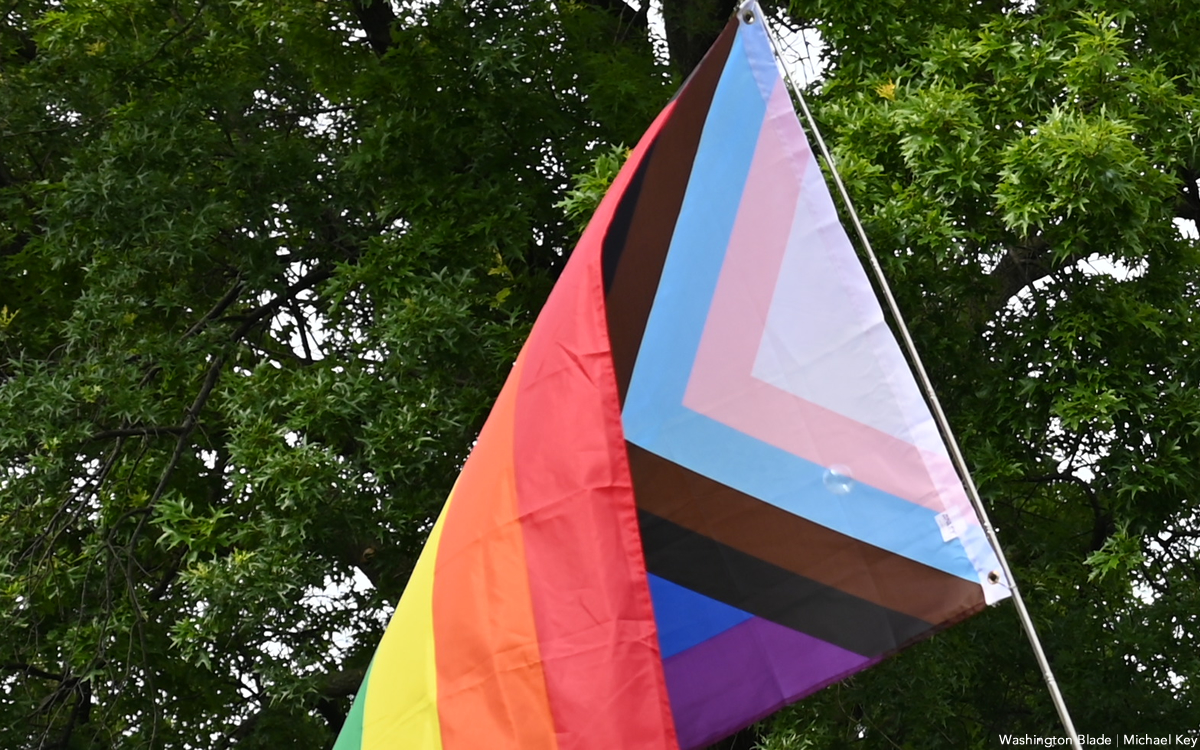 WALES, Wi. – The Kettle Moraine School District Board voted to uphold a policy that schools Superintendent Stephen Plum had interpreted as banning displays of political or religious messages, including LGBTQ+ Pride flags, and Black Lives Matter and We Back the Badge signs.
The policy also specifies that faculty and school staff also may not say in professional school business related emails what their preferred pronouns are.
After impassioned debate on Tuesday during the board meeting's public remarks segment, board members voted unanimously to keep the policy in effect.
The Associated Press reported:
Most of those who spoke at Tuesday's packed board meeting opposed the policy. The public comment period was capped at an hour, despite a call from the crowd to extend it.
"If you have a policy that says 'nothing political,' does that mean you can't have a sign up that says, 'Support our Troops,' or 'Believe Women' or 'Save the Planet?' By some people's definitions, all of those things are political," said Christine Donahoe, an attorney with the American Civil Liberties Union of Wisconsin.
Donahoe said she's looking closely at the policy and a similar one approved last fall by the school district in nearby Waukesha.
"It really looks like targeted attacks at specific viewpoints, like LGBT communities, or welcome and safe spaces to students of color," said Donahoe.
In a comment posted to the school district's Facebook page, an Out University of Wisconsin Stevens-Point graduate, Kris Williams noted:
"How sad that your school district chooses to not support such a huge population of your youth, in your community, in your schools. This is shameful. I hope families of LGBTQ young people are able to find other schools in the area that will support their children fully. Showing LGBTQ support is not about politics or showing a political view. It is about being inclusive of all of humanity."
More than 13,000 people have signed an online petition opposing the Kettle Moraine policy that was launched by two local high school students, Bethany Provan and Brit Farrar.
"Having a rainbow flag in your room isn't pushing your beliefs on someone," Provan told WITI-TV. "It's just saying, 'Hey, you're welcome here, and we support you.'"
The Trevor Project sent a letter opposing the board's actions prior to Tuesday's vote when the policy was first discussed and implemented a month ago:
Wisconsin police say no assault committed against Trans high schooler
The incident had provoked a student walk-out demanding that school administrators provide better protections for the school's LGBTQ+ students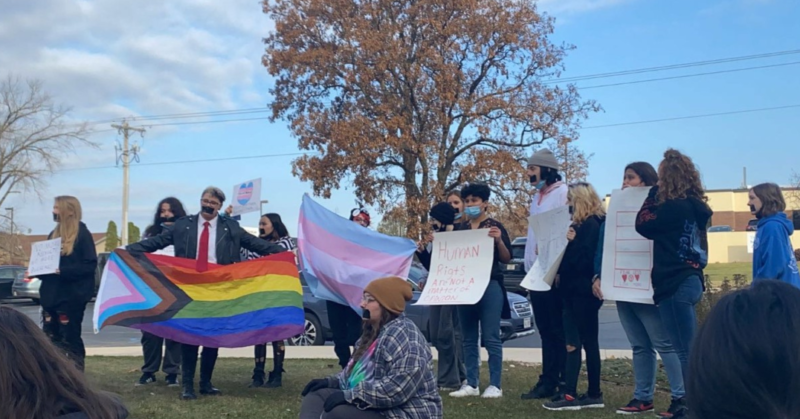 BERLIN – The Berlin Police Department's detectives and Berlin Area School District administrators had launched a investigation into allegations of a sexual assault against a Trans male student in a bathroom by other male students at Berlin High School last week.
This past Friday however, Berlin Police released a statement saying that no assault had taken place, although investigators were investigating claims that there was a video recording of the trans male in the bathroom using the facilities:
On Thursday, November 4, 2021, a Berlin High School student reported to school authorities that they had been assaulted in one of the high school restrooms.
Upon being notified, School Administration immediately reported the allegation to the Berlin Police Department. An investigation was immediately launched into the allegation in cooperation with the department's investigative unit. After multiple interviews and examining the associated evidence of the alleged assault, our investigation discovered no physical assault or attack against the alleged victim took place. During the course of the investigation, it was learned a recording may have been taken of the victim while in a bathroom stall.
Anyone with direct information of this recording please contact the Berlin Police Department at 920-361-2121. No additional information will be made available.
The incident had provoked a student walk-out demanding that school administrators provide better protections for the school's LGBTQ+ students.
NBC News affiliate WGBA-TV 26 in Green Bay reported that the student identified only by his first name of Lucas, told reporter Kelsey Dickeson that he was assaulted in the school's bathroom on multiple occasions.
On two separate occasions last week, the teen told NBC 26 that several male students made him pull down his pants and lift up his shirt in the boy's bathroom. The most recent incident happened on this past Wednesday. Lucas said a group surrounded the stall while one person recorded a video through a slit in the door.
Lucas said he reported the incidents to the school and filed a police report.
"I was uncomfortable, scared. I didn't really want to walk around the hallways after that. I tried to ignore it, but it was hard. I finally spoke up to my friends about it, and now everybody knows about it."
High school students in this small town of approximately 5,500 located a half hour West of Oshkosh are angered by the allegations and extremely unhappy with the way the school has responded.
Amber Olmstead, the Berlin High School student who organized the student protest told NBC 26; "We told them that we're not backing down this time. They're going to hear our voices and they're going to do something about it."
Olmstead added that she felt that bullying is a big problem at school and wants to see change.
"We want students to feel safe at a school, because we're expected to be there. So we should be expected to be safe," Olmstead said. "At the end of the day they are the adults. We are children. I understand they can't control these students. They're their own person at the end of the day. But they need to at least try and prevent them from being able to do all of this."
Berlin Area School District superintendent Carl Cartwright sent the following statement to NBC 26 in regards to the incident:
"The Berlin Area School District is aware of a student walkout in response to allegations of a student assault at the high school. The Berlin Area School District is committed to the success of all students in a safe learning environment and we take such allegations seriously. The school district is cooperating with local law enforcement who are investigating this situation. The district is also conducting its own investigation. Because of the ongoing investigations, the district is unable to provide additional details at this time."