Master and student go to war in 'The Tutor'
An unsatisfying thriller that fails to surprise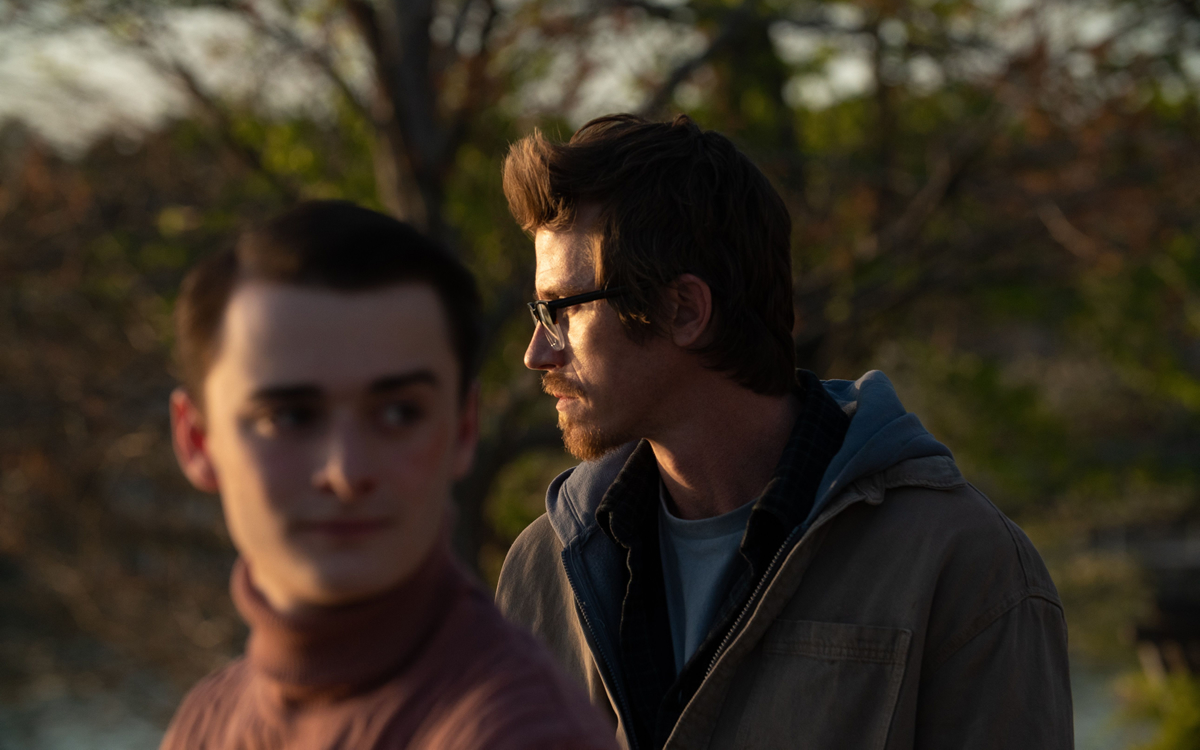 There was a time when horror movies weren't taken nearly as seriously as those falling into the more so-called "legit" genres. Even the now-iconic early masterpieces from the silent and early sound eras were largely dismissed by critics as mere lowbrow entertainment enhanced by big studio production values, offering little but shock value and occasionally a clever script and a memorable performance or two.
Today, of course, there is widespread critical appreciation for the horror genre. In recent years, especially, the horror movie field has taken a sharp step up in terms of ambition and perceived legitimacy, with smart and multi-layered movies from artists like M. Night Shyamalan, Guillermo Del Toro, and Jordan Peele pushing boundaries and daring to let the genre wear its once-coded cultural subtext on its sleeve.
"The Tutor," from sophomore feature director Jordan Ross and screenwriter Ryan King, clearly aims to be cut from that same cloth. It centers on Ethan (Garrett Hedlund), a professional academic coach whose ability to improve his pupils' educational standing has placed him highly in demand among the rich and elite; despite his success, Ethan and his girlfriend Annie (Victoria Justice) – who are expecting their first child as they make plans for a future together – are struggling financially, making it impossible for him to refuse a secretive, under-the-table offer from an anonymous one-percenter who wants to hire him at a life-changing daily rate to tutor his teenage son Jackson (Noah Schnapp). However, true to the old adage about things that seem too good to be true, Ethan soon discovers that not all is as he expected; arriving at his new employer's palatial estate, he finds it mostly deserted – save for a butler, a pair of vaguely insolent houseguests, and Jackson himself. Though his new student turns out to be a promising one, Ethan is disturbed by the teen's almost obsessive fascination with his private life; despite his efforts to maintain a healthy distance, Jackson's increasingly inappropriate overtures continue to escalate, and soon the boy's intrusions threaten to sabotage the tutor's life and career before he can even make sense of what's behind them.
At first, Ross's movie seems rooted in the familiar horror trope of the Damien-esque child of privilege, a creepy rich kid (in this case, a more grown-up version) whose demeanor suggests something evil lurking beneath his scrubbed and pampered exterior. However, as any horror fan knows, the more recognizable a trope may be, the less trustworthy it becomes – because if there's anything a good horror story likes to do, it's to pull the rug out from under us by turning our expectations on their ear with a clever, unforeseeable twist.
That makes it difficult to discuss "The Tutor" without giving away too much; though anyone who has watched a lot of films like it will find it easy to spot the sleights of hand Ross and King employ to misdirect their audience's attention, it's probably best to avoid the specific details of how the plot eventually unfolds. Instead, we can simply sum things up by calling it a cautionary tale about the dangers of judging a situation – or a person – based on appearance alone.
Citing Alfred Hitchcock and David Fincher as his influences, Ross approaches his movie more as a psychological thriller than as outright horror; there's little onscreen violence, and the tension is built more on uncertainty than fear. Nevertheless, he leans into the macabre with his brooding visual style, evoking a sense of dread. He also relies on a tight, streamlined narrative, moving with brisk and broad strokes through the preliminaries to get right into the business of unsettling us. In this way, he gets us invested quickly and manages to deliver a solid first half that makes up in creep factor for what it lacks in intricate plotting.
It also uses this not-so-slow build to introduce some intriguing themes. Most obviously, it plays with our cultural biases around money, class, and privilege, emphasizing both the extravagant luxury of Jackson's home and the smallness of Ethan and Annie's humble apartment, not to mention the teen's disregard for boundaries and the thinly veiled, mocking arrogance of his dissolute cousins (Jonny Weston, Ekaterina Baker), who may be more tied up in Ethan's dilemma than their seeming disinterest in him suggests.
Then there's the undercurrent of queerness – another familiar horror trope – that manifests in Jackson's apparent "infatuation" with his new teacher and becomes one more red flag for Ethan to dismiss and ignore if he wants to keep his lucrative gig. The casting of Schnapp – the young "Stranger Things" star who came out as gay in January after previously disclosing that his character in the Netflix hit series is also queer – plays into the expectations we have of these scenes.
On the subject of the casting, Schnapp gives an impressively nuanced performance in a volatile role that is both very different and oddly similar to the one his fans know him for, and manages to keep our sympathies – if not always our trust – even when he's on his worst behavior; he also sparks a believable chemistry with Hedlund, whose role positions him as a proxy for the audience. The latter succeeds by making Ethan as much an "everyman" figure as possible for a character whose defining feature is his intellectual prowess; still, he keeps a palpable distance from the audience when it comes to his inner landscape, something that works in his favor once the story begins to sow doubt about what's really going on.
Unfortunately, after "The Tutor" gets all its pieces in place and begins to move toward a climax and a final confrontation, it doesn't quite deliver on its promise. Instead of delving deeper into the mystery it's worked to establish, it devolves into a game of cat-and-mouse that sometimes stretches credibility a little too thin in the name of raising the stakes and ends up feeling more like a particularly dark episode of "Scooby Doo" than it does like "Strangers on a Train." Less forgivable, perhaps, is a tendency to reveal previously withheld and unknowable key information as a device for shifting the plot – and our assumptions – in a different direction. Used once, it feels like a cheat; used repeatedly, it feels like laziness.
Of course, all this is part of the movie's tactic to "gaslight" us so that we won't see what's coming. Yet somehow, we still do.
"The Tutor" does have reasons to recommend it. Besides Schnapp and Hedlund, it offers a striking, dramatic visual aesthetic and a sumptuous location setting. It also offers some food for thought by exploring certain thematic elements about narcissism and toxic masculinity, though to say more about that might constitute a spoiler.
Still, by the time it delivers its final surprise twist, it won't be much of a surprise to most viewers; and while provocative themes might stimulate some conversation after the final credits roll, they don't do much for creating a satisfying thriller. Or, for that matter, a scary one.
Max brings history to the masses in entertaining 'Book of Queer'
Cervini's work not a typical queer documentary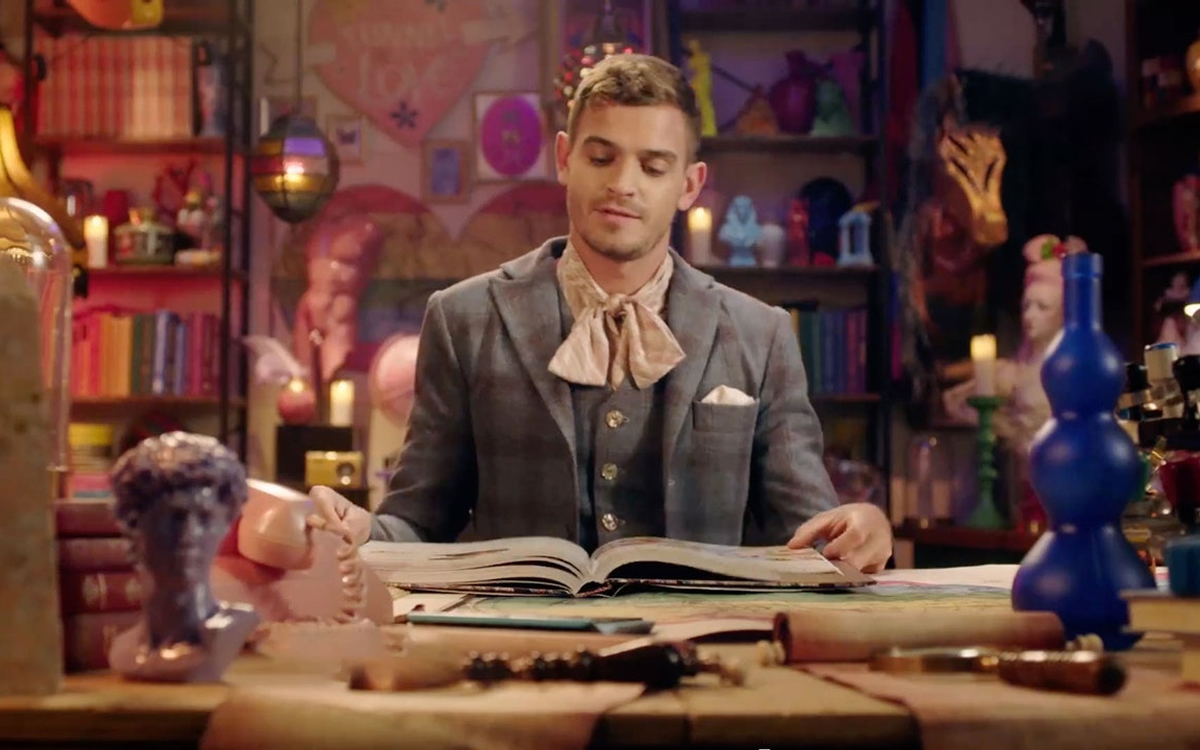 Pride month has officially arrived, and that means it's time again for all our TV providers to join the rest of the corporate world in falling over itself to show its support the only way it knows how – by marketing directly to us and letting us know that, yes, they want our money, too.
We can't resist a little glib snark, but truthfully, we're not complaining. After being ignored for decades by the mainstream, a little overcompensation once a year is fine by us. That's especially true when the content that rolls out on our screens is well-crafted, authentic, and entertaining without pandering to its audience – which, as anyone who has binge-watched through the "LGBTQ+" section of their streaming service of choice can easily tell you, is not always the case.
That's why we chose to start our Pride month viewing with a series that's not even brand new. "The Book of Queer," which is part of the debut rollout on Max (the rebranded streaming service formerly known as HBO Max), originally aired on Discovery + for Pride 2022. Now, it's available to a wider audience just in time for Pride 2023, and coupled with its focus on queer history, the timing is too perfect not to bring it to your attention.
Created by Harvard-and-Cambridge-educated historian Dr. Eric Cervini – likely familiar to many of our readers via a popular social media presence built around his "Queer History 101" newsletter – "Book of Queer" is a five-episode crash course that tells the stories of significant queer (or purportedly queer) individuals who have made their mark on human civilization across the millennia through re-enactments by an all-queer ensemble cast, illuminating them with commentary from an array of expert "talking heads" who are both erudite and accessible. It's a familiar format, obviously, but this time it comes with a twist – the re-enactments take the form of comedic sketches, reimagining its famous historical subjects through a contemporary lens and turning them into campy (and absurdly anachronistic) avatars of defiantly queer empowerment.
Those accustomed to a more straightforward documentary approach might be put off by this approach, and we can't blame them; the irreverence of the very first episode, which explores queer leaders of government throughout history and depicts Abraham Lincoln as a flamboyantly sexed-up serial gay lothario, is by itself enough to raise hackles. Considering the reverence with which most of these individuals are viewed today, it's inevitable that many viewers will find the show more than a little transgressive.
Yet even as it plays fast and loose with the accuracy of its portrayals – which, for the record, feels like a deliberate tactic, not a clumsy effort to contemporize and dumb them down for a modern audience – it is scrupulous about making sure we aren't fooled by its wacky style into thinking that it doesn't take any of this stuff seriously. Though it plays on all the familiar tropes and stereotypes of modern queer culture – to the point that we might be offended by some of its humor if it came in a show not conceived and executed by queer creators – it is always quick to set the record straight, not just with the savvy, well-researched insight of the commentators, but with clever visual aids like infographics and pop-up supplemental facts; like Cervini's online history lessons, there's a light tone to the whole affair, giving everything a fresh sense of fun that makes it all feel very much like a product tailored for the reputed shallowness and short attention span of the internet age -but that doesn't mean it's not dedicated to honoring the history it relates to us by remaining strictly aligned with the facts.
Indeed, in many ways it uses its cheeky burlesque of history to amplify and drive home some of its most convincing points. How better to underscore its arguments – the nonbinary identity of Egyptian monarch Ahkenaten, or Abe Lincoln's committed sexual relationships with the lengthy list of male "roommates" who shared his bed (yes, really) before becoming president, and those examples are just from the first installment – than by comically portraying them as if they were the modern equivalent of their "types" in the queer community? More than that, when we see these histories presented in this way, the arguments of "traditional" (i.e. heterosexual) historians that dismiss such theories as unsubstantiated speculation seem even more ludicrous than they did before – and that's saying a lot.
In truth it's more than a little thrilling to see the show's unequivocal assertions about the queerness of its subjects – all backed by rigorously cited sources and extensively researched anecdotal evidence – presented without a lot of the equivocating disclaimers that usually accompany that discussion. And while it may take most of the first episode for some viewers to warm up to its madcap approach (though more casual audiences may be comfortable with it from the start), it quickly reveals its value goes beyond simply keeping us entertained. By episode 2, not just in spite but because of its humor, it's able to evoke unexpected – and unexpectedly powerful – tears over the death of Alan Turing, and to remind us that Renaissance artists like Da Vinci and Michelangelo lived under constant threat of prosecution, punishment, and even execution for sodomy.
Indeed, if there's one common thread that runs through all these histories, it's the ever-present suppression, persecution, and worse that has been imposed upon queer people across the centuries; if "Book of Queer" makes us laugh, it does so in the spirit of all the pioneers who came before it, combating the cruelty and bigotry of our oppressors with the kind of fierce, subversive comedic artillery that easily pierces their small-minded assumptions and attitudes about us.
That, as much as anything, drives home the importance of a show like "Book of Queer" in the here and now, as LGBTQ+ life and culture faces a resurgence of bigotry and legislation aimed at pushing us back into the closeted, underground life we've had to endure for millennia. That importance is clearly not lost on Cervini, who despite the involvement of high-profile guest narrators like Margaret Cho and the late Leslie Jordan emerges as the show's brightest star. Appearing in each episode to provide "footnotes" that give further historical context for each of the stories, his twink-ish youthful appearance and mischievously fey charm belie his status as a Pulitzer-nominated author and historian (for his 2020 book, "The Deviant's War: The Homosexual vs. The United States of America"), but the authority and comprehensive knowledge with which he speaks leave no doubt of his ability to lead a generation of young queer scholars and activists fighting into the future, armed with the certainty of facts and an understanding of a history that has been buried by our oppressors for far too long.
"Book of Queer" might not be your typical documentary, but really, do we want a queer documentary to be "typical"? It's clear that Dr. Eric Cervini does not, and after seeing this one, we are inclined to agree with him.