Trevor Project: "Sharing Space" to amplify voices of LGBTQ youth
Viewers will be able to access the video when it officially launches on YouTube at 12pm ET on March 31 marking Transgender Day of Visibility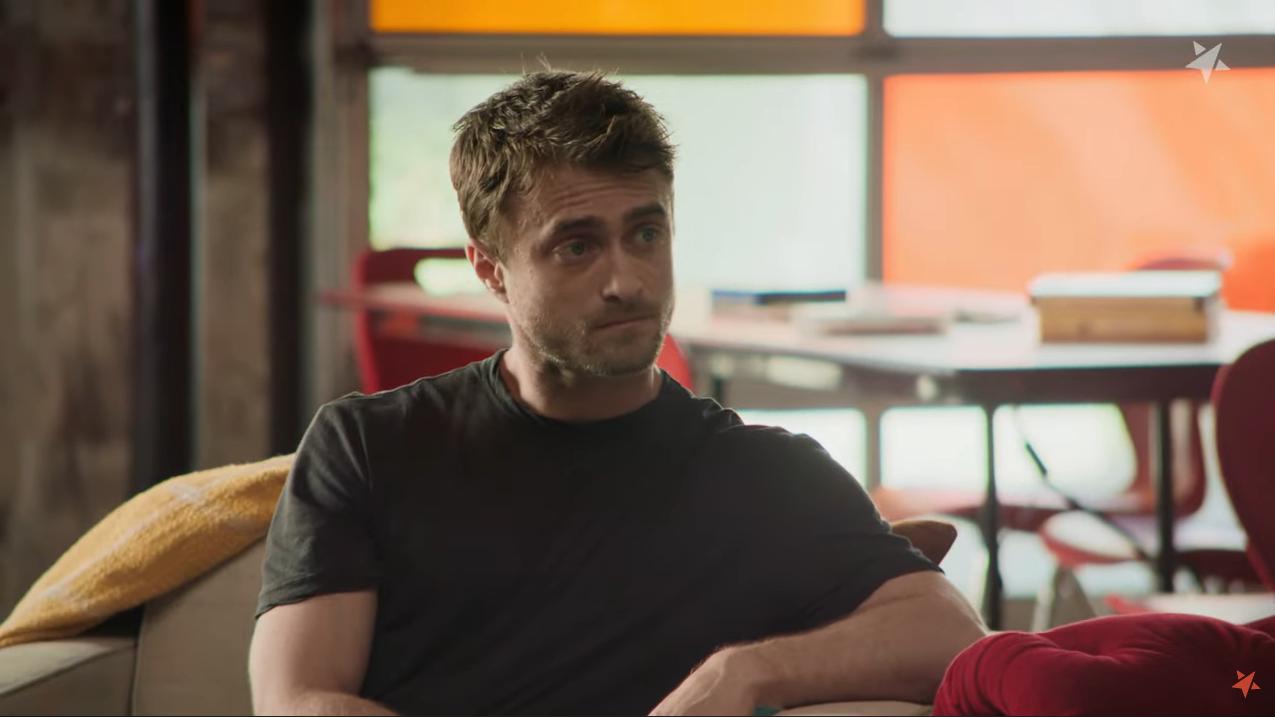 NEW YORK CITY – Ahead of Trans Day of Visibility this Friday, March 31st The Trevor Project is launching a new original content series produced by its in-house team called "Sharing Space" – and the inaugural episode is hosted by Daniel Radcliffe.
The series features a roundtable discussion format, where LGBTQ young people share their experiences and discuss a variety of topics impacting their daily lives. 
The first episode of "Sharing Space" features six transgender and nonbinary young people who sit down with Radcliffe to have a candid, vulnerable, and illuminating conversation about their personal journeys and unique lived experiences.
An advocate for LGBTQ rights, Radcliffe helps facilitate a heartfelt discussion exploring topics such as gender euphoria, respecting pronouns, self-discovery, and what genuine allyship looks like. "Sharing Space" provides a much-needed platform for young trans and nonbinary voices – whom new research shows are coming out at younger ages compared to previous generations. The conversations bring humanity to identities that are often marginalized, misunderstood, and weaponized in political spheres. 
In discussing the episode, Radcliffe states: "We listen to so many people talk about trans youth and hear them talked about so often in the news, but very rarely do we actually hear from these youth directly. It was an absolute privilege to get to meet and listen to this incredible group of young people. At the end of the day, if you're going to talk about trans kids, it might be useful to actually listen to trans kids."
Radcliffe's ongoing support of The Trevor Project dates back over a decade, when the actor starred in a PSA to raise awareness of the organization's free and confidential crisis services. In 2011, Radcliffe was honored with the Trevor Hero Award at the annual TrevorLIVE gala, where he gave an impassioned speech to LGBTQ young people going through their darkest moments.
The release of this new series is more timely than ever, as a record-number of anti-LGBTQ bills – the majority of which target trans and nonbinary young people – are being introduced and considered in states across the country.
This vitriolic rhetoric is incredibly harmful to trans and nonbinary youth, who already face disproportionate levels of victimization, violence, and suicide risk. According to The Trevor Project's research, 86% of trans and nonbinary youth say recent debates around anti-trans bills have negatively impacted their mental health — and as a result of these policies and debates in the last year, 45% of trans youth experienced cyberbullying, and nearly 1 in 3 reported not feeling safe to go to the doctor or hospital when they were sick or injured.
"Sharing Space" comes on the heels of The Trevor Project launching another series, "Learn with Love," which highlights the stories of three transgender young people and the adults who came to love and accept them. Both "Sharing Space" and "Learn with Love" are designed to be episodic and chronicle the experiences of LGBTQ young people through their own words, in a world where their identities are being relentlessly attacked and invalidated by adults across U.S. politics and culture.
Coinciding with Transgender Day of Visibility on March 31 — an annual event celebrating trans joy and honoring the contributions of the trans community — "Sharing Space" is an uplifting series in which viewers can walk away with a more positive understanding of the trans experience.  
"Our goal in developing this kind of content is to turn the microphone toward LGBTQ young people themselves and let them speak directly about their lives, which they know best," said Megan Stowe, VP of Brand and Content at The Trevor Project.
"LGBTQ young people, particularly transgender and nonbinary youth, are routinely forced to stand by and watch adults debate their very existence and life experiences. Our society has created boxes that young people are expected to fit into, when we should be giving them the space and autonomy to figure out who they are on their own. That's why it's so important that we continue to amplify young LGBTQ voices that are so often silenced, and work towards creating a safer, more accepting world where they can thrive just as they are." 
The Trevor Project intends to release several episodes of "Sharing Space" throughout the year, and each episode will feature a different theme, different host, and different group of LGBTQ young people.
Viewers can sign up to watch the YouTube Premiere of the first episode of "Sharing Space" with Daniel Radcliffe, live at 12pm ET on Friday, March 31 on The Trevor Project's YouTube Channel.
Sharing Spaces – Episode 1, Daniel Radcliffe | Trailer:
The Dru Project: Empowering queer youth through education
Many queer students face discrimination, rejection, and limited resources that hinder their academic ambitions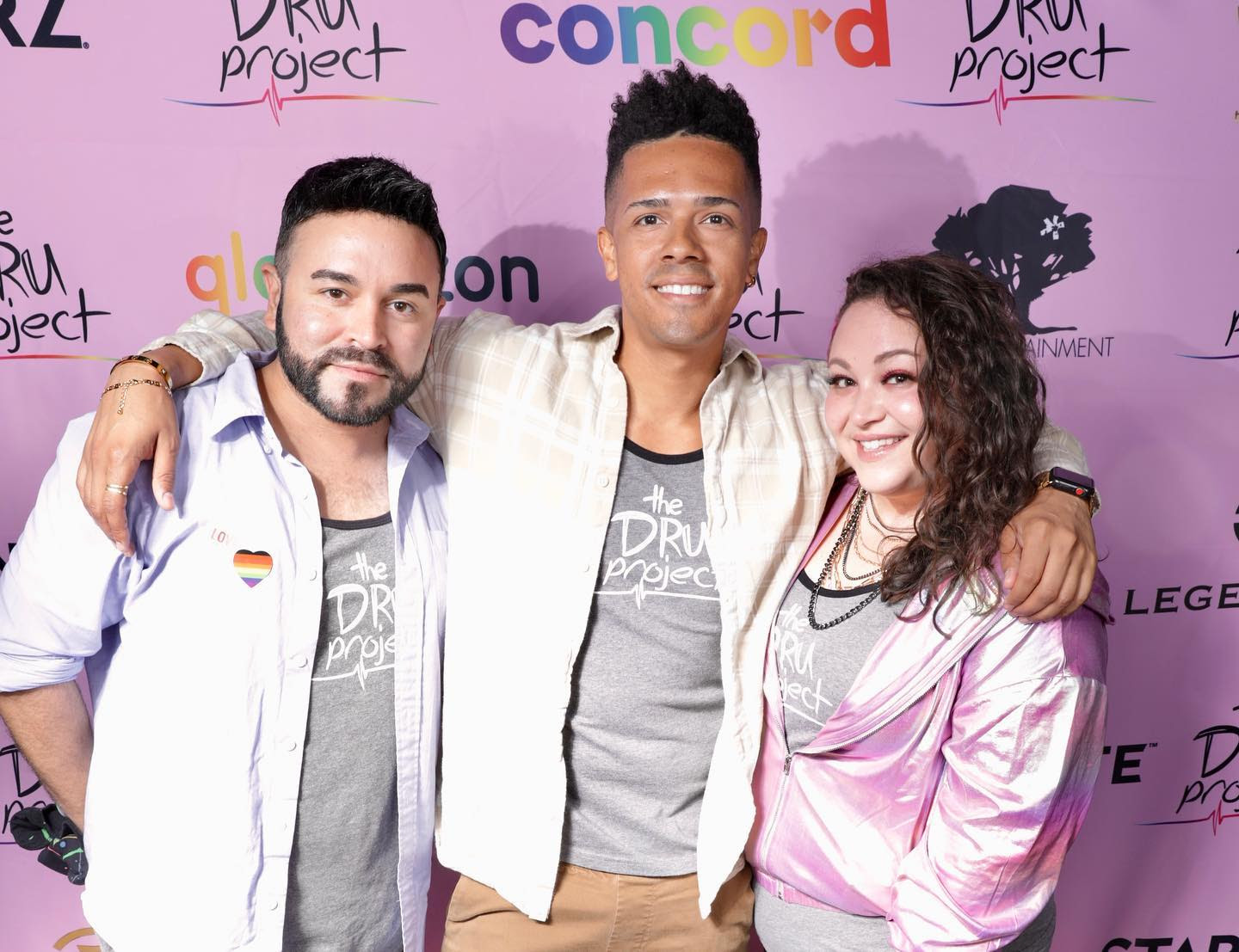 ORLANDO – The Dru Project, an Orlando-based nonprofit organization, is dedicated to providing scholarships to queer youth, empowering them to pursue their dreams and create a brighter future.
The Dru Project was established in loving memory of Drew Leinonen, by three of his best friends to honor Leinonen, who tragically lost his life in the devastating Pulse nightclub shooting on June 12, 2016.
"Drew's compassionate spirit and unwavering belief in the power of queer youth inspired us to honor his legacy by offering scholarships to deserving queer students who face unique challenges on their journey to higher education. Together, we have worked for 7 years to keep Drew's spirit and legacy alive, and have succeeded — thanks in part to our incredible supporters!" said the non-profit's spokesperson Sara Grossman.
In an emailed statement, the non-profit noted:
Our mission is simple yet powerful: to create a world where every LGBTQ+ young person has access to quality education, enabling them to become future leaders, advocates, and change-makers. We believe that education is not only a pathway to personal growth and success but also a tool for breaking down barriers and fostering inclusivity within our society.
By supporting The Dru Project, you have the opportunity to make a tangible and lasting impact on the lives of queer youth. Your generous donation will help us provide scholarships to deserving individuals, enabling them to pursue their academic aspirations and achieve their fullest potential. These scholarships cover not only tuition fees but also additional expenses such as textbooks, accommodation, and other educational necessities.
Your contribution will not only provide financial assistance but also send a powerful message of support to these young individuals. Many queer students face discrimination, rejection, and limited resources that hinder their academic ambitions. By investing in their education, you are telling them that their dreams are valid and that they are deserving of every opportunity available to them.
Here's how your donation can make a difference:
$50 can provide textbooks and study materials for a semester.
$100 can contribute to covering transportation expenses for commuting students.
$250 can help support mental health and counseling services for a struggling student.
$500 can assist in funding a student's housing costs for a semester.
Any amount you can give will help change a young person's life and contribute to a more inclusive society. This year, it is especially pertinent to raise extra funds because we have 80 applications for 7 scholarships.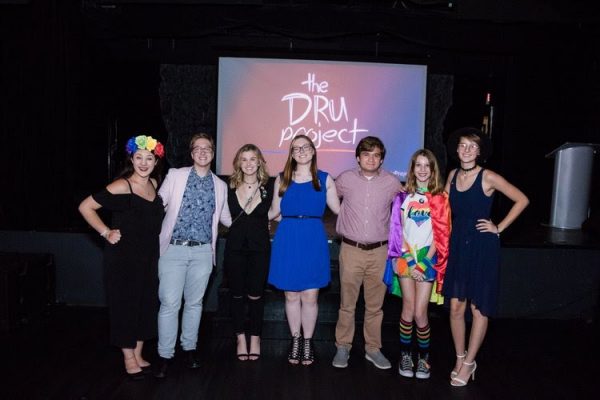 We invite you to be part of our mission to uplift and empower queer youth through education. Your tax-deductible donation will ensure that deserving students have the opportunity to pursue their dreams without the burden of financial obstacles.
To make a contribution, please visit our secure online donation page here. Every dollar counts, and we are grateful for any amount you can give.
If you are unable to donate at this time, there are other ways you can support our cause. Follow us online and share our mission with your friends, family, and colleagues, spreading awareness about the vital importance of inclusive education. Volunteer your time or skills to assist us in organizing fundraising events or mentoring our scholars. Every act of support, big or small, helps us create a better future for queer youth.
"Thank you for considering our request and for your ongoing commitment to equality, education, and the well-being of LGBTQ+ youth. Together, we can turn tragedy into hope, despair into resilience, and dreams into reality," said Brandon Wolf, Vice-President, The Dru Project.