NYC grand jury indicts Donald Trump
Former commander-in-chief is first former president indicted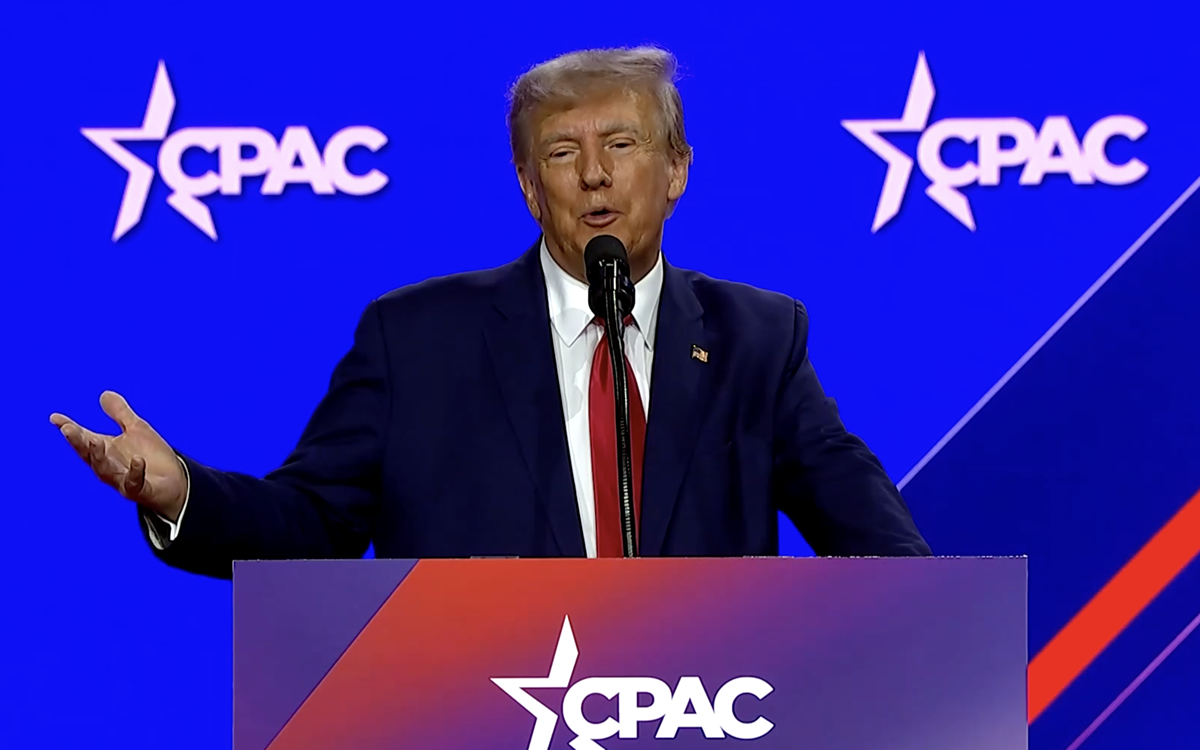 NEW YORK — A New York grand jury on Thursday voted to bring criminal charges sought by the Manhattan District Attorney's Office against former President Donald Trump in connection with his alleged orchestration near the end of the 2016 presidential race of a hush money payment to an adult film actress.
The contents of the indictment triggered by the grand jury's decision will almost certainly be kept under seal, however. And it is not clear when the charges will be filed, nor when an arrest and arraignment might come, or even whether Trump will surrender himself.
The uncertainty also extends to the consequences of America's first-ever indictment of a former president, the prospect of which had already roused Trump's allies in Congress to accuse prosecutors of politically motivated misconduct while prompting the former president's supporters to heed his call for protests.
The New York Times reported on March 9 that Trump's attorneys had received the signal from prosecutors that they were considering criminal charges, according to four people with knowledge of the matter.
Republican members in House leadership, meanwhile, signed on to a letter issued by Trump ally and chair of the U.S. House Judiciary Committee, U.S. Rep. Jim Jordan (R-Ohio), which demands testimony and documents from Manhattan District Attorney Alvin Bragg on his office's case against the former president.
The move closely followed Trump's Truth Social post previewing the coming indictment in which he wrote that charges would be filed on March 21 and urged his supporters to "protest, take our nation back!" The message recalls Trump's Dec. 19, 2020, tweet promoting the "wild" protests in D.C. that were scheduled for Jan. 6, 2021.
Evidence from court testimony in the criminal cases against several defendants who were charged with crimes including seditious conspiracy for their involvement in the deadly insurrection on the U.S. Capitol that day has shown that tweet was a major factor in the instigation of the riots.
In a notice to senators' offices on March 20, the Senate sergeant at arms said U.S. Capitol Police are taking security precautions, because "while law enforcement is not tracking any specific, credible threats against the Capitol or state offices, there is potential for demonstration activity."
Trump's former longtime personal attorney Michael Cohen is a key witness for the government, reportedly meeting with prosecutors 20 times to testify to his involvement in facilitating the payment to Daniels under Trump's instruction.
In 2018, Cohen was charged with violating campaign finance laws and other crimes stemming from his involvement in the scheme, testifying under oath that he routed – "in coordination with" and "at the direction of" Trump, who was then "a candidate for federal office" – $130,000 to Daniels just before the 2016 presidential election to secure her agreement not to disclose that she and Trump had extramarital sex in 2006.
Cohen was convicted and then disbarred before serving 13.5 months of his 5-year prison sentence.
However, after his two-hour testimony before the grand jury on March 20, Trump ally Robert Costello publicly challenged Cohen's testimony and credibility. He told reporters that Cohen, to whom Costello had once been a legal advisor, was lying about the former president's involvement in the payment and had previously claimed credit for conceiving of and executing the payment to Daniels.
The Federal Election Commission opened an inquiry into the matter but dropped the probe following a split 2-2 vote along party lines by the bipartisan agency's commissioners. A former FEC official previously told the Washington Blade that its investigations are almost always dropped, even in cases for which there is clear and substantial evidence that campaign finance laws were violated.
Trump faces more legal jeopardy amid the Justice Department's ongoing separate probes into his role in the Jan. 6 siege of the Capitol and potentially criminal mishandling of classified documents.
According to reports last week, there were new developments in the case presented to members of a special grand jury that was convened in connection with charges brought by Fulton County District Attorney Fani Willis over allegations that Trump unlawfully interfered in the 2020 presidential election in Georgia.
Trump in a lengthy statement described the New York indictment as "political persecution and election interference at the highest level in history."
Former President Donald Trump speaks out for the first time since his historic indictment. "This is Political Persecution and Election Interference at the highest level in history." @NewsNation pic.twitter.com/Uqme7aP78I

— Kellie Meyer (@KellieMeyerNews) March 30, 2023
No one is above the law, even those who can't spell the word "indicted." pic.twitter.com/MwtUAiaa25

— Ritchie Torres (@RitchieTorres) March 30, 2023
Migrants dumped at Calif. church after charted jet flight from Texas
Immigrants were carrying documentation purported to be from the State of Florida according to the Attorney General's office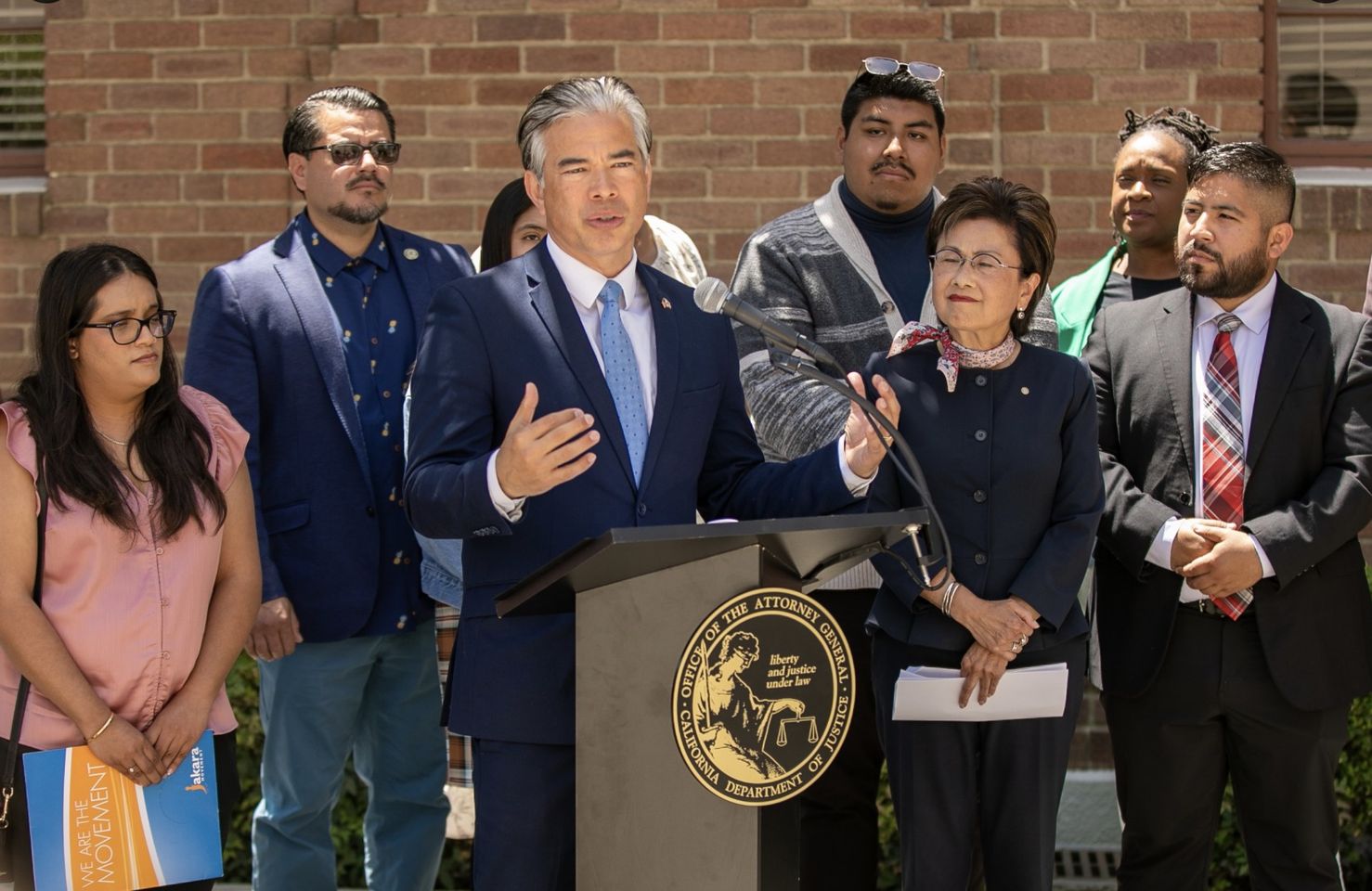 SACRAMENTO — California Attorney General Rob Bonta and Governor Gavin Newsom expressed outrage after a group of 16 migrants were transported by a private chartered jet from Texas via New Mexico and were left at the doorstep of the offices of the Sacramento Catholic Diocese on Friday.
"Today Attorney General Rob Bonta and I met with over a dozen migrants in Sacramento, Governor Newsom said in a news release. "These individuals were transported from Texas to New Mexico before being flown by private chartered jet to Sacramento and dumped on the doorstep of a local church without any advance warning."
"We are working closely with the Mayor's office, along with local and nonprofit partners to ensure the people who have arrived are treated with respect and dignity, and get to their intended destination as they pursue their immigration cases. My Administration is also working with the California Department of Justice to investigate the circumstances around who paid for the group's travel and whether the individuals orchestrating this trip misled anyone with false promises or have violated any criminal laws, including kidnapping," the Governor said.
The Attorney General said in a separate statement:
"Today I met with over a dozen migrants who were brought to Sacramento by private plane, with no prior arrangement or care in place," said Bonta. "We are investigating the circumstances by which these individuals were brought to California. We are also evaluating potential criminal or civil action against those who transported or arranged for the transport of these vulnerable immigrants. While this is still under investigation, we can confirm these individuals were in possession of documentation purporting to be from the government of the State of Florida.
"While we continue to collect evidence, I want to say this very clearly: State-sanctioned kidnapping is not a public policy choice, it is immoral and disgusting. We are a nation built by immigrants and we must condemn the cruelty and hateful rhetoric of those, whether they are state leaders or private parties, who refuse to recognize humanity and who turn their backs on extending dignity and care to fellow human beings. California and the Sacramento community will welcome these individuals with open arms and provide them with the respect, compassion, and care they will need after such a harrowing experience," Bonta added.
Bishop Jaime Soto of the Diocese of Sacramento noted: "Within each of the 16 migrants transported to Sacramento on Friday we recognize the humble presence of Jesus, and we hear His call to stand by them. The urgency to respond was heard by Catholics and people of good will. We are thankful to our partner organizations who took up the holy work of hospitality, dedicating their time and resources to ensure that every migrant did not feel alone and abandoned."
According to Diocese officials, the migrants arrived with everything they own stuffed in their backpacks. Migrant rights advocates say that the sixteen Venezuelan and Colombian nationals were lied to and intentionally deceived.
Eddie Carmona, campaign director at PICO California, a faith-based community organizing group that has been assisting the migrants told the Associated Press that the migrants had already been processed by U.S. immigration officials and given court dates for their asylum cases when "individuals representing a private contractor" approached them outside a migrant center in El Paso, Texas, Carmona said. They offered to help the migrants get jobs and get them to their final destination, he said.
"They were lied to and intentionally deceived," Carmona said, adding that the migrants had no idea where they were after being dropped off in Sacramento.
Late Sunday the Los Angeles Times reported the documents appear to show that the flights were arranged through the Florida Division of Emergency Management and that it was part of the state's migrant transportation program, according to a spokesperson with the attorney general's office who did not want to be identified.