Santos bill would ban US foreign aid to countries that criminalize LGBTQ+ people
House Ethics Committee investigating embattled N.Y. congressman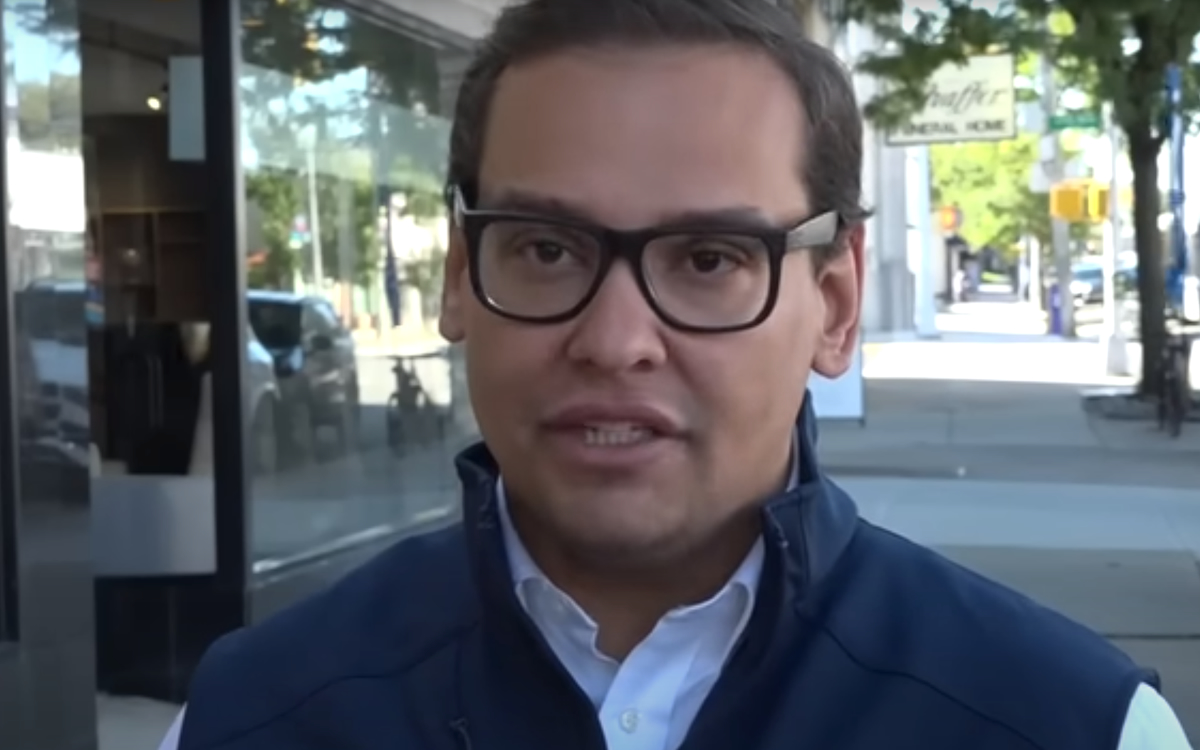 WASHINGTON — Republican New York Congressman George Santos has introduced a bill that would ban U.S. foreign aid to countries that criminalize LGBTQ+ people and women.
"Discrimination against both women and the LGBTQ community is unacceptable," said Santos in a March 24 press release that announced the introduction of Equality and Fiscal Accountability Protection Act of 2023. "My bill will send a clear message that the United States will not offer federal aid to countries found to be violating the rights of individuals based on sexual orientation. We as a nation have a responsibility to stand up for the human rights of all people, regardless of race, religion, or sexual orientation."
The press release notes the bill would require the State Department "to assess a country's human rights record before providing federal aid."
"Countries found to be violating these rights would be ineligible to receive aid until they take steps to address the issues," reads the press release. "If passed, the bill would make a significant step forward in the fight for LGBTQ and women's rights and would send a strong message to countries that discrimination or criminalization will not be tolerated."
Congress' website currently notes "text has not been received for H.R. (House Resolution) 1736."
Santos introduced the bill two days after the State Department released its annual human rights report that, among other things, details the prevalence of so-called conversion therapy and the treatment of intersex people around the world. U.S. Ambassador to the U.N. Linda Thomas-Greenfield on the same day hosted a meeting at the United Nations that focused on the integration of LGBTQ+ and intersex rights into the U.N. Security Council's work.
The Biden-Harris administration in 2021 released a memorandum that committed the U.S. to promoting LGBTQ+ and intersex rights abroad. U.S. Reps. Robert Garcia (D-Calif.) and Sara Jacobs (D-Calif.) and U.S. Sen. Ed Markey (D-Mass.) last week introduced a bill that would require the country to promote LGBTQ+ and intersex rights abroad through its public policy.
The House Ethics Committee last month opened an investigation into Santos, who is openly gay, over allegations of financial and sexual misconduct. The embattled New York Republican has admitted to lying about his professional and educational background.
Congress hashes it out over cannabis regulatory reform
The Washington Blade is a sponsor of the National Cannabis Festival, the organizer behind Thursday's Congressional Forum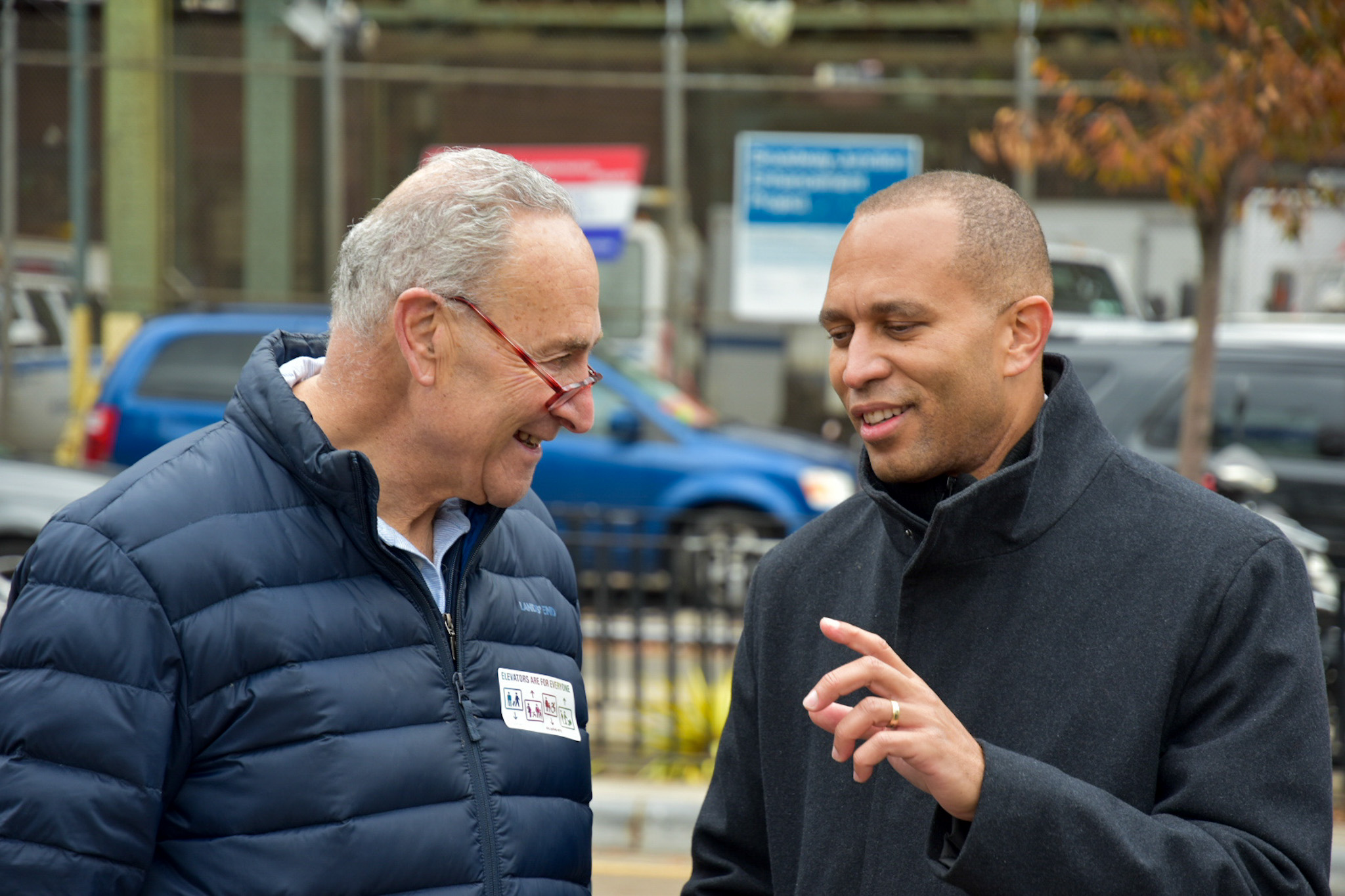 WASHINGTON – Members of Congress from both parties outlined paths to successful marijuana regulatory reform during Thursday's National Cannabis Policy Summit Congressional Forum in the Congressional Auditorium of the U.S. Capitol Visitors Center.
Sen. Chuck Schumer (N.Y.), the Senate's top Democrat, earned a round of applause after proclaiming himself "proud to be the first Majority Leader ever to say it is time to end the federal prohibition on cannabis."
"Until federal cannabis reform is the law of the land, I believe in my bones that we will get there one day soon," Schumer said.
He and the other members present were hopeful that these goals are within reach for this Congress.
U.S. Sen. Jeff Merkley (D-Ore.) told the audience he was hopeful about passage of the Safe Banking Act, which would prohibit federal banking regulators from punishing financial institutions that provide services to legitimate cannabis related businesses.
Merkley noted the bill was supported by nearly all of the Senate Democratic caucus and nine Republicans when it was last introduced in 2021. "I think there's a real path to getting it done," he said.
As more states have begun to pass legislation legalizing cannabis for medicinal use, in tandem with the dramatic shift toward a more favorable public opinion of cannabis use, legislators have learned they will not suffer political consequences for backing these proposals, Merkley said.
"No senator has seen this [political position] be a negative" electorally, he said. "It's been a positive in race after race."
Republican U.S. Rep. David Joyce (Ohio), a co-chair of the Congressional Cannabis Caucus, recounted how attitudes about cannabis among federal lawmakers have evolved quickly in the past few years.
In 2015, Joyce said he got blowback from then-Republican House Speaker John Boehner for his support of the Veterans Equal Access Act, a measure that would have allowed the Department of Veterans Affairs to facilitate patients' access to cannabis in accordance with the corresponding state laws governing its use.
"And look at him now," Joyce said of Boehner, who just four years later had become a lobbyist for the cannabis industry.
Joyce was joined on stage by Democratic U.S. Sen John Hickenlooper (Colo.), a member of the Senate's Commerce, Science & Transportation Committee and chair of the Senate's Health, Education, Labor, and Pensions (HELP) Committee, both among the most powerful in Congress.
The two lawmakers detailed their support for the Preparing Regulators Effectively for a Post-Prohibition Adult-Use Regulated Environment (PREPARE) Act, which was introduced last week by Joyce and Democratic House Minority Leader Rep. Hakeem Jeffries of New York.
The legislation would direct U.S. Attorney General Merrick Garland to create and manage a commission responsible for issuing recommendations on a regulatory framework for cannabis modeled after that which is in place for alcohol.
Joyce took a swipe at President Joe Biden, characterizing his support for cannabis regulatory reform as tepid and suggesting the president's stance on the issues might be a factor of age.
The congressman added that the PREPARE Act would benefit the administration by getting "all the agencies to the table to hash out" matters like "what their agreements will be," and "what their redlines are."
Otherwise, "the government would have no idea how to deal with" legalization, Joyce said.
As with alcohol, Hickenlooper said it will be important to ensure the federal government is "not trying to market marijuana to get more revenue from taxes," though both he and Joyce touted the potential for windfall tax revenues that could be reinvested for the benefit of communities across the country.
"I think the more and more states that legalize marijuana, that see people working in the industry, see how it's contributing to the economy…that changes public opinion, which makes it easier for us as lawmakers," said U.S. Sen. Jackie Rosen.
"So, I think as more and more states legalize cannabis we will have the opportunity to have these conversations in a different way to move the ball forward," said the congresswoman, who is a member of the Senate's Commerce and Small Business & Entrepreneurship Committees.
Rosen and Merkley (D-Ore.) discussed the inequities perpetuated on the American public by the federal cannabis regulatory regime.
Merkley thanked Biden for "stepping forward" to pardon inmates who were incarcerated for federal cannabis crimes, while Rosen discussed the importance of facilitating safe access to banking services for legitimate cannabis businesses, noting the Small Business Committee's work connecting minority owned firms to key support services. "It matters," she said. "It's about equity and inclusion."
Remarks delivered by U.S. Rep. Barbara Lee (D-Calif.) via a prerecorded video touched on similar themes. The federal government's goal, she said, must be "not only end the War on Drugs but also invest in the communities affected by it."
"Federal cannabis prohibition has disproportionately impacted people of color," Lee said, noting the data indicating that while Black and white Americans use marijuana at roughly the same rates, Black people are four times more likely to be arrested for possession.
"There are so many barriers preventing people of color from opening their own businesses," Lee said. "We need to fully de-schedule cannabis, reinvest in communities of color, and ensure small and minority-owned businesses have the opportunity to participate in this market."
The Washington Blade is a sponsor of the National Cannabis Festival, the organizer behind Thursday's Congressional Forum. Tickets are still available for the Festival, which will feature an all-day concert along with "exhibitors, education pavilions, munchies zone, sponsored lounges and more."