Infidelity becomes an art form in 'Love, Honor, Betray'
New book's final act feels disrespectful to gay readers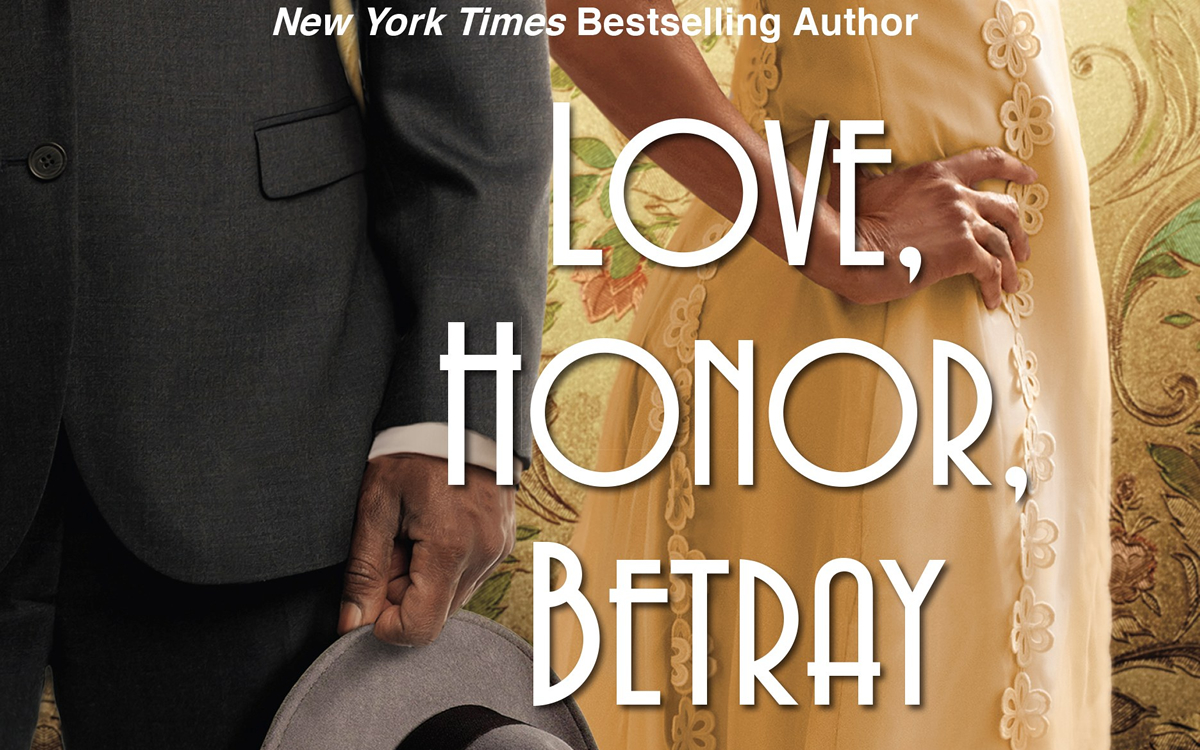 'Love, Honor, Betray'
By Mary Monroe
c.2023, Dafina $26/320 pages
The truth, the whole truth, and nothing but the truth.
Those are words you hear when someone is about to testify in a court of law. They put the "sworn" into sworn testimony, and you'll also find the phrase in courtroom dramas, legal thrillers, and Perry Mason. You don't hear those words in a marriage ceremony, but in the new book "Love, Honor, Betray" by Mary Monroe, maybe you should.

He could've looked all over Lexington, Ala., for the rest of his life and Hubert Wiggins wouldn't have found a more fitting wife than his Maggie had been.
Before he met her, she'd been sexually assaulted and though she wanted to repeat her vows with someone special, she vowed that she'd never have relations again, which was fine with Hubert. He preferred to sleep with men anyhow, so their marriage was perfect.
Alas, Maggie died just over a year ago and Hubert needed a new wife.
Jessie, Maggie's best friend, had her sights set on Hubert the day he put Maggie in the ground. In order to land him, she lied to him, said that he'd raped her when he was drunk and now she was pregnant, even though Hubert swore that he was traumatized by loss and couldn't perform in bed because of it.
Jessie was sure she could cure Hubert's problem. In the meantime, she wasn't above having a fling when a fine man made it possible.
It was 1941, and sneaking around to see his boyfriend, Leroy, was a challenge for Hubert, especially when the police were doubly rough on a Black man in a nicer car at night. They didn't care that Hubert was a respected businessman in Lexington's Black community. They didn't care that he was a funeral director, that his business had buried almost all the murder victims of a serial killer loose in the area.
The police might have had something to say, though, if they knew that Hubert and Jessie had murdered a woman named Blondeen.
Love a wild romp between the pages? Then you'll be overjoyed with the opening two-thirds of "Love, Honor, Betray," where infidelity becomes an art form.
It's rowdy and fun, in fact, until the book's pinnacle, at a point where author Mary Monroe might seem to be wrapping things up. But look: there's a chunk of book left, and that's where everything falls apart.
It's as if someone took a hammer to the plot here and busted it to pieces. Characters act contrary to the personalities that were built up for them for 200 solid pages, and they do things that feel disrespectful to gay readers. This destroys the sense of fun that accompanied the everybody-sleeps-around chaos early in the book. Is it merciful or irritating, then, that the story doesn't tie up loose threads, but it just ends?
Readers who are comfortable not finishing a book will enjoy this one, if they put it aside before it's done. Go too far into "Love, Honor, Betray," though, and you'll be sorry you finished the whole thing.
The Blade may receive commissions from qualifying purchases made via this post.
R.K. Russell's life, sport & bisexual awakening 
This Black queer former NFL player says he's fighting "for us all to be seen, whether it be in the pages or on the screen"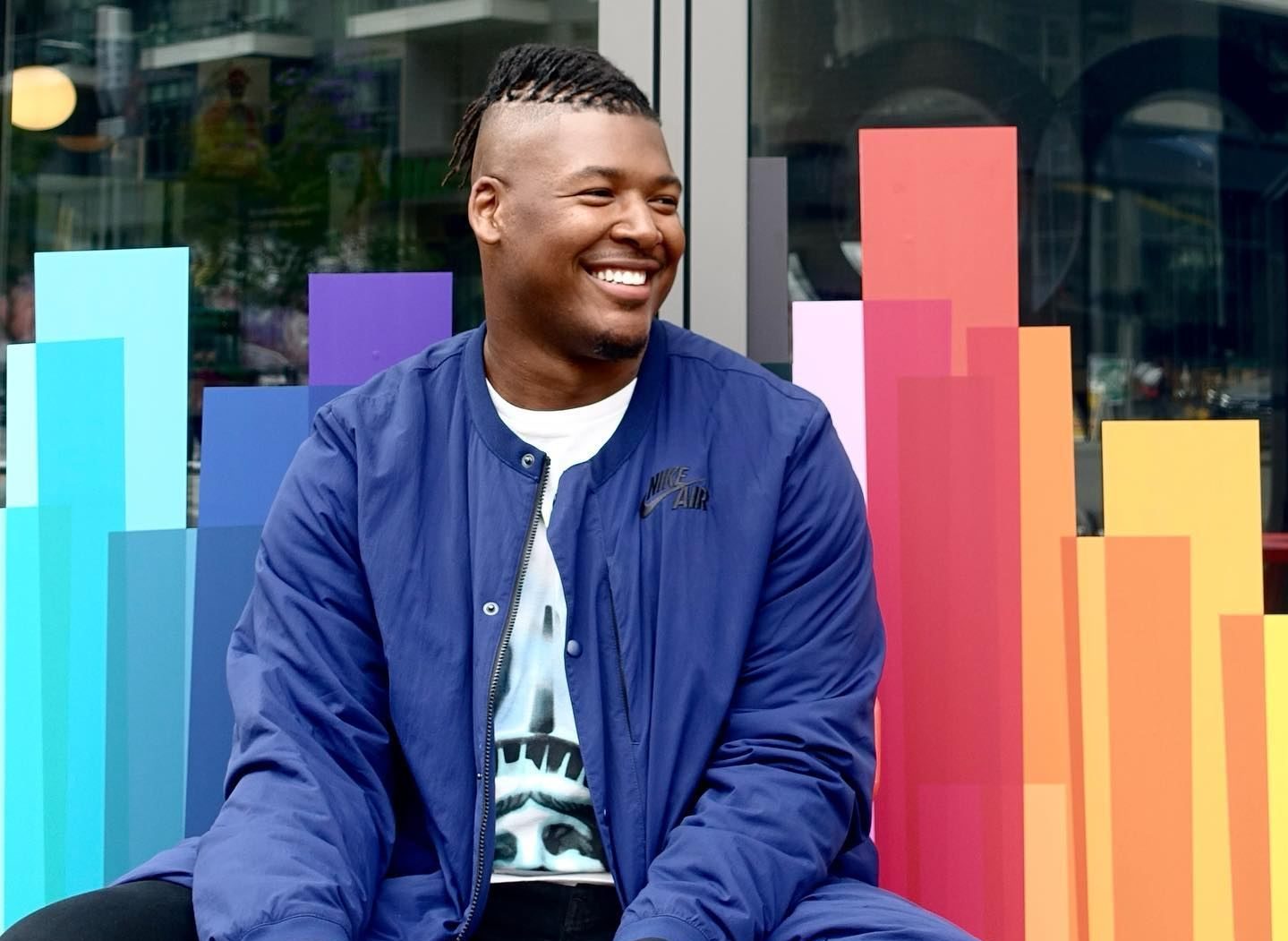 WEST HARTFORD, Conn. – He's tackled opponents on the gridiron, paved a path for out LGBTQ+ athletes and shared his unique voice in words and prose. Now R.K. Russell is celebrating the release of his long-awaited memoir, The Yards Between Us, as well as a Hollywood deal to bring his story to television viewers. 
It's something Russell told the Los Angeles Blade he never dreamed would be possible, even as a child.
"Grown me could barely imagine the book, let alone, little me," Russell said. "It is something I have not seen before, and something that doesn't really exist. Something that is so shocking even to me, this being my life. I think the reason that I continue to take these opportunities that come to use my platform and my voice and my talents, my gift, to not just tell these stories, but to hopefully champion other people in their story. To just fight for us all to be seen, whether it be in the pages or on the screen, everywhere people exist. We exist."
As the Blade reported in August 2019, Russell came out as bisexual in a feature for ESPN. The NFL defensive end was drafted by the Dallas Cowboys in 2015 and played a few seasons for the Tampa Bay Buccaneers and Buffalo Bills. After coming out as a free agent, Russell wasn't able to fulfill one of his dreams — to play professional football as an out and proud bisexual man. But at that time, he said all he was focused on was living his truth.
"It was a powerful time in my life," Russell told the Blade. "It was the first time I really felt that I was taking all this control and I wasn't just at the mercy of the NFL or waiting for that phone call, or at the mercy of friends, family, lovers. It was my decision and my moment and my truth. And I got to express it in a form that felt very genuine to me."
The Buffalo native called the experience "freeing."
"I didn't think I'd realize how much I had been proverbially holding my breath until that moment. And then it just felt like such an exhale. It's such a freeing thing, and the weight of the burden of that secret, of that shroud, or that shame," he said. "I just realized how heavy what I had been carrying for so long. So, definitely a powerful and freeing moment."
Having already told part of his story to ESPN, The New York Times and other news outlets over the years, there was a reason Russell felt it was important to write the rest of his story.
"That was just a very specific part of my life, and it showed me that maybe by sharing my whole story, my life and my journey and my truth and other parts could be just as impactful, if not more impactful," he said. As he set out to write the memoir, he said he first experienced imposter syndrome, until he came to a realization.
"The point that got me through was, 'What would little R.K. read that would have helped him? What was a book that didn't exist when he was young, and that he could have picked up and seen himself, or that people like him can pick up and see themselves? Or even people unlike him, to get a human connection to someone that does not look like them or doesn't play sports?' So, I think the huge, final push was, 'What would I have liked to have read as a child?' And hopefully that will help other people."
The Yards Between Us traces not only Russell's football career and his love for the game, for both men and for women, but also what it was like for him to keep his bisexuality secret and the tension between his private and public lives. As his weighs upon him, he's dealt a devastating loss, an event that leads to an all-enveloping darkness, until finally he recognizes, it's time to make a change.
Since coming out, he's found love with his boyfriend, Corey, grown closer to his mother and this September he'll mark four years sober.
Russell's memoir has won him accolades from LGBTQ+ readers, but not just them.
"I've also gotten a lot of support from people who aren't LGBTQ+ who see the value in the story, but also see the value in the intersections of it all. Because I don't just talk about being a bisexual, I talk about being a Black man. I talk about being a football player, defining masculinity and redefining masculinity. There's a lot of intersections that my story crosses. And I think for people to see all of these layers also coexisting in one person, that's important to see the bridges between these communities that at times can be put against each other, or it can be divided, to see them all exist within one person."
While all that sounds very serious, Sony Pictures Television sees comedy gold in exploring Russell's intersectionality of sports, race, sexuality and masculinity. His memoir is being adapted into a half-hour comedy series, as Deadline reported. Russell is co-writing and executive producing a half hour comedy series with Saeed Crumpler of "Flatbush Misdemeanors," alongside Gabrielle Union, who is a producer in her own right as well as wife to Dwyane Wade and stepmother to their 15-year-old trans daughter, Zaya Wade. As the Blade reported last month, the Wades left Florida because of its anti-trans policies and laws.
"She's fantastic. Amazing," said Russell. "If anyone wants to know what allyship looks like, Gabrielle Union and Dwyane Wade and their whole family, they're so amazing. "
Union, he said, recognizes the importance of representation. "It's important to have genuine representation, whether it be during Pride Month with companies and campaigns or in shows and books that our stories are coming from, that there are Black queer writers writing Black queer stories hopefully also in part started or acted by Black queer artists."
Long before he wrote a word of his memoir, Russell has been publishing his own poems, which he told the Blade was his "way to express life with words." He said he started writing poetry following the death of his stepfather.
"It was a way for me to kind of name grief, without naming it. I didn't have that vocabulary, that word at that time, but I was feeling it so intensely," he said.
One of Russell's poems, Tributes, was an effort at explaining bisexuality and his experiences. "'Bisexuality,' the word, means something slightly different to you, to me, or to someone else. I can talk about the experience in a way that is so varied and so broad and to me, so true and genuine." Below, an excerpt from that poem:
Love is freedom
and the freedom to love is a birthright,
or at least it should be.
These years fill my canvas
and I know too much of life to expect
only one color to leave its strokes across my heart.
Paint is intended to mix no matter the artist. —Tributes, by R.K. Russell