ACLU & Lambda Legal sue Oklahoma over trans healthcare ban
The law now makes it a felony for physicians to provide trans youth with treatments that can include puberty-blocking drugs and hormones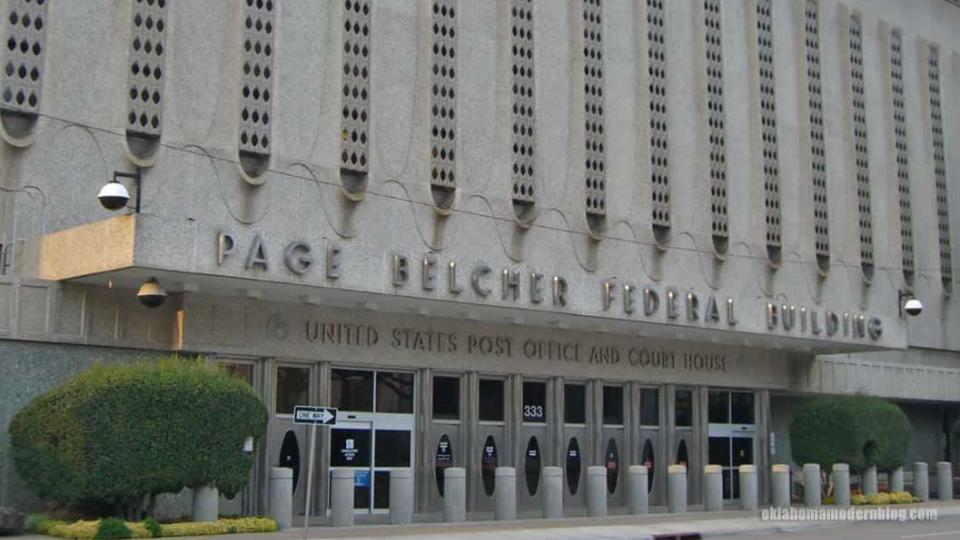 TULSA – In a lawsuit filed Tuesday in the United States District Court for the Northern District of Oklahoma, the American Civil Liberties Union, the ACLU of Oklahoma, Lambda Legal, and the law firm Jenner & Block LLP are challenging a new law criminalizing age-appropriate medical care for transgender adolescents signed by Republican Governor Kevin Stitt Monday.
Stitt signed Senate Bill 613, a law that will result in criminal penalties for medical professionals providing gender-affirming healthcare for minor patients. The law now makes it a felony for physicians to provide trans youth with treatments that can include puberty-blocking drugs and hormones.
With Stitt's signature, Oklahoma became the 16th state to ban trans youth from gender-affirming healthcare: Alabama, Arkansas, Arizona, Georgia, Idaho, Indiana, Iowa, Kentucky, Mississippi, Montana, North Dakota, Oklahoma, Tennessee, Utah, South Dakota and West Virginia.
In Alabama and Arkansas, federal judges have issued injunctions blocking enforcement of those state's laws. In Missouri on Monday, Attorney General Andrew Bailey is still blocked from enforcing an emergency rule limiting gender-affirming care after a St. Louis County circuit court judge granted a 14-day temporary restraining order.
In the lawsuit, a group of families with transgender adolescents and medical providers who support trans youth assert SB 613 unjustly and unfairly targets them and gender-affirming health care in violation of their rights under Equal Protection Clause of the 14th Amendment.
In September 2022, Oklahoma state legislators threatened to withhold COVID relief funding from Oklahoma University hospitals if they did not end their program supporting transgender youth. In March 2023, the Oklahoma legislature censured Rep. Mauree Turner, the state's only openly nonbinary lawmaker.
Such restrictions are opposed by leading medical experts and organizations, including the American Medical Association, the American Psychiatric Association, and the American Academy of Pediatrics. According to the Williams Institute of UCLA, there are an estimated 2,600 transgender youth ages 13-17 in Oklahoma.
"Every Oklahoman should have the freedom to access the care they need to survive and thrive, but once again, instead of deciding to boldly lead our state, Governor Stitt and members of the legislator have decided to risk the lives of one of our most vulnerable populations, to score political points with their base," said Megan Lambert, ACLU of Oklahoma Legal Director. "Oklahoma consistently ushers in the bottom of almost every list nationwide, from education and incarceration to healthcare and privacy, but lawmakers choose to spend their time pushing dangerous rhetoric on topics they know nothing about and attacking transgender children, instead of addressing the real issues Oklahomans face day to day. We all deserve the freedom to control our bodies and seek the healthcare we need, including gender-affirming care. The ACLU of Oklahoma and our partners have warned lawmakers that we will take swift action on any ban on gender-affirming care signed into law, and today is the day we make good on that promise."
"This law is a dangerous attack on the rights of families and their transgender youth who call Oklahoma home," said Harper Seldin, Staff Attorney for the ACLU's LGBTQ & HIV Project. "Governor Stitt and the politicians targeting trans youth have ignored the voices of parents, medical providers, and transgender youth themselves, instead choosing to put their politics between doctors and their patients. We're confident the state will find itself completely incapable of defending this law in court and welcome the opportunity to fight for the safety, dignity, and equality of trans Oklahomans."
"Based on nothing but animus towards transgender people and a campaign of misinformation and disinformation, Oklahoma officials have decided to prohibit the provision of necessary, safe, and effective evidence-based medical care for trans adolescents in Oklahoma. These actions risk the health, well-being, and very lives of trans youth in the Sooner State," said Omar Gonzalez-Pagan, Counsel and Health Care Strategist at Lambda Legal. "We will not stand idly by as discriminatory laws endanger our community. Trans youth in Oklahoma and elsewhere deserve no less. We are proud to represent, alongside our co-counsel, these five courageous families and a caring doctor, who together are standing up for their rights."
"SB 613 is an unconstitutional law that singles out transgender adolescents and discriminates against them and their families by banning necessary medical care and treatment," said Laurie Edelstein, a partner at Jenner & Block. "We are asking the court to block enforcement of SB 613 and protect the fundamental rights of transgender adolescents and their families to access appropriate medical treatment so that transgender adolescents have the same opportunity as their peers to thrive in their families, with their friends, in school, and in their communities."
************************************************************************************
Southern Utah Drag Stars file lawsuit over drag show permit denial
Plaintiffs argue City of St. George unlawfully discriminated against them in violation of their rights under the U.S. & Utah constitutions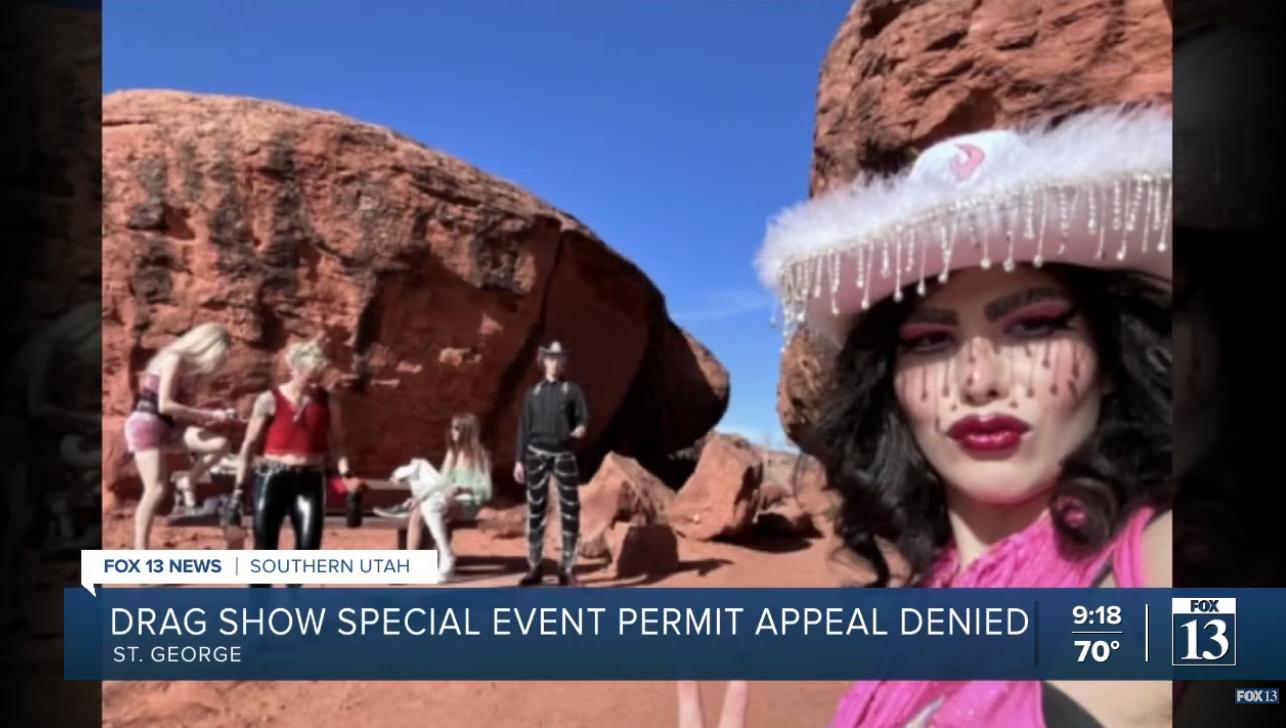 ST. GEORGE, Utah — Today, the Southern Utah Drag Stars (Drag Stars) filed a lawsuit against the city of St. George, Utah, which denied the organization a special events permit for a family-friendly drag show.
The city's refusal to grant a permit is part of a years-long effort to target drag performances and LGBTQ+ pride events in violation of the First and 14th Amendments, as well as the Utah Constitution. Legal counsel intends to seek a preliminary injunction to allow Drag Stars to host its family-friendly drag show in June.
On March 3, Mitski Avalōx applied for a City of St. George special events permit to host a family-friendly drag event, Allies & Community Drag Show Festival, at J.C. Snow Park. A few weeks later, the city denied her application, alleging that she violated its advertising ordinance, an obscure local rule which prohibits advertising for special events until the city grants a permit.
The advertising ordinance was not routinely enforced, in part because it is unworkable – permits are typically not issued until the day of or the day before events, making advertising an event practically impossible.
Drag Stars appealed the city's permit denial and at the hearing at least one city council member acknowledged that the advertising ban is not enforceable, but the city nonetheless denied Drag Stars' appeal
To make matters worse, while Avalōx's application was pending, St. George decided to suspend considering any new special event permits for six months, denying Drag Stars the opportunity to submit a new permit application after the initial rejection.
The city later exempted "city sponsored" events from the six month ban on new permit applications, creating a scheme whereby city officials selectively grant permits to favored events while denying all others. St. George's special events policies discriminate against drag performances and are so opaque that no one can know what is allowed and what is not.
"Requiring drag performers to meet unreasonable standards to receive a permit, or denying them these permits without legitimate justification, is censorship," said Valentina De Fex, Senior Staff Attorney with the ACLU of Utah. "Our lawsuit challenges the attempt by elected officials, who must uphold the rights guaranteed in the U.S. Constitution and Utah State Constitution, to push subjective viewpoints of what they deem appropriate." Regarding the impact of this case, De Fex stated, "With this filing we continue our commitment to stop efforts to discriminate against and silence LGBTQ+ and gender-diverse individuals in Utah."
"Drag is dance, fashion, and music — it is also deeply rooted in political speech — all protected by the First Amendment," said Emerson Sykes, Senior Staff Attorney with the ACLU Speech, Privacy, and Technology Project. "This is the latest offense in a larger pattern of attacks discriminating against gender-diverse and LGBTQ+ people and their rights in Utah and throughout the country."
Just last year, lawmakers in six states proposed bills to ban drag. Under some of these bills, a business would be considered a "sexually oriented enterprise" – and therefore be subject to strict zoning requirements and fees – just for letting female comedians wear pants or male magicians grow their hair out. Drag performers and host venues across the country have had no choice but to move to higher security or cancel performances altogether.
Governmental attempts to restrict drag performances claim to protect children from so-called obscene material. However, drag is not obscene, and restricting access to a supportive community only causes more harm to trans and LGBTQ+ youth, who are already at a higher risk of depression and suicide.
"The city of St. George is violating the First Amendment rights of Drag Stars and discriminating against them through a façade of permits and ordinances that have never been applied in this manner with any other group or organization," said Jeremy Creelan, Partner at Jenner & Block. "LGBTQ+ performers are entitled to protections under the First and Fourteenth Amendments, and we are asking the court to protect these fundamental rights and put a stop to this deeply troubling attack on free expression."
Related: