Ugandan MPs approve revised Anti-Homosexuality Bill
Measure still contains death penalty provision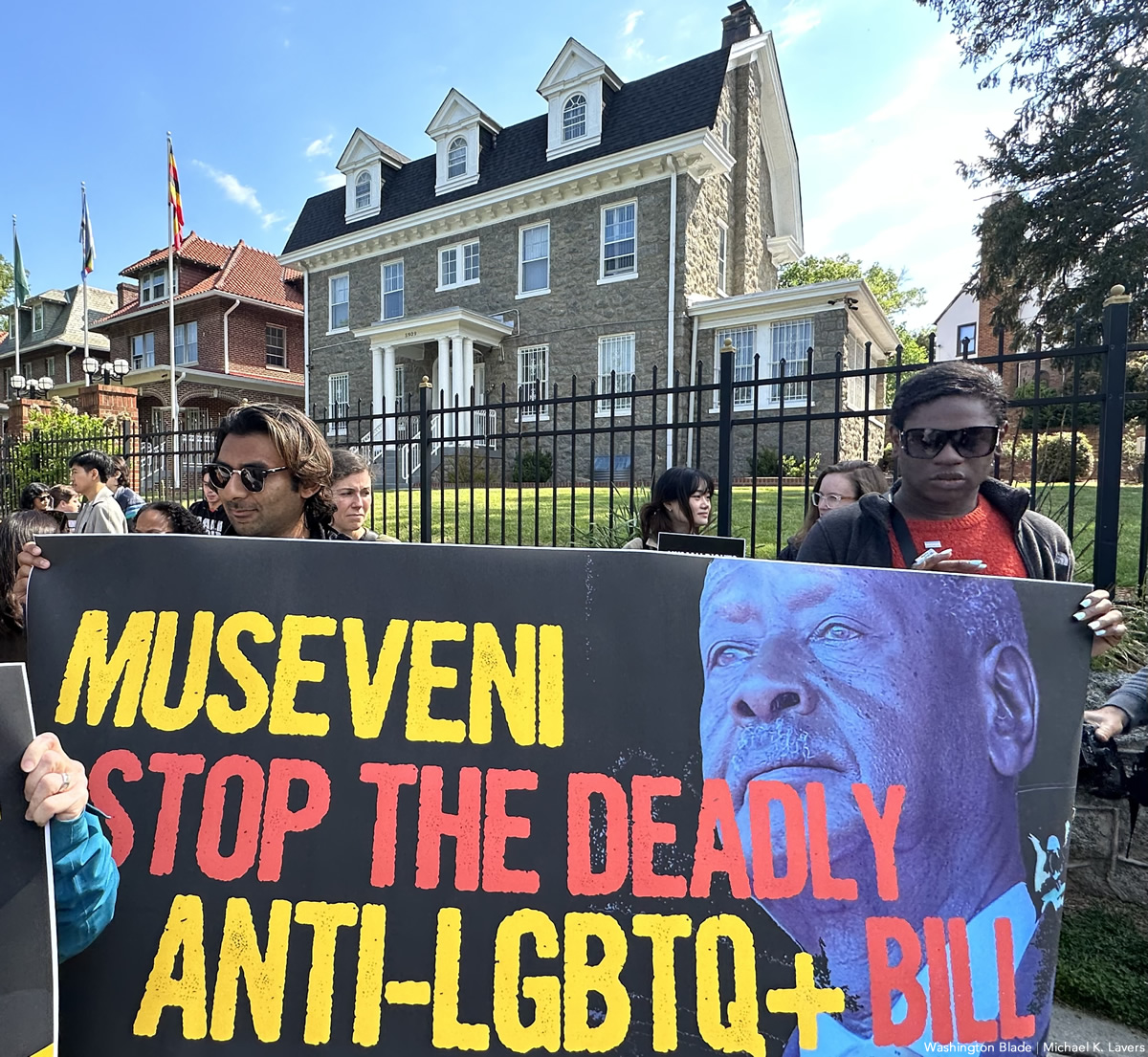 KAMPALA, Uganda — Ugandan lawmakers on Tuesday approved a revised version of their country's Anti-Homosexuality Bill that still calls for the death penalty for anyone found guilty of "aggravated homosexuality."
MPs in March approved the Anti-Homosexuality Bill, but President Yoweri Museveni on April 20 sent it back to Parliament for additional consideration.
The Legal and Parliamentary Sectoral Committee in an April 28 report notes Museveni specifically argued the law "should be clear so that what is being criminalized is not the state of one having a deviant proclivity, but rather the actions of one acting on the deviance or promoting the same."
The committee report also indicates Museveni argued the provision of the law that specifically required Ugandans to "report acts of homosexuality" created "unnecessary contradictions and duties which pose implementation challenges and conflicts in society."
The updated version of the Anti-Homosexuality Bill that lawmakers approved on Tuesday contains the aforementioned recommendations. The death penalty provision remains, even though Museveni advised lawmakers to repeal it from the original measure.
"This legislation is very, very draconian and extreme," said Frank Mugisha, executive director of Sexual Minorities Uganda, a Ugandan LGBTQ+ and intersex rights group, during an interview on "The Rachel Maddow Show" on Monday. "It is here to erase the entire existance of an LGBTQ person in Uganda, but it also radicalizes Ugandans into hatred of the LGBTQ community and we're already seeing that happening."
Museveni in 2014 signed a version of the Anti-Homosexuality Bill that imposed a life sentence upon anyone found guilty of repeated same-sex sexual acts. The law was known as the "Kill the Gays" bill because it previously contained a death penalty provision.
The U.S. subsequently cut aid to Uganda and imposed a travel ban against officials who carried out human rights abuses. Uganda's Constitutional Court later struck down the 2014 Anti-Homosexuality Bill on a technicality.
White House Press Secretary Karine Jean-Pierre and Victor Madrigal-Borloz, the independent U.N. expert on LGBTQ+ and intersex issues, are among those who have sharply criticized the measure.
Jessica Stern, the special U.S. envoy for the promotion of LGBTQ+ and intersex rights abroad, last month during a panel with four Ugandan activists the Center for Strategic and International Studies hosted said the Biden-Harris administration is "investing the potential impact of the Anti-Homosexuality Bill on U.S. foreign assistance." American officials last week postponed a meeting on the President's Emergency Plan for AIDS Relief's work in Uganda in order to assess the potential impact the Anti-Homosexuality Bill will have on it. 
Activists and their supporters have also sharply criticized Family Watch International, an Arizona-based group the Southern Poverty Law Center has designated as a hate group, and other anti-LGBTQ groups from the U.S. that have cultivated strong ties with Ugandan lawmakers behind the bill.
Advocacy groups in Africa condemn Uganda's Anti-Homosexuality Act
South African organizations criticize government's silence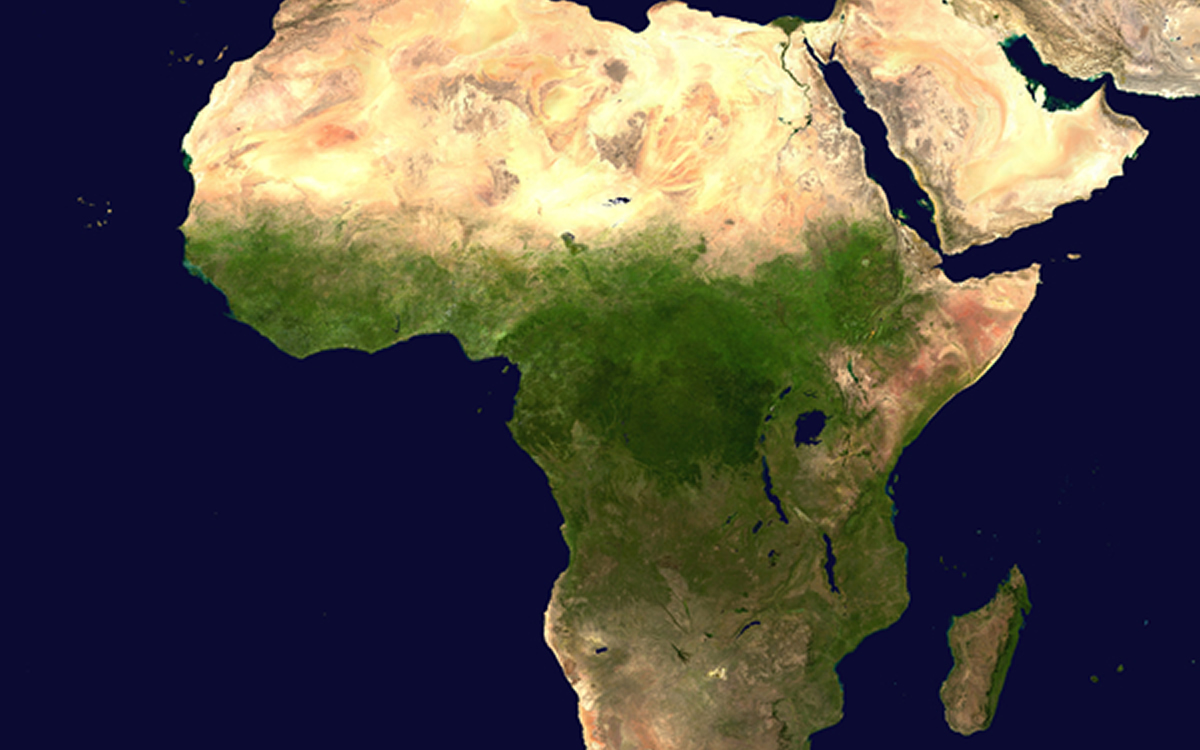 JOHANNESBURG — LGBTQ+ and intersex rights groups across Africa have condemned the signing of Uganda's Anti-Homosexuality Act that calls for the death penalty for "aggravated homosexuality."
Mpho Buntse, a spokesperson for Access Chapter 2, a South African LGBTQ+ and intersex advocacy organization, said it was very worrisome the South African government did not condemn the law, even though the country is the only one on the continent that fully upholds LGBTQ+ and intersex rights.
"It has really been apparent that South Africa would rather protect its diplomatic relations rather than impose on the sovereignty of a country like Uganda. However, we are not dealing with an issue of economic or financial diplomacy, but we are dealing with a human rights crisis. We are dealing with a situation where we could see potential violence being subjected to the LGBTQ+ community in Uganda, but not only to the LGBTQ+ community but the rest of the Ugandan population stands to be affected by this law because even if you don't identify as LGBTQ+ you will be compelled to report to the state those that you know that identify as LGBTQ+," said Buntse. "So we find it really problematic that we choose to be just spectators when we could or potentially have played an active role from the start of this."
Buntse noted Ugandan President Yoweri Museveni, who signed the Anti-Homosexuality Act on Monday, was in South Africa in late February.
"We didn't seize the opportunity to play an active role, so South Africa is always on a missed opportunity where we are now seeing a country to be a spectator instead of being an ally of the LGBTQ+ community," added Buntse.
Bruce Walker of Pretoria Pride, another South African advocacy group, said he was not surprised by the government's stance.
"They are showing their true colors," said Walker. "The governing party is full of homophobes. It's written in the constitution, the rights for the LGBTQI+ community, but they never support the LGBTQI+ community. They flatly ignore it. You either support and respect our constitution or not but as it stands they do not. They are far too scared to take a stand."
Gays And Lesbians of Zimbabwe also condemned the law, saying it violates human rights.
"This law blatantly violates the human rights of LGBTQ individuals in Uganda including the right to privacy, freedom from discrimination and the right to equal protection under the law We stand shoulder to shoulder with the Ugandan LGBTQ community through this difficult time," said GALZ in a statement. "We call on the Ugandan leadership to engage in constructive dialogue, and to work towards solutions that are inclusive and respectful to all individuals."
Lesbians, Gays and Bisexuals of Botswana, like GALZ, also condemned the law and expressed solidarity with LGBTQ+ and intersex Ugandans.
"It's a great disappointed to have the president assent the Anti-Homosexuality Bill," said LEGABIBO. "To all LGBTIQ+ identifying persons in Uganda, we stand in solidarity with you."
East Africa Trans Health and Advocacy Network also castigated the law. EATHAN, like LEGABIBO and GALZ, said it will continue to stand up for LGBTQ+ and intersex rights in Uganda.
"Sad day for LGBTIQ Ugandans. We stand with our trans, intersex and nonbinary Ugandans and the entire LGBTIQ community. We must keep fighting and have the law declared unconstitutional," said EATHAN.
We Are All Ghana, a Ghanaian LGBTQ+ and intersex rights group, in its reaction said the community in Uganda and across Africa should not be silenced.
"As we stand in solidarity with the Ugandan queer community, let us remind ourselves as the Ghanaian LGBTQ+ community and Africans as a whole that we must not allow ourselves to be bullied into silence. our rights are as human as anyone else's," said We Are All Ghana.
Shemerirwe Agnes, executive director of Africa Queer Network, a Uganda-based advocacy group, said there was nothing anyone or any particular organization could have done to dissuade Museveni from signing the bill.
"We are being attacked and killed since that bill was passed because the society and the police thought that just because that bill was passed it was now law so one would think that just because it's now law then it's now going to be implemented," said Agnes. "It was implemented even before it was signed into law there is nothing we can do now because President Museveni doesn't listen to anyone."
U.S. President Joe Biden is among those who have also condemned the Anti-Homosexuality Act.
The White House has announced it will "evaluate" the law's implications and how it may impact U.S. aid to Uganda. Advocacy groups, meanwhile, have challenged the Anti-Homosexuality Act in the Ugandan Constitutional Court.
Daniel Itai is the Washington Blade's Africa Correspondent.