Title 42 will end Thursday
Activists sharply criticize new U.S. asylum rules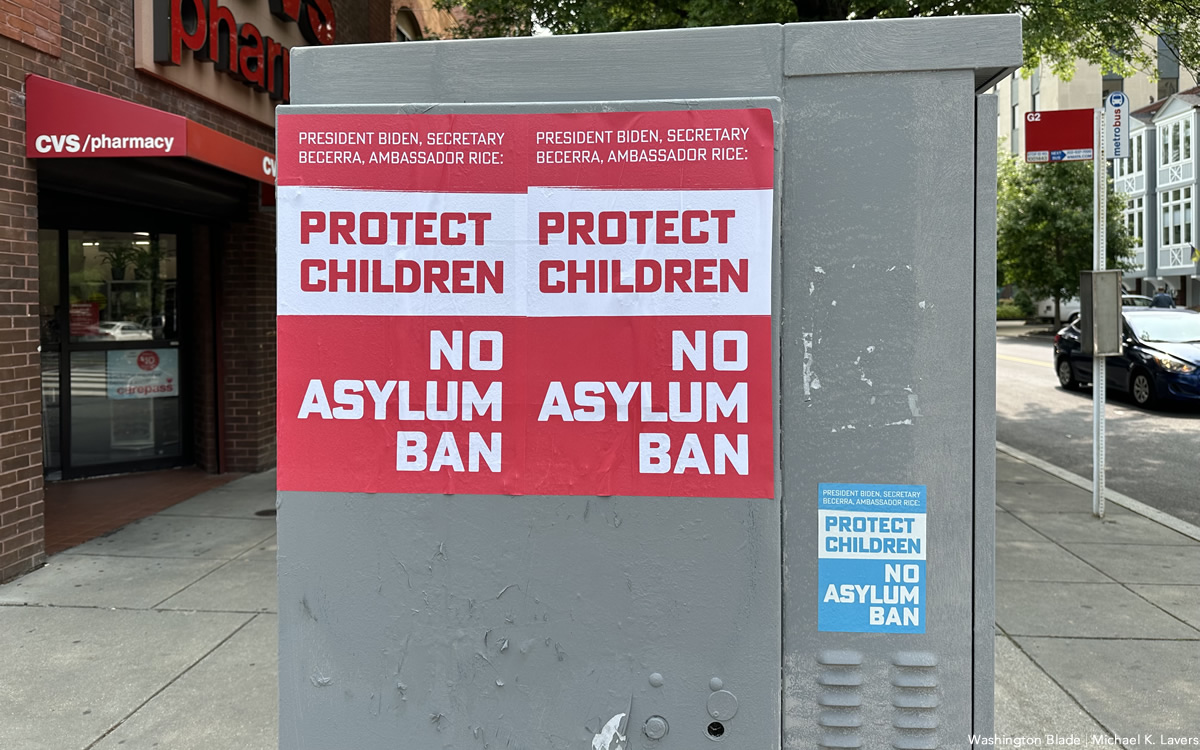 TIJUANA, Mexico — A rule that closed the Southern border to most asylum seekers and migrants because of the COVID-19 pandemic will expire on Thursday at 11:59 p.m. ET.
The Centers for Disease Control and Prevention in March 2020 implemented Title 42.
The Biden-Harris administration in April 2022 announced it would terminate the previous White House's policy, but Republican attorneys general from Texas and more than a dozen other states filed a federal lawsuit.
The U.S. Supreme Court last December ruled Title 42 must remain in place. The Biden-Harris administration a few weeks later announced the COVID-19 public health emergency — and Title 42 — would end on Thursday.
"Title 42 exacerbated already dangerous and often deadly situations for LGBTQI people seeking asylum," San Diego Pride Executive Director Fernando Z. López told the Washington Blade on Tuesday. "It's tenure caused additional strain on direct services, legal aid and community organizing resources that were felt on both sides of our cross-border region."
Abdiel Echevarría-Caban, a South Texas-based immigration attorney who the LGBTQ+ Bar in 2021 recognized as one of its 40 best LGBTQ lawyers who are under 40, on Tuesday said Title 42 "needed to end a long time ago, given the country was open to accept travelers through all our airports."
"It did not make sense to keep enforcing the policy when we have public health safety protocols in place already," he said. "The use of a public health mechanism to deter asylum seekers at the Southwest border from seeking protection was barbaric, wrong and a misuse of public policy."
Echevarría-Caban further detailed the impact Title 42 had on LGBTQ+ and intersex people and other asylum seekers from vulnerable groups that he and other lawyers represented.
"Here, at the Southwest border, we had to request exemptions for people, especially women, children and LGBTQIA people, who were sent back to Mexico, and were exposed to further danger at the streets in Mexico, exposed to cartel violence, extortions, kidnapping and rape," he said. "Here, in the United States, we have obligations under the Convention Against Torture. The United States was an active party in the development of our current international human rights and refugees system."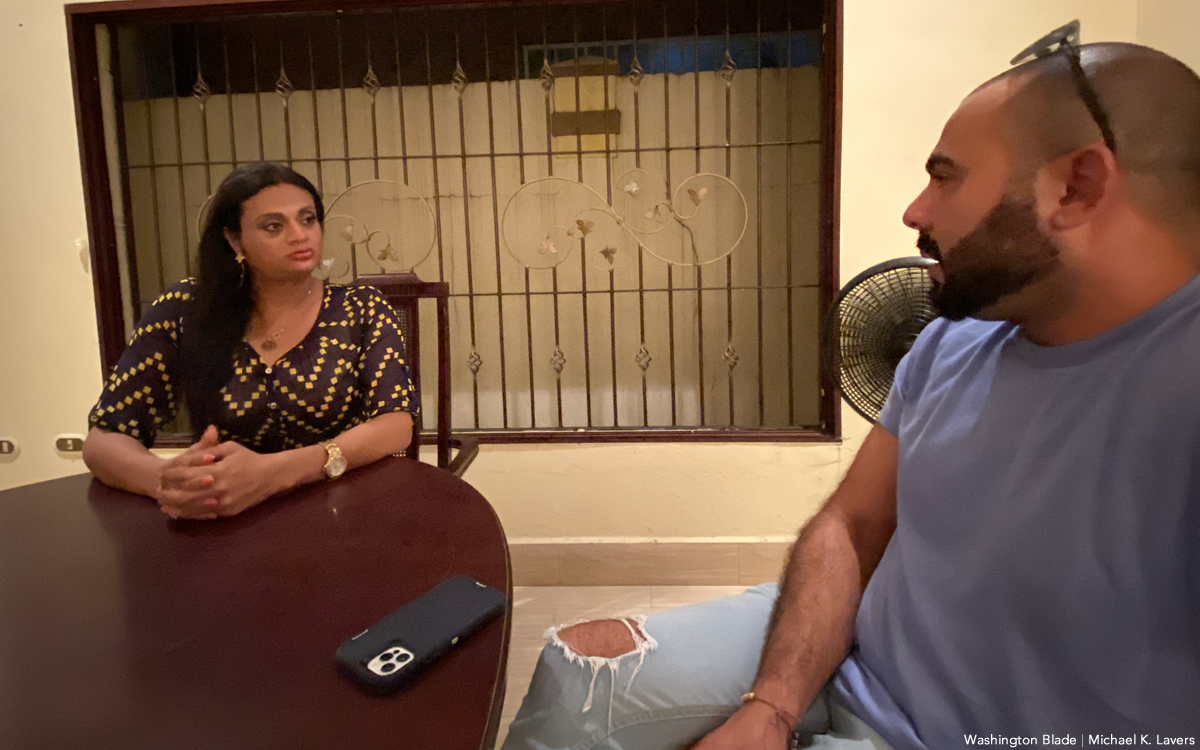 The Associated Press notes the U.S. on Thursday will begin to deny asylum to migrants who don't seek protection in a country through which they traveled or apply online before they reach the Southern border.
The Department of Homeland Security last fall created a humanitarian parole program for Venezuelans that it expanded to Cubans, Haitians and Nicaraguans in January.
A senior administration official on Tuesday said the Biden-Harris administration plans to "expand the family reunification parole programs" to Central American countries that include Guatemala, El Salvador and Honduras and to Colombia.
Secretary of State Antony Blinken and Homeland Security Secretary Alejandro Mayorkas, who was born in Cuba, on April 27 announced the U.S. will open more than 100 "regional processing centers" throughout the Americas. A senior administration official on Tuesday said they "will facilitate a broad range of legal pathways, lawful pathways to the United States and eventually Canada and Spain as well."
"Again, our goal is to add these centers to the set of legal pathways that already exist and that the administration has rolled out over the last two years," said the official.
Another senior administration official said the U.S. has "a robust set of consequences for noncitizens who, despite having these options available to them, continue to cross unlawfully at the border."
They said the U.S. on Thursday will begin to return them to Mexico under Title 8 after it reached an agreement with Mexican President Andrés Manuel López Obrador's government. (Mexican prosecutors have announced they will charge the director of the country's National Immigration Institute after a fire at an immigration detention center in Ciudad Juárez, a border city that is across the Rio Grande from El Paso, Texas, killed 40 migrants on March 27. The Associated Press reported a security camera inside the facility recorded two guards who did not try to help the migrants who were inside the cell in which the fire began. The guards, according to the Associated Press, eventually walked away.)
"It also includes the circumvention of lawful pathways rule that we will be posting for public inspection tomorrow (Thursday) morning, and that rule will place significant conditions on asylum eligibility for individuals who do not take advantage of these robust lawful pathways that we have established, who do not schedule their safe and orderly presentation at the border using our CBP One mobile application, and who do not claim asylum in one of the countries that they travel through," said the official.
The official further noted the U.S. will begin "significantly expanding … our use of expedited removal at the border."
"This is our traditional Title 8 consequence for individuals who are encountered between ports of entry," said the official.
TransLatin@ Coalition President Bamby Salcedo on Wednesday told the Blade it is "unfortunate that instead of moving forward, we continue to go backwards."
"The elimination of Title 42 will impact all of us, but specifically LGBTQ asylum seekers," said Salcedo. "It is incomprehensible that this administration is taking this step. It's about moving forward and bettering the lives of people, not taking away the gains that we have earned with hard work, blood and tears."
Immigration Equality Legal Director Bridget Crawford in a statement also sharply criticized the Biden-Harris administration over its new rules for asylum seekers and migrants once Title 42 ends.
"We are astonished by the administration's callous disregard of the dangers President Biden's asylum ban imposes on LGBTQ refugees. In the final rule — scheduled to go into effect once the Title 42 policy is lifted — the administration doesn't meaningfully address or fix problems with the ban we identified in the notice and comment process. Instead, using circular logic, the administration dismisses our concerns, and doubles down on the illegal implementation of the ban," said Crawford.
"This ban is a travesty that will cause LGBTQ refugees (and others) with strong, meritorious asylum claims to be sent back to countries where they will be persecuted or killed," added Crawford. "By implementing this ban, instead of humane solutions that would effectively and compassionately manage the border, President Biden has broken his promise to protect LGBTQ asylum seekers and refugees."
The Organization for Refuge, Asylum and Migration works with Jardín de las Mariposas, a shelter for LGBTQ+ and intersex migrants in the Mexican border city of Tijuana.
ORAM Executive Director Steve Roth on Wednesday said even though his organization "is glad to see an end to Title 42, an unlawful, Trump-era policy, we are deeply concerned about the new barriers to asylum put forward by the Biden administration."
"President Biden's restrictions on asylum will have especially harmful and dangerous consequences for vulnerable LGBTIQ refugees and asylum seekers, leaving them in places where their safety will be at risk," said Roth. "The administration's new border policies will continue to deny many LGBTIQ refugees their legal right to seek asylum at the U.S.-Mexico border."
Echevarría-Caban said the new policies will "pose more obstacles, and contrary to what is expected, it will increase the immigration court backlogs."
"Our government needs to understand that we cannot use domestic law to weaponize immigration proceedings to avoid compliance with our international obligations or due process," he told the Blade. "Due process is the core of our legal system, without it, who are we as a nation?"
Vice President Kamala Harris is among the administration officials who have publicly acknowledged violence based on gender identity and sexual orientation is among the factors that prompt LGBTQ and intersex people to leave Guatemala and other Central American countries.
Sources in Tijuana, Ciudad Juárez and other Mexican border cities this week have told the Blade that tens of thousands of migrants have arrived in their respective cities before Title 42 ends. It is not clear how many of them identify as LGBTQ+ or intersex, but violence in these cities remains commonplace. (The State Department currently advises U.S. citizens not to travel to the Mexico's Tamaulipas state in which the border cities of Matamoros and Reynosa are located because of "crime and kidnapping." The State Department also advises U.S. citizens to reconsider travel to Mexico's Baja California, Sonora and Chihuahua states — which border California, Arizona, New Mexico and Texas respectively — because of "crime and kidnapping.")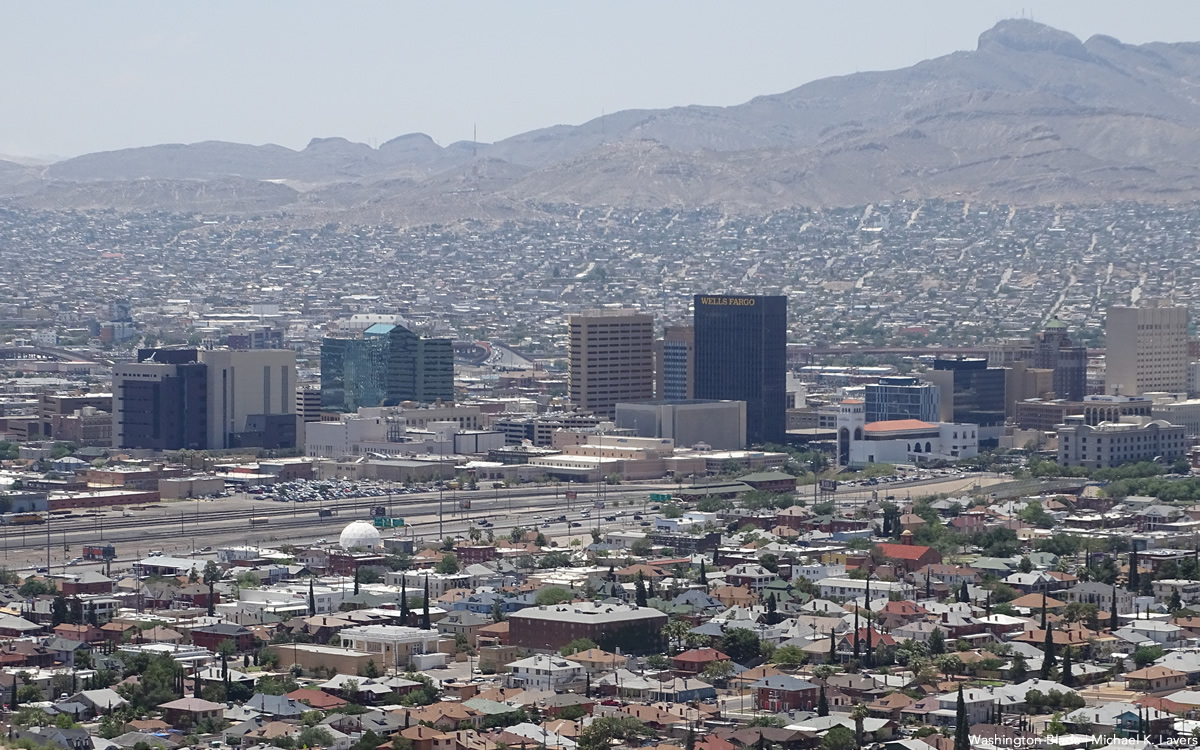 Paloma de los Ángeles Villegas Pacheco, director of Trans Igualdad, a Transgender rights organization in Ciudad Juárez, on Tuesday told the Blade there "is disinformation" among LGBTQ and intersex migrants who are in the city.
"They think that they are going to be able to access the legal asylum process," said Villegas. "It will be more difficult for them to enter (the U.S.) once Article 42 ends. The impact will be worse for them."
Altagracia Tamayo is president of Centro Comunitario de Bienestar Social (COBINA), a group that works with LGBTQ+ and intersex people and other vulnerable groups in Mexicali, a Mexican border city that borders Calexico, Calif., in California's Imperial Valley.
Tamayo said roughly a quarter of the 600 migrants who are currently living in the two shelters that COBINA operates are LGBTQ+. Tamayo, like Villegas, told the Blade there is "uncertainly" around the end of Title 42.
"The problem is that they think they are going to open the borders … they think they are going to receive them," said Tamayo. "Article 8 is going to impose many, many restrictions."
A fire destroyed a COBINA shelter in July 2021. Tamayo told the Blade her organization struggles to support the migrants who live in COBINA's two remaining shelters.
"The heat is coming," she said. (Summer temperatures in Mexicali frequently exceed 110°F) "We don't have enough food to give them three meals a day. It is one of the problems of so much waiting, for so many months. It's definitely very complicated."
Mayorkas 'clear-eyed' about post-Title 42 challenges
Mayorkas on Wednesday during a press conference in D.C. said his agency is "clear-eyed about the challenges that we are likely to face in the days and weeks ahead, which have the potential to be very difficult."
"Even after nearly two years of preparation, we expect to see large numbers of encounters at our Southern border in the days and weeks after May 11," he said.
Mayorkas, nevertheless, stressed the end of Title 42 "does not mean our border is open." He also reiterated the Biden-Harris administration's immigration policy.
"We will once again process people at our Southern border using our immigration authorities under Title 8 of the United States code," said Mayorkas. "Our overall approach is to build lawful pathways for people to come to the United States and to impose tougher consequences on those who chose not to use those pathways."
"We are taking this approach within the constraints of a broken immigration system that Congress has not fixed for more than two decades and without the resources we need, personnel, facilities, transportation and others that we have requested of Congress and that we were not given," he added.
White House debuts new actions to protect the LGBTQ community
HUD will launch federal initiatives to combat LGBTQ youth homelessness and new regulations to "protect LGBTQ kids in foster care"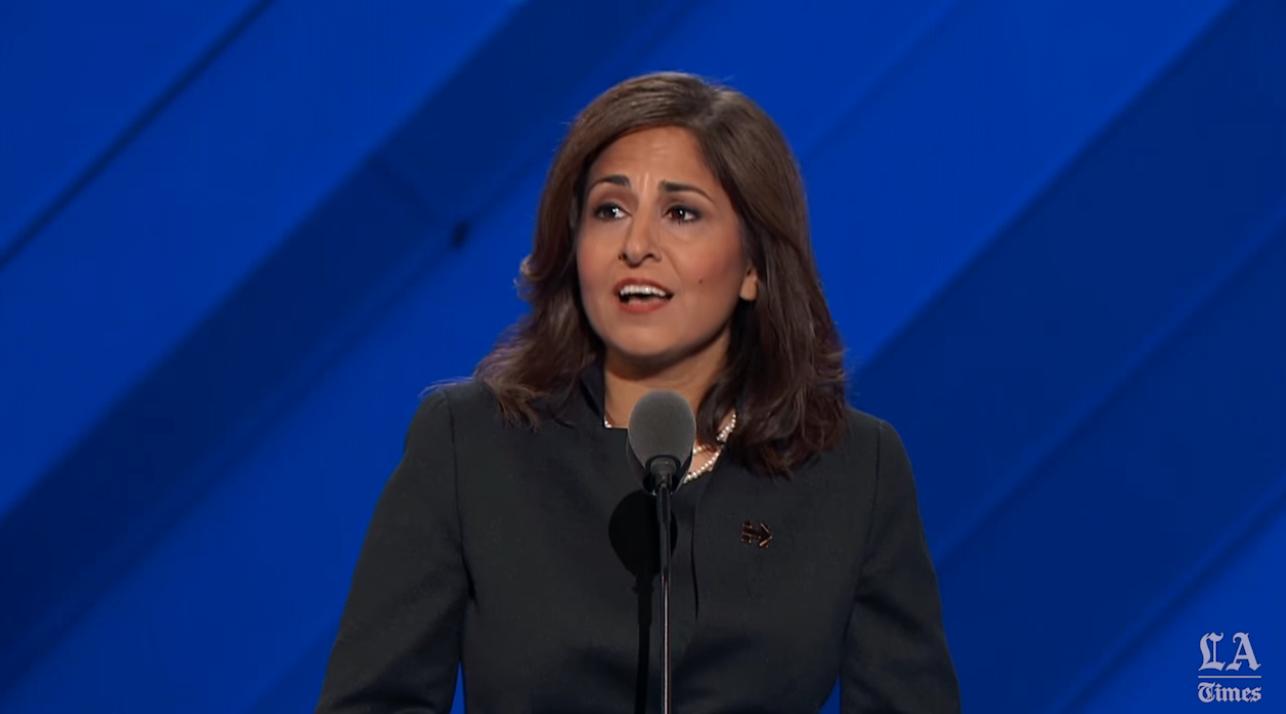 WASHINGTON – White House Domestic Policy Advisor Neera Tanden, during a call with reporters on Wednesday, announced a slate of new actions the administration will undertake to better protect the LGBTQ community.
These will focus on three major areas, she said: safety and security, issues for LGBTQ youth like mental health and housing insecurity, and combatting book bans.
President Joe Biden has "already developed a historic record of supporting the LGBTQ community," Tanden said, noting that he and First Lady Dr. Jill Biden are also prepared to "host the largest Pride celebration in White House history" on Thursday evening.
At the same time, she said, LGBTQ Americans are now experiencing "a whole range of attacks" from "hateful, un-American legislation" to "a disturbing surge in violent threats."
Administered by the U.S. Department of Homeland Security in partnership with the U.S. Department of Justice and U.S. Department of Health and Human Services, the administration's "community safety partnership" will "work hand in hand with LGBTQ community organizations" to provide safety training and resources, Tanden said.
For example, she said, "and it's so unfortunate to have to say this," but the partnership will help LGBTQ community centers "prepare for the worst" – including "bomb threats, active shooters, and cybersecurity threats – while also protecting "healthcare providers who serve the community by working with doctors and medical associations."
Actions for LGBTQ kids that Tanden previewed on Wednesday include HHS's development of a behavioral health care advisory for transgender and gender diverse youth, to help ensure young people are given the best evidence-based care.
On Thursday, she said, the U.S. Department of Housing and Urban Development will launch federal initiatives to combat LGBTQ youth homelessness and new regulations to "protect LGBTQ kids in foster care."
Finally, Tanden said, the U.S. Department of Education's Office for Civil Rights "will appoint a new coordinator" to combat book bans, which disproportionately target, for exclusion, materials with LGBTQ characters or themes, or communities of color.
DoE's coordinator will "offer trainings and resources to schools to help them understand that students have a right to learn free from discrimination, and that book bands may violate federal civil rights laws if they create a hostile environment for students," Tanden said.
A senior administration official, responding to a question from the Washington Blade following Tanden's remarks, elaborated on the scope of the community safety partnership.
Community organizations, they said, will include "health clinics, community centers, and organizations that are planning Pride celebrations, but it also includes small businesses like restaurants and bars that have been targeted because they're run by LGBTQI+ Americans or because they host events that support that community."
"We'll be encouraging and reaching out directly to organizations that have been impacted by these violent threats to help make sure that they have the training and the resources they need to stay safe," the official said.
They added that DHS and DoJ, in anticipation of the possibility that threats will increase in June, "have both been working proactively over many months leading up to Pride to communicate with state and local law enforcement about the threats that the community may face and to help local pride organizers get access to any federal safety resources they may need to help keep the community safe."
Asked to explain how HHS's healthcare focused initiatives will be reconciled with restrictions targeting medical interventions for trans youth in conservative states, the official noted ongoing efforts to fight back – including by federal rulemaking and litigated challenges of policies that violate Americans' rights.
When it comes to the actions previewed by Tanden, the official said, "Almost half of LGBTQI+ youth say they seriously considered committing suicide in the past year, and that attacks on their rights have made their mental health worse. That's a serious crisis that we want to take on and this advisory will help."
Additionally, they said, "HHS is announcing that they're going to release new guidance to states to help them use federal funds to offer dedicated mental health services to the LGBTQI+ community," while "the Substance Abuse and Mental Health Services Administration, or SAMSA, is releasing $1.7 million in new federal funding for programs that support the health and mental health of LGBTQI+ youth by investing in programs that are focused on family affirmation."
Responding to other questions about anti-LGBTQ legislation and the rising transphobic and anti-LGBTQ sentiment in America, the official offered some insight into the Biden-Harris administration's positions on these matters more broadly.
"Part of our role here is to lift up the stories of transgender kids and their families to help the American people understand what is happening to families who, as the President says aren't hurting anyone but are being hurt by these laws," said the official.
"These aren't just attacks on the rights of LGBTQI+{ Americans, they are part and parcel of a coordinated attack on our democracy," they said. "We're not just talking about laws that target transgender kids. These are really laws that get at the heart of our basic freedoms and values: the right to free expression, the right to make decisions about your own body, the right to parent and raise your children."
The official added, "Opponents of LGBTQI+ Americans are leading a pretty significant campaign of disinformation," which have included "the same types of hateful lies and stereotypes that have been used against our community really for decades and for generations."