Genres blend and genders bend in 'Broadway'
Another example of VOD as a platform for smart, artfully crafted films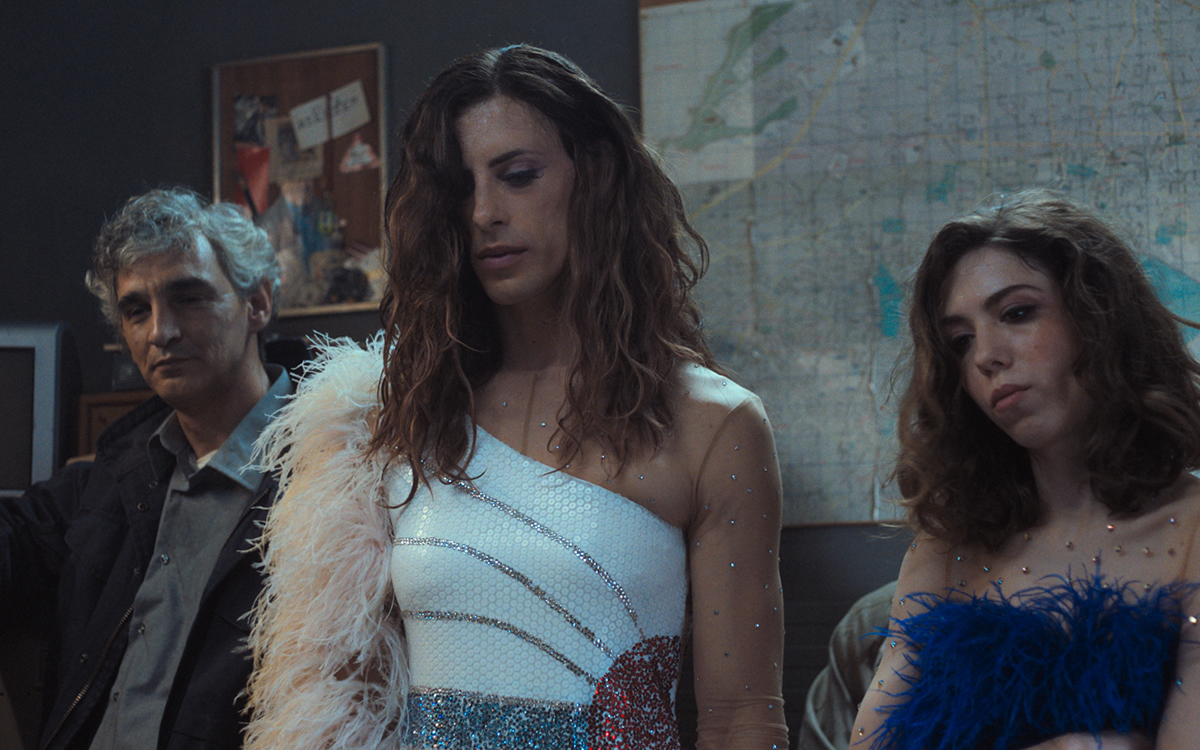 To read Greek writer/director Christos Massalas's comments in the "official" notes included within the press material for his debut feature film – "Broadway," which opened a limited theatrical run on April 26 and drops on DVD and VOD platforms May 16 – is to wonder what kind of abstract, experimental, hallucinatory vision he must have been following as he crafted it.
Describing the gestation process for his movie as he experienced it within his own mind, Massalas says that "The colors were saturated, and the feelings were sometimes red, sometimes blue, and sometimes they smelled of gasoline. There were dancers, there were thieves, and Athens was a sunlit stage where monuments of the 20th century stood glorious and rusty." All that sounds very raw and haphazard, and perhaps more than a little pretentious, like a fledgling author's ambitious-but-unfocused vision for the "Great American Novel" (or, in this case, the "Great Greek Novel") they are passionately planning to write.
Yet incredibly, it's a description that captures to perfection the essence of the film he crafted from that vision, and perhaps even conveys more useful information about it than any plot synopsis might ever be able to do.
Nevertheless, simply as a matter of form, we'll venture to offer one. "Broadway" is the story of a band of performers, pickpockets, and small-time thieves who form a little family of outcasts living in an abandoned entertainment complex – the "Broadway" of the title – while putting on shows in the streets and stealing unbeknownst from the audiences who gather to watch them. It's told from the perspective of Nelly (Elsa Lekakou), a strip club dancer on the run from her wealthy and controlling family who is drawn into the group by its charismatic mastermind, Markos (Stathis Apostolou), and finds a heaven from her "pitbull" of a stepfather and the gang of thugs he employs to keep her in check.
Nelly, however, is no naïve victim in need of rescue – though she claims to be accustomed to playing that role – but a resourceful and headstrong young woman more than capable of surviving by her own wits in the mean streets of an economically-ravaged Athens. Her talents as a performer quickly make her invaluable to the ragtag cadre under her new Markos' autocratic reign, and though she assumes and accepts the special status afforded to her as lover and muse to her new protector, she also wins the loyalty and affection of her new cohorts as easily and completely as she gains the trust of Lola, the allegedly vicious and rabid monkey they keep locked in a cage as a sort of unofficial and unappreciated mascot.
Lola is not the only confined member of the Broadway clan, however; a mysterious, badly beaten fugitive named Jonas (Foivos Papadopoulos) is being kept in a storage room, locked away as he recovers from his injuries and hides from the powerful underworld kingpin who wants him dead. As he returns to health, his presence becomes a dangerous liability – until Nelly hits upon an idea to keep him hidden in plain sight by turning him into Barbara, her partner in a two-woman dance act and the newest member of their troupe.
From there, "Broadway" launches into an ambitiously sweeping narrative that feels like equal parts film noir and Charles Dickens as it takes us into a colorful and morally ambiguous underworld, created by economic disparity and filled with shadowy figures and secret alliances, then bursting improbably forth into a gender-bending musical before finally moving into Hitchcock territory for a thrilling third act "caper" scenario made even more suspenseful by the shifting loyalties between its leading players. We don't like spoilers, but we'll just say that the question of whether there is "honor among thieves" is key to the story's endgame.
Massalas, a London-educated Greek filmmaker with an impressive catalogue of short films, has scored a long list of prizes at international festivals including Cannes, AFI Film Fest, and
Locarno, where in 2016 he was selected as one of the most promising new directors in the world. For his feature debut, he received support from the Greek Film Center and the Sundance Institute; with that kind of artistic pedigree behind it, it's no surprise that "Broadway" is a deeply, almost ecstatically cinematic piece of work.
Richly visual, it evokes filmic echoes not only from the influences cited above, but from directors like Fellini, Jodorowsky, Godard, and Marcel Carné – whose epic theatrical romance "Les Enfants du Paradis" seems almost baked into its core. Yet while it may contain plenty of nods, intentional or otherwise, to past masters of the medium, it never feels stodgy or over-reverent, and audiences coming at Massalas' movie from a less scholarly perspective will find plenty to appreciate in his own bold, artfully eclectic style – and everyone is sure to approve of his abilities as a storyteller, which enable him to pack an entire epic's worth of plot, complete with nuanced layers and deeply-drawn character development, into a just-over-90-minute movie without ever making it feel rushed.
Yet even with all that art packed into it, the thing that makes "Broadway" a standout entry in the VOD film market is its queerness. Not only does it hinge on a cis male character donning drag, it also features a gay couple (Rafael Papad and Salim Talbi) in significant roles as members of the gang. More important, perhaps, it never uses its potentially offensive "man-hiding-out-in-drag" premise to get cheap laughs or set him up for humiliation or ridicule. On the contrary, it quickly becomes clear that Barbara is more than a disguise for Jonas; she's an empowering influence, and he blossoms with the transformation. Is he straight or gay? Trans, gender fluid, or just a drag queen? The movie never really tells us, and in fact seems to disregard it as irrelevant. It's an ambiguity that feels comfortable rather than challenging, and makes his romance with Nelly – along with the steamy sex scenes that come with it – somehow even more hot.
There are a few quibbles that could be made about Massalas' film; there's some heavy-handed foreshadowing that makes a few of its twists more predictable than they might be, and it sometimes wallows a bit too much in its symbolism. Still, in context these elements are part of the cinematic ride he takes us on, and he provides enough unexpected surprises in other areas to make up for any perceived missteps along the way. With a universally excellent cast, grounded by Lekakou's solid, confident turn at the center of it all, "Broadway" is yet another example of the growing promise of VOD as a platform for the kind of smart, sophisticated, artfully crafted film content that just doesn't get shown in movie theaters in post-pandemic America.
That said, "Broadway" would undoubtedly look great on the big screen, and if you're lucky enough to be in a place where it's on one, it's worth making the effort. If not, don't let that stop you – it looks pretty great on the small screen, too.
Max brings history to the masses in entertaining 'Book of Queer'
Cervini's work not a typical queer documentary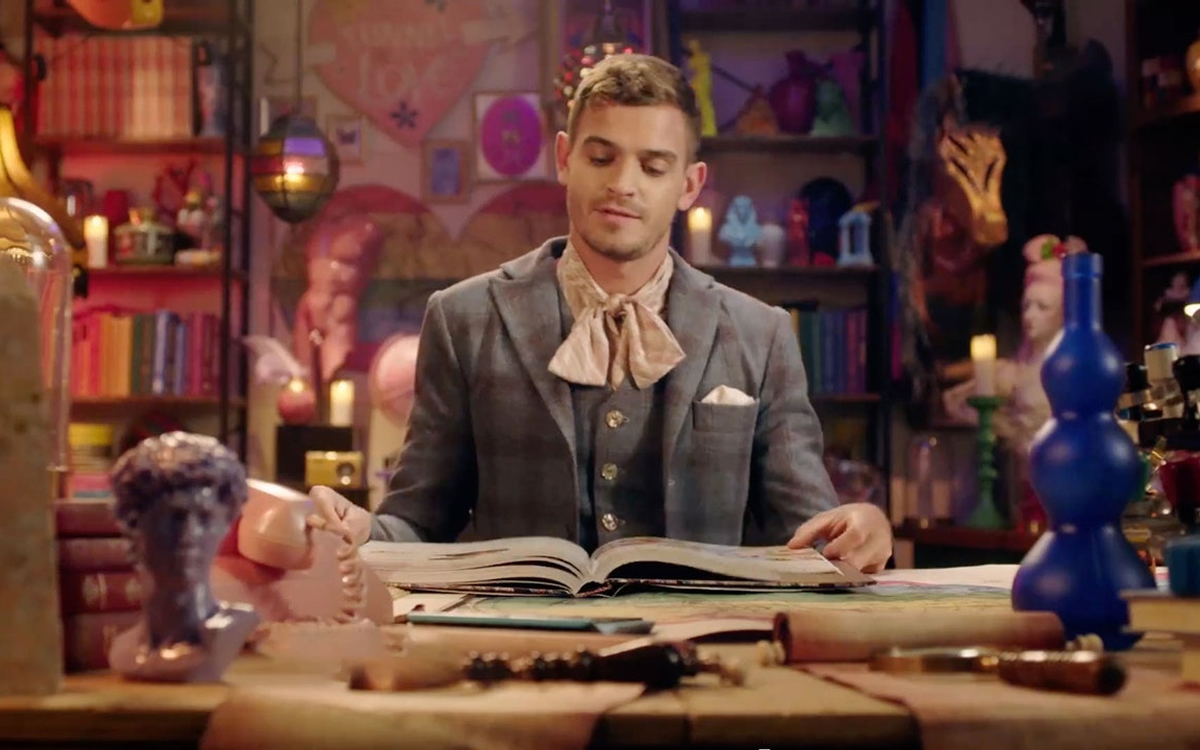 Pride month has officially arrived, and that means it's time again for all our TV providers to join the rest of the corporate world in falling over itself to show its support the only way it knows how – by marketing directly to us and letting us know that, yes, they want our money, too.
We can't resist a little glib snark, but truthfully, we're not complaining. After being ignored for decades by the mainstream, a little overcompensation once a year is fine by us. That's especially true when the content that rolls out on our screens is well-crafted, authentic, and entertaining without pandering to its audience – which, as anyone who has binge-watched through the "LGBTQ+" section of their streaming service of choice can easily tell you, is not always the case.
That's why we chose to start our Pride month viewing with a series that's not even brand new. "The Book of Queer," which is part of the debut rollout on Max (the rebranded streaming service formerly known as HBO Max), originally aired on Discovery + for Pride 2022. Now, it's available to a wider audience just in time for Pride 2023, and coupled with its focus on queer history, the timing is too perfect not to bring it to your attention.
Created by Harvard-and-Cambridge-educated historian Dr. Eric Cervini – likely familiar to many of our readers via a popular social media presence built around his "Queer History 101" newsletter – "Book of Queer" is a five-episode crash course that tells the stories of significant queer (or purportedly queer) individuals who have made their mark on human civilization across the millennia through re-enactments by an all-queer ensemble cast, illuminating them with commentary from an array of expert "talking heads" who are both erudite and accessible. It's a familiar format, obviously, but this time it comes with a twist – the re-enactments take the form of comedic sketches, reimagining its famous historical subjects through a contemporary lens and turning them into campy (and absurdly anachronistic) avatars of defiantly queer empowerment.
Those accustomed to a more straightforward documentary approach might be put off by this approach, and we can't blame them; the irreverence of the very first episode, which explores queer leaders of government throughout history and depicts Abraham Lincoln as a flamboyantly sexed-up serial gay lothario, is by itself enough to raise hackles. Considering the reverence with which most of these individuals are viewed today, it's inevitable that many viewers will find the show more than a little transgressive.
Yet even as it plays fast and loose with the accuracy of its portrayals – which, for the record, feels like a deliberate tactic, not a clumsy effort to contemporize and dumb them down for a modern audience – it is scrupulous about making sure we aren't fooled by its wacky style into thinking that it doesn't take any of this stuff seriously. Though it plays on all the familiar tropes and stereotypes of modern queer culture – to the point that we might be offended by some of its humor if it came in a show not conceived and executed by queer creators – it is always quick to set the record straight, not just with the savvy, well-researched insight of the commentators, but with clever visual aids like infographics and pop-up supplemental facts; like Cervini's online history lessons, there's a light tone to the whole affair, giving everything a fresh sense of fun that makes it all feel very much like a product tailored for the reputed shallowness and short attention span of the internet age -but that doesn't mean it's not dedicated to honoring the history it relates to us by remaining strictly aligned with the facts.
Indeed, in many ways it uses its cheeky burlesque of history to amplify and drive home some of its most convincing points. How better to underscore its arguments – the nonbinary identity of Egyptian monarch Ahkenaten, or Abe Lincoln's committed sexual relationships with the lengthy list of male "roommates" who shared his bed (yes, really) before becoming president, and those examples are just from the first installment – than by comically portraying them as if they were the modern equivalent of their "types" in the queer community? More than that, when we see these histories presented in this way, the arguments of "traditional" (i.e. heterosexual) historians that dismiss such theories as unsubstantiated speculation seem even more ludicrous than they did before – and that's saying a lot.
In truth it's more than a little thrilling to see the show's unequivocal assertions about the queerness of its subjects – all backed by rigorously cited sources and extensively researched anecdotal evidence – presented without a lot of the equivocating disclaimers that usually accompany that discussion. And while it may take most of the first episode for some viewers to warm up to its madcap approach (though more casual audiences may be comfortable with it from the start), it quickly reveals its value goes beyond simply keeping us entertained. By episode 2, not just in spite but because of its humor, it's able to evoke unexpected – and unexpectedly powerful – tears over the death of Alan Turing, and to remind us that Renaissance artists like Da Vinci and Michelangelo lived under constant threat of prosecution, punishment, and even execution for sodomy.
Indeed, if there's one common thread that runs through all these histories, it's the ever-present suppression, persecution, and worse that has been imposed upon queer people across the centuries; if "Book of Queer" makes us laugh, it does so in the spirit of all the pioneers who came before it, combating the cruelty and bigotry of our oppressors with the kind of fierce, subversive comedic artillery that easily pierces their small-minded assumptions and attitudes about us.
That, as much as anything, drives home the importance of a show like "Book of Queer" in the here and now, as LGBTQ+ life and culture faces a resurgence of bigotry and legislation aimed at pushing us back into the closeted, underground life we've had to endure for millennia. That importance is clearly not lost on Cervini, who despite the involvement of high-profile guest narrators like Margaret Cho and the late Leslie Jordan emerges as the show's brightest star. Appearing in each episode to provide "footnotes" that give further historical context for each of the stories, his twink-ish youthful appearance and mischievously fey charm belie his status as a Pulitzer-nominated author and historian (for his 2020 book, "The Deviant's War: The Homosexual vs. The United States of America"), but the authority and comprehensive knowledge with which he speaks leave no doubt of his ability to lead a generation of young queer scholars and activists fighting into the future, armed with the certainty of facts and an understanding of a history that has been buried by our oppressors for far too long.
"Book of Queer" might not be your typical documentary, but really, do we want a queer documentary to be "typical"? It's clear that Dr. Eric Cervini does not, and after seeing this one, we are inclined to agree with him.