House to vote on resolution to expel Santos
GOP leadership so far has declined to take a hard stance pending the conclusion of investigations and law enforcement actions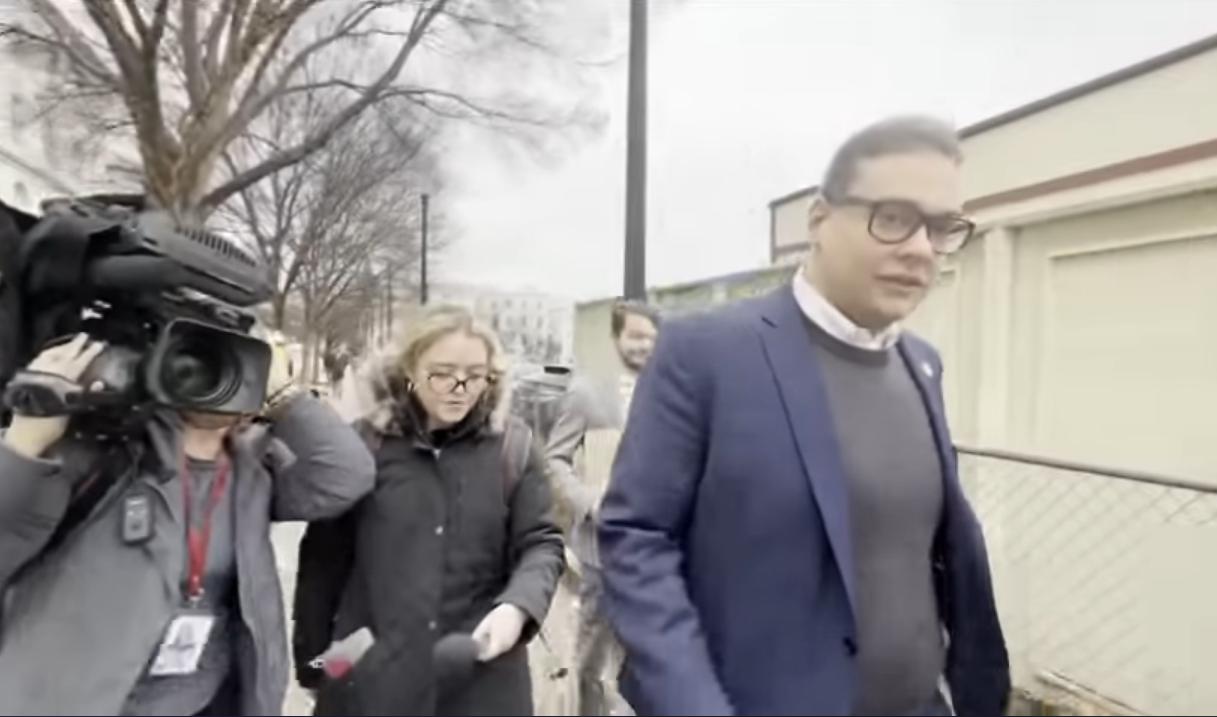 WASHINGTON – The U.S. House is expected to hold a vote within the next couple of days over whether to expel GOP Rep. George Santos (N.Y.) from the chamber, a largely symbolic move that will put Republicans on the record as the embattled congressman faces criminal charges.
The resolution was introduced in January by U.S. Rep. Robert Garcia (D-Calif.), reportedly with support from House Democratic leadership, but it would need a two-thirds majority to pass.
The Republican caucus could vote to table the motion, but only five defections would force a final ballot over Santos's expulsion.
Calls for the congressman's resignation began shortly after he took office, as reports began to surface that he had fabricated major claims about his life and biography and multiple law enforcement agencies started probing allegations of financial malfeasance.
Pressures intensified last week, when Santos was arraigned by the U.S. District Court for the Eastern District of New York on 13 criminal counts of fraud, money laundering, theft of public funds and making false statements.
Some Republican members have publicly urged Santos to step down, but GOP leadership so far has declined to take a hard stance pending the conclusion of investigations and law enforcement actions.
Santos represents New York's Third Congressional District, serving in the seat vacated by former Democratic U.S. Rep. Tom Suozzi. His electoral victory in 2022 provided a crucial vote for Republicans, who only narrowly won control of the House.
Dina Titus introduces bill to require U.S. to promote LGBTQ+, intersex rights abroad
White House reconsidering aid to Uganda over Anti-Homosexuality Act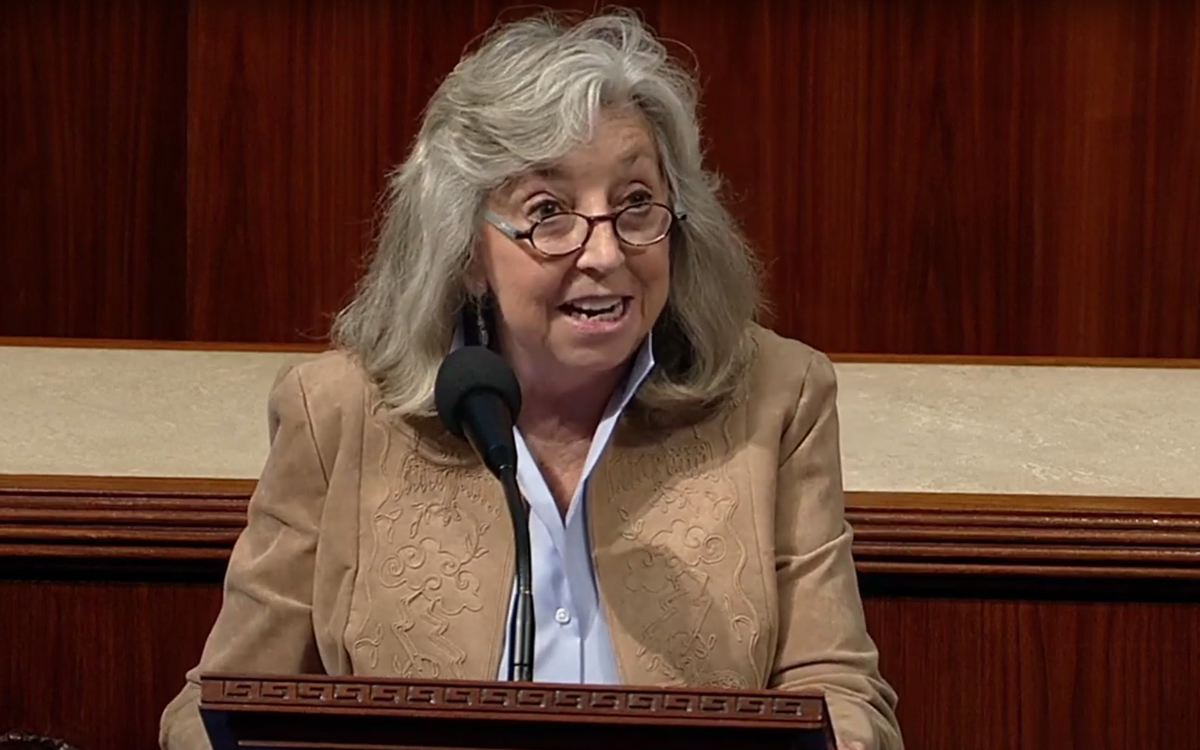 WASHINGTON — U.S. Rep. Dina Titus (D-Nev.) on Thursday introduced a bill that would require the U.S. to promote LGBTQ+ and intersex rights abroad through its foreign policy.
The Human Rights Campaign, the Council for Global Equality, the National Center for Transgender Equality, ORAM (Organization for Refuge, Asylum and Migration), Outright International, Rainbow Railroad and the Trevor Project are among the organizations that support the Greater Leadership Overseas for the Benefit of Equality (GLOBE) Act. U.S. Sen. Edward Markey (D-Mass.) will introduce the bill in the U.S. Senate.
Titus on Tuesday told the Washington Blade during an exclusive interview the bill, among other things, would endorse the selective use of existing sanctions to punish those responsible for murders and other human rights abuses against LGBTQ+ and intersex people. She also said the measure would require the State Department to allow LGBTQ+ and intersex people to choose their gender marker on passports and other travel documents.
"It's a way of putting into action our attempts to be a leader in the area of LGBTQ+ rights and to be a leader, not just at home, but around the world," said Titus.
President Joe Biden in 2021 signed a memorandum that committed the U.S. to promoting LGBTQ+ and intersex rights abroad as part of the Biden-Harris administration's overall foreign policy.
Jessica Stern has been the special U.S. envoy for the promotion of LGBTQ+ and intersex rights since 2021. She told the Blade in a previous interview the White House's continued support of LGBTQ+ and intersex rights includes marriage equality in countries where activists say such a thing is possible through legislation or the judicial process.
The State Department last year began to offer passports with an "X" gender marker. The U.S. Agency for International Development and the President's Emergency Plan for AIDS Relief has delivered millions of doses of antiretroviral drugs for Ukrainians with HIV/AIDS.
U.S. Ambassador to the U.N. Linda Thomas-Greenfield in March chaired a U.N. meeting that focused on the integration of LGBTQ+ and intersex rights into the U.N. Security Council's work.
Biden, along with U.S. Sen. Ted Cruz (R-Texas) others, have condemned the signing of Uganda's Anti-Homosexuality Act that contains a death penalty provision for "aggravated homosexuality." The National Security Council has said it will "evaluate" the law's implications in terms of U.S. aid to the country.
Titus is among the lawmakers who have previously introduced bills that are similar to the GLOBE Act.
She noted the Anti-Homosexuality Act when she spoke with the Blade. Titus also discussed Republican-led efforts to curtail LGBTQ+ rights in Florida and other states.
"It's harder, certainly, to get Republicans on board, but I'm optimistic," she said when asked if she expects any Republicans will co-sponsor his bill. "The more they hear from their constituents and the more they see the backlash to what some state legislatures are doing and the more they hear from members of their own families, I think that we may get some to join us in this."