LGBTQ+ teachers should be celebrated, not demonized
Teachers who identify as LGBTQ+ should be celebrated, but they are instead being demonized in this polarized era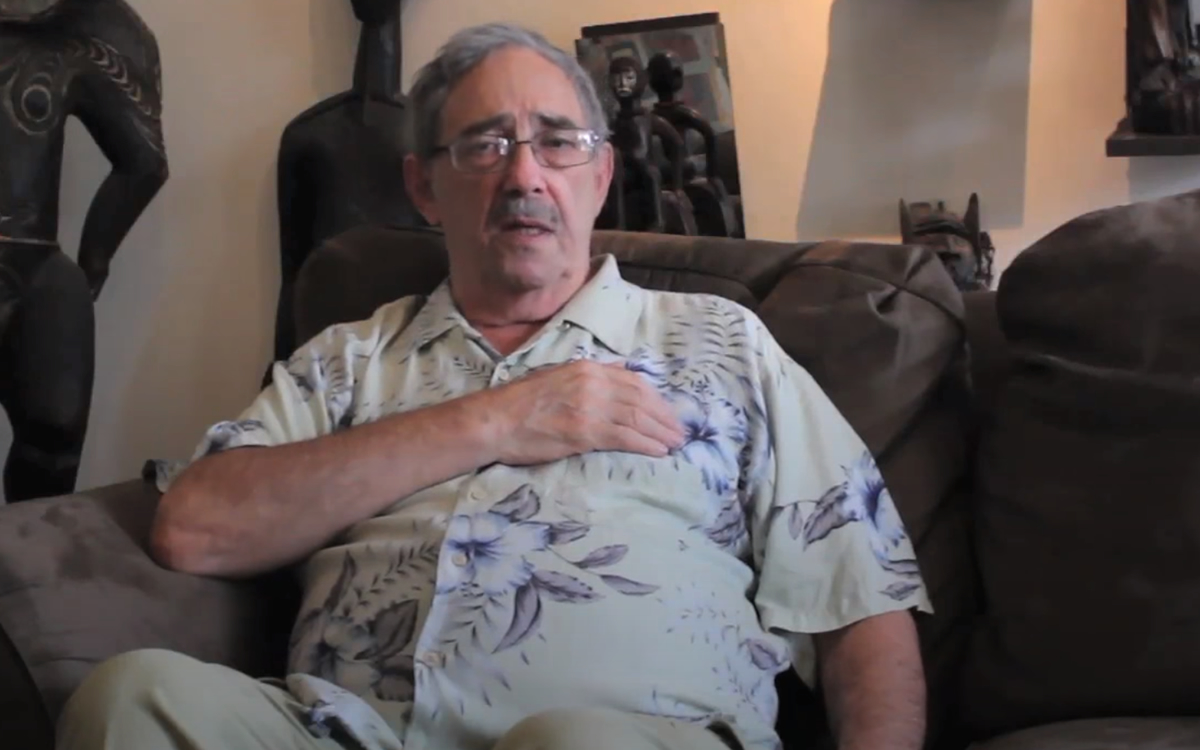 By Nancy Braus | On June 4, likely more than half of the students of the 1964-66 elementary school class of Charles Silverstein will attend his memorial in New York City. This man was a truly innovative, original and life changing public school teacher. Our class day, in a New York suburb, began with Mr. S reading the New York Times and discussing the many important issues of the day.
We were fortunate enough to then get to work on one of the many amazing projects this teacher presented to us: Learning to grow hydroponic vegetables, presenting a play to help us understand the meaning of propaganda by educating our fellow students about the evils of bubble gum, as well as a heavily rehearsed modern dance performance for the school.
The moms, who mainly were stay-at-home at that time, loved him because we all were so excited about attending school, so many moms volunteered to come in and teach to their strengths. He also took us all on a yearly trip to his alma mater, SUNY New Paltz, to learn about geology and use the science equipment like microscopes that our school did not own. I was a very insecure child, and having a teacher for two years who encouraged us to be ourselves and helped us to learn in a creative way was a lifesaver for me.
Mr. Silverstein stopped teaching in 1966, grew his hair, got hip glasses and co-authored "The Joy of Gay Sex" with Edmund White. He went back to school to get a PhD in psychology and proceeded to live a long and important life as an out gay therapist.
He was one of the major voices in getting the American Psychological Association to eliminate homosexuality as a disease. He wrote one of the earliest guides for families coming to terms with accepting their gay son or daughter.
Even as he was probably the most beloved teacher in the school, I feel certain that the idea of an out gay man teaching in 1966 would likely have been a non-starter. In the nearly 60 years that have passed, it seems we have come almost full circle, in a terrible backlash.
My children attended schools in Vermont from 1985 through the early 2000s. Many of their finest teachers were lesbians or gay men, a few of whom are still teaching in our district. I have not heard about any kind of negativity towards these educational professionals in Vermont, but what a contrast to the "red" states.
So many truly important social advances are currently targeted by the far right. Joe Biden actually spoke out at the end of April, publicly recognizing the damage done by the "lavender scare" during the 1950's. Dwight Eisenhower signed a declaration banning LGBTQ citizens from working in the federal government — opening the door to invasive investigations as well as loss of jobs.
The far right has been trying to challenge the general societal acceptance of lesbians and gay men by banning any books for kids, even board books for babies, with any images, stories, or voices of same sex couples or gay individuals. By using the term, totally inappropriately, "groomer" for all non-straight people, the far right is trying to make your aunt, or brother, or buddy into a threatening figure.
Imagine living in Florida and being an out gay teacher under the "Don't Say Gay" rule: You cannot refer to your partner, you are not supposed to provide assistance when young gay students approach you for help in staying sane, sometimes even in staying alive. It is probably necessary to slam that closet door that has been open for so many years if you are to keep your job.
Mr. Silverstein was not the only gay educator who was an absolutely phenomenal teacher. It is remarkable that the "parent's rights" crowd seems to have zero interest in their children being taught by talented teachers who are preparing them for the 21st century instead of the 19th.
The 2022 Kentucky teacher of the year, Edward Carver, is on sabbatical this year and is afraid to return to his classroom. He states in an article in Education Week that the troubles began 4 or 5 years ago, that as a gay man, he was not harassed before that. Many of the finest, most exciting teachers are not heterosexual.
Given the huge teacher shortage, driving out a large class of qualified educators makes you think that maybe the right does not care about public schools. Of course, as the schools deteriorate, the elite can send their kids to private academies. Many of the most far right ideologues don't even believe in public schools.
The gay rights movement was built from a need for personal and societal authenticity. To be a healthy human, your actions need to line up with your identity and your beliefs. The closet was never a healthy place for nonbinary people, and the reasons for the high suicide rate among gay and trans folks is generally a lack of ability to live their identities.
Our children are living through a horrible time — with all the gun violence and the fears about climate. Those who are LGBTQ+ deserve to have role models who are able to help them survive the challenges of the pre-teen and teen years. Driving out gay teachers, passing fascist laws like "Don't Say Gay," and violently attacking drag shows will never lead to a healthy society.
We should all raise a glass to the brave teachers who continue to take the abuse from the MAGA crowd. One of these teachers could save your child's life.