Bill to ban healthcare for trans youth defeated in Louisiana Senate
"I guess I've always believed in my heart of hearts that a decision should be made by a patient and a physician"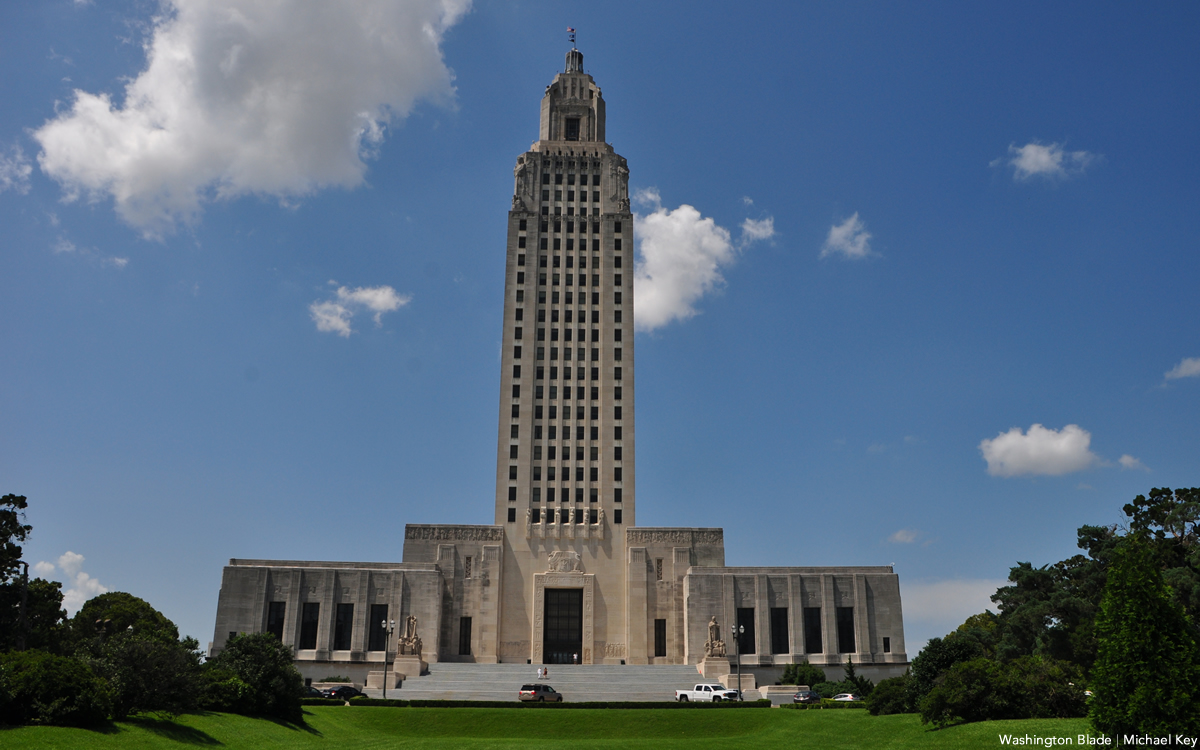 BATON ROUGE – House Bill 648, a bill that would have banned gender-affirming care for transgender children in Louisiana was defeated by the Senate Health and Welfare Committee's vote effectively killing the bill for this legislative session.
"The Senate Health and Welfare Committee has chosen to protect Louisiana's transgender children by rejecting HB-648. This is a powerful win for transgender children and their families. We lift up and celebrate the incredible families, advocates, providers, and lawmakers who worked to stop this dangerous bill that targeted transgender children and stripped rights from their parents," a spokesperson for the ACLU of Louisiana said in a statement.
"The fight to protect the rights of transgender children and their families is far from over. But make no mistake, as states across the country pass harmful bills that mirror HB648, today's committee vote matters, and sends a powerful message that will be heard nationwide."
The committee hearing room was filled to nearly over capacity with trans Louisianians, their supporters and allies. According to New Orleans Public Radio 89.9 FM WNNO: The committee killed the bill in a narrow 5 to 4 vote mostly split along party lines after hours of emotional testimony and contentious debate in the packed room. Republican Committee Chairman Fred Mills, of Parks, joined Democrats in opposition.
During the at times contentious debate, anti-trans opponents and Republican lawmakers, including Rep. Michael "Gabe" Firment, R-Pollock, the legislation's author, repeatedly referred to gender-affirming care and surgery for transgender minors as a "mutilation" of childrens' bodies. They also claimed these treatments are "experimental."
Dr. Quentin Van Meter, a pediatric endocrinologist from Atlanta, Georgia, told the panel, "We are flying an airplane while we build the airplane," while others backing the bill rejected the that banning gender-affirming care would lead to worse mental health conditions for minors.
Opponents pointed out that childrens' inability to make significant life decisions and because of that, legally minors cannot purchase alcohol or get a tattoo, there's no reason to allow them to transition.
A trans advocate, Dr. Clifton Mixon, a Louisiana psychologist who works with trans youth in the state, rebuked the idea that doctors are mutilating childrens' genitalia. In his testimony, he also pointed out how rarely these procedures occur in the state: From 2017 to 2021, there weren't any gender-affirming surgical procedures performed on minors in Louisiana, according to a Louisiana Department of Health study published in 2022.
WNNO noted that state Sen. Jay Luneau, D-Alexandria, said he was concerned that the bill would take away parental rights and called the bill "a solution looking for a problem."
Luneau said he believes every person who testified, including those that are happy with and those who regret their decision to transition. But lawmakers cannot legislate individual's decisions, he said.
Luneau made the motion to defer the bill. The decision came down to chairman Mills, who expressed his trust in science and health care providers before joining Democrats in opposition.
"I guess I've always believed in my heart of hearts that a decision should be made by a patient and a physician," Mills said.
Louisiana's GOP-led House passes 'Don't Say Gay' bill
The bill is much broader than a similar measure passed in Florida and recently expanded that would apply to all K-12 grades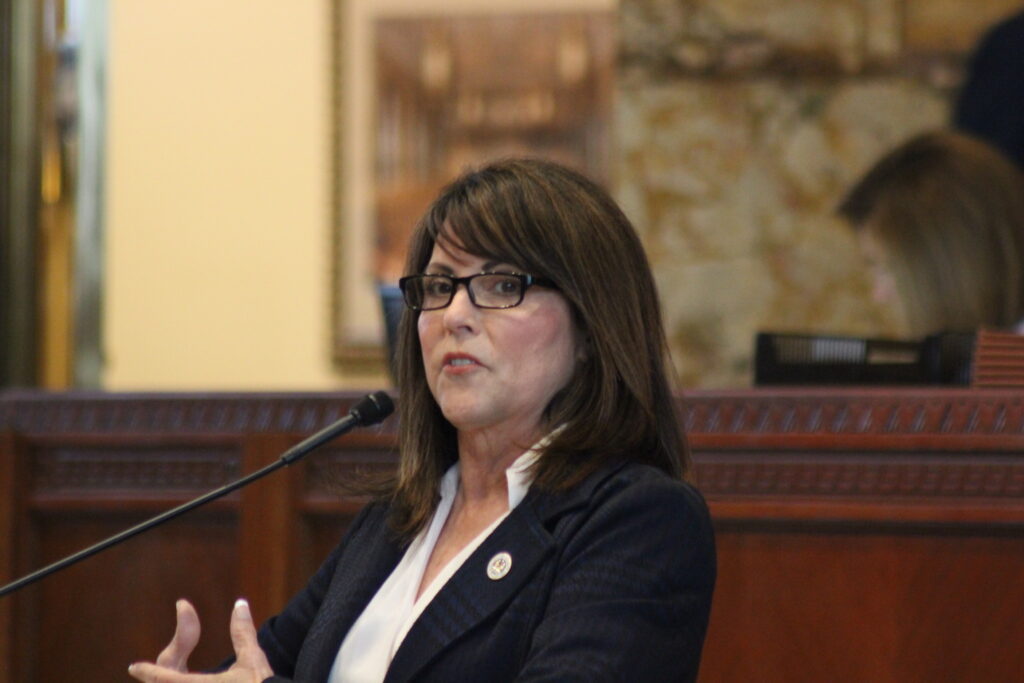 By Wesley Muller | BATON ROUGE – The Louisiana House of Representatives passed a so-called Don't Say Gay bill Tuesday that would prohibit teachers from discussing gender identity or sexual orientation, and it would protect only teachers and parents who hold conservative views of transgender rights. 
House Bill 466, sponsored by Rep. Dodie Horton, R-Haughton, passed in a 67-28 vote. Six Democrats joined with Republicans on the measure, including Reps. Roy Adams of Jackson, Chad Brown of Plaquemine, Mack Cormier of Belle Chasse, Kenny Cox of Natchitoches, C. Travis Johnson of Vidalia, and Pat Moore of Monroe.
At the same time, five Republicans voted against it: Reps. Mary DuBuisson of Slidell, Barbara Freiberg of Baton Rouge, Stephanie Hilferty of Metairie, Tanner Magee of Houma, and Richard Nelson of Mandeville.
The bill is much broader than a similar measure passed in Florida and recently expanded that would apply to all K-12 grades. Horton's proposal applies to any school employee or volunteer, and it covers discussions in the classroom and during any extracurricular activity.
Rep. Mandie Landry, D-New Orleans, asked if such a law would prohibit civics classes from covering U.S. Supreme Court cases on same-sex marriage. No one answered her question.
Florida's law also makes allowances for situations in which a student may be subject to physical or emotional abuse by their parents. It allows school personnel to withhold information from a parent if they believe disclosure might result in abuse, abandonment or neglect. Horton's bill has nothing like that.
Similar to a bill the House passed Monday, Horton's legislation would further prohibit the use of a student's preferred pronoun that differs from the gender listed on their birth certificate unless a student's parent provides written permission. However, her bill would allow a teacher to ignore a parent's permission for certain religious or moral reasons.
Only parents and teachers who take the more conservative position of refusing to accept a child's preferred pronoun would be protected under Horton's proposal. Her bill makes no allowances for teachers who might hold moral or religious views that would compel them to accommodate transgender students who don't have their parents' permission.
Florida's law contains no prohibitions on pronoun or name use.
Horton accused Louisiana teachers of indoctrinating students with certain ideologies and said children shouldn't be "socially engineered" at school. She added that no schools, school boards or school districts in Louisiana have expressed any opposition to her effort.
When asked for specific instances of indoctrination, she said she saw a tweet in which a teacher claimed to "delight" in causing confusion by dressing like a man on some days and a female on other days.
In response, Rep. Matthew Willard, D-New Orleans, pointed out that Horton's bill would do nothing to stop teachers from dressing in ways that might confuse their students.
Rep. Barry Ivey, R-Central, said a teacher who speaks with a student about gender identity is essentially engaging in "malpractice" because such discussions should be left to medical professionals.
The bill next heads to the Senate for consideration.
Correction: Six Democrats voted in favor of House Bill 466. A previous version of this article left out one of the names.
******************************************************************************************
Wes Muller traces his journalism roots back to 1997 when, at age 13, he built and launched a hyper-local news website for his New Orleans neighborhood. In the years since then, he has freelanced for the Times-Picayune in New Orleans and worked on staff at the Sun Herald in Biloxi, WAFB-9 News CBS in Baton Rouge, and the Enterprise-Journal in McComb, Mississippi.
*****************************************************************************
The preceding piece was previously published by the Louisiana Illuminator and is republished by permission.
Louisiana Illuminator is part of States Newsroom, a network of news bureaus supported by grants and a coalition of donors as a 501c(3) public charity. Louisiana Illuminator maintains editorial independence.