We don't need another hero, there will only ever be one Tina Turner
Her voice was not one of sweetness and ice cream sodas. She was the real deal. Right from the start, she sang from the edge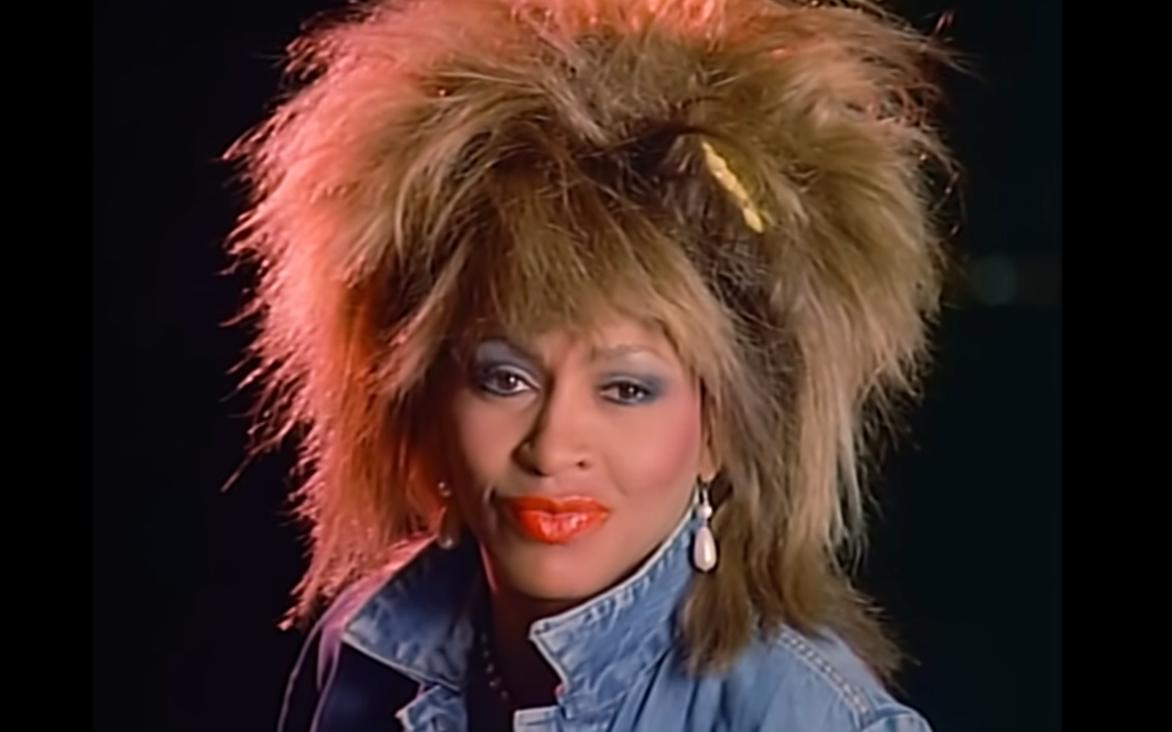 HOLLYWOOD – Legendary singer Tina Turner, dubbed the 'Queen of Rock' n Roll,' has died at the age of 83 at her home in Switzerland after a long illness, her publicist Bernard Doherty told the PA news agency. A statement read: "With her, the world loses a music legend and a role model."
Today, upon her passing, everyone around the world is declaring Tina Turner "an icon."
It doesn't fit. There are icons, an atmospheric leap, all of Heaven, and then, and only then, sitting above it all… is Tina Turner.
Simply, The Best.
For the non-conforming male personas amongst us, and for the female personas among us, she was our phoenix rising from the ashes of toxic masculinity, over coming it, and becoming the epitome of the queen, the warrior, the triumphant. She was the diva of rock, not just as in "Rock and Roll", which was true, but as in "rocking your world". When she borrowed Sir Elton's "I'm Still Standing", we knew she meant it.
In case you missed her story told many times, written about and immortalized on film, she was born Anna Mae Bullock. An up-and-coming musician named Ike Turner domineered her into his act and gave her the name "Tina Turner." In classic "star is born" form, Tina Turner overcame her mentor in talent and popularity, and he married her.
Her voice was not one of sweetness and ice cream sodas. She was the real deal. Right from the start, she sang from the edge. She was not likely to be mistaken for Doris Day or Petula Clark, no, Tina Turner had grit, strength and even a tone of rage.
While other "iconic" singers debuted in film as sweet innocents, Tina's launch was as the Acid Queen in Tommy. She played an erratic prostitute who advocated prophetic LSD in an effort to cure the title character.
With her humanness, her fight, and her willingness to be authentic, she spoke to, and for, many in the LGBTQ+ spectrum.
As we enter an era where identities are valued and under siege, Tina Turner was a pioneer. While she was a cisgender woman of color, and none of those descriptions were ever challenged, she famously stood to fight for something that was… her name. When, during their contentious divorce, and Ike sought to deprive her of the identity she had built for herself, she fought back and she fought back hard.
She gave up everything to keep what she treasured. She famously said, "Except my name. I'll give up all that other stuff, but only if I get to keep my name. I've worked too hard for it, your Honor."
For our transgender and drag brothers and sisters, hear her. She blazed a trail for the chosen identity, and who could deny that "Tina Turner" was not the real her?
The outpouring of love and respect from the world's LGBTQ+ population is deserved. She has been a longtime supporter and adored queen diva of the gay and LGBTQ community forever. She pioneered when others wouldn't, by performing at the opening ceremonies of the first ever Gay Games in San Francisco in 1982. It was a watershed moment in sports for LGBTQ athletes and allies. She has been imitated by drag queens for decades on platforms all across the world in the best "imitation is the highest form of flattery" way, beyond the point of homage and in some cases, to the point of worship.
She loved us back. Tina frequently expressed her gratitude and love for her gay fans in interviews and concerts. She did not capitalize on her own sexuality but acknowledged her bisexuality and her relationships with women. While being open about her sexuality, she did not consider it a defining factor of her identity or her music.
Only Tina Turner defined Tina Turner.
She meant something to all of us. Grief and wonder is pouring out from everyone from Diana Ross to NASA.
NASA, not an organization to normally recognize celebrities, but an absolute authority on things Heavenly, tweeted, "Simply the best. Music legend Tina Turner sparkled across the stage and into millions of hearts as the Queen of Rock 'n' Roll. Her legacy will forever live among the stars."
Mick Jagger said, "She was inspiring, warm, funny and generous. She helped me so much when I was young and I will never forget her."
"Rest in peace to one of my favorite artists of all time, the legendary queen of rock n' roll Tina Turner," stated Magic Johnson.
Speaking for many under and over the rainbow, George Takei stated, "She was our River Deep and our Mountain High, the Private Dancer in our hearts. She showed us that love really does has everything to do with it, and that we really did need another hero. And she was it."
It was not just that Tina Turner was a hero. It was that she was a survivor, trailblazer and hero to so many. From women of color who needed to see their strength demonstrated, to people in abusive relationships who needed to see their possibilities illuminated, to beaten gay boys who needed to see the power in standing and fighting, she gave hope to them all.
She showed us all how to embody our authentic selves and capture our creativity, our innovation and our truth. She said, "Sometimes you have to let everything go – purge yourself. If you are unhappy with anything – whatever is bringing you down – get rid of it. Because you will find that when you are free, your true creativity, your true self comes out."
There is a line from We Don't Need Another Hero: "So what do we do with our lives? We leave only a mark. Will our story shine like a light? Or end in the dark? Give it all or nothing."
She gave us her all, and the mark she left?
Her story does not just shine like a light, it seared every person, every walk of life, she touched. She lived as any true hero would and has gone out in a fierce blaze of glory.
********************************************************************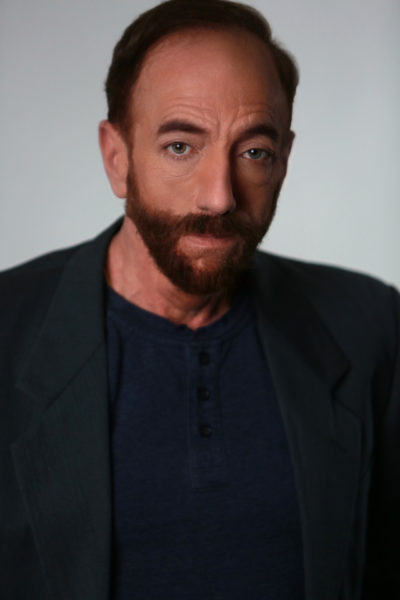 Rob Watson is the host of the popular Hollywood-based radio/podcast show RATED LGBT RADIO.
He is an established LGBTQ columnist and blogger having written for many top online publications including The Los Angeles Blade, The Washington Blade, Parents Magazine, the Huffington Post, LGBTQ Nation, Gay Star News, the New Civil Rights Movement, and more.
He served as Executive Editor for The Good Man Project, has appeared on MSNBC and been quoted in Business Week and Forbes Magazine.
He is CEO of Watson Writes, a marketing communications agency, and can be reached at [email protected] .
Drag performer Shangela accused of rape, denies allegations
"I can't begin to explain how hurt & disgusted I am by these totally untrue allegations They're offensive & perpetuate damaging stereotypes"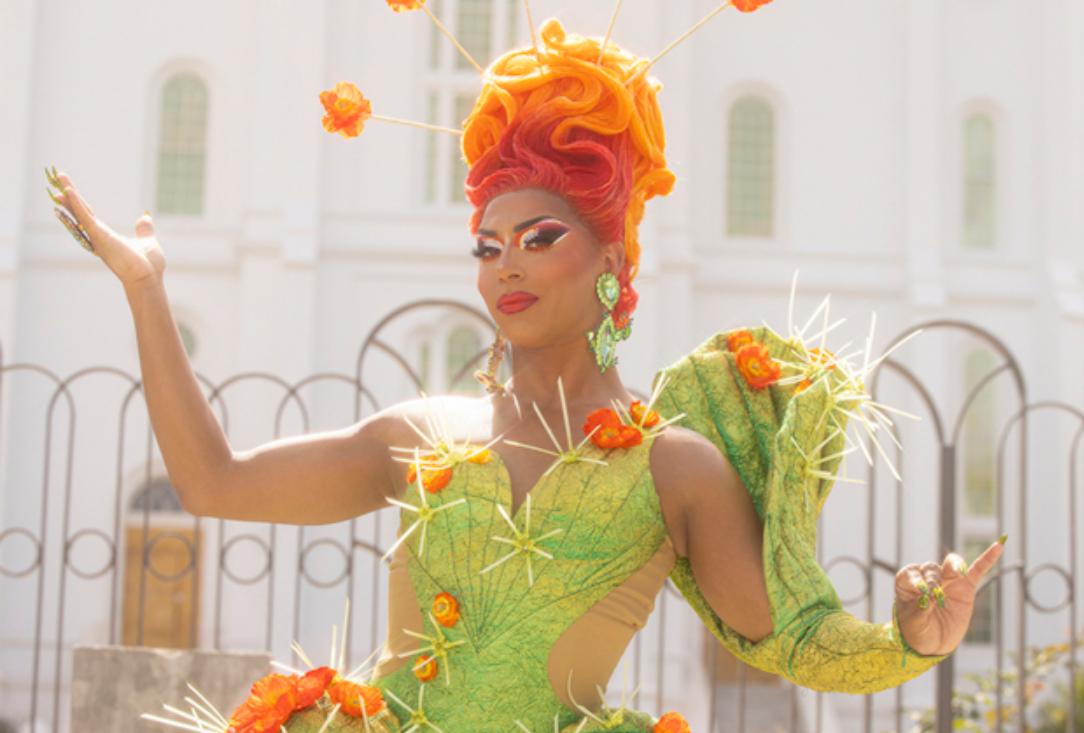 LOS ANGELES – The Los Angeles Times reported Wednesday evening that Darius Jeremy "DJ" Pierce, who performs as the drag queen Shangela on HBO's acclaimed series "We're Here," denies a production assistant's rape allegations.
People magazine also reported that Pierce, 42, is being sued by former production assistant, Daniel McGarrigle, 39, for sexual assault, sexual harassment, gender violence, false imprisonment, negligence and violation of the Ralph Act.
In a lawsuit McGarrigle filed Wednesday in Los Angeles Superior Court, the former production assistant claims that Pierce sexually assaulted him after a crew party in February 2020. McGarrigle is alleging that he and Pierce were in a Louisiana hotel room when Pierce allegedly overpowered him and had sex with him despite McGarrigle screaming "no" and trying to push him away.
McGarrigle is seeking unspecified damages for sexual assault, sexual harassment, gender violence, false imprisonment and negligence.
In a statement to the Times, Pierce denied McGarrigle's allegations, saying:
"I can't begin to explain how hurt and disgusted I am by these totally untrue allegations. They are personally offensive and perpetuate damaging stereotypes that are harmful not only to me but also to my entire community… An external investigation into this embittered individual's claims previously concluded that they were completely without merit. This newest filing is nothing but an attempt to shake down both me and a well-regarded television company. No one should be fooled: It has no basis in fact or in law, and it will not succeed. As a hardworking and outspoken drag entertainer for more than a decade, I know that I am far from alone in battling ignorance, bigotry and prejudice, all of which played a role in the filing of this complaint. That is why I will fight this entirely meritless lawsuit and not allow it to destroy me and those I love, or harm the causes we all stand for."
In a statement, a spokesperson for We're Here says of the lawsuit: "Buckingham Television, the production company for 'We're Here,' received a complaint late summer 2021 regarding an incident that was alleged to have occurred in early 2020. Buckingham and HBO take the safety and well-being of personnel on our shows very seriously, and Buckingham immediately launched an investigation. The investigation concluded that there was insufficient evidence to support these allegations."
Pierce is best known for competing in seasons 2 and 3 of RuPaul's Drag Race. He later appeared on the third season of RuPaul's Drag Race All Stars.