South Africa's non-alignment costing Africa's human rights discourse
Country must take stronger stance against Uganda's anti-homosexuality law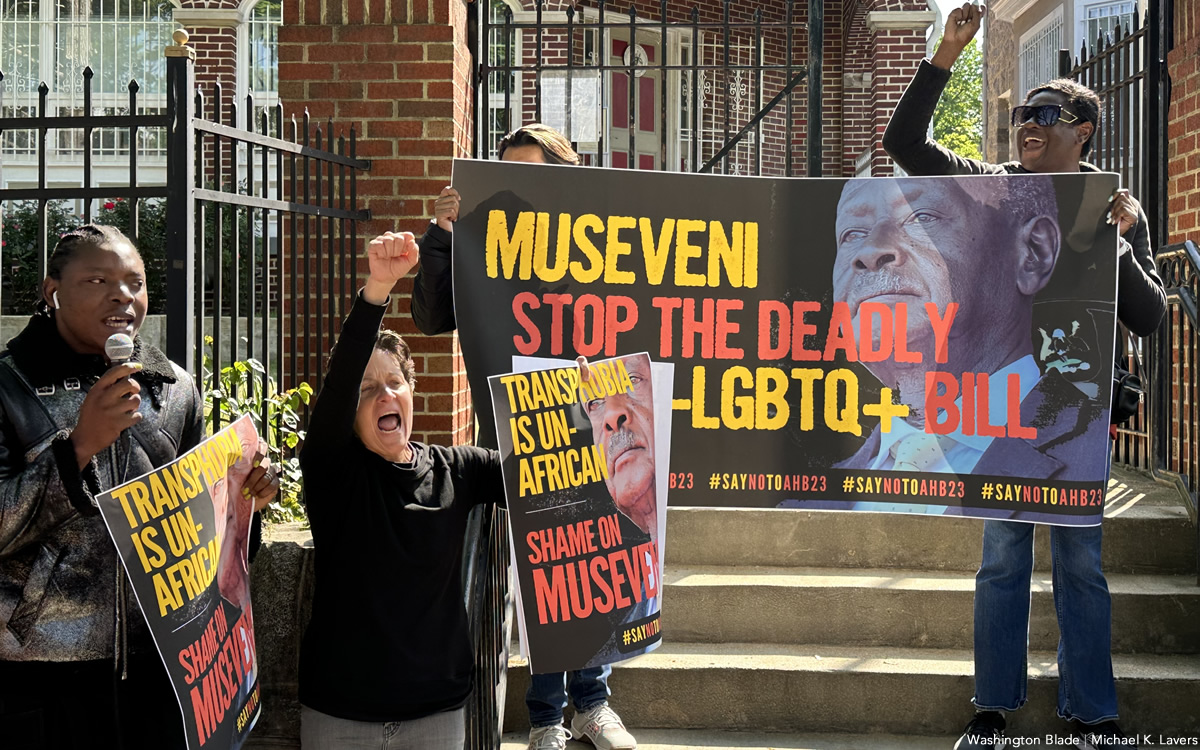 In the past several months, South Africa's foreign policy has been in the spotlight for essential and existential reasons that significantly impact geopolitics and the continent's stability.
The foreign policy for South Africa discussion document by the Department of International Relations highlights the "advancement of human rights and the promotion of democracy" as the pillars on which South Africa's foreign policy rests. This document emphasizes the role that South Africa is expected to play in the "promotion of human rights and democracy."
Minister Pandor echoed this document in her 2022 end-of-year remarks.
"We will continue with our unwavering position to advocate for a balanced Sustainable Development Program within the human rights framework as underlined in the Vienna Declaration and Program of Action (VDPA). In this regard, South Africa will be one of the chief proponents of a balanced agenda of the HRC, which reflects, among others, the primacy of achieving the realization of the right to development as well as moral human rights issues such as the eradication of poverty and underdevelopment."
South Africa has long been known for its commitment to human rights and its leadership in the fight against apartheid. However, its foreign policy continues to be viewed as ambiguous and nonresponsive to developments in African affecting the growth of the continent.
In 2021, President Ramaphosa — as chair of the SADC Organ Troika — committed to a national political dialogue in Eswatini to resolve the political killings in that country. However, the South African government has never followed up or called on the Eswatini government to adhere to its commitment, even as renowned human rights lawyer Thulani Maseko was mercilessly assassinated in January 2023. At the very least, this has not been seen publicly, which would be comforting to those political activists and citizens constantly living in fear in Eswatini.
On May 29, the president of Uganda enacted the draconian Anti-Homosexuality Act. The new law is a throwback to colonization, where religious fanatism was the basis for the persecution and killing of many Africans. While Africa seems to take the posture of "fighting against imperialism," it is saddening that this law is the brainchild of American zealots funding hate across Africa, whether it is in Uganda, Ghana, Kenya, Malawi or Namibia. These zealots, the Fellowship Foundation and many others, are well coordinated in their attacks on the judiciary and the African human rights framework, backed by the 75-year-old Universal Declaration of Human Rights.
In an era where Africa is seen to be taking a stance against imperialism, I shudder to contemplate that hate may be the only imperialist agenda Africa is not actively standing up against. We know the history of petty offences like homelessness and loitering, sedition laws, and anti-LGBTI laws. These are remnants of colonization to keep Africa inferior and the colonial masters superior. Today, the hate continues through repressive and backwards sentiment being paraded as religious values. Uganda's anti-homosexuality law criminalizes what it calls "aggravated homosexuality" with the death penalty. It would be hard to imagine what "aggravated homosexuality" even means.
This is another opportunity where South Africa's posture and foreign policy must be spotlighted. With the growing conversation about the ICC arrest warrant of President Putin, South Africa has reiterated its foreign policy as non-alignment and non-interference.
However, when the question of human rights and democracy is at play, all must take a stand. This law has been widely criticized by human rights organizations and the international community for violating the rights of LGBTIQ+ individuals and hindering the fight against HIV. It further impedes what Minister Pandor called the "balanced agenda of the HRC," which speaks to sustainable development within the human rights framework.
It should be worrying if South Africa continues to maintain a policy of non-alignment and non-interference in the face of the new law in Uganda. While this policy may have its merits, it raises questions about South Africa's commitment to human rights and its role as a leader in Africa. A foreign policy that neglects the promotion of human rights and democratic principles is hypocritical. On the one hand, South Africa is seen as a leader in promoting LGBTIQ+ rights and has one of the most progressive constitutions in the world regarding protecting the rights of LGBTIQ+ individuals. However, on the other hand, it has failed to take a strong stance against Uganda's anti-homosexuality law, which is a clear violation of human rights.
By maintaining this policy, South Africa is essentially condoning Uganda's anti-homosexuality law and undermining the fight for human rights in Africa. This is particularly concerning given South Africa's leadership role in the African Union and its commitment to promoting human rights and democracy.
South Africa's foreign policy regarding Uganda's anti-homosexuality law raises questions about its commitment to non-alignment and human rights in Africa. While non-interference may have its merits, it should not come at the expense of human rights and the fight for equality and justice.
South Africa must take a stronger stance against Uganda's anti-homosexuality law and work towards promoting human rights and democracy in Africa.
Melusi Simelane is the Southern Africa Litigation Center's Civic Rights Program Manager.
Anti-LGBTQ+ group 'Science for Truth' spreads hate globally
Russian website translates propaganda into more than 18 languages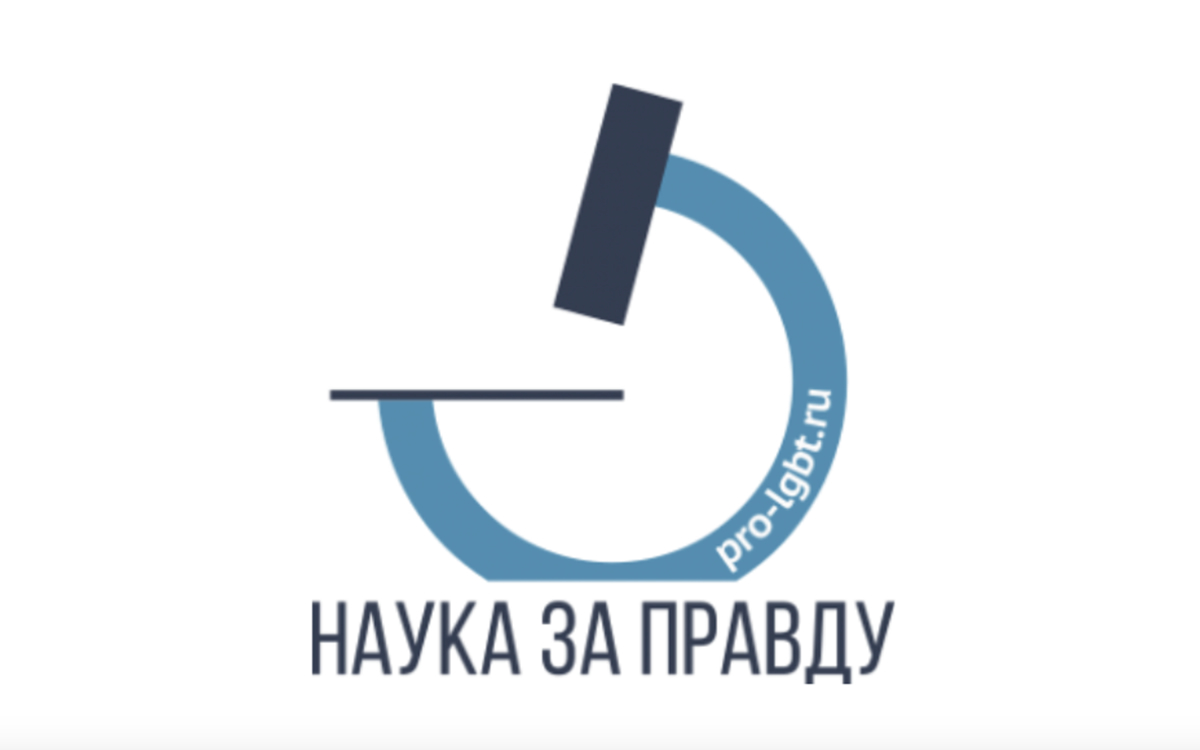 By HEIDI BEIRICH | A rather mysterious Russian website run by a group called Science for Truth (Наука за правду) is a major vector worldwide for lies about the LGBTQ+ community. Their site, pro-lgbt.ru (meaning "about-LGBT" in Russian), was previously identified by the Global Project Against Hate and Extremism (GPAHE) as an organization that repeatedly appeared in top search results for conversion therapy, the discredited practice of attempting to change LGBTQ+ people's sexual orientation or gender identity that has been described as akin to torture by a U.N. special rapporteur. It showed up prominently on Bing and Google in places like Kenya, Colombia and even the U.S. (see the full GPAHE report here.)
A unique aspect of the site is that it translates its anti-LGBTQ+ propaganda into over 18 major languages, including all major European languages, as well as Arabic, Hebrew and Chinese. The site also publishes articles in languages that have fewer speakers, including Serbian, Georgian and Hungarian, which are less likely to be content moderated. Even though the site is filled with dehumanizing material about LGBTQ+ people, it still shows up as a top search result for information on LGBTQ+ issues in many countries. This allows the group to spread their bigoted messages far and wide globally, making it an influential actor in the broader anti-LGBTQ+ movement. According to the Semrush app, the pro-lgbt.ru site garnered around 15,000 unique visitors in July 2023 alone.
So what is Science for Truth?
Started around 2017, Science for Truth's mission is to "disseminate facts that are deliberately kept silent by the leaders of the LGBT movement, which leads to the involvement of unsuspecting citizens in a destructive lifestyle, fraught with the most serious consequences for their health and well-being." As indicated in its name, the group presents itself as disseminating materials based on science created "in collaboration with scientists, psychiatrists and sexologists." This statement, though, is highly misleading; what Science for Truth disseminates is dehumanizing pseudoscience apparently designed to undermine the movement for LGBTQ+ rights in Russia and abroad.
Much more than a simple group of "scientists," Science for Truth spreads lies and dehumanizes LGBTQ+ people on its website, Telegram channel, and VK account by describing LGBTQ+ people as "pedophiles," "homofascists" and potential terrorists. For instance, the site has a post postulating that "anti-sperm bodies" that are "formed in sodomites and homosexuals" could lead to "autoimmune infertility, miscarriages, cancer in children and DNA destruction" resulting in a "genocide" if spread amongst society. They also post in support of aversion electroshock therapy, which involves electrical shocks, at times to a man's genitals, while they look at gay pornography or related material, as a solution to "cure" one's innate homosexuality.
The group is known for targeting the LGBTQ+ movement and attempting to bully activists and scientists living in Russia. In 2018, the group took aim at a scientific paper released by two academics at the once liberal-leaning Moscow university, Higher School of Economics (HSE), accusing them of "collaborationism" for having written that gay people "should be assumed to be born that way," and elaborating that their efforts to destroy "traditional values" were "a psychological means of destroying Russian statehood and a way of destroying the collective identity of the peoples of Russia." They also regularly cheer on the placing of Russian LGBTQ+ activists on the notorious list of "foreign agents," and the arrest of activists for "treason," and encourage supporters to report their materials to the Roskomnadzor (Federal Service for Supervision of Communications, Information Technology and Mass Media) for them to be blocked.
One of the principal figures connected to Science for Truth is the mysterious figure who goes by Ivan Stepanovich Kurennoy (Иван Степанович Куренной), and refers to himself as the coordinator of Science for Truth. He uses the avatar of a white-bearded traveler from the 19th century in all of his online publications. In his works, he refers to himself as an "independent researcher" or a "Depopulation Technology Researcher," and he engages in widespread conspiracy-mongering. The basis for many of his views regarding the LGBTQ+ movement comes from his belief in a secret plot to depopulate the earth by lowering the birth rate through the spread of LGBTQ+ values. He claims that the publication of the now widely discredited book "The Population Bomb," which wrongly predicted a mid-20th century demographic catastrophe caused by insufficient agricultural production and overpopulation, set off a series of events in the West that led political leaders to introduce the LGBTQ+ agenda in order to limit population growth.
Another belief relates to the COVID pandemic, where Kurennoy argued that a "chipping" process taking place during the vaccination drive was part of these same "depopulation" efforts. In another one of his odd rants, he wrote that Russian parliamentarians could do "what Hitler failed to do" and pass the 2019 draft law "On the Prevention of Domestic Violence," which, though it never passed, sought to strengthen Russia's comparatively weak laws against domestic violence.
Some of Kurrenoy's past posts are tinged with antisemitism which may be an indication of where some of his stranger conspiracist beliefs originate from. Around 2016, before he turned to mainly demonizing LGBTQ+ people, Kurrenoy frequently posted about control of Ukraine by the Israeli lobby, secret plots by George Soros, and a "fifth column" in Russia that is descended from Jews. In one post, he explicitly points to "the globalists," referring to them as a "parasites," as the source of funding for LGBTQ+ people.
Of the articles that the members of Science for Truth have published in academic journals, many, if not most of them are clearly not up to scientific standards, but rather ideological. These include, among others, "The problem of anthropomorphic interpretation of animal behavior in the context of the discussion about the characteristics of human sexual behavior," published in the "academic" journal "World of Science" (Мир Науки), in which the "independent researchers" of Science for Truth set out to disprove the argument that "homosexuality is a kind of norm for humans, since it is common in nature." The journal has a history of publishing questionable materials from other authors as well with titles such as "Changes in the physical properties of baptismal water under the influence of electromagnetic radiation," pointing to the overall lack of scientific rigor of the journal. Interestingly, in the piece criticizing the HSE professors' paper, the Science for Truth authors claim that the authors had published in an English-language journal "apparently for better understanding in a country that has declared the fight for the rights of sexual minorities abroad a foreign policy priority," making their agenda quite clear.
Another figure connected with the group is Viсtor Grigorievitsch Lysov (Виктор Григорьевич Лысов) whose participation with the group goes back at least to 2017. On his livejournal account, Lysov has written articles on such topics as "the sacralization of homosexuality," and the "Pederastization of Russia," where he argues that the "pederastic value system has long been firmly rooted" in Russian society. He makes regular appearances on the Science for Truth VKontakte (VK) page. Lysov's main contribution to the Science for Truth project is his propagandistic texts "The rhetoric of the LGBT movement in the light of scientific facts" and "Dehumanization," in which he takes on the "myths of gender ideology," and claims that LGBTQ+ rights would lead to the "normalization of pedophilia." On his ORCID site, used for tracking academic publications, Viktor Lysov is listed as being located in both Russia and Germany. The website links he shares are of the anti-LGBTQ+ American organizations Family Research Institute and the American College of Pediatricians, both listed as hate groups by the Southern Poverty Law Center, and the German Institute for Youth and Society (Deutsches Institut für Jugend und Gesellschaft), an organization known for offering "conversion therapy" services. In a solo publication in the "World of Science," "Homophobia' is not latent homosexuality," his affiliation is also listed as the German Institute for Youth and Society, in Reichelsheim, Germany, however, when a previous investigation reached out to the Institute, they denied having any affiliation with Lysov.
Garnik Surenovich Kocharyan (Кочаряна Гарника Суреновича) is one of the few "doctors" at Science for Truth with an actual medical career. As a part of his practice, Kocharyan provides treatments for "disorders of sexual preference" including "violations of sexual orientation" and "sexual perversions." He is the honorary president of the Kyiv-based conversion therapy clinic Association of Sexologists and Sex Therapists of Ukraine (Асоціація сексологів та сексотерапевтів України, ASSTU), which claims to bring together "specialists from various fields of natural sciences and humanities" of sexology, and provide for "the application and development of therapeutic methods aimed at improving a person's sexual life." The organization has published announcements calling for the full "decommunization" of the country at the end of the war to deal with alleged left-wing plots to spread "gender ideology" in Ukraine. In some of the more polemical posts by the association, ASSTU have written:
"Total illiteracy in the field of sexology and mass propaganda of LGBT — leads to the fact that even psychologists and doctors begin to believe that homosexuality is exclusively innate. Believing in such a thing is a crime against Ukrainian children, teenagers and youth, a crime against all future generations … We will not allow Ukrainian science to be manipulated to meet the needs of organized groups of sexual deviants. We will not allow introducing LGBT ideology into the consciousness of our citizens."
Aside from Kurrenoy, Kocharyan is one of the main propagandists associated with Science for Truth. He has published posts under the group's name promoting "conversion therapy," one referring to "forced homosexualization" as a "modern destructive trend in sex education," and another concerning the alleged "fallacy of ideas about the innate nature of homosexuality."
Beyond, this, Science for Truth also has a recognizable association with the ant-LGBTQ+ group CitizenGO. Several of their petitions have been published on the CitizenGo website, though they appear to have then been removed at a later date. It is interesting to note that while posts for other groups on the CitizenGo site have been given labels indicating that they were "created by a person or organization not affiliated with CitizenGO," this was not the case with posts from Science for Truth, indicating an association with CitizenGO that may be closer than that of other organizations.
Several individuals are not full members of the Science for Truth team, but collaborate with them or promote each other's work. The doctors at the "Phoenix Clinic" (Клиника «Феникс»), based in the center of Rostov-na-Donu, are a regular fixture in Science for Truth posts. One associate is Olga Alexandrovna Bukhanovskaya (Бухановская Ольга Александровна) who was recently featured on a broadcast of Solovyov Live. Another is psychiatrist Anton Vasilyevich Dyachenko (Антон Васильевич Дьяченко), who has written that it is "incorrect to deny the presence of a biological norm." Among some of the cases treated by the psychologists of the "Phoenix Clinic" are people who "insist on changing their biological sex and feel like a representative of the other sex," "strive to dress in clothes of the opposite sex, but cannot overcome this need," "accuse relatives or neighbors of theft, which does not correspond to reality," and those who "feel possessed by spirits, genies, who force them to carry out their orders and commands." Psychology PhD candidate Alexander Neveev (Александр Невеев) is another Science for Truth associate with a pseudo-scientific career who has published interviews on the topic of homosexuality on the Science for Truth YouTube page. Alex Shatner's (Алекс Шатнер) partnership with Science for Truth goes back to November 2017, when he was a co-author of a text on the "myth of homosexuality among animals." He, too, is listed as a co-author in the "World of Science" article "The problem of anthropomorphic interpretation of animal behavior in the context of a discussion about the characteristics of human sexual behavior."
In order to break free of their small radical right-wing echo chamber in Russia, a member of their group in early 2018 has also attempted to influence Russian knowledge of LGBTQ+ issues by editing an enormous number of articles on the Russian Wikipedia page under the username "Путеец" (traveler) with content from the group's website. The edits made were so outrageous, with "sweeping conclusions based on an inaccurate understanding of biological problems," that the moderators of the Russian site gave the user a topic-ban on "biomedical information in LGBT articles." After the account was further prevented from making these kinds of edits, the group released an article on their site criticizing the "bias" of the website moderators.
Science for Truth regularly lobbies the Russian government and pushes for ever-increasing restrictions on LGBTQ+ rights in Russia. Recently, Ivan Kurrenoy has even reached out to the famous pro-Kremlin propagandist Margarita Simonyan to ask her to support their group and its issues. In September 2018, they called on the minister of health to continue to regard homosexuality as a pathology. In January 2019, the group published an open letter to the Russian Duma on the topic of the "impending LGBT revolution in Russia" in which they spread more disinformation on the LGBTQ+ movement's agenda to "convert" straight people, and LGBTQ+ values causing population decline in the West. As early as 2019, Ivan Kurrenoy has been petitioning government officials, such as Deputy Chairman of the Duma Pyotr Olegovich Tolstoy (Пётр Олегович Толстой), to call for the censoring of LGBTQ+ content online. In the publication "Zavtra" (Tomorrow), they published an open letter on October 16th, 2021, to the head of Rospotrebnadzor (Federal Service for Surveillance on Consumer Rights Protection and Human Wellbeing) Anna Yurievna Popova to investigate Vadim Valentinovich Pokrovsky, the head of the department of the research institute of epidemiology of Rospotrebnadzor, as a potential "foreign agent" for voicing the importance of sex education for Russian children. After this letter was ignored, Science for Truth published an appeal in which they questioned whether Rospotrebnadzor was a "foreign agent." The letter read:
"In the face of Rospotrebnadzor, society would like to see an ally, and not compradors and collaborators, who are trying to introduce methods of molesting Russian children on the recommendations of the U.N. Committee (CEDAW), which requires Russia to destroy traditional values, including among religious figures, introduce 'sex education,' abolish prevention of abortion and legalization of prostitution, among other things with the help of foreign agents."
In the letter, they claimed that the appeal was made "through Senator Margarita Nikolaevna Pavlova," implying that the group has at least some institutional support among the Russian elite. In a more recent letter, the group lambasted the Minister of Health Mikhail Albertovich Murashko for not doing enough at the U.N. to promote "Russian science" (despite the fact that the group claims that Russian science is "so controlled by the West that it does not express a sovereign position"). They demanded, among other things, the promotion of "Russian science," the restriction of trans-affirming care in clinics, and to check for "foreign agents" in the field of medicine. In May 2023, the group claimed that the ministry of education considered proposals of Science for Truth on "issues of mental norms and pathology in the field of psychosexual health and sexual perversions." They have also written that the recent ban on gender-affirming care in Russia was originally a proposal that they submitted to the Russian government. In another post, the group claims to have been able to present their work at the 2022 Demographic Development of the Far East and Arctic conference (2022 демографическое развитие Дальнего Востока и Арктики) in which anti-LGBTQ+ senator Inga Iumasheva Albertovna, who once spoke out against "LGBT propaganda" being a "threat to national security," was present. Science for Truth were also present at the IV Hippocratic Medical Forum the year prior, when Albertovna also gave a presentation.
Despite this apparent interaction with the Russian government, GPAHE could not find Science for Truth or any other affiliated names in the official database of Russian NGOs. This fact, as well as the curiously anonymous nature of many of their members, points to its likely role as a small, yet influential soft-power instrument of the international anti-LGBTQ+ movement, given their ability to spread their bigoted message both domestically and abroad. Either way, Science for Truth's influence in Russia and abroad is only growing, and its bigoted message is reaching further, particularly online.
Heidi Beirich is co-founder of Global Project Against Hate and Extremism.