Senate signs off on debt ceiling deal, bill heads to the president
The deal leaves neither side happy with the outcome. With today's action the volatile debt ceiling issue has been pushed back until 2025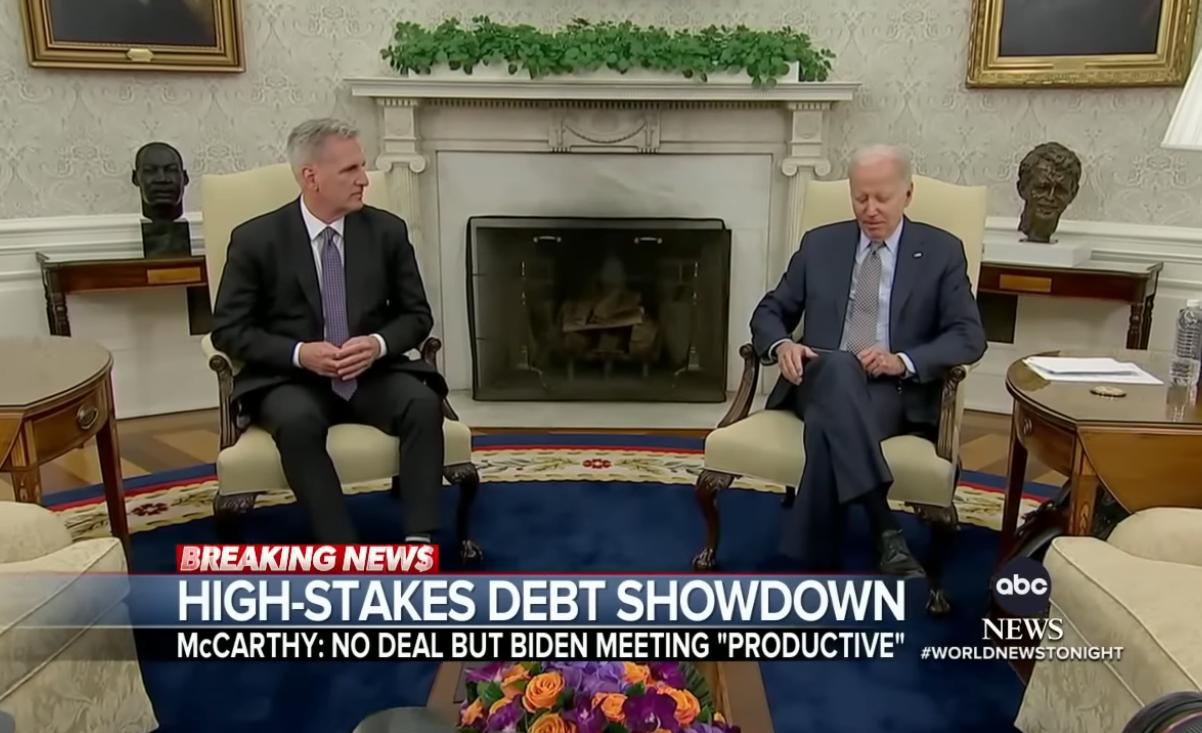 WASHINGTON – The U.S. Senate passed the debt ceiling and budget cuts package negotiated between President Biden and House Speaker Kevin McCarthy in a late night session Thursday. After four months of contentious debate between Republicans and the White House, a large bipartisan majority of the Senate voted 63-36 to approve the bill, which passed the House on Wednesday night.
The deal leaves neither Republicans nor Democrats happy with the outcome. With today's action and once the president signs the measure, the volatile debt ceiling issue that risked imploding the U.S. and global economy, has been pushed back until 2025 – after the next U.S. presidential election. Had the American nation defaulted it would have triggered a global recession and the loss of millions of jobs.
In a speech on the Senate floor after the vote, Senate Majority Leader Chuck Schumer (D-N.Y.) told the chamber, "By passing this bill we will avoid default tonight. America can breathe a sigh of relief. "From the start, avoiding default has been our north star. The consequences of default would be catastrophic," he said. "For all the ups and downs and twists and turns it took to get here, it is so good for this country that both parties have come together at last to avoid default," Schumer added.
The Hill reported that four Democrats voted against the measure: Sens. John Fetterman (Pa.), Ed Markey (Mass.), Jeff Merkley (Ore.), Elizabeth Warren (Mass.), along with Bernie Sanders (I-Vt.). Joining a total of 31 Republicans who also voted against the measure.
The Senate Republican Minority Leader Mitch McConnell (R-KY) labeled the deal package a major win for Republicans.
"I think Speaker McCarthy should be congratulated on capturing a number of priorities," McConnell said, pointing out that Congress enacted approximately $2.7 trillion in new spending on party-line votes when Democrats were in full control in 2021 and 2022.
"So, we've gone from one party spending $2.7 trillion in two years to a discussion about actually reducing government spending. So, I think the American people's decision to change House has already yielded benefits for our country," he said.
"All Americans should be offended by the manufactured crisis and hostage taking by Republicans threatening our nation's economy, but the consequences of defaulting on our debt are too severe and would disproportionately fall on working class and low-income families. We cannot allow our country to default on its debt," said U.S. Senator Alex Padilla (D-Calif.)

"While not ideal, this agreement protects our nation's historic economic recovery and the progress we've secured over the past two years through the Bipartisan Infrastructure Law, the CHIPS and Science Act, the PACT Act, and the Inflation Reduction Act. Democrats prevented Republican-proposed cuts to Social Security and Medicare programs that the American people have worked for, paid for, and rely on to survive," the senator noted.
"And while I am pleased that the deal expands nutrition assistance to veterans, people experiencing homelessness, and former foster youth, I'm disappointed that Republicans continue to target programs that have kept families in need from going hungry—all under the pretext of insufficient work requirements. Republicans were more than willing to allow a catastrophic default that would have put millions of Americans out of work and decimated retirement savings. With today's vote, the Senate thankfully helped avoid disaster, but it should have never come to this point," Padilla added.
Rep. Jennifer Wexton, ardent LGBTQ ally, will not seek re-election
In fact, on the day she took office, the congresswoman became only the second member to fly a transgender Pride flag outside her office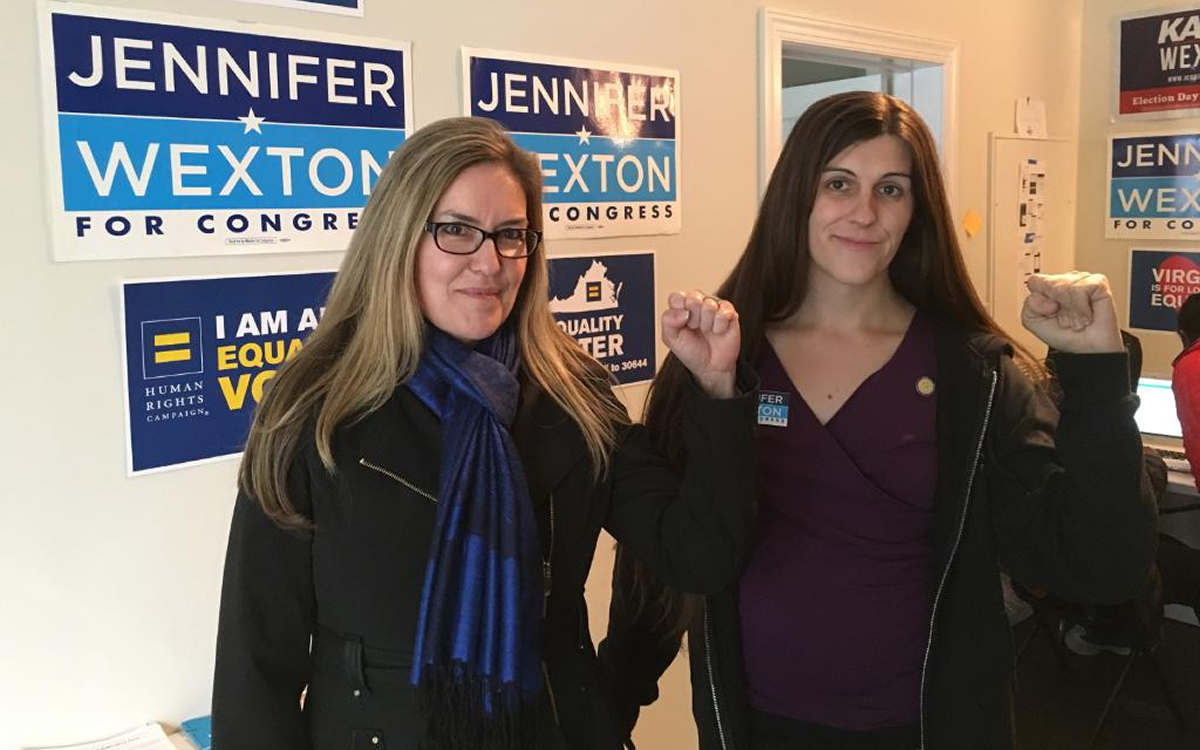 LEESBURG, Va. – U.S. Rep. Jennifer Wexton (D-Va.) announced on Monday she will not seek reelection after receiving a diagnosis of progressive supranuclear palsy, a neurological disorder that the congresswoman described in a statement as "Parkinson's on steroids."
"I'm heartbroken to have to give up something I have loved after so many years of serving my community," she said. "But taking into consideration the prognosis for my health over the coming years, I have made the decision not to seek reelection once my term is complete and instead spend my valued time with Andrew, our boys, and my friends and loved ones."
A member of the Congressional Equality Caucus and co-chair of its Transgender Equality Task Force, Wexton has been a staunch ally of the LGBTQ community since her first election to Congress in 2018 and during previous five-year tenure in the Virginia State Senate.
"On my lowest days, she's quite literally been a shoulder to cry on, and on my best days, she was the second person I told about my engagement last year," Virginia Del. Danica Roem (D-13) told the Washington Blade on Monday.
The congresswoman is "a role model, mentor and genuine public servant whose friendship and advocacy means the world to me," said Roem, who is the first openly trans representative to serve in any state legislature and will be the first in Virginia's State Senate if she is elected to the newly drawn 30th district seat next year.
"I spent so many years closeted in part because of the fear and loathing perpetuated by elected officials toward LGBTQ people in Northern Virginia broadly and greater Prince William [County] specifically that made for a hostile, unwelcoming environment," she said.
"To go from that to having such outspoken, fearless representation from my member of Congress in Rep. Jennifer Wexton hasn't so much been a breath of fresh air as much as a completely new biosphere," Roem said.
She added, "I'm so grateful to her for everything she's done and the example of inclusivity she's set for her constituents."
Roem pointed the Blade to an article in the Washington Post entitled, "How Jennifer Wexton became the 'patron saint of the transgender community,'" which details the ways in which LGBTQ rights "with an emphasis on the transgender community" had become Wexton's "signature issue" just "six months into her first term."
In fact, on the day she took office, the congresswoman became only the second member to fly a transgender Pride flag outside her office.
Equality Virginia, the state's largest LGBTQ advocacy group, also noted Wexton's advocacy for the community in a post Monday on X: "Thank you @RepWexton for being a tireless advocate for LGBTQ+ people in the General Assembly and in Congress."
"You've made our commonwealth a better place," the group wrote, adding, "we're sending our love and strength to you, your family and your entire team."
"In 2018, this state senator I called my legislative role model and looked up to so much as a first-year delegate, came over for dinner crepes to share her wisdom, humor and guidance," Roem said on X. "Five years later, Rep. @JenniferWexton is still a mentor, friend and champion for NOVA."
The Washington Post reported Wexton's planned departure means her seat representing Virginia's 10th Congressional District could be vulnerable in next year's elections, as it was held by Republicans for 40 years prior to the congresswoman's defeat of GOP incumbent Barbara Comstock in 2018.