Elon Musk to lobby for criminalizing healthcare for trans youth
Musk's 18-year-old trans daughter had filed papers in court to legally change her first and last name and request a new birth certificate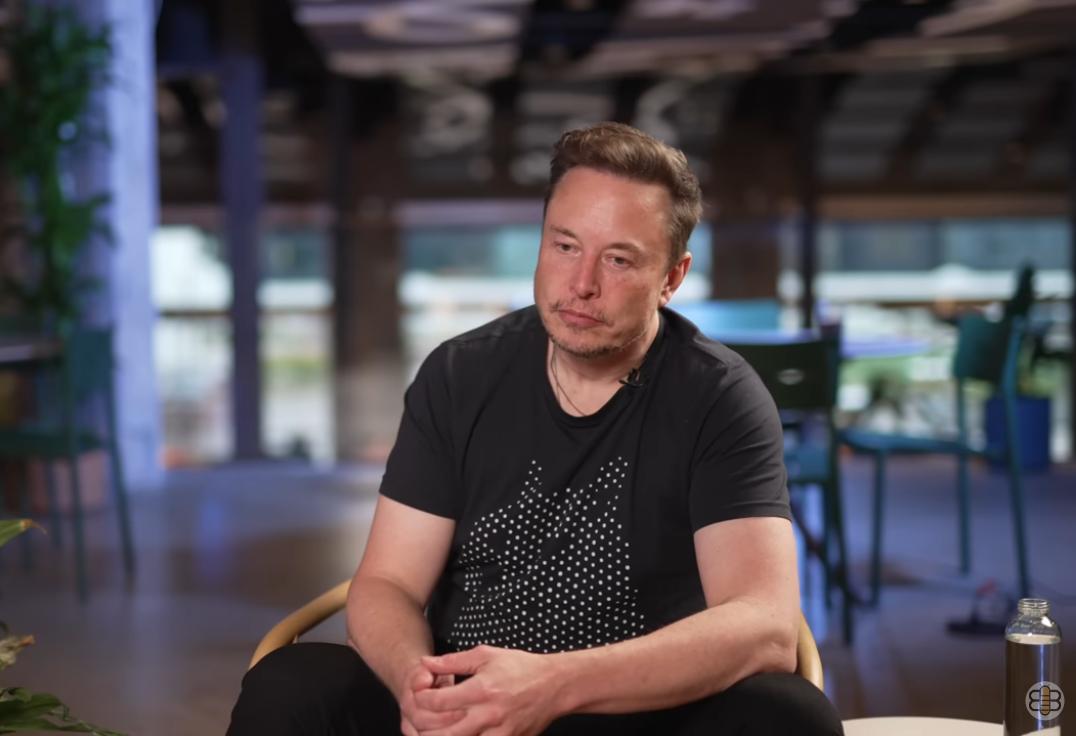 SAN FRANCISCO – Elon Musk started Pride Month with a series of transphobic tweets that constitute his most extreme attacks agains the community to-date and included a pledge on Thursday that he will be "actively lobbying to criminalize" healthcare interventions for transgender youth.
Also on Thursday, Musk responded "Totally agree" to a tweet from a trans-exclusionary LGB account that said, "LGB don't even want Pride month anymore. We just want to be separated from the TQ+."
And then on Friday, the Twitter owner intervened on behalf of anti-trans pundit Matt Walsh when the platform took steps to limit the reach of his "documentary" attacking the community, and then he re-tweeted Walsh's video.
The New Republic named Walsh "Transphobe of the Year" in 2022, noting that he stood out in a crowded field of hate purveyors, having "raised his profile by spreading grotesque conspiracy theories about grooming" and pedophilia in the LGBTQ community."
Responding to Musk's promise to fight for the criminalization of gender affirming care, anti-trans conservative media commentator and University of Toronto Professor Jordan Peterson tweeted, "Prison. Long term. Without Parole. No Mercy. And maybe for the compliant 'therapists' and the butchers they enable." Musk replied, "Absolutely."
Medical societies that develop and publish clinical practice guidelines for the treatment of gender dysphoria in minor patients do not generally recommend genital surgeries before the age of 18.
Access to the interventions proscribed in these guidelines, which are supported by every mainstream scientific and medical body, have been shown to dramatically reduce rates of depression, suicidal ideation, and suicides among trans youth. Studies show rates of post-treatment regret are exceedingly rare.
Musk has long been known as an online provocateur, often taking aim at institutions like Hollywood, big businesses, and the mainstream news media that he believes promote a left-leaning agenda without providing room for dissenting voices.
However, the tech billionaire has increasingly aligned himself with more extreme right-wing politics and conservative political figures like Florida's Republican Gov. Ron DeSantis, who launched his 2024 presidential campaign last week with a Twitter Spaces discussion hosted by Musk just days after signing some of the most extreme anti-trans laws of any state in the country.
Likewise with his public statements concerning the transgender community. A few years ago, Musk courted controversy for mocking and complaining about the practice of calling trans and nonbinary people by their preferred pronouns. This week's anti-trans tirade was markedly more extreme.
Last year, Insider noted Musk's comments about gender pronouns in its coverage of a Reuters report that the South African born entrepreneur's 18-year-old transgender daughter had filed papers in a California court to legally change her first and last name and request a new birth certificate.
Per Reuters, the teen said that she no longer wished to be "related to my biological father in any way, shape or form."
A month later, the elder Musk publicly declared his support for the Republican Party. In an interview with the Financial Times, he said the reason for his estrangement from his daughter was "full on communism" in elite colleges and universities.
Rep. Jennifer Wexton, ardent LGBTQ ally, will not seek re-election
In fact, on the day she took office, the congresswoman became only the second member to fly a transgender Pride flag outside her office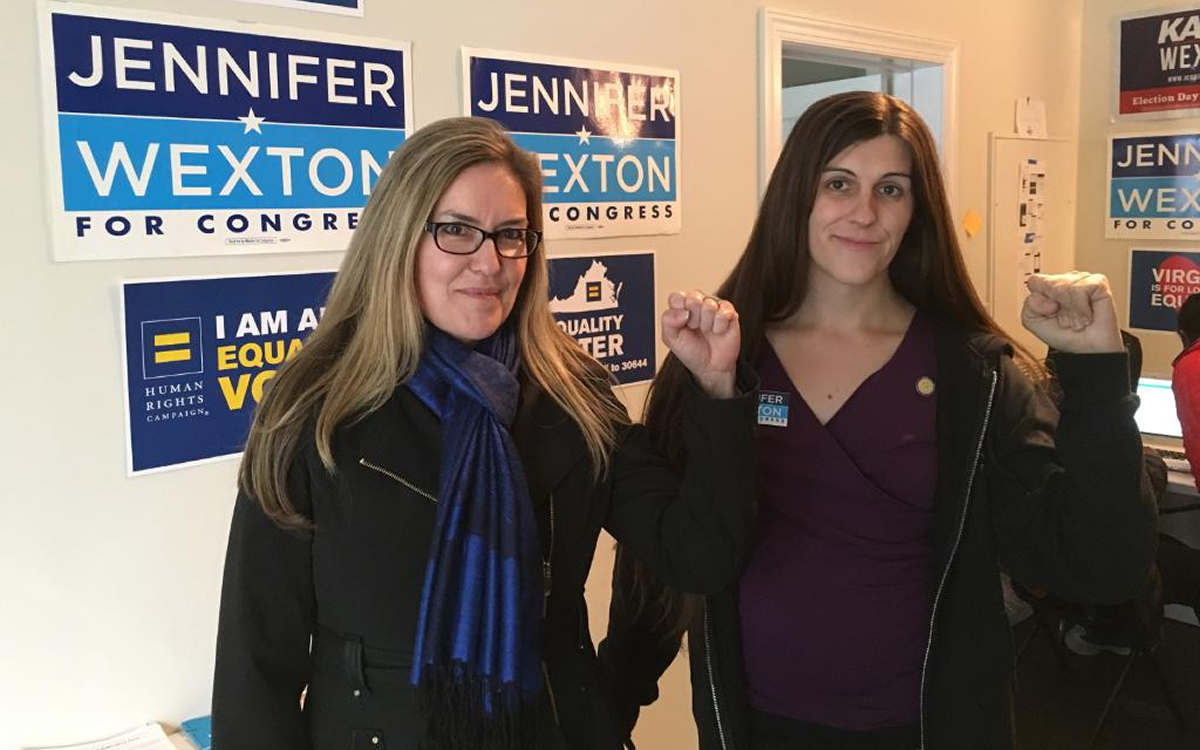 LEESBURG, Va. – U.S. Rep. Jennifer Wexton (D-Va.) announced on Monday she will not seek reelection after receiving a diagnosis of progressive supranuclear palsy, a neurological disorder that the congresswoman described in a statement as "Parkinson's on steroids."
"I'm heartbroken to have to give up something I have loved after so many years of serving my community," she said. "But taking into consideration the prognosis for my health over the coming years, I have made the decision not to seek reelection once my term is complete and instead spend my valued time with Andrew, our boys, and my friends and loved ones."
A member of the Congressional Equality Caucus and co-chair of its Transgender Equality Task Force, Wexton has been a staunch ally of the LGBTQ community since her first election to Congress in 2018 and during previous five-year tenure in the Virginia State Senate.
"On my lowest days, she's quite literally been a shoulder to cry on, and on my best days, she was the second person I told about my engagement last year," Virginia Del. Danica Roem (D-13) told the Washington Blade on Monday.
The congresswoman is "a role model, mentor and genuine public servant whose friendship and advocacy means the world to me," said Roem, who is the first openly trans representative to serve in any state legislature and will be the first in Virginia's State Senate if she is elected to the newly drawn 30th district seat next year.
"I spent so many years closeted in part because of the fear and loathing perpetuated by elected officials toward LGBTQ people in Northern Virginia broadly and greater Prince William [County] specifically that made for a hostile, unwelcoming environment," she said.
"To go from that to having such outspoken, fearless representation from my member of Congress in Rep. Jennifer Wexton hasn't so much been a breath of fresh air as much as a completely new biosphere," Roem said.
She added, "I'm so grateful to her for everything she's done and the example of inclusivity she's set for her constituents."
Roem pointed the Blade to an article in the Washington Post entitled, "How Jennifer Wexton became the 'patron saint of the transgender community,'" which details the ways in which LGBTQ rights "with an emphasis on the transgender community" had become Wexton's "signature issue" just "six months into her first term."
In fact, on the day she took office, the congresswoman became only the second member to fly a transgender Pride flag outside her office.
Equality Virginia, the state's largest LGBTQ advocacy group, also noted Wexton's advocacy for the community in a post Monday on X: "Thank you @RepWexton for being a tireless advocate for LGBTQ+ people in the General Assembly and in Congress."
"You've made our commonwealth a better place," the group wrote, adding, "we're sending our love and strength to you, your family and your entire team."
"In 2018, this state senator I called my legislative role model and looked up to so much as a first-year delegate, came over for dinner crepes to share her wisdom, humor and guidance," Roem said on X. "Five years later, Rep. @JenniferWexton is still a mentor, friend and champion for NOVA."
The Washington Post reported Wexton's planned departure means her seat representing Virginia's 10th Congressional District could be vulnerable in next year's elections, as it was held by Republicans for 40 years prior to the congresswoman's defeat of GOP incumbent Barbara Comstock in 2018.