Governor, AG, & State Superintendent warn against book bans
The joint letter sent Thursday highlights case law and constitutional precedent that restricts the removal of books from libraries and schools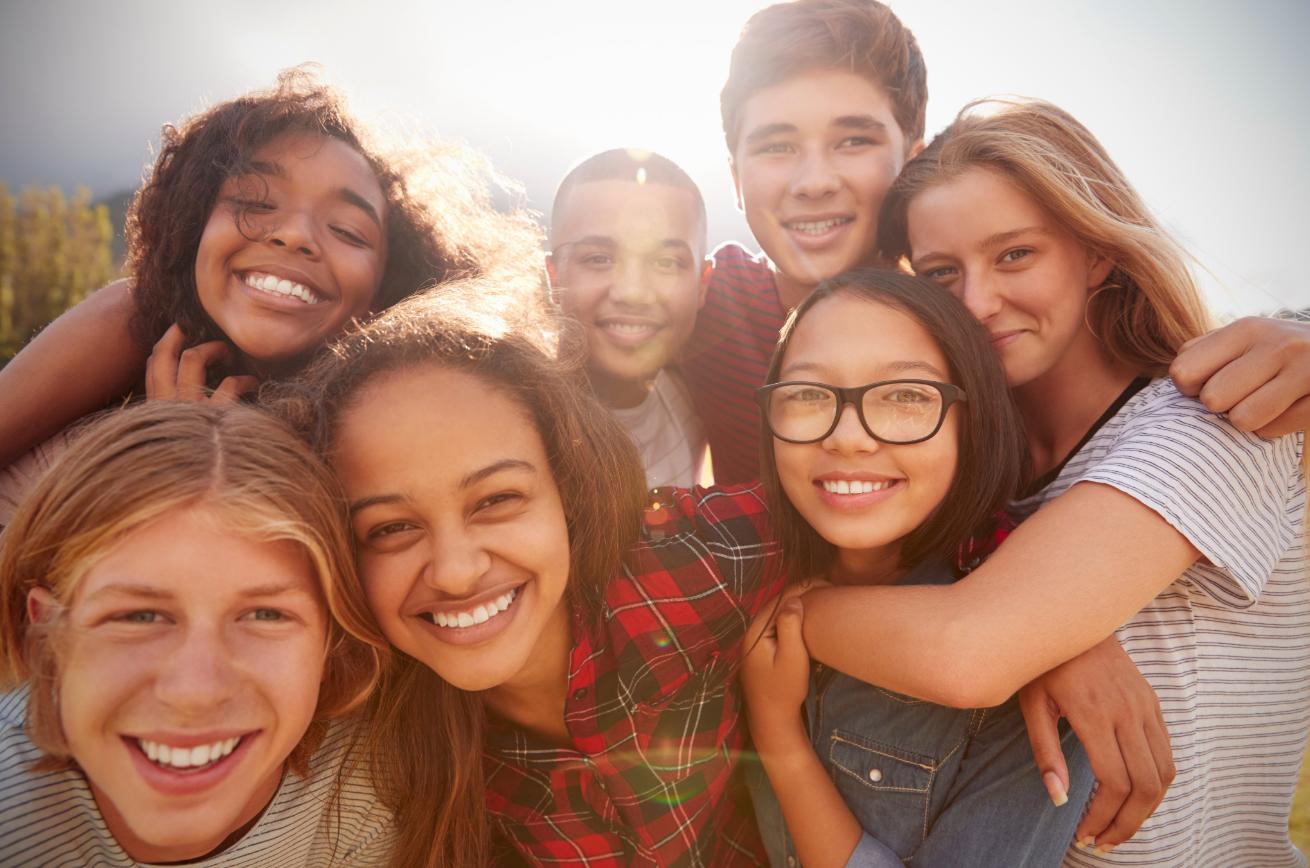 SACRAMENTO – Governor Gavin Newsom, Attorney General Rob Bonta, and State Superintendent Tony Thurmond sent a joint letter to all county school superintendents, district school superintendents, and charter school administrators cautioning against book bans.
The letter released on Thursday, June 1, outlines pertinent educational civil rights and corresponding legal mandates school administrators are required to follow to preserve freedom and ensure access to diverse perspectives and curricula.

"In the first half of this school year alone, 1,477 books were banned nationally, with teachers and librarians threatened with prison time for shelving the wrong book," said Governor Newsom, Attorney General Bonta, and Superintendent Thurmond.
"As state leaders elected to represent the values of all Californians, we offer our response in one shared voice: Access to books – including books that reflect the diverse experiences and perspectives of Californians, and especially, those that may challenge us to grapple with uncomfortable truths – is a profound freedom we all must protect and cultivate."

The joint letter sent Thursday highlights case law and constitutional precedent that restricts the removal of books from libraries and schools; the responsibilities of school administrators to provide students exposure to various world views; and the legal mandates that require school administrators to provide an unbiased curriculum to students and preserve freedom of speech.
Additionally, the joint letter informs local educational agencies that if they remove or ban instructional materials from classrooms or libraries, they may be requested to provide information to the Attorney General's Office for analysis.

While other states ban books, California is improving education outcomes and investing tens of billions of dollars to improve literacy. California outperformed most states — including Florida and Texas — in mitigating learning loss during the pandemic, and through historic levels of school funding, the state is building a cohesive structure of support for educators and students that reflects a focus on equity, inclusion, and academic success.
Equality California's Executive Director Tony Hoang responded to the letter in a statement:
"At a time when over a dozen states have already passed laws banning books and censoring school curriculum, we applaud this clear and forceful guidance from the highest offices in our state unequivocally demonstrating their commitment to providing unfettered access to an inclusive and accurate education for all students.
Across California, we are witnessing a growing number of school districts considering and passing policies to censor curriculum, books, and other materials discussing racism and even the very existence of LGBTQ+ people. These actions create a hostile learning environment for LGBTQ+ and other marginalized students and send them the harmful message that their history and experiences should be ignored.
Nearly 2 in 3 LGBTQ+ young people said that hearing about potential state or local laws banning people from discussing LGBTQ+ people at school made their mental health worse. The link between supportive school environments, access to affirming resources, and youth mental health could not be clearer. 
This guidance from the Governor, the Attorney General and the State Superintendent is a welcome counter to the vile and hateful attacks on the LGBTQ+ community and other marginalized groups. Any school district that attempts to ban books or erase the experiences of LGBTQ+ people will be forced to answer to the state's chief law enforcement officer.
California will continue to lead by example by cultivating and protecting access to books that are vital to prepare youth for civic participation, instill values needed to maintain our democracy, and teach about subjects that are a very real part of our shared history and understanding. That is what makes California stronger each and every day."
Related:
If Temecula school board won't do its job, state will says Newsom
"State will deliver the books — and we'll send the district the bill and fine them for violating state law"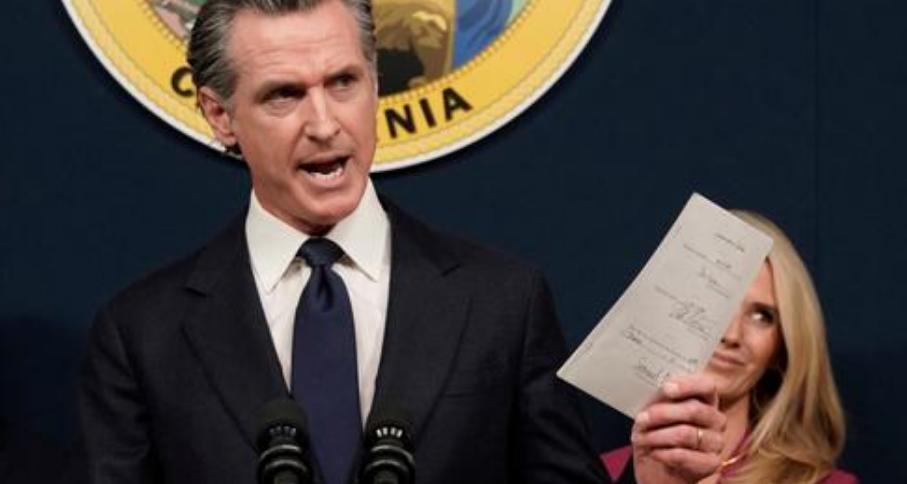 SACRAMENTO – Governor Gavin Newsom, joined by Superintendent of Public Instruction Tony Thurmond, Senate President pro Tempore Toni G. Atkins, Assembly Speaker Robert Rivas, and Assemblymember Dr. Corey Jackson today announced the State of California will begin the process of securing textbooks for students in the Temecula Valley Unified School District and enact legislation to fine school districts for failure to provide adequate instructional materials.
Elementary students in Temecula are slated to begin the school year on August 14, 2023, without enough textbooks for every student because of the school board's decision to reject a widely used social studies curriculum. 
"Cancel culture has gone too far in Temecula: radicalized zealots on the school board rejected a textbook used by hundreds of thousands of students and now children will begin the school year without the tools they need to learn," said Newsom. "If the school board won't do its job by its next board meeting to ensure kids start the school year with basic materials, the state will deliver the book into the hands of children and their parents — and we'll send the district the bill and fine them for violating state law." 
"I am glad to join in this action with Governor Newsom today and thank him for his leadership in calling for Temecula's school board to reverse course to prevent further harm to students," said State Superintendent Thurmond. "Inclusive education promotes the academic achievement and social development of our students.  School Districts should not ban books in California, especially as it harms students of color and LGBTQ+ youth.  AB1078 lays out the structure for today's action and I am proud to have sponsored this bill to protect our students from the harmful effects of book banning, exclusion of inclusive textbooks and discrimination." 
"Censoring learning materials based on bigotry and ignorance prevents our students from getting a good education," said Senate President pro Tempore Toni G. Atkins (D-San Diego). "Culture war extremism doesn't belong in the debate of how to teach our children and school districts should always put students first. That's why I'm pleased the Governor is stepping in to make sure the children in Temecula have textbooks to start the year, and I look forward to working with the Governor and the assembly on a clear legislative solution. We have a duty to help eliminate ignorance in all its forms."
"The antics of the Temecula Valley Unified School District are intolerable and damaging to its students' opportunities to grow, prosper, and succeed," said Assembly Speaker Robert Rivas. "Book bans betray the most basic of California's core values. I hope the members of the school board are able to reflect on their decisions and come to make better decisions for our children's futures."
"Book banning is not acceptable and will not stand in California," said Assemblymember Dr. Corey Jackson. "It is my honor to have the Governor's support of Assembly Bill 1078. This sends a clear message that such actions will not be tolerated. We stand united in our commitment to protect our students' access to diverse educational materials and ensure an inclusive educational environment. We will not go backward. We will meet this historical moment."
Temecula Valley Unified School District's current curriculum is outdated and in violation of state law. Students in the district are forced to use a textbook published in 2006. In the process of acquiring updated textbooks for students in grades one through five on May 16, 2023, school board President Joseph Komrosky asserted false claims about the instructional materials. The board voted by a 3-2 majority to reject the adoption of the new social studies curriculum that was recommended by teachers representing every elementary school in the district and overwhelmingly supported by parents and community members. The textbook, one of four standard programs approved by the state, is routinely and widely used across hundreds of school districts in California.
Following the school board's decision, Governor Newsom and state leaders wrote a letter to school districts statewide highlighting the legal obligations of districts and joined California Attorney General Rob Bonta in demanding information and answers from the board. The administration also began working with the Legislature and Superintendent Thurmond to advance AB 1078 (Jackson) to strengthen state law to ensure students in California have access to adequate instructional materials. Among other provisions, AB 1078 would:
Require a two-thirds supermajority vote for a school board to remove instructional materials or curriculum;
Establish a process for the California State Department of Education to purchase adequate standards-aligned instructional materials for a district, if the district has failed to provide them for students; and
Institute a funding penalty for school districts that do not sufficiently provide standards-aligned instructional materials.
California provides instruction and support services to roughly 5.9 million students in grades transitional kindergarten through twelve in more than 1,000 districts and over 10,000 schools throughout the state. Under Governor Newsom's leadership, education funding is at a record high in California, totaling $129.2 billion in the 2023-24 budget.
Governor Newsom released a video to Temecula parents that can be viewed here. 
Temecula's school board rejected a textbook used by thousands of students & now kids will begin the school year without the tools they need.

If the school board won't do its job, we'll get the book to kids & parents – then bill the district & fine them for violating state law. pic.twitter.com/gpN1TT7AVp

— Office of the Governor of California (@CAgovernor) July 13, 2023
Related: