New Peruvian ombudsman makes homophobic comments before Congress
Josué Manuel Gutiérrez Cóndor elected on May 17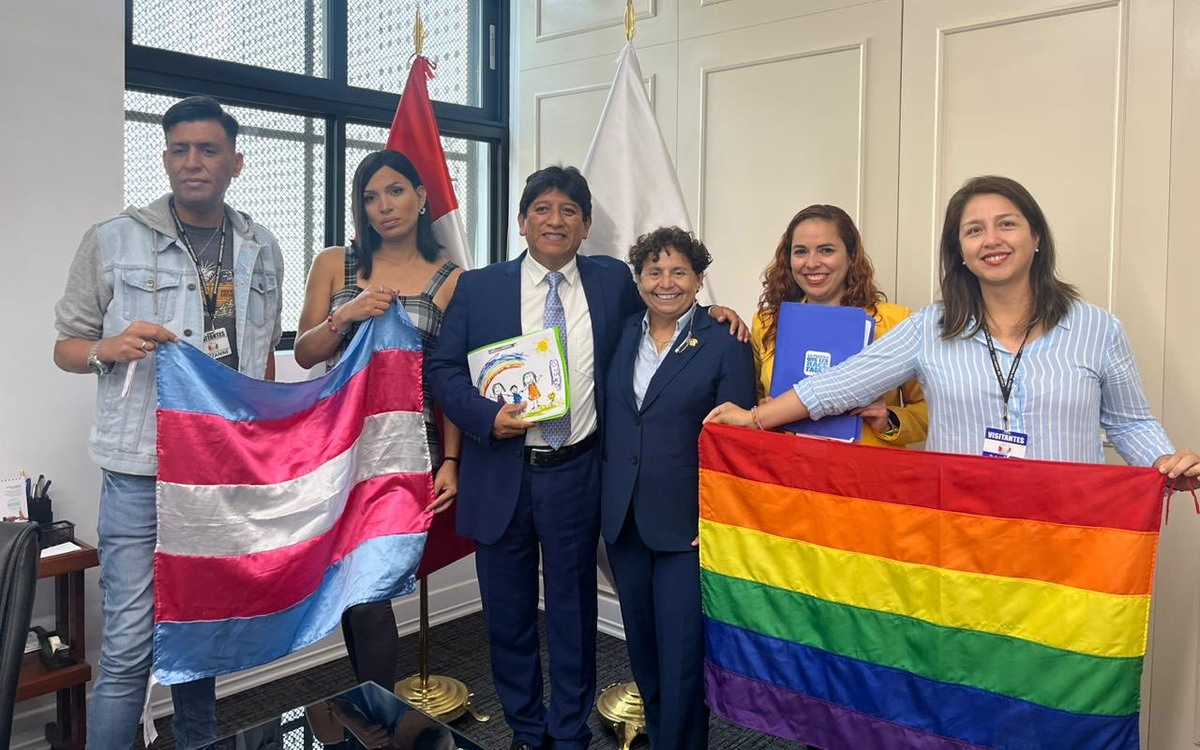 CUSCO, Peru — Peru on May 17 elected a new ombudsman.
The office of Peru's ombudsman, or "Defensor del Pueblo," was created in 1993. The ombudsman's website says this autonomous office's role is to "defend and promote the individual and communal rights," with an emphasis on the rights of vulnerable peoples. Some of the powers of this office include presenting amicus curiae briefs and even bills to Peru's Congress.
Given the powers and responsibilities of this position, the ombudsman is of particular relevance to Peru's queer community. And on May 17 of this year, Congress by an 88-24 vote margin elected Josué Manuel Gutiérrez Cóndor, a lawyer and former congressman, to be Peru's new ombudsman.
Shortly after his appointment, though, it became known that Gutiérrez during his election process before Congress made remarks that some are calling homophobic.
Conservative Congressman Alejandro Muñante asked Gutiérrez about "Lesbian Visibility Day." ​​Gutiérrez, in his response, said although he is a "lover of freedoms," he also called homosexuality a "deformity that needs to be corrected."
"These deformities are debaucherous … these deformities don't contribute to institutions or the state, therefore this behavior must be corrected and not idealized," added Gutiérrez.
Jorge Apolaya, a spokesperson for the Lima Pride March Collective, spoke with the Washington Blade over WhatsApp about the historic importance of Peru's ombudsman in the fight for LGBTQ+ and intersex rights.
"The ombudsman's office is an entity that contributes to guaranteeing the rule of law in the search for justice … and the LGBT population has often had to resort to [the ombudsman] in order to achieve greater attention to their demands," said Apolaya. "So it's necessary for the country to have strengthened institutions because only in this way will we be able to advance the human rights of all people, especially the most vulnerable populations in the country."
It is perhaps due to the importance of this office that, despite Gutiérrez's apparent homophobia, Peru's first and only lesbian congressman, Susel Paredes, met with ​​Gutiérrez. With rainbow and Transgender flags sprawled across the table, the congresswoman and ​​Gutiérrez on May 29 spoke about issues affecting the LGBTQ+ and intersex community in Peru.
After the meeting, Paredes posted on Twitter:

"Meeting with the ombudsman, Josué Gutiérrez. This isn't a blank check. He already committed to a solution for the children of same-sex families. The update of Report 175 on the rights of the LGBTIQ+ community and supporting the Pride March are also part of the commitments."
Reunión con el Defensor del Pueblo, Josué Gutiérrez. No es un cheque en blanco. La solución de l@s hij@s de familias homoparentales ya es un compromiso. También lo son la actualización del Informe 175 sobre derechos de la comunidad LGBTIQ+ y el apoyo la Marcha del Orgullo.✍️🏳️‍🌈🏳️‍⚧️ pic.twitter.com/FeqgN5XoZQ

— Susel Paredes (@suselparedes) May 29, 2023
The above-tweet refers to Gutiérrez's supposed commitments to help resolve the situation of gay and lesbian parents who can't register their children as their own under Peruvian law (with both of their surnames,) and the role of the ombudsman to create a report on the situation of LGBTQ+ and intersex people in Peru.
Not everyone, however, was convinced by the ombudsman's promises so soon after his homophobic appearance before Congress.
Replying to Paredes' tweet, Peruvian human rights activist Gabriel Moreno Alcántara, wrote: "Still, we can't trust him one bit. Right now he is new so he is going to want to be liked by all social groups." (Paredes liked the tweet.)
Apolaya, though, tells the Blade that he doesn't fault the congresswoman for having the meeting with Gutiérrez as it is part of the duties of her office to meet with officials like him.
"I think that [the meeting] was an opportunity for the ombudsman to learn about the demands of LGBTI people in the country."
U.S. Ambassador to Peru Lisa Kenna also met with Gutiérrez.
She tweeted on June 7 that "everyone has the right to fundamental freedoms. I spoke with the Ombudsman Josué Gutiérrez to express our support for the defense of human rights and democracy in Peru."
Todos, todas y todes tienen el derecho a libertades fundamentales. Conversé con el Defensor del Pueblo Josué Gutiérrez para expresar nuestro apoyo para la defensa de los derechos humanos y la democracia en 🇵🇪@Defensoria_Peru pic.twitter.com/y4Gf5ydVkm

— Lisa Kenna (@USAmbPeru) June 7, 2023
This tweet attracted some backlash from both liberal and conservative Peruvians.
Some conservatives took issue with the ambassador's use of the word "todes," a gender-neutral word for "everyone" that does not exist in traditional Spanish. Muñante replied to the tweet, writing "'todes'" does not exist in our language, Madam Ambassador, be careful with the image you project in our country."
In one of South America's most conservative countries, the controversies surrounding Gutiérrez's appointment are indicative of the ongoing struggle for LGBTQ+ and intersex rights.
Peru remains one of the few countries in South America which offers zero recognition for same-sex couples, despite a 2018 Inter-American Court of Human Rights ruling which mandates that signatories of the American Convention on Human Rights to legalize same-sex marriage. And in one of the areas Paredes brought up in her meeting with ​​Gutiérrez, same-sex parenting, public opinion greatly lags behind other countries in the region.
According to a 2021 Ipsos study, a majority of Peruvians disagreed with the statement that "same-sex couples should have the same rights to adopt children as heterosexual couples do." Further, in a 2023 survey (also by Ipsos), 98 percent of LGBTQ+ people responded that they were either "extremely" or "very" dissatisfied with "the role of the State in guaranteeing rights of diverse families/LGBTIQA+ people." Fifty-six percent of respondents also reported having experienced discrimination in public spaces.
Despite the widespread discrimination and the suspicions of some in Peru's queer community of Gutiérrez's true intentions, plans for Pride continue unabated.
Apolaya tells the Blade that the Lima Pride March, which will take place on July 1, is expecting around 25,000 participants. Other towns in Peru will also be hosting their first-ever Pride festivities.
Juliaca, the town where 18 protesters and bystanders were killed in a single day during the political unrest earlier this year, will host a march on June 28.
'Las Locas del 73' documents historic LGBTQ+ rights protest in Chile
Demonstration took place months before 1973 coup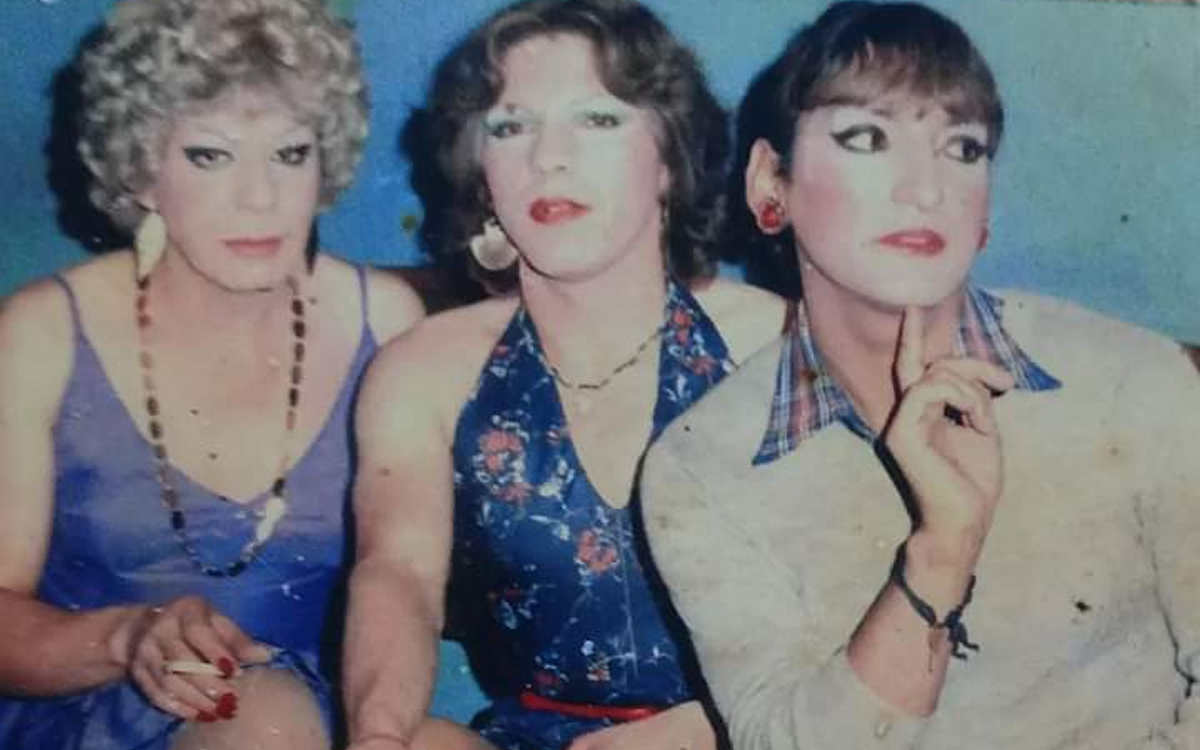 By ESTEBAN RIOSECO | SANTIAGO, Chile — In a year of deep reflection and commemoration of two crucial moments in Chile's history, "Las Locas del 73" documents the 50th anniversary of the country's first gay rights march that took place months before the 1973 coup.
Victor Hugo Robles, who is also known as El Che de los Gays, co-directed the documentary with documentarian Carolina Espinoza that Sociedad Sonora, a production company, helped release in Chile and Spain on April 22, the 50th anniversary of the protest. The documentary has proven to be a resounding success, and film festivals in several countries are planning to screen it in the coming months.
This documentary is a doubly significant tribute.
It not only tells the courageous story of a group of gay and Transgender Chileans who, on April 22, 1973, protested against social discrimination and police repression, but also highlights the intricate connection between this struggle and the traumatic coup that forever changed Chile's destiny.
Raquel, Eva, Larguero, Romané, José Caballo, Vanesa, Fresia Soto, Confort, Natacha, Peggy Cordero and Gitana were the protagonists of what the media at the time described as the scandalous demonstration that took place in Santiago's Plaza de Armas, a commercial area that families frequented on Sundays, on that fall Sunday afternoon. The coup took place less than five months later, on Sept. 11, 1973.
Most LGBTQ+ Chileans at that time were in the closet.
Discrimination was so widespread that nobody dared to publicly disclose their sexual orientation or gender identity. (Consensual same-sex sexual relations were punishable with prison until their decriminalization in the country's penal code in 1999.) Police at that time routinely raided private meetings of LGBTQ+ people and "indecency" arrests were commonplace.
While the media at the time highly publicized the iconic protest, it was something of an urban myth among LGBTQ+ Chileans until the 1990s. It was said a "group of crazy women" had staged a rebellion in the 1970s, but there was no clarity about the exact date. It seemed to be a story without protagonists, a local legend subject to exaggerations and reversions.
It was this ambiguity that aroused Robles' curiosity, and he began to investigate and reconstruct the episode.
"I heard many stories that there had been a gay protest during the time of Salvador Allende, but no one was certain," Robles told the Washington Blade. "I spent a lot of time researching this protest. It took me a long time. I would say it took me more than a year, almost two years to find the exact moment because I had to go to the newspapers of that time. You had to ask for them at the library and go through them newspaper by newspaper, month by month, and it took a long time to fetch the newspapers from the warehouse."
He added that "everything is now digitized, but at that time nothing (was), so I started to check the newspaper because everything was in the newspaper itself."
"Everyone talks about Clarín, which was the most important newspaper of the time, with a huge circulation. It was a popular media outlet; with sarcastic, direct, ironic, humorous language," said Robles. "Then I started to look at Clarín, month by month, in 1970, 1971 and 1972."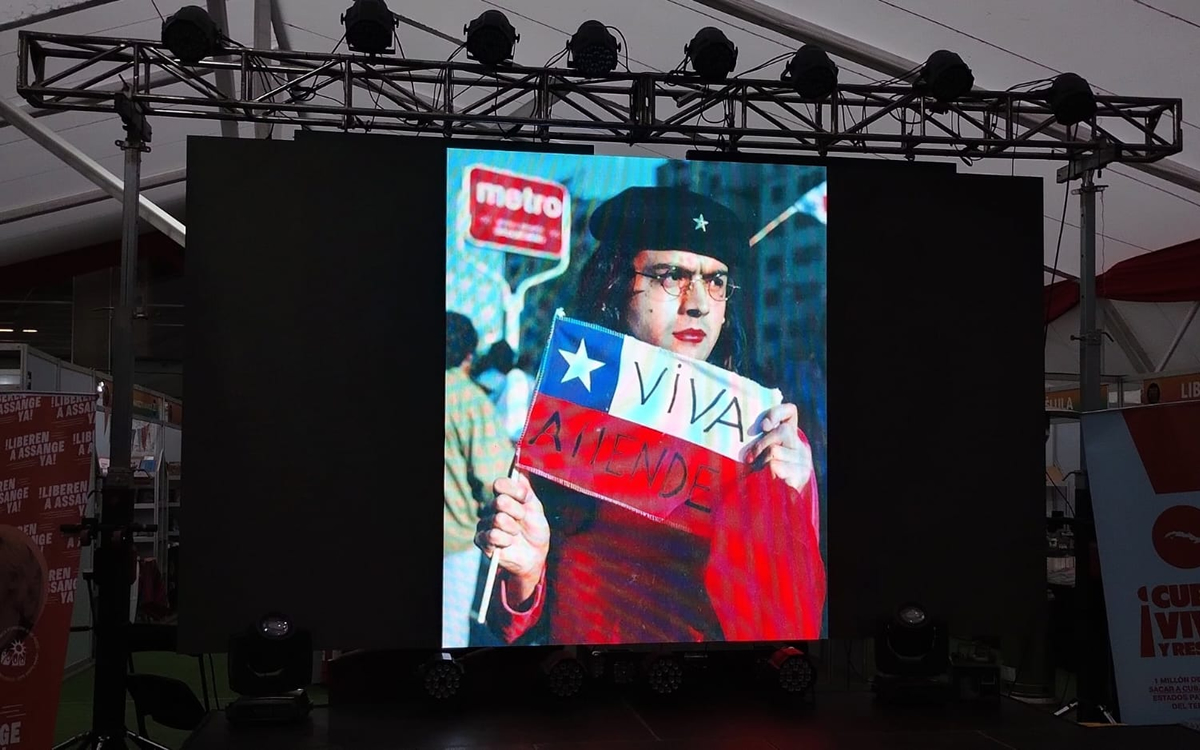 Robles told the Blade he was already giving up in his search when a friend gave him a clue that would end up uncovering valuable information for the reconstruction of the history of the Chilean LGBTQ+ movement.
"I was almost giving up until a friend gave me the tip about Paloma magazine, which was the leftist magazine of the time, a communist magazine, and that's where the protest had come out," said Robles. "He remembered having read it there."
He recalled his expectations increased again after this revelation because he knew that that magazine had fewer editions — one per month, which increased the chances of finding what he was looking for more quickly.
"That's when I came across the news. It said: 'Homosexuals on the offensive.' A very small article and … they pointed out the exact date. That demonstration, that protest, then appeared and it was dated Sunday, April 22, 1973.″
"Immediately, with the date in hand, I went to Clarín newspaper and, indeed, it was there. It was on the front page two days after the protest took place, on April 24, 1973,″ he recalled emotionally.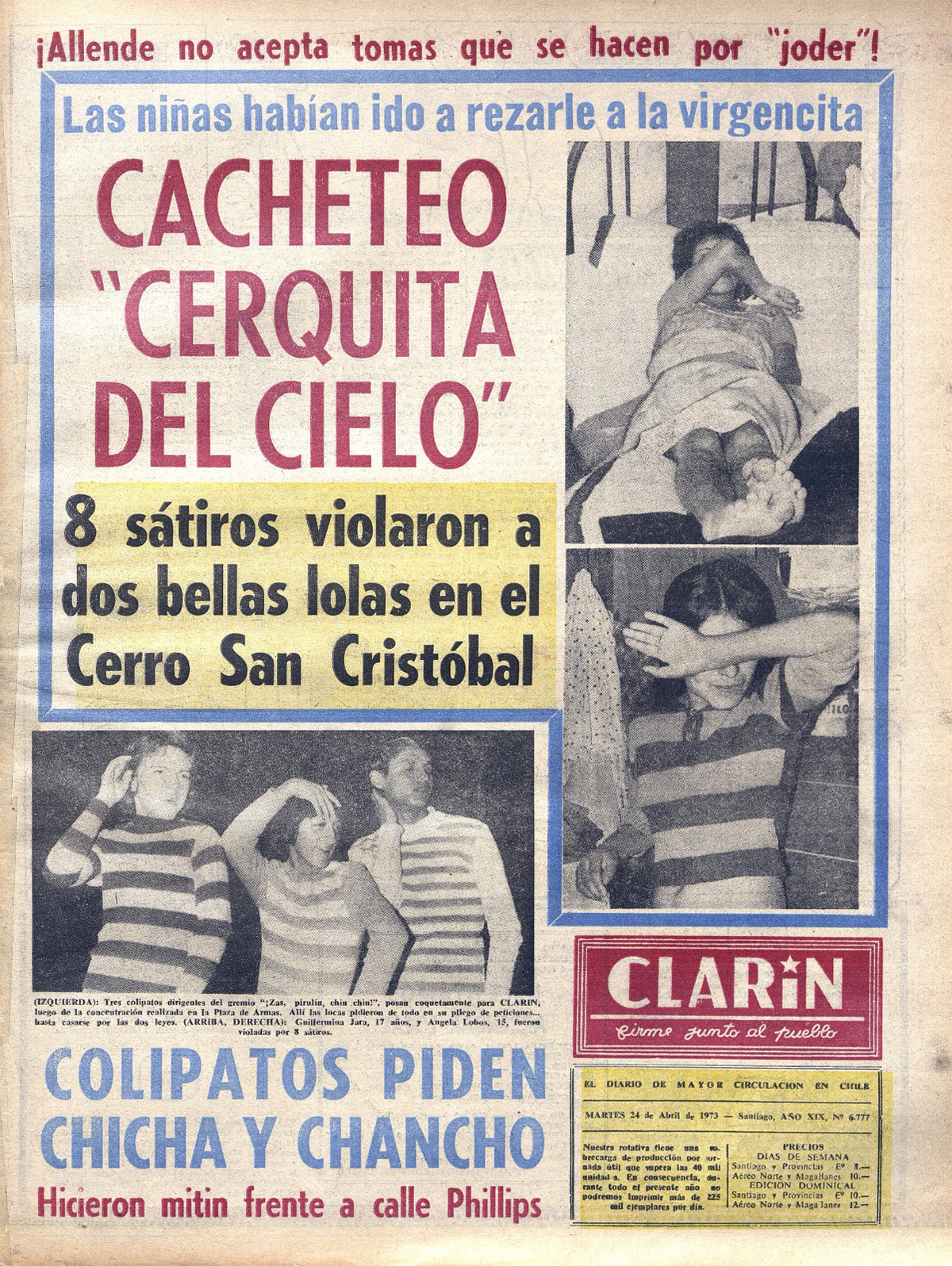 That front page to which the Chilean journalist referred exposed the existing homophobia in society.
"Homosexuals ask for the moon," read Clarín's headline.
Clarín was a progressive, leftist newspaper that supported President Salvador Allende.
The newspaper's slogan proclaimed it was "on the people's side." Pinochet's dictatorship immediately shut down Clarín after the coup.
"The loose mares, lost madwomen, anxious for publicity, launched headlong, met to demand that the authorities give them a chance, a shot and a side for their deviations," read the Clarín article about the protest.
The police did not show up, even though the meeting had been well publicized.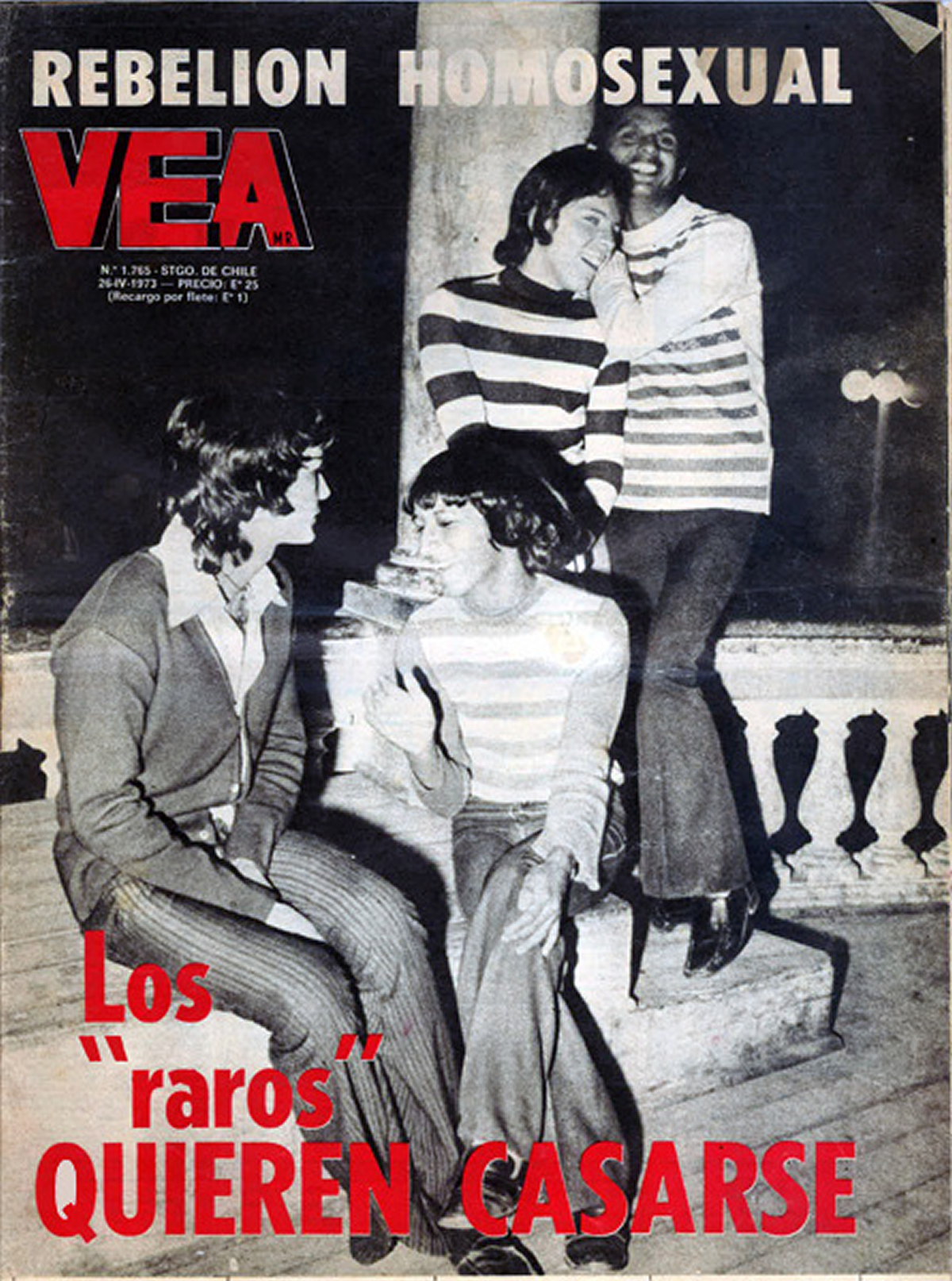 The media reports continued with more insidiousness.
"At first the sodomites, believing that the police contingent would fall on them at every moment, were cautious. But they quickly loosened their braids … and launched themselves, demonstrating that the freedom they demand is nothing more than licentiousness. Homosexuals, among other things, want legislation to allow them to get married and do a thousand and one things without police persecution. What a mess that would be. No wonder an old man proposed spraying them with kerosene and throwing a lit match at them," wrote Clarín.
Newspaper reports said mothers covered their children's eyes so that "they would not witness such a horrendous spectacle."
But it was not only in Clarín.
"I realized that it had been covered by quite a few media outlets, by the Puro Chile newspaper, for example. It also appeared later on the cover of Vea magazine, which was very important at the time," said Robles.
That demonstration marked a turning point in the struggle for the rights of sexual minorities in Chile, a path that remains relevant and valid to this day. The film pays tribute to the brave activists who, for the first time in Chilean history, stood up against social discrimination and social repression.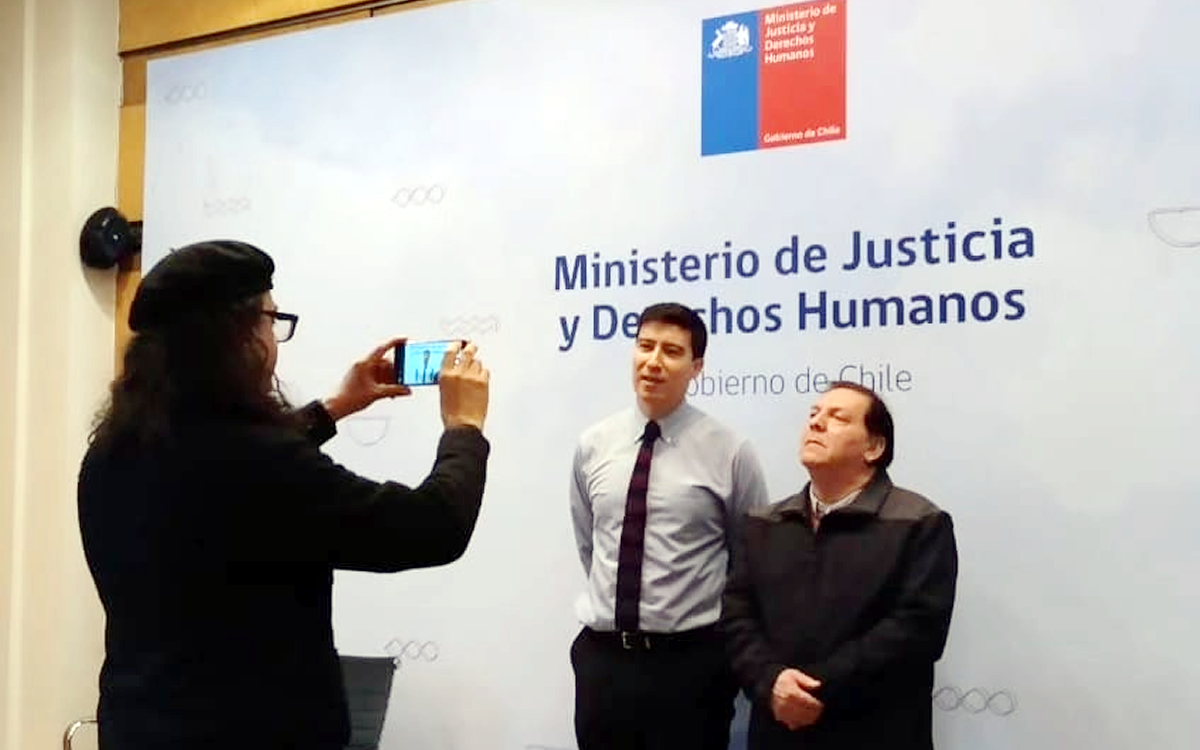 La Medallita, Brenda, Marco Ruiz and Marcela Dimonti are among those who narrate the documentary.
Dimonti, besides being a prominent figure in the struggle for LGBTQ+ rights, was a prisoner inside the National Stadium after the coup.