Why are LGBTQ activists such fierce defenders of democracy?
ILGA head writes about the DNA that drives LGBTQ activists in a Europe where there's a mistaken assumption everyone has access to democracy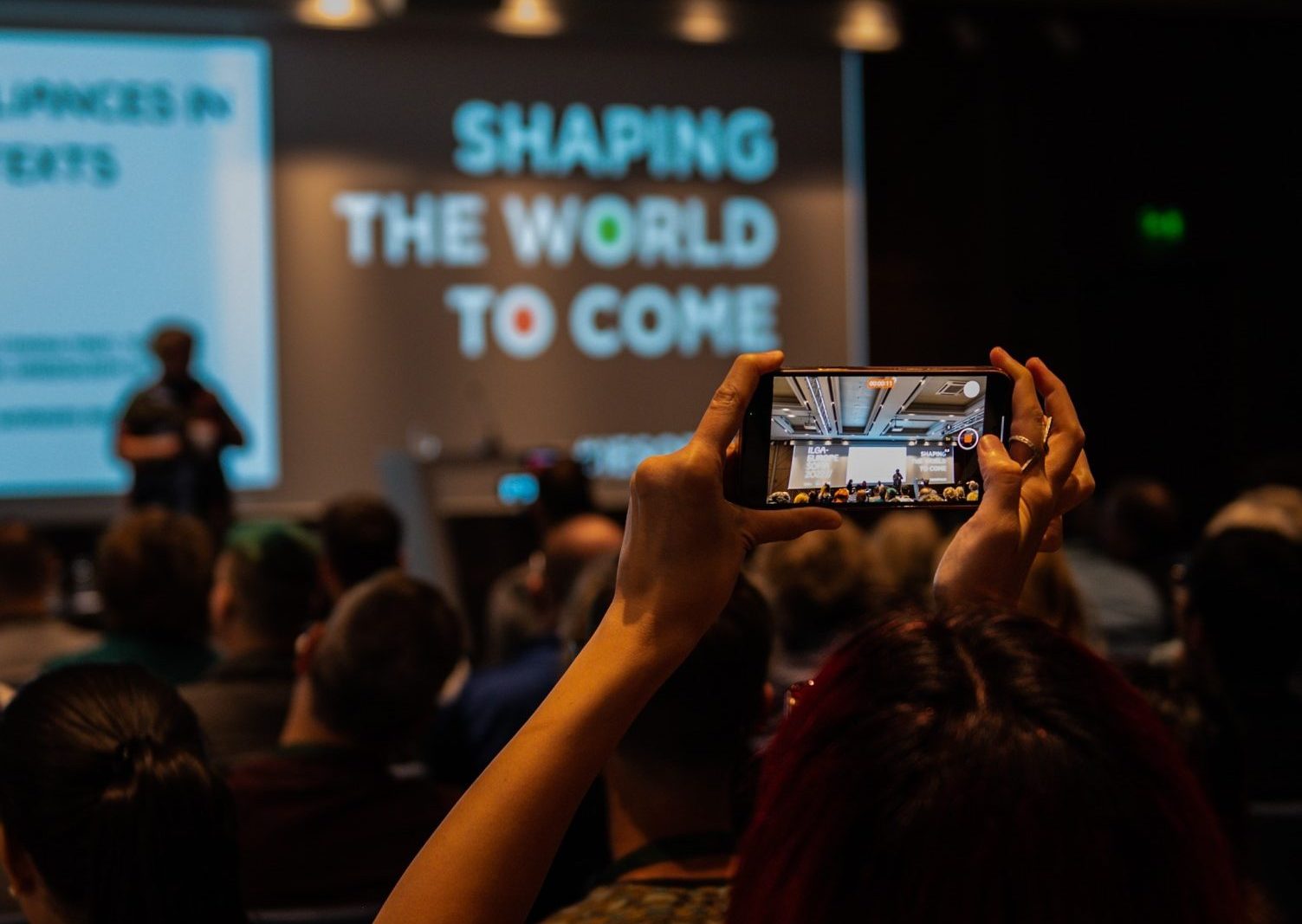 By Evelyne Paradis | BRUSSELS, Belgium – Across Europe, authoritarian leaders continue to target and scapegoat LGBTQ individuals, bringing increased polarization of public discourse and violence in the streets. LGBTQ activists counteract by defending democratic values with unwavering determination. But this defence is not merely a reaction; it is part of their DNA.
Although we may assume that everyone has equal access to democracy, this is not the reality, and reflected on why marginalised groups need democracies and why democracies find some of their greatest champions among LGBTQ activists.
People who have remained marginalized want to have the same rights, and it is crucial to address their aspirations for equality. Marginalized groups require a system that not only permits but actively enables the protection of their basic rights. While democracy may not be flawless, marginalized communities, including LGBTQ people, rely on its rules and practices; they depend on them to access their fundamental rights.
This is one of the key reasons why LGBTQ activists find themselves at the forefront of defending freedom of assembly, association, expression, and media freedom. These freedoms are not only rights that LGBTQ individuals, like everyone else, are entitled to, they are also essential to enabling communities and individuals to advance equality. It is thanks to these rights that LGBTQ communities can organise and march in public spaces in safety, can freely inform and contribute to public discussions, and so on.
Another reason the defence of democracy matters so much for LGBTQ people is that attacks on democracy are coming at a very real cost to them. The rise of authoritarian regimes across Europe comes hand-in-hand with scapegoating by populist far-right leaders of LGBTQ individuals, migrants, and other vulnerable groups as part of their divisive tactics for political gain. This has concrete and dire consequences in people's lives, as last year we witnessed the deadliest rise in anti-LGBTQ violence in over a decade.
But it's not just about pointing fingers at far-right parties and authoritarian leaders. We must look at ourselves in the mirror and accept our democracies are not perfect, also in places where things seem to be fine.
While democracy may be one of the most promising systems for ensuring basic protections, not everyone enjoys equal access to them and many are left behind. At its core, democracy is made of trust. To earn and have trust, people need to feel listened to, heard and included. At the moment, there's a high risk of many disengaging and becoming more disillusioned by democracy simply because they do not find themselves in it.
This is why it is crucial to listen to LGBTQ people and other marginalised groups when they demand equality. Firstly, democracy is about protecting everyone's rights. By paying attention to their needs, we honour that principle. Secondly, LGBTQ activists are some of the fiercest defenders of democracy. Their commitment contributes to ensuring that our democracies are alive and flourishing.
By addressing their demands, we can build a more inclusive democracy while making sure that its champions remain strong.
******************************************************************************************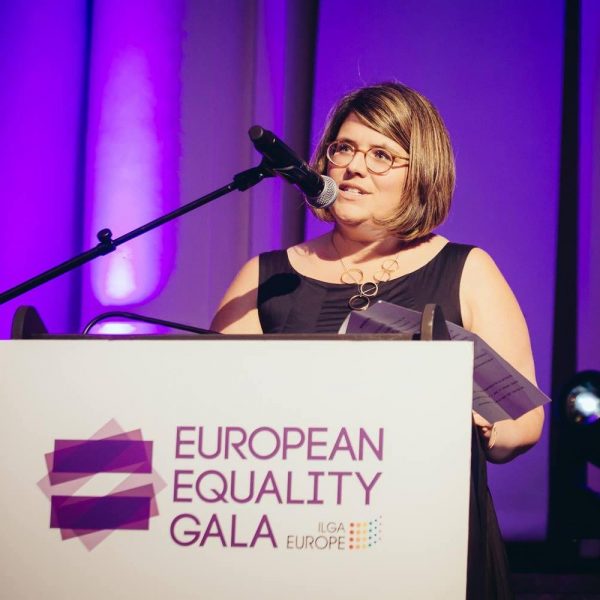 Evelyne Paradis is the Executive Director of ILGA-Europe. She is responsible for providing overall leadership, strategic direction and management of the organisation. She joined ILGA-Europe in 2005. Before becoming ILGA-Europe's Executive Director, she held the position of Policy Director, coordinating the organisation's advocacy work with European regional organisations.
Prior to joining ILGA-Europe, Evelyne worked with the UN High Commission for Human Rights, the Council of Europe and human rights NGOs in Canada.
She worked as a research assistant to the UN Special Rapporteur on freedom of expression and Special Representative for human rights defenders, as well as a member of the preparatory team of the World Conference Against Racism.
The people I remember on Trans Day of Remembrance
Brianna Ghey, Eden Knight, and Ariyanna Mitchell all lost their lives because they dared show the world who they were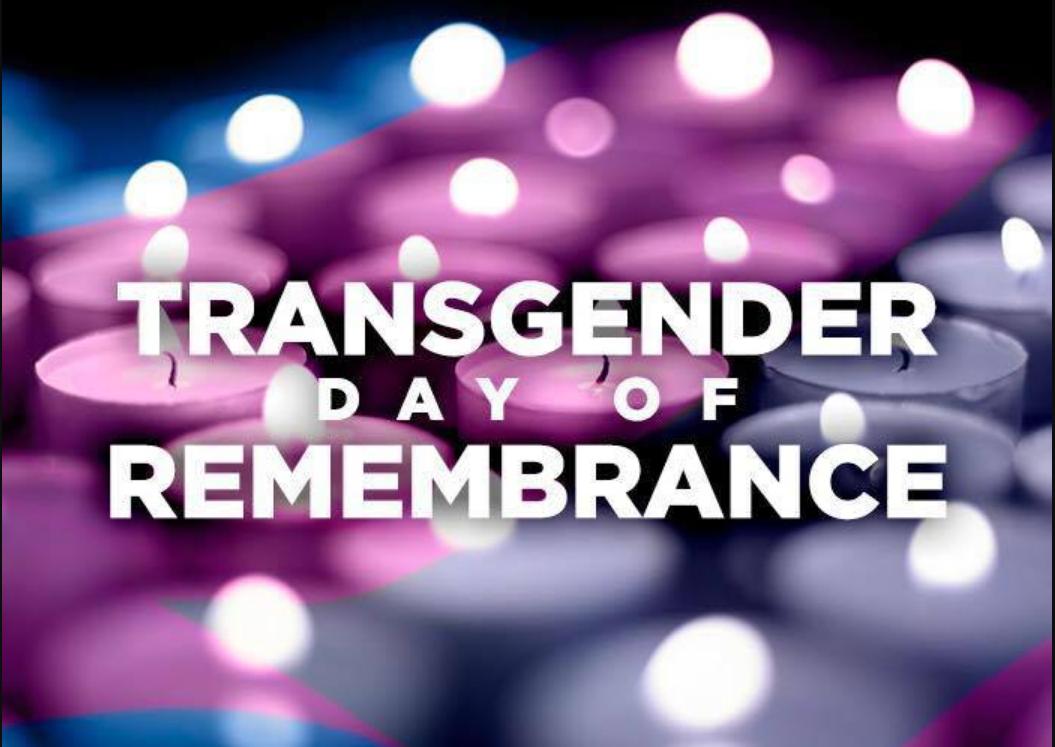 By Erin Reed | MISSOULA, Mt. – Whenever I travel from state to state to discuss the latest wave of anti-trans legislation, one of the most common questions I am asked is about the people who made the biggest impact on me. I never answer with the names of famous politicians or influential activists.
Instead, I think back to the stories of the people we lost along the way in pursuit of a world where transgender people can feel safe and dignified. Brianna Ghey, a young British trans girl who had been heavily bullied, who was murdered on her walk back from a local park. Eden Knight, who successfully escaped brutal oppression in Saudi Arabia by fleeing to the United States, only to be trafficked back there, leading to her suicide. Ariyanna Mitchell, a trans girl, who was gunned down at a party after she was asked about her gender identity.
Every transgender person you meet has lost someone; most of us have lost many. This is a reality I believe is often misunderstood by most cisgender individuals. The cold statistics of suicides and murder rates, frequently cited in studies and debates against right-wing media figures, can obscure the personal impact.
For us, these statistics represent living, breathing individuals we knew: Discord users whose status no longer turns green, phone numbers that will never send another text or call, faces in photographs that resurface every November 20th, only to be gradually overshadowed by newer images of more people who we've lost.
On days like today, my thoughts turn to Ariyanna Mitchell, a vibrant and beautiful young black teenager who excelled in dancing. Cherished by her friends, Ariyanna's courage shone brightly when a gunman invaded the party she was attending. Bravely stepping between the assailant and her fellow partygoers, she was asked about her gender: "Are you a boy or a girl?" Tragically, her response led to her being shot. Ariyanna's only 'crime' was protecting those around her while embracing her true self. She was just 17 years old.
Ariyanna's story brings to mind the numerous 17-year-old transgender individuals I've met while speaking with parents. Witnessing the joy on their faces upon being recognized for who they truly are is a profound experience. I've seen parents who, after a journey of understanding, not only accept but also celebrate their child's gender identity. Reflecting on my own days as a 17-year-old, unable to transition, I think about our collective efforts to create a world where young people like Ariyanna could freely do so. The injustice of stripping away such joy and light from a person is immeasurably cruel.
In March 2023, I learned about a transgender girl named Eden Knight who tragically took her own life in Saudi Arabia. Her story went viral as numerous trans individuals who knew her turned to Twitter, pleading for media coverage of her death. This story resonates with me profoundly because, when mainstream media failed to amplify her friends' voices, they approached me, hoping I could bring her story to light. I did just that when I became the first journalist to cover her story, a story that would leave a mark on me for the rest of my career. The narrative they shared about Eden was both beautiful and heart-wrenching. As I listened and wept, I connected with those who had witnessed her vibrant life and felt the profound injustice of its loss.
Eden Knight was the daughter of a wealthy Saudia Arabian official. When she went to school in the United States, she came out as transgender, and quickly realized that her identity was incompatible with a government that refuses to recognize the existence of transgender people and incompatible with her father's role in that government. So she fled, transitioned, and was fully embraced by her queer friends and family.
Eden Knight's intention to seek asylum was tragically undermined. Her hopes were shattered when she was allegedly lured back to Washington, D.C., by two American fixers, Michael Pocalyko and Ellen Cole. Subsequently, she was sent back to Saudi Arabia, where she faced the terrifying ordeal of forced detransition. The anguish of being forced off of her medication and forced into a male identity proved too overwhelming, leading to her taking her own life. Eden left behind a community that had stood with her throughout her entire ordeal and had grown to love her. Her memory is a driving force in our continued fight against such injustices.
In February of this last year, news made it around the world of a young teen trans girl who was murdered on her walk through a park. Brianna Ghey, a 16 year old girl who made TikToks about her day to day life set to beautiful music, had her life taken by two people her same age. We would later learn that she was heavily bullied in school. When news of her death became widespread, her videos became makeshift memorials with millions of likes. Her life and the way that it was taken shook the community.
Her death did not occur in a vacuum. In the years surrounding her death, the United Kingdom had become a harsh place for trans people. Trans youth like her face waiting lists for medication that can be up to 20 years long. Legal documents are impossible to obtain for those under 18, and the dignity of trans people is debated daily in the UK Media. Just before he death, Scotland passed a measure that would have lowered the minimum age for legal gender recognition to 16 years old… this would have been old enough for Brianna to be recognized. However, the United Kingdom overturned Scotland's efforts and kept its own age for gender recognition as 18 years of age. As such, Brianna Ghey's death certificate officially recorded her as male. Sadly, the government rejected a campaign with the hashtag #DignityForbrianna which would have given her posthumous gender recognition.
On Trans Day of Remembrance, we remember Brianna for who she actually was. We remember her gender, regardless of what final indignity her government did to her. We remember all the lives lost, and all of the people who were misgendered in their deaths by their family or on their official documents. We remember these things to try to make the world better for kids like her. In an interview with Vice, one of her close friends stated, "If Bri would have wanted anything from her passing, it would be change."
Each of these stories has profoundly impacted me. They all depict trans individuals enduring injustices that remain unresolved. Today, black trans women continue to face rampant violence, with gun violence affecting them disproportionately. The misgendering of trans individuals in death reports persists, a situation worsened by recent legislative actions in states like Montana and Kansas, where laws mandate the incorrect legal gender designation for trans individuals.
The neglect of trans and queer refugees continues, and the same system that facilitated Eden Knight's tragic trafficking out of the United States remains in place. Currently, thousands of trans youths are being forced into detransition by laws banning their care, enduring the same trauma as Eden. Our efforts must persist until the day we no longer need to add another photograph to the memorial of those lost to such injustices on the day we honor the memory of the trans individuals who are no longer with us.
*************************************************************************************
Erin Reed is a transgender woman (she/her pronouns) and researcher who tracks anti-LGBTQ+ legislation around the world and helps people become better advocates for their queer family, friends, colleagues, and community. Reed also is a social media consultant and public speaker.
Follow her on Twitter (Link)
Website here: https://www.erininthemorning.com/
******************************************************************************************
The preceding article was first published at Erin In The Morning and is republished with permission.