The new mission to fight HIV devastation in rural America
Black, Latino, Native American, and other minority groups residing in rural regions have higher than average rates of HIV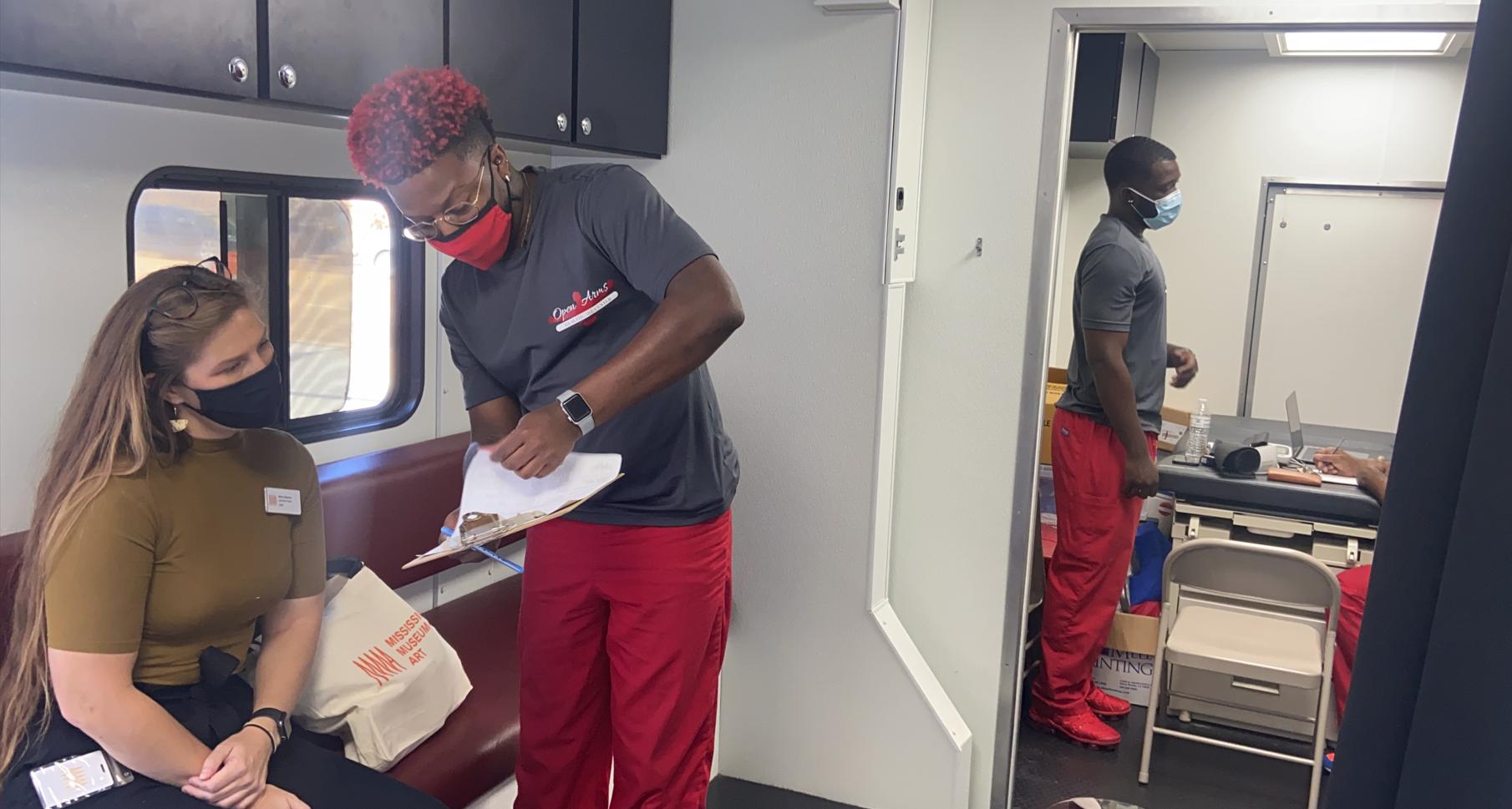 RIDGELAND, MS – Twenty years ago, Mississippi-based Dr. June Gipson was contacted by researchers who  were conducting a study of Black men living with HIV over the age of 45 in Mississippi. They wanted a list of subjects with whom to talk. It should have been an easy assignment.
It wasn't. There weren't enough people to talk to. Vast numbers of Black men living with HIV in the state had died.
Decades later, thanks to missions like Dr. Gipson's, improved medicines, and more knowledgeable wellness, that is no longer the case. There is a growing population who are living and aging with HIV.
"Essentially what My Brother's Keeper does is training: we teach others what we do, we teach others how to sustain. We teach others how to work within the environment to be successful, " Dr. Gipson told me.
Today, people living with HIV routinely live into their 50s, 60s, and beyond, but they still have needs that extend beyond the HIV challenges themselves. Especially in rural areas, there is isolation, stigma and poor mental health environments. Dr. Gipson leads an organization to give them resources and a deeper sense of wellness than they have ever imagined.
Dr. Gipson is the President and CEO of My Brother's Keeper in Ridgeland, Mississippi. My Brother's Keeper has expanded its service range into the clinical arena with the establishment of Mississippi's first LGBTI primary healthcare clinic, Open Arms Healthcare Center. With a background that spans criminal justice and education in addition to healthcare, Dr. Gipson is a formidable leader and evangelist in creating effective and available healthcare in rural and marginalized communities. Her organizations not only provide services to such communities, they teach other organizations how to do the same. With a new grant from Gilead's Zeroing In™ program — which aims to support organizations working to increase the overall health and wellness of communities most impacted by the HIV epidemic — they have been tapped to provide technical assistance and capacity building to other organizations.
Dr. Gipson's advice to other organizations following the My Brothers Keeper/Open Arms model? "Just do it. When someone goes into the healthcare arena as a community-based organization, there's a level of fear but… you're going to have to just do it. You're not going to have all the answers in the beginning. You will learn things along the way, but you do have to get started," she says.
My Brothers Keeper and the Open Arms Healthcare center work synergistically to provide services to the community with an emphasis on the particular needs of LGBTQ individuals. "We have a wonderful avenue to not just do the work, not just teach others how to do the work, but to combine these things into real life lessons. We are the epitome of what community-based programs can become." Dr. Gipson is in a constant state of continuous improvement. She is embarking on research with organizations in London and Australia to perfect best practices to reach out in underserved communities.
She acknowledges that such communities, especially the one she has served in Mississippi, are difficult to reach because accurate healthcare education is actively discouraged. "I think that the fact that we lack so much education around reproductive health and sex ed puts us at a complete disadvantage. The system is still talking about abstinence, which is not effective. We're still bringing up abstinence when we have some of the highest HIV rates and some of the highest STI rates."
Gilead is determined to make a difference. "We go where the need is greatest," is a phrase they use frequently.
In this case, that "where" is in rural areas in the United States. These communities face disproportionate challenges in accessing HIV and other healthcare services caused by a shortage of local doctors, poverty, and remote locations. The patient-to- primary care physician ratio in rural areas is only 39.8 physicians per 100,000 people, compared to 53.3 physicians per 100,000 in urban areas. Additionally, 59% of the decline in the number of US community hospitals between 2015 and 2019 were rural hospitals and 47% of rural hospitals have 25 or fewer staffed beds. Seven states have a disproportionately high number of HIV diagnoses in rural areas: Alabama, Arkansas, Kentucky, Mississippi, Missouri, Oklahoma and South Carolina. In the U.S. South, 23% of new HIV cases happened in rural areas, and for late-stage diagnosis, the percentage for Black people was higher than in urban or metropolitan areas.
That was consistent with the fact that Black, Latino, Native American, and other minority groups residing in rural regions have higher than average rates of HIV.
In March, Gilead Sciences announced $3 million in grant funding to eight organizations through the Zeroing In grant program, including My Brother's Keeper, to provide services to communities disproportionately impacted by HIV in rural areas in the United States. Darwin Thompson, Director of Public Affairs at Gilead Sciences stated at the announcement, "Our Zeroing In rural grants are helping organizations expand their testing programs, provide remote communities with access to necessary resources and fight ongoing stigma by promoting a culture of compassion and inclusion. We know it takes more than medicine to end the HIV epidemic for everyone everywhere. By supporting these organizations, we're increasing their capacity to educate communities, change perceptions and provide critical access to healthcare where it's needed most."
Dr. Gipson and other leaders were selected for investment due to their strategic, community-driven approaches toward dismantling systemic barriers that prevent people in rural communities from accessing quality HIV testing and treatment.
"The funding from Gilead was a gamechanger. What Gilead gave us was the needed startup funds to be able to do this work. I remember opening my clinic. I remember, it was literally $8,000 that was separating me from opening. There were expenses for exam beds, cotton balls. Band-Aids – simple things that should not impede someone from starting a new business, but those were the pieces that held me back," Dr. Gipson says of the Zeroing In project.
The project is designed to bring healthcare equity and stop HIV devastation in all venues. While HIV is prevalent in both urban and rural communities in the United States, resources are heavily concentrated in urban centers, and lack of public health infrastructure and heightened stigma in rural communities create barriers of access to necessary care.
As Dr. Gipson points out, Gilead and Zeroing In are dedicated to changing the game. My Brother's Keeper and its sister grantees are literally keeping their fingers on the pulse of people living with HIV with dedication and determination.
Gilead is equally determined to see them succeed with wellness and health for all.
Gilead: More than Medicine is part of a paid year-long collaboration between Gilead Sciences and the Los Angeles Blade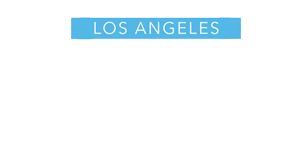 Gilead's HIV Age Positively® grant program spotlights unique needs of individuals aging with HIV
On September 18, healthcare providers, advocacy organizations, and communities across the country will commemorate National HIV/AIDS and Aging Awareness Day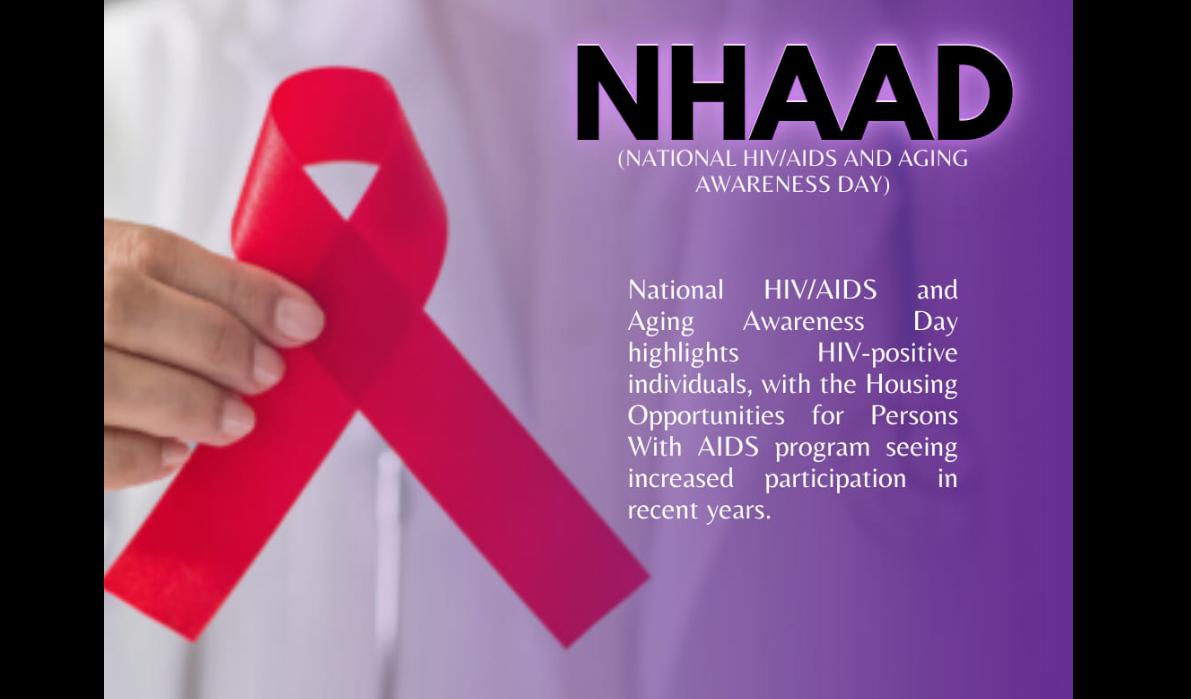 By Edwina Eyre | WASHINGTON – While HIV was once considered a death sentence, major medical breakthroughs coupled with advancements in HIV prevention education and stigma reduction have transformed the virus from a once-fatal disease to a chronic condition that can allow individuals to live long and healthy lives.
Today, more than half of the adults living with HIV in the U.S. are over 50 years old. By 2030, that number will jump to 70% – a number that was unimaginable 30 years ago. While this transformation is a tremendous step forward, it has ushered in its own set of challenges when supporting this new, aging population that has distinct care and treatment needs.
On September 18, healthcare providers, advocacy organizations, and communities across the country will commemorate National HIV/AIDS and Aging Awareness Day (NHAAD) to raise awareness of the impact of HIV/AIDS on older Americans, and the urgent need to expand testing, treatment and care services for individuals over 50.
By 2030, more than 80% of people living with HIV will have at least one age-related medical condition, such as cancer or heart disease. Individuals living with HIV may also contend with various comorbidities that intersect with their diagnoses, such as diabetes, liver disease, anemia and high blood pressure. They may also face a different set of psychological and mental struggles than their peers.
However, few dedicated resources exist to address the diverse needs of the growing population of older individuals living with HIV. "HIV services and aging services have historically been very siloed," says Prescott Chow, Director and Co-Principal Investigator for the Training and Health Equity (T.H.E.) Collaborative at the University of California, San Francisco. "While there have been some touchpoints, there have also been a lot of missed opportunities in terms of figuring out how to develop services that are inclusive of folks who are aging with HIV."
The lack of attention and funding for the rapidly increasing population of individuals over 50 living with HIV prompted Gilead Sciences to launch HIV Age Positively® in 2018, an initiative aimed at supporting programs focused on improving the quality of life and health for those who are aging. Since its launch, the program has awarded more than $35.8 million in grants to support 42 organizations — from healthcare organizations to advocacy groups working to address the interrelated challenges within the healthcare system and the general HIV community — addressing stigma, loneliness and better coordination of care.
HIV Age Positively centers on three pillars: (1) improving care coordination, (2) increasing resources for better well-being and (3) educating and informing policy related to aging with HIV. Grantees work to provide resources such as mental health services and community support and make sure people aging with HIV receive the care they need by training and educating healthcare professionals with additional literacy around HIV and comorbidities.
T.H.E. Collaborative, an HIV Age Positively grantee, provides capacity building, technical assistance and training services to other grantees across a 13 state region in the Western U.S. In addition to HIV Age Positively grantees, T.H.E. Collaborative frequently works with other HIV advocacy programs in the Western U.S., providing a platform for peer-to-peer support and training.
"We are currently in this new era in aging, where we are really looking at the whole person and focusing on intergenerational and intercommunal care," remarks JB Del Rosario, the Care and Wellbeing Center Project Manager at T.H.E. Collaborative. "So much of this work is about paying it back, but also paying it forward – recognizing the work that people who have come before us have done, but also passing on that effort to the coming generation as well and taking the lessons that we've learned to create a better world and a better system."
One of the ways T.H.E. Collaborative is centering intercommunal HIV and aging care is through their Collaboration in Care Conference. On September 18 and 19, an interdisciplinary network of more than 200 providers from both the aging and HIV space will come together in Sacramento, California, to share best practices from their work and different resources available in their fields. Participants will cover topics as varied as financial health, mental health, community building and the psychosocial aspects of aging with HIV.
Del Rosario and Chow were thrilled to have T.H.E. Collaborative's work, including the Collaboration in Care Conference, supported by Gilead through HIV Age Positively and emphasized the need for continued focus on wraparound care to address the health needs of those aging with HIV.
"It feels like a gift right now to think about how to look at HIV differently," says Chow. "Where we are now is amazing in terms of the biomedical interventions we have available to help people aging with HIV have healthy long lives, but with that comes the responsibility to consider the other issues that impact a person's life and to ensure that individuals are not just surviving but thriving as they age with HIV."
Gilead: More than Medicine is part of a paid year-long collaboration between Gilead Sciences and the Los Angeles Blade
Inaugural #ZeroHIVStigmaDay leaders urge us to see one another as human
Zero HIV Stigma Day was chosen to honor Prudence Nobantu Mabele, the first South African woman to disclose her HIV status in 1992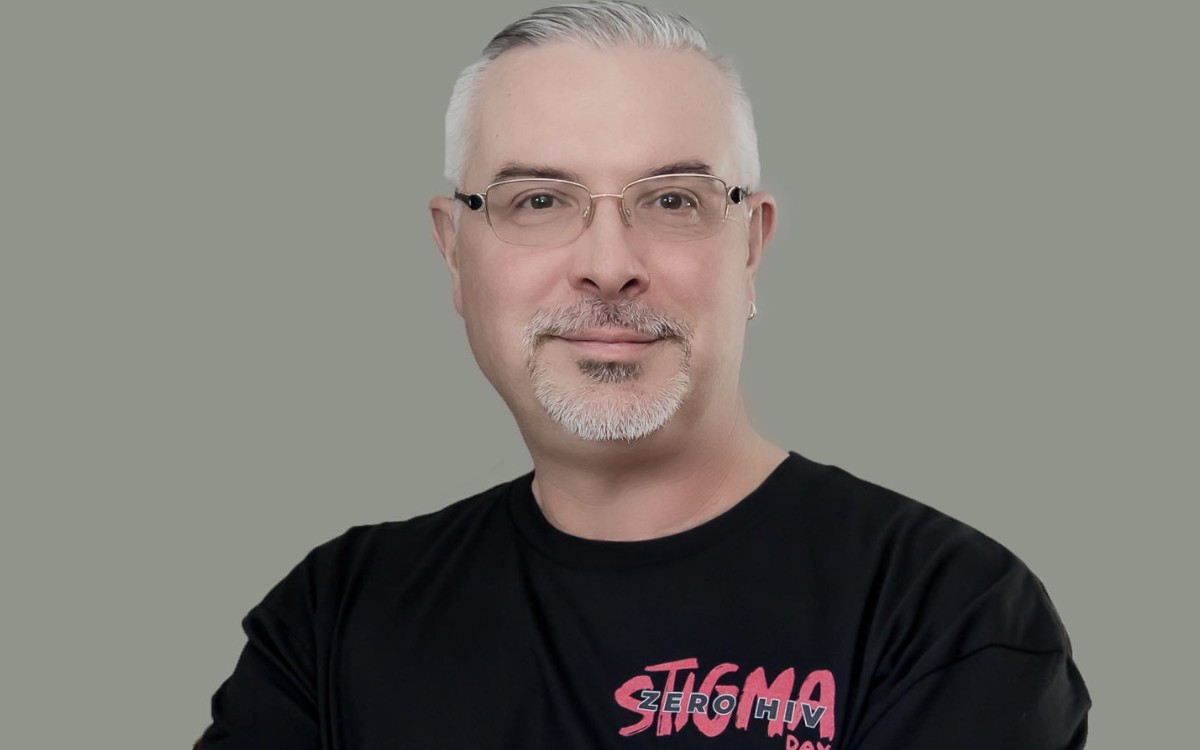 By Donovan Harris | WASHINGTON – There is something powerful about embracing our shared humanity.
For leaders and activists in HIV care and prevention, that is the message they are working hard to spread in the fight against HIV-related stigma.
"I'm stunned that some of the same stigma that we experienced in the early days of the epidemic continues to persist and are so pervasive across society," said José Zuniga, president/CEO of the International Association of Providers of AIDS Care (IAPAC).
Zuniga was open about his experiences as a Gay, Latino man, sharing that he is no stranger to the deep-rooted stigma millions of others in the LGBTQ+ community experience.
"I clearly understand the stigma that comes with people judging us based on our sexual orientation," he said. "There's a self-stigma, the self-labeling and the [fear] of feeling unworthy or being othered."
Zuniga expressed that he is disheartened that HIV-related stigma extends to some healthcare settings, causing many people to delay essential, life-saving care. "It only takes one person within the healthcare system to stigmatize you before you hesitate to do what should be done to mitigate your risk, either becoming HIV positive or progressing to AIDS if you're newly diagnosed with HIV," he said.
According to UNAIDS, people living with HIV who perceive high levels of HIV-related stigma are 2.4 times more likely to delay enrollment in care until they are very ill.
However, there has been progress globally to reduce stigma and provide greater access to HIV care. In a recent UNAIDS report, researchers found there is a clear path to ending AIDS by 2030. Botswana, Eswatini, Rwanda, the United Republic of Tanzania and Zimbabwe have already achieved the "95-95-95" targets.
The goal is for 95% of all people living with HIV to know their HIV status, 95% of people diagnosed with HIV infection to receive antiretroviral treatment and 95% of people who are being treated are virally suppressed by 2025.
While we have seen notable strides over the years, Zuniga said more work must be done to reduce HIV-related stigma globally.
That is why he is proud of the work done to launch the inaugural Zero HIV Stigma Day on July 21, 2023. The day was chosen to honor Prudence Nobantu Mabele, the first South African woman to disclose her HIV status in 1992.
"There was no awareness day singularly focused on stigma," Zuniga said. "There certainly is one [day] around discrimination, but discrimination is really an outcome of stigma."
Zero HIV Stigma Day was announced in 2022 as a collaboration between the IAPAC, a UK-based sexual health charity called NAZ, the Global HIV Collaborative and the Fast-Track Cities Institute.
Gilead Sciences also stepped in to amplify the important work Zuniga and his team are doing to end stigma on Zero HIV Stigma Day and throughout the year.
Through a grant from Gilead, Zuniga said his organization was able to implement one of the first medical education programs for primary care providers around "Undetectable=Untransmittable" which means a person cannot pass HIV through sex when they have undetectable levels of HIV.
He also said the pharmaceutical company was an early supporter of the Fast-Track Cities Institute and has helped reduce HIV-related stigma by providing resources and education through their COMPASS Initiative®, a 10 year, more than $100 million commitment to end the HIV/AIDS epidemic across the U.S. South.
"This is serious work and not something that any entity takes lightly," Zuniga said.
This year's Zero HIV Stigma Day theme is "Human First" to emphasize the humanity of people living with and affected by HIV.
"Pushing this human first message to us is critical because of course, the H in HIV stands for human," Zuniga said. "I think we can repair the very frayed level of connectivity between us because we share a common humanity."
Gilead: More than Medicine is part of a paid year-long collaboration between Gilead Sciences and the Los Angeles Blade