Fourth of July Weekend – Stay safe in the extreme heat
"Extreme heat can be deadly. Californians should take steps to protect themselves from the heat – stay cool, stay hydrated and stay connected"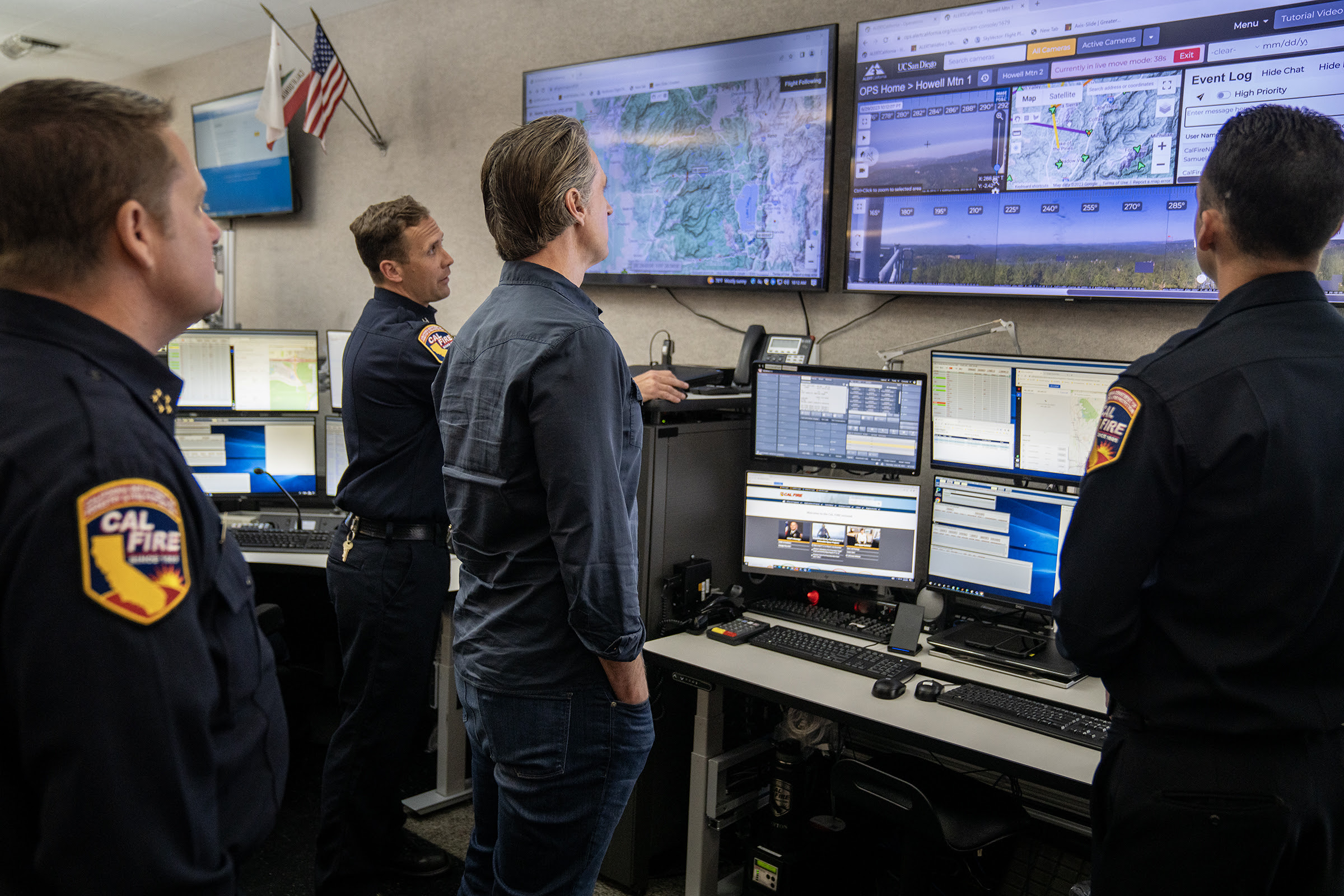 SACRAMENTO – With a significant heatwave impacting much of inland California this weekend and into the Fourth of July holiday, Governor Gavin Newsom highlighted the state's ongoing preparedness and response efforts while urging Californians to take steps to protect themselves from extreme heat. 
Extreme heat is deadly and climate change is making heatwaves longer and more frequent. According to the National Weather Service, extreme heat kills more Americans each year than any other extreme weather events, including wildfires, droughts, and floods.
Beginning today, excessive heat watches and warnings will be in place for large swaths of the state. Temperatures in Redding and Red Bluff will reach up to 108 degrees, while the Central Valley and all the way down to the desert southeast of the state could exceed 120 degrees.
"Extreme heat can be deadly. Californians should take steps to protect themselves from the heat – stay cool, stay hydrated and stay connected. California is taking more action now than at any point in our history to build climate resilience and protect communities – especially underserved Californians – from the real dangers of extreme heat,"  Governor Newsom said. 
Newsom has taken proactive steps to protect communities from the impacts of extreme heat. Last year he launched California's Extreme Heat Action Plan, backed by more than $400 million in investments, to guide the state's response to heatwaves, ensuring California is reaching vulnerable communities, protecting frontline workers and helping communities stand up cooling centers.
A current list of cooling centers open by county can be found here. 
To protect communities most at risk of impacts from extreme heat and other climate-driven emergencies this summer, Cal OES and Listos California have released a new Summer of Safety campaign – a comprehensive suite of in-language messaging and materials on summer climate extremes. As summer weather brings new threats that could impact Californians, these risks are all interrelated and can have the greatest impact on more vulnerable Californians, including those 65 years of age or older; individuals with chronic illness, disabilities or who are pregnant.
It's important for Californians to have the tools they need to stay safe from:
Extreme heat
Wildfire
Wildfire smoke
Power outages
Dangerous waters
More information as well as a directory of all resources released as part of the Summer of Safety can be found at ListosCalifornia.org/Summer.
Cal/OSHA is also reminding employers to protect workers from heat illness during high temperatures. California employers must take steps to protect workers from heat illness by providing water, rest, shade and training. Cal/OSHA's heat illness prevention standard applies to all outdoor worksites and Cal/OSHA is mobilizing enforcement efforts this weekend to ensure workers are protected. Learn more here.
HOW YOU CAN STAY SAFER FROM EXTREME HEAT:
Stay Cool (During the Hottest Times of the Day):
Those without air conditioning should check with their city or county for cooling centers or visit public locations such as a library or shopping mall.
Avoid physical exertion or exercising outdoors.
Wear lightweight, light colored, loose clothing, hats, sunglasses and sunscreen.
Stay Hydrated:
Drink plenty of fluids, especially water, even when not thirsty; drink sports drinks (in moderation with water) to help replace electrolytes lost during exercise.
Avoid sugary, alcoholic, and very cold drinks.
Eat plenty of fruits and vegetables.
Stay Connected:
Monitor those at high risk of heat-related illness including infants and young children; people 65 years of age or older; individuals with chronic illness, disabilities or who are pregnant.
Californians are also encouraged to check on their neighbors – call or visit vulnerable people, and offer to pick up groceries, medication, and other necessities. Older adults, young children and babies, people with chronic medical conditions and those who are pregnant are most vulnerable.
Use a buddy system when working in the heat.
Stay Informed:
Check the local news for weather forecasts, extreme heat alerts, and cooling centers.
Stay Safe Outdoors:
If you plan on enjoying California's rivers, lakes, beaches and parks this holiday, remember to always be safe around the water. Warm summer weather is causing continued snow melt from winter's record snowpack, resulting in colder and faster water that continues today. Make sure you and your family stay safe by keeping these quick safety tips in mind:
Wear a Life Jacket: Water-related accidents can happen suddenly and rapidly. Make sure you and your loved ones wear properly fitting, U.S. Coast Guard-approved life jackets. Wearing them is the number one way to increase your chances of survival during an accident. Several public and private entities make life jackets available to the public on a loan basis. View Locations
Protect Your Loved Ones:

Always supervise children by appointing a designated "water watcher," taking turns with other adults. Do not assume that someone is watching your children.
Know your limits. Swimming in a lake, ocean or river is different than swimming in a pool.
If someone is in distress, seek help from a lifeguard or call 9-1-1 if one is not available.
What is extreme heat? Extreme heat is defined in most of the U.S. as an extended period (2 to 3 days) of high heat and humidity with temperatures above 90 degrees. Extreme heat often results in the highest annual number of deaths among all weather-related disasters. California is experiencing more frequent episodes of extreme heat, posing a greater danger to Californians from heat-related illness.

ADDITIONAL INFORMATION:
If Temecula school board won't do its job, state will says Newsom
"State will deliver the books — and we'll send the district the bill and fine them for violating state law"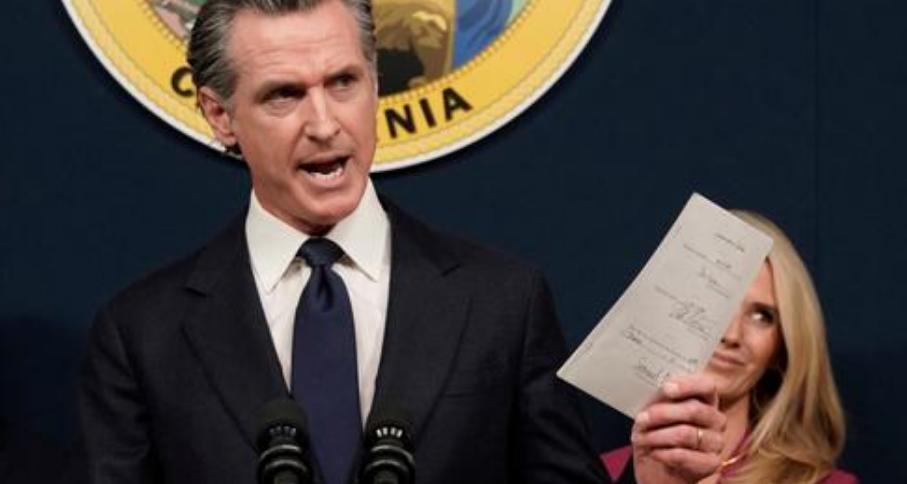 SACRAMENTO – Governor Gavin Newsom, joined by Superintendent of Public Instruction Tony Thurmond, Senate President pro Tempore Toni G. Atkins, Assembly Speaker Robert Rivas, and Assemblymember Dr. Corey Jackson today announced the State of California will begin the process of securing textbooks for students in the Temecula Valley Unified School District and enact legislation to fine school districts for failure to provide adequate instructional materials.
Elementary students in Temecula are slated to begin the school year on August 14, 2023, without enough textbooks for every student because of the school board's decision to reject a widely used social studies curriculum. 
"Cancel culture has gone too far in Temecula: radicalized zealots on the school board rejected a textbook used by hundreds of thousands of students and now children will begin the school year without the tools they need to learn," said Newsom. "If the school board won't do its job by its next board meeting to ensure kids start the school year with basic materials, the state will deliver the book into the hands of children and their parents — and we'll send the district the bill and fine them for violating state law." 
"I am glad to join in this action with Governor Newsom today and thank him for his leadership in calling for Temecula's school board to reverse course to prevent further harm to students," said State Superintendent Thurmond. "Inclusive education promotes the academic achievement and social development of our students.  School Districts should not ban books in California, especially as it harms students of color and LGBTQ+ youth.  AB1078 lays out the structure for today's action and I am proud to have sponsored this bill to protect our students from the harmful effects of book banning, exclusion of inclusive textbooks and discrimination." 
"Censoring learning materials based on bigotry and ignorance prevents our students from getting a good education," said Senate President pro Tempore Toni G. Atkins (D-San Diego). "Culture war extremism doesn't belong in the debate of how to teach our children and school districts should always put students first. That's why I'm pleased the Governor is stepping in to make sure the children in Temecula have textbooks to start the year, and I look forward to working with the Governor and the assembly on a clear legislative solution. We have a duty to help eliminate ignorance in all its forms."
"The antics of the Temecula Valley Unified School District are intolerable and damaging to its students' opportunities to grow, prosper, and succeed," said Assembly Speaker Robert Rivas. "Book bans betray the most basic of California's core values. I hope the members of the school board are able to reflect on their decisions and come to make better decisions for our children's futures."
"Book banning is not acceptable and will not stand in California," said Assemblymember Dr. Corey Jackson. "It is my honor to have the Governor's support of Assembly Bill 1078. This sends a clear message that such actions will not be tolerated. We stand united in our commitment to protect our students' access to diverse educational materials and ensure an inclusive educational environment. We will not go backward. We will meet this historical moment."
Temecula Valley Unified School District's current curriculum is outdated and in violation of state law. Students in the district are forced to use a textbook published in 2006. In the process of acquiring updated textbooks for students in grades one through five on May 16, 2023, school board President Joseph Komrosky asserted false claims about the instructional materials. The board voted by a 3-2 majority to reject the adoption of the new social studies curriculum that was recommended by teachers representing every elementary school in the district and overwhelmingly supported by parents and community members. The textbook, one of four standard programs approved by the state, is routinely and widely used across hundreds of school districts in California.
Following the school board's decision, Governor Newsom and state leaders wrote a letter to school districts statewide highlighting the legal obligations of districts and joined California Attorney General Rob Bonta in demanding information and answers from the board. The administration also began working with the Legislature and Superintendent Thurmond to advance AB 1078 (Jackson) to strengthen state law to ensure students in California have access to adequate instructional materials. Among other provisions, AB 1078 would:
Require a two-thirds supermajority vote for a school board to remove instructional materials or curriculum;
Establish a process for the California State Department of Education to purchase adequate standards-aligned instructional materials for a district, if the district has failed to provide them for students; and
Institute a funding penalty for school districts that do not sufficiently provide standards-aligned instructional materials.
California provides instruction and support services to roughly 5.9 million students in grades transitional kindergarten through twelve in more than 1,000 districts and over 10,000 schools throughout the state. Under Governor Newsom's leadership, education funding is at a record high in California, totaling $129.2 billion in the 2023-24 budget.
Governor Newsom released a video to Temecula parents that can be viewed here. 
Temecula's school board rejected a textbook used by thousands of students & now kids will begin the school year without the tools they need.

If the school board won't do its job, we'll get the book to kids & parents – then bill the district & fine them for violating state law. pic.twitter.com/gpN1TT7AVp

— Office of the Governor of California (@CAgovernor) July 13, 2023
Related: