Japan's high court rules restroom restrictions for trans illegal
The ruling is significant as it's the first time Japan's high court has ruled on a case regarding LGBTQ employees in the workplace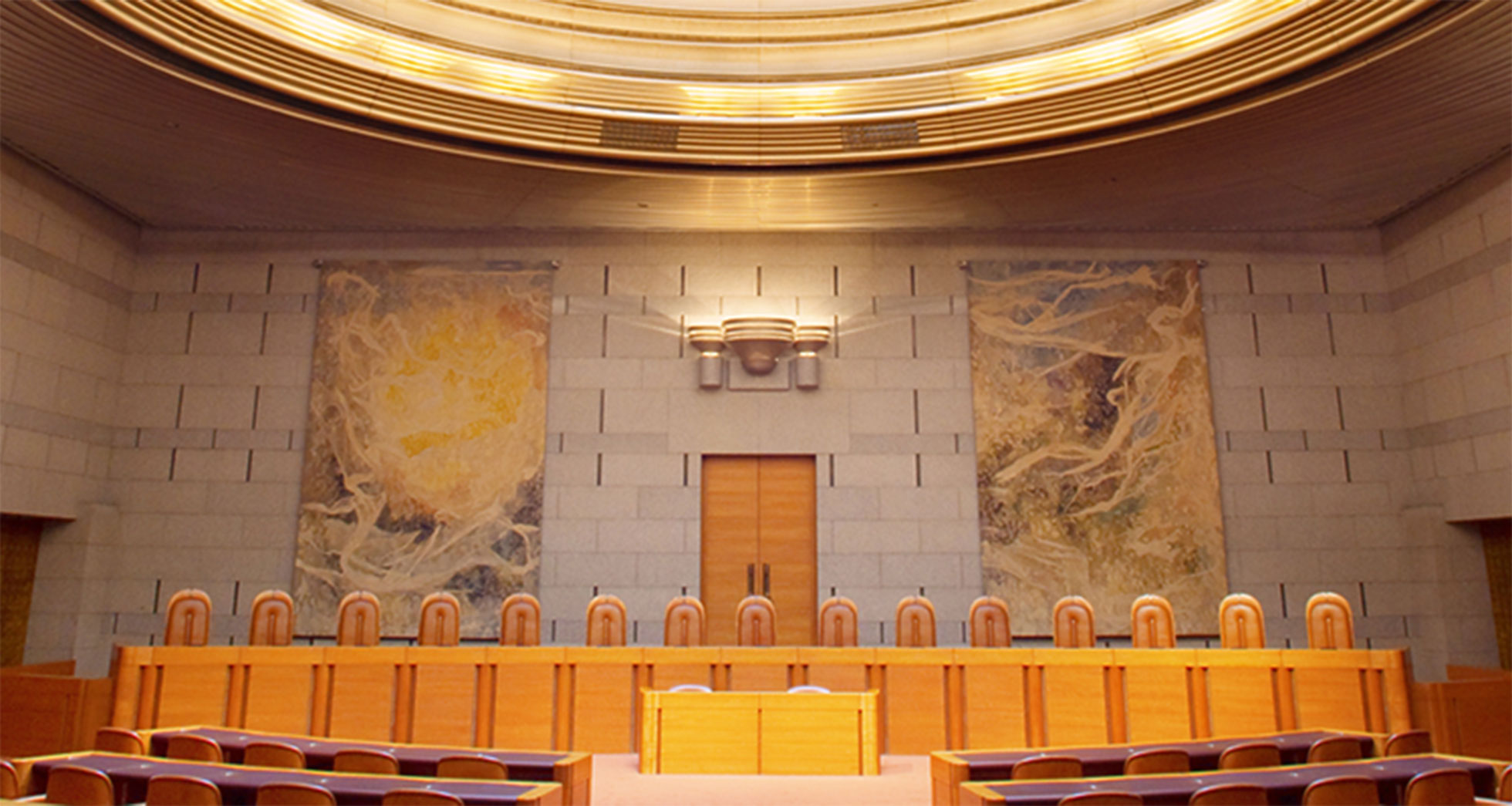 HAYABUSACHO-CHIYODA, Japan – In an unanimous decision Tuesday, Japan's highest court ruled that workplace bathroom restrictions on a transgender female government worker was illegal reversing a lower court's decision.
The landmark Supreme Court ruling was in the case of a trans female worker at Japan's Ministry of Economy, Trade and Industry. In court documents, the plaintiff in her fifties who works at the economy ministry sued the government filed a suit in 2015 after she was banned by her government office from using female bathrooms on the floor in the ministry where her office was located and instead was directed to use bathrooms two floors above or below her office floor.
According to court filings by her attorney Toshimasa Yamashita, the ministry had adopted the policy "in the belief that there was a smaller chance her female colleagues would feel uncomfortable if she used a bathroom that her immediate co-workers would not be using."
Japan's Public Broadcasting outlet NHK reported that the Supreme Court's presiding judge Yukihiko Imasaki said that the National Personnel Authority's decision to uphold the ministry's policy of restricting the plaintiff's bathroom usage gave "excessive consideration" to her co-workers and as a result "unfairly neglected the plaintiff's disadvantage."
"(The government decision) significantly lacks validity," Imasaki said. "Therefore, it is illegal, since it is beyond their discretion and is an abuse of their power."
The ruling is significant as it's the first time Japan's high court has ruled on a case regarding LGBTQ employees in the workplace which according to the plaintiff's attorney will have wide-ranging impact across Japanese society affecting how companies and government ministries handle similar cases regarding transgender employees in the future.
The plaintiff herself told reporters: "This is a Supreme Court ruling for people who are transgender or experience gender dysphoria, but the judges' opinions could also apply in other human rights issues where discrimination still happens."
The Associated Press noted: "The decision comes at a time of increased awareness and support for the rights of LGBTQ+ people. Activists have increased their efforts to achieve an anti-discrimination law since a former aide to Prime Minister Fumio Kishida said in February that he wouldn't want to live next to LGBTQ+ people and that citizens would flee Japan if same-sex marriage were allowed."
In a news conference after the ruling was issued, Chief Cabinet Secretary Hirokazu Matsuno told reporters the government will consider what to do, given that its argument has been rejected.
"We will do our best to create a society where diversity and human rights are respected, and people of all identities, including members of sexual minorities and the majority, can enjoy full lives," Matsuno said.
Bisexual LGBTQ+ YouTuber challenges fellow South Koreans
"It's gonna take a long time for Korea to change- I'll just do whatever I can, but I can't be overwhelmed or too stressed"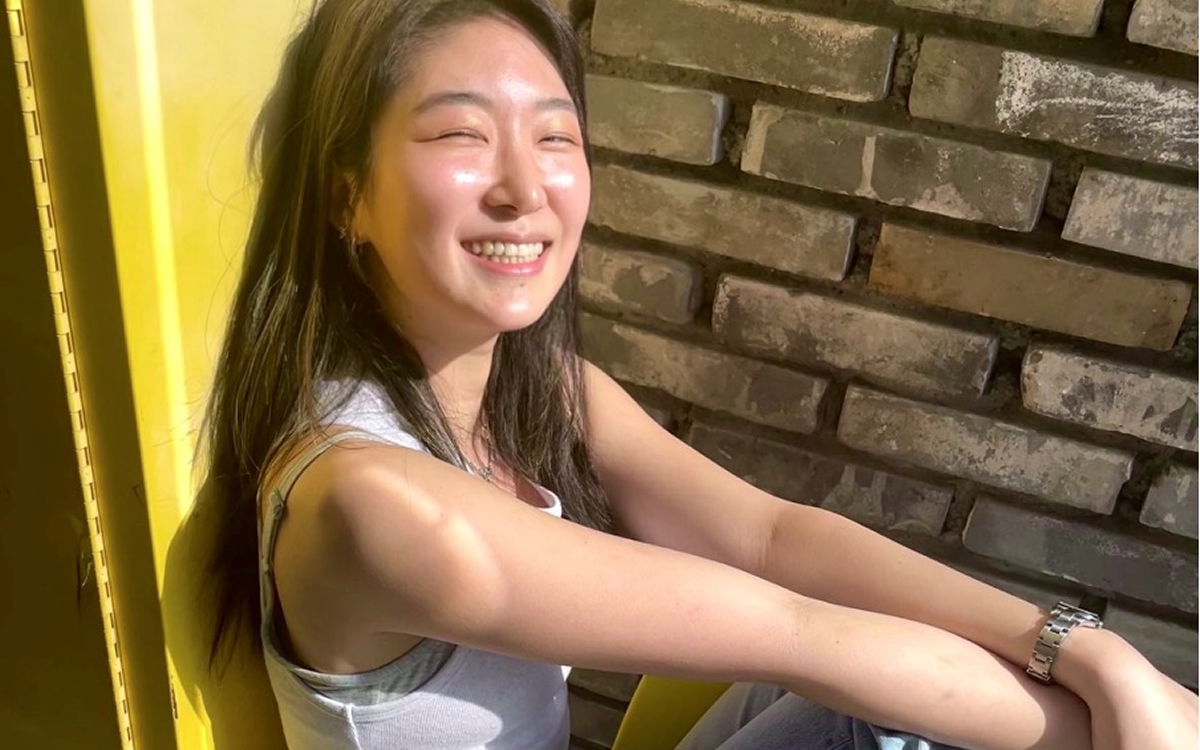 SEOUL, Republic of Korea – Kelsey the Korean is a bisexual YouTuber best known for her refreshing directness and crazy life stories. Made obvious by her username, she is a Korean named Kelsey making videos in English about South Korea, LGBTQ issues, sex, mental health, her family feuds and more, with the aim of fostering a no-bullshit insight into South Korean society.
You'd never guess by watching Kelsey's videos about her colorful sex life or uncensored stories about her over-bearing "tiger mom," but Kelsey is actually an introvert.
"A lot of people assume that I'm extraverted but it's like, uhh … I'm not. In reality it's one of the best jobs [YouTuber] for an introvert 'cause you don't have any co-workers basically, and you can just talk to a camera," she said. "People sort of get scared when they meet me in person — or startled — because they're like, "You're so quiet, are you mad?'"
As an open bisexual woman in a conservative country, Kelsey is brave.
"It's harder than North America in general, it depends on which district obviously [of America] because I've heard even in America there are some places where it's as conservative as Korea, so I don't want to make it like a dichotomy where the West is so 'open' and Korea is 'not,'" she said. "In Korea it's definitely harder to find people in my generation [25- to 30-years old] that are open — which is a little bit shocking to me — but it's easier in other ways because Korean people are not very outspoken."
A 2021 survey showed that 26.5 percent of South Koreans would accept an LGBTQ neighbor, 13.8 percent would accept an LGBTQ co-worker and 5.3 percent would accept an LGBTQ best friend.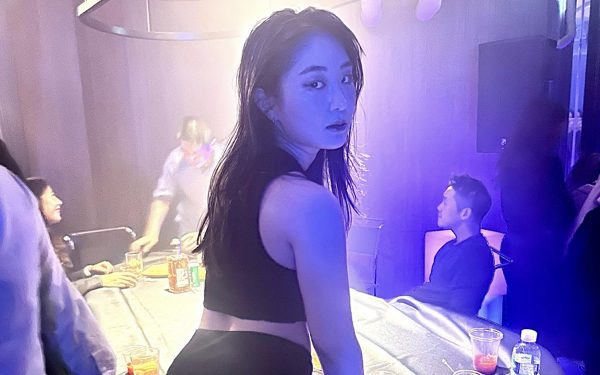 Kelsey is not a complete stranger to anti-LGBTQ hate.
In one of her YouTube videos she visited gay Pride in Seoul which was met with homophobic protestors.
"Last year was really shocking because there were so many Christian protestors who were really mad, and the shocking thing was they even brought their children, who were like 5 or 7 and made them hold 'gay people have AIDS' [signs]," she said.
Seoul's Queer Culture Festival (gay Pride) hit a wall this year when it was denied a permit by the Seoul Metropolitan Government, despite holding the festival in Seoul Plaza for many years. The Seoul Metropolitan Government's reasoning was that another group had requested access to Seoul Plaza on July 1 so the government gave the other — a Christian youth concert — priority. Despite this setback, Seoul's Queer Culture Festival organizers didn't let this stop them celebrating pride at an alternative space.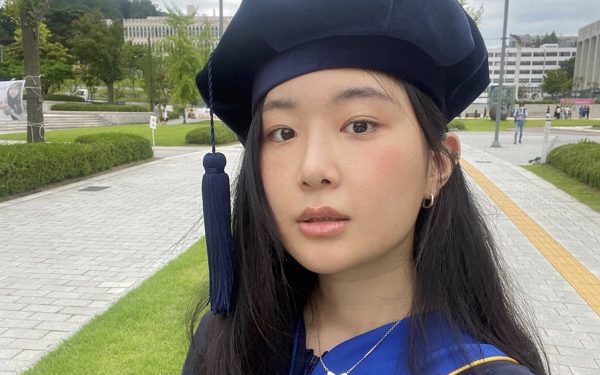 South Korea has rapidly progressed since the Korean War and society is more open-minded and accepting but society is still not open enough to accept openly LGBTQ people. How does Kelsey feel about the future of LGBTQ rights in Korea?
"Oh God, I've only been following gay rights in Korea for five years," she said. "It's not good because since the Yoon administration, they're making it harder definitely."
Yoon Suk-Yeol is the current politically conservative president of South Korea.
"As for the future of LGBTQ rights in Korea, I don't know. It could go either way in my opinion. Even in the youth I don't see that much change, but our youth percentage is declining, so there's gonna be more boomers as time goes on and they're not gonna be open. They're gonna be really boomer," she said.
Although Kelsey wants more LGBTQ acceptance in Korea, education on transgender identity in a Vancouver school was a step too far for her.
"With LGBTQ rights, Korea is very conservative but I was really taken aback by how far the west seems to have taken it because when I was in Vancouver six months ago I became friends with this 8-year-old boy and he was in elementary school. He said that in Vancouver it was very left politically and in his public elementary school during sex-ed they taught his class that there [are] infinite genders. Then a trans person came in and just talked about his life trauma — I guess — and how they wanted to be called 'they.'" she said. "I [was] so shocked to hear that because, personally — maybe I'll change my mind and be so shocked at how conservative I am reading back to this article in 10 years — but right now that is too far for me. I don't want it to be in public education [that] you can be trans or you can be gay when you're 8- [years old]."
Kelsey wants to uplift other LGBTQ viewers who watch her YouTube channel. Her words of advice?
"First of all be patient because people like me who are Gen-Z and multicultural pick the best country they've been in — in regards to how it benefits them — and they're like 'Why isn't my country, right now, not fitting that standard?'" she said. 
Kelsey calls herself a multicultural Korean because she lived in Australia and Canada.
"It's gonna take a long time for Korea to change," she said. "The conclusion I came to is that I'll just do whatever I can, but I can't be overwhelmed or too stressed."