Six queer Nigerians talk about Pride's meaning to them
Same-sex relationships remain criminalized in country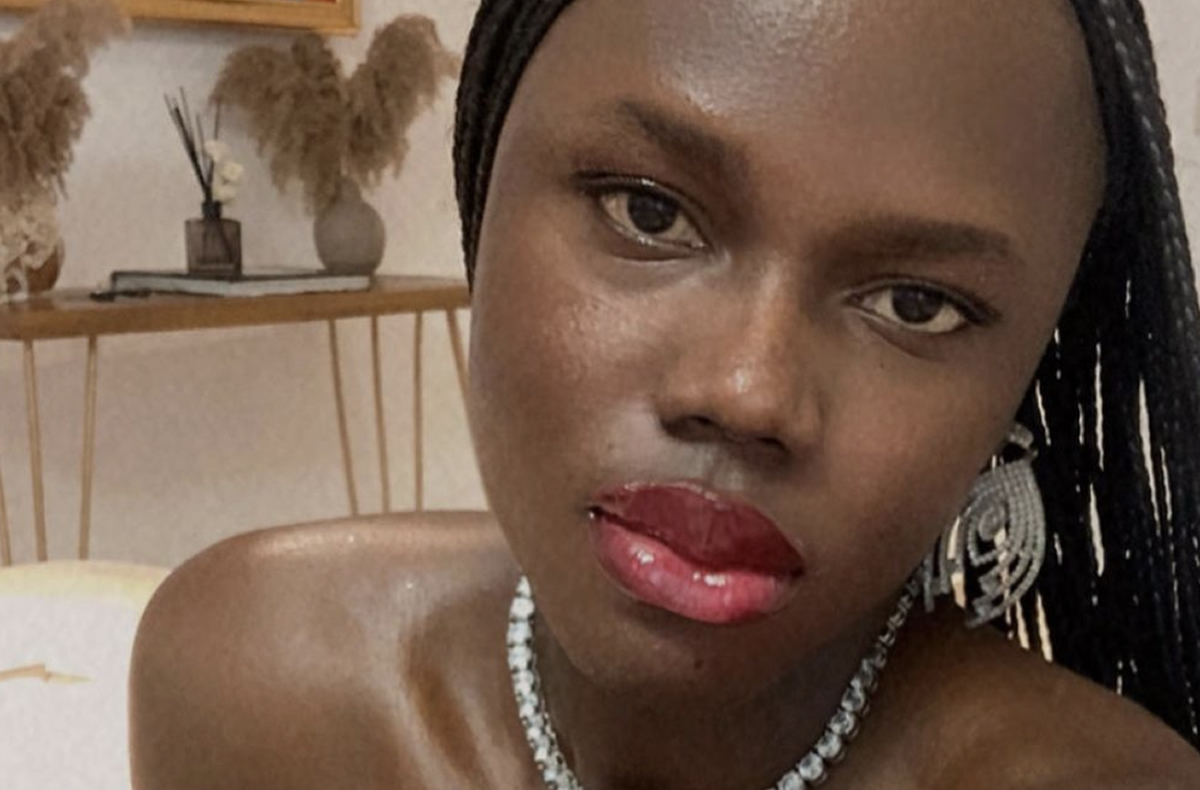 BY ELVIS KACHI | LAGOS, Nigeria — In a world that continually strives for progress and inclusivity, the rights and experiences of LGBTQ+ individuals remain a paramount measure of a society's commitment to equality. This holds true for Africa, a continent that grapples with a complex tapestry of cultural, religious and legal challenges surrounding queerness. Specifically, Nigeria stands as a striking example, where the struggle for LGBTQ+ rights intertwines with deeply ingrained societal norms and the weight of colonial legacies.
Across Africa, the LGBTQ+ community faces a range of legal and social hurdles, often rooted in colonial-era laws and cultural conservatism. These struggles mirror a global pattern, where queerness intersects with historical prejudices, societal biases and a lack of understanding. While some African nations have taken significant steps toward recognizing and protecting LGBTQ+ rights, Nigeria remains ensnared in a deeply polarized landscape.
Nigeria's legal landscape is marked by the introduction of anti-gay laws that have exacerbated the challenges faced by the queer community. The Same-Sex Marriage Prohibition Act, enacted in 2014, is one such legislation that has perpetuated discrimination and created an environment of fear and hostility for openly queer individuals. Under this law, same-sex relationships are criminalized, with penalties ranging from imprisonment to public ostracism.
Within this oppressive framework, queerness takes on a profound significance for individuals who dare to express their authentic selves. It becomes a powerful assertion of identity, a catalyst for change, and a pursuit of equality and freedom. The queer community in Nigeria embraces diverse identities, encompassing sexual orientation, gender identity, and gender expression, challenging conventional norms and redefining societal perceptions.
For many openly queer Nigerians, Pride month serves as a symbol of resilience, solidarity and hope. Despite the absence of large-scale public celebrations, queer individuals and their allies find ways to commemorate and uplift the community's spirit. Pride month offers an opportunity to foster dialogue, raise awareness and amplify voices that have long been silenced.
At its core, queerness in Nigeria embodies a profound longing for acceptance, understanding and love. It calls for a society that recognizes and values the richness of human diversity, free from discrimination and prejudice. Queerness invites us to question the notion of what it means to be human, to challenge the confines of traditional gender roles, and to embrace love and relationships in all their diverse forms.
As we explore the experiences of openly queer individuals during Pride month in Nigeria, it is essential to recognize the ongoing struggle for equality. It is a struggle that demands our attention, empathy, and a collective commitment to dismantling the barriers that hinder progress. By amplifying the voices and stories of the queer community, we can begin to foster an environment of inclusivity, understanding, and acceptance in Nigeria and beyond. The Washington Blade spoke with seven queer Nigerian on what Pride month means to them, amid the country's extremely strict anti-gay policies.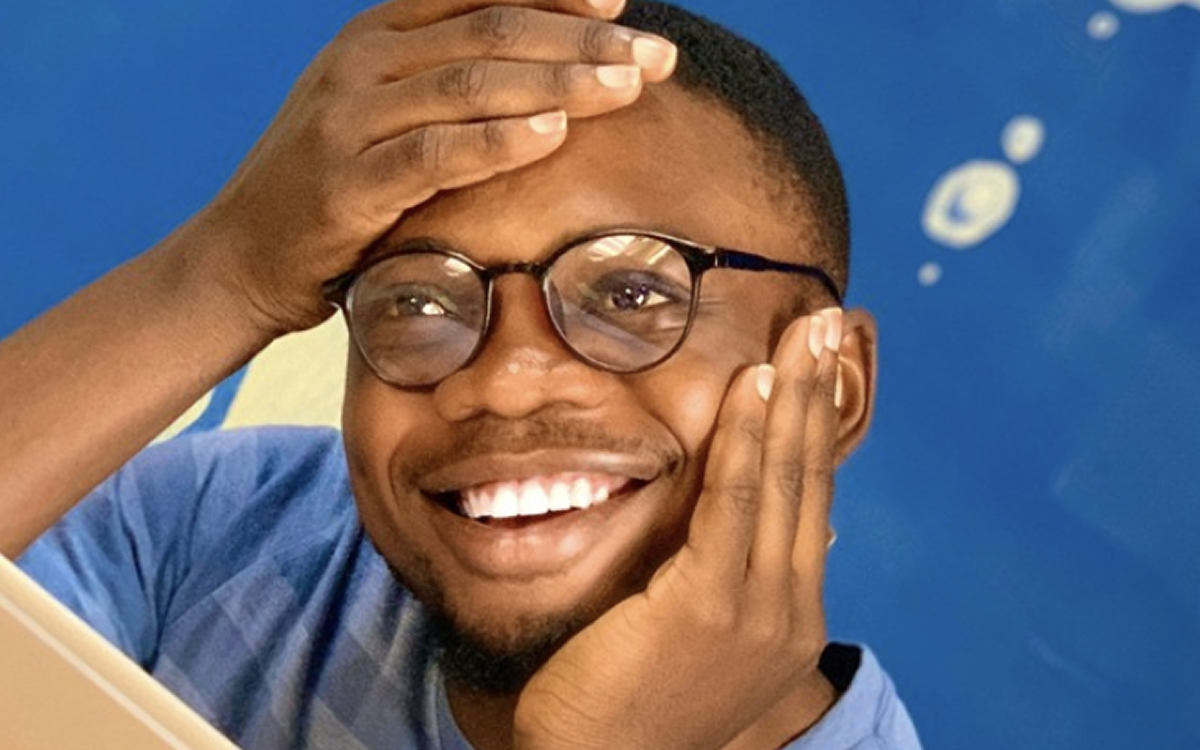 Justin Chidozie (He/Him)
Justin Chidozie founded the Center for Health Education and Vulnerable Support in 2019. CHEVS prides itself as a people-centric society, which pushes for everyone to have equal access to health and human rights, irrespective of sexuality, gender and social status.
"For me, it's simple," he tells the Blade. "It's celebrating resilience, celebrating community, and also celebrating the ancestors of the LGBTQI+ advocacy movement. I do not just see it as the whole parade, but I [also] see it as a time of reflection of how far we have come. This year, Pride [was] extremely special to me because [we] have seen the rise of the anti-gender movement, and the christian evangelical movement in Africa, trying to support the parliament with all the funds at their disposal, trying to criminalize LGBTQI+ identities."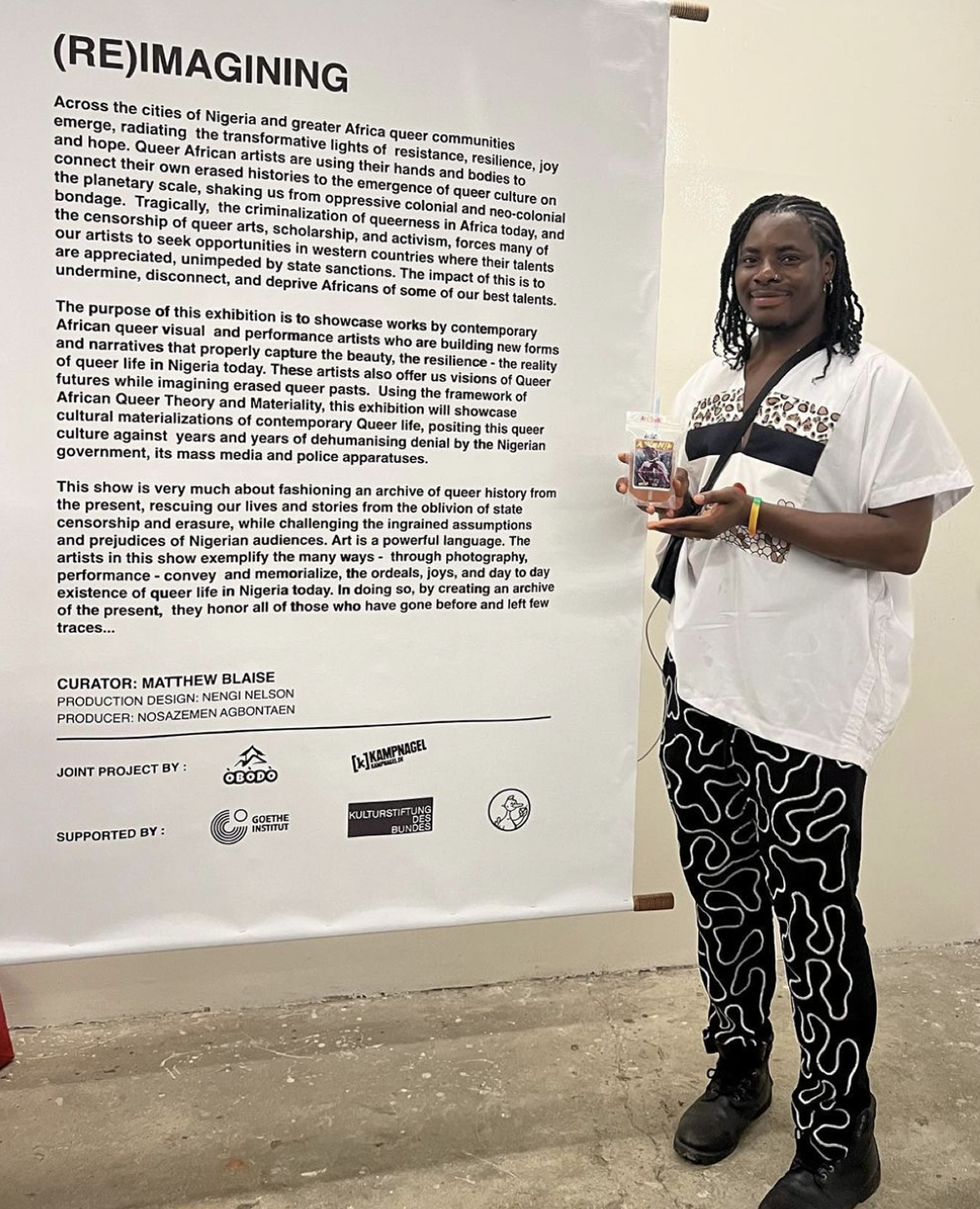 Matthew Blaise (They/Them)
Matthew Blaise has been one of the most vocal activists of queer rights in the conservative Nigeria. They're the founder of Obodo Nigeria, a Nigeria-based non-profit organization that's working to promote positive representation and humanization of queer people through educating, upholding, empowering, and promoting the rights and humanity of all Nigerians.
"Pride month for me is honestly just like every other month," they say. "I mean, it's great that it's been celebrated, but within Nigeria, it's just like every other month; and I say this because I still have to deal with the struggles of being queer for everyday of my life. For me, it's also a reminder of my own resilience and resistance within this largely homophobic and transphobic framework of a country. It's really just a reminder for me to celebrate that power that I have, and the one that has kept me going. I see it as one of those times when I have to remind myself that I am deserving of love, care, and security."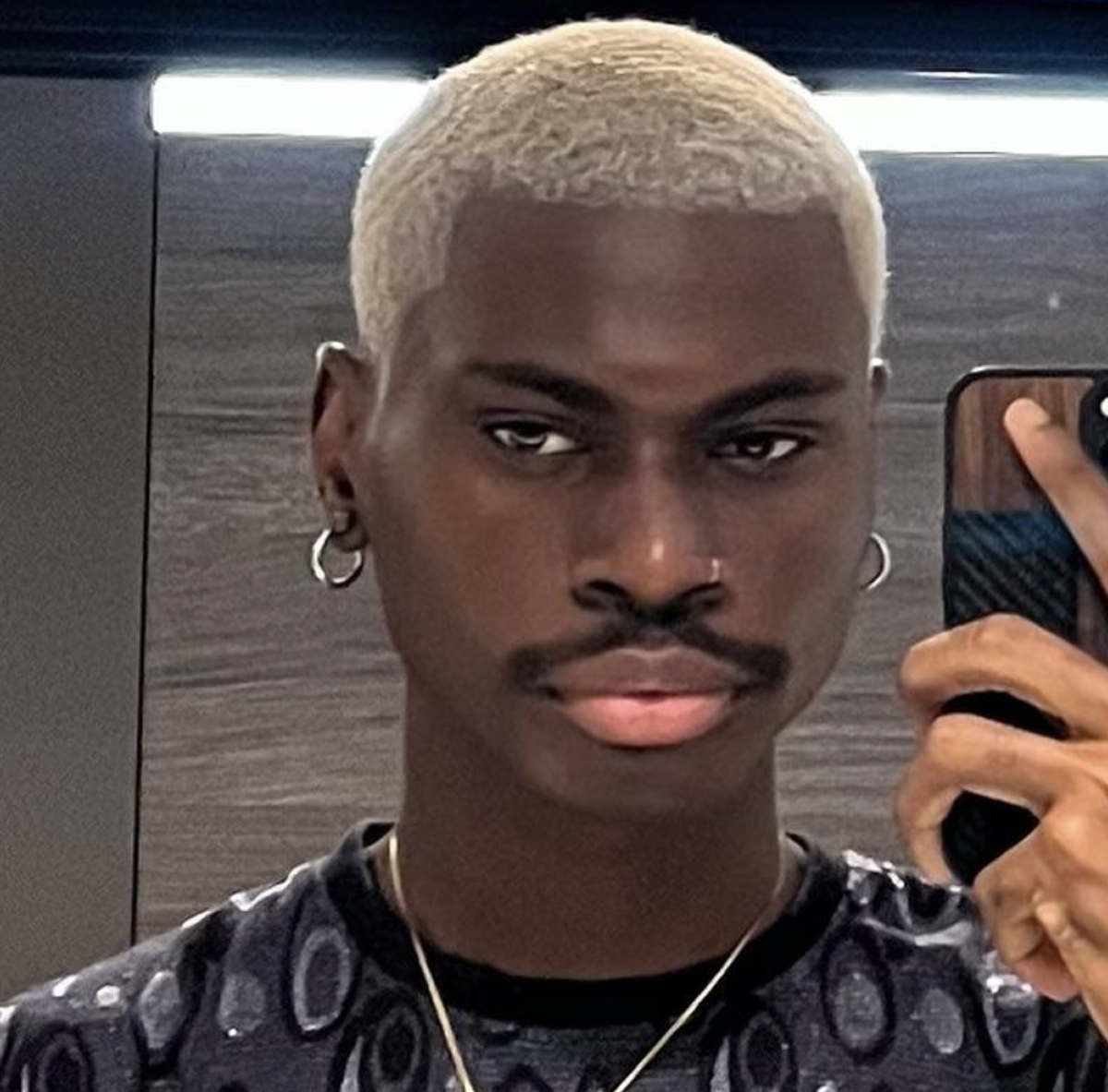 Chisom Peter Job (He/Him)
Chisom Peter Job is an openly queer journalist and the current managing editor of film and television media company, Statement Films, built for African creators. Job's works, which have been featured in Washington Post, the New York Times, Al Jazeera, etc., really focuses on queer life, and how that interfaces with our screens.
"Pride month for me is a month of happiness, a month to be very queer, and a month to celebrate queerness in a very different way," he tells the Blade. "I mean, I celebrate my queerness every other day, but living in Nigeria, Pride month is just that month when there are a lot of things happening to queer people, and [we're] just free to do whatever. It's an important celebration done in Nigeria because a lot of things happen that makes it easy for queer people here to enjoy what it's all about. Pride balls happen in other places outside the country, and we've managed to create a space for it to easily happen here. Whilst the SSMPA (Same-Sex Marriage Prohibition Act) exists, the Pride tells them that 'we are here, and we're here with Pride.'"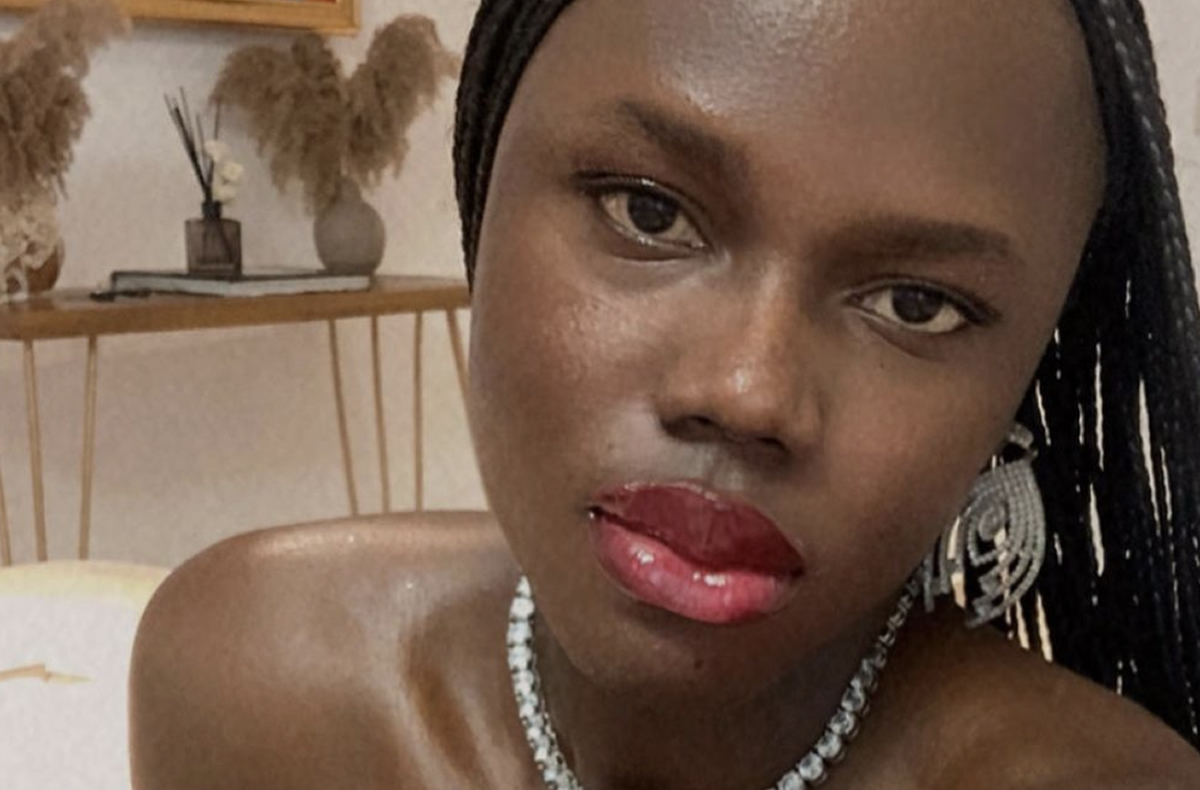 Fola Francis (She/Her)
Fola Francis is an openly Transgender Nigerian woman, who is the founder of fashion brand, Fola Francis, and a nascent food (salad) blogger. Last year, she made "herstory" by being the first openly Trans woman to walk on the runway at Lagos Fashion Week, one of the biggest fashion conventions in Africa. This year, she played host to the Ball Party of Pride in Lagos.
"Celebrating Pride in a country like Nigeria where queer lives are criminalized is just, for me, pushing back against the shitty laws that exist to invalidate our sexual orientations and gender identities," she says. "Ballroom Culture for example, is freedom at its peak. There's just this level of freedom and no judgement, just community and over the top fun. It's the most beautiful thing ever. The fact that we're still celebrating and resisting amidst this chaotic climate for queer people, is what makes it surreal, and even more special. We're damning the consequences and celebrating our beauty and uniqueness."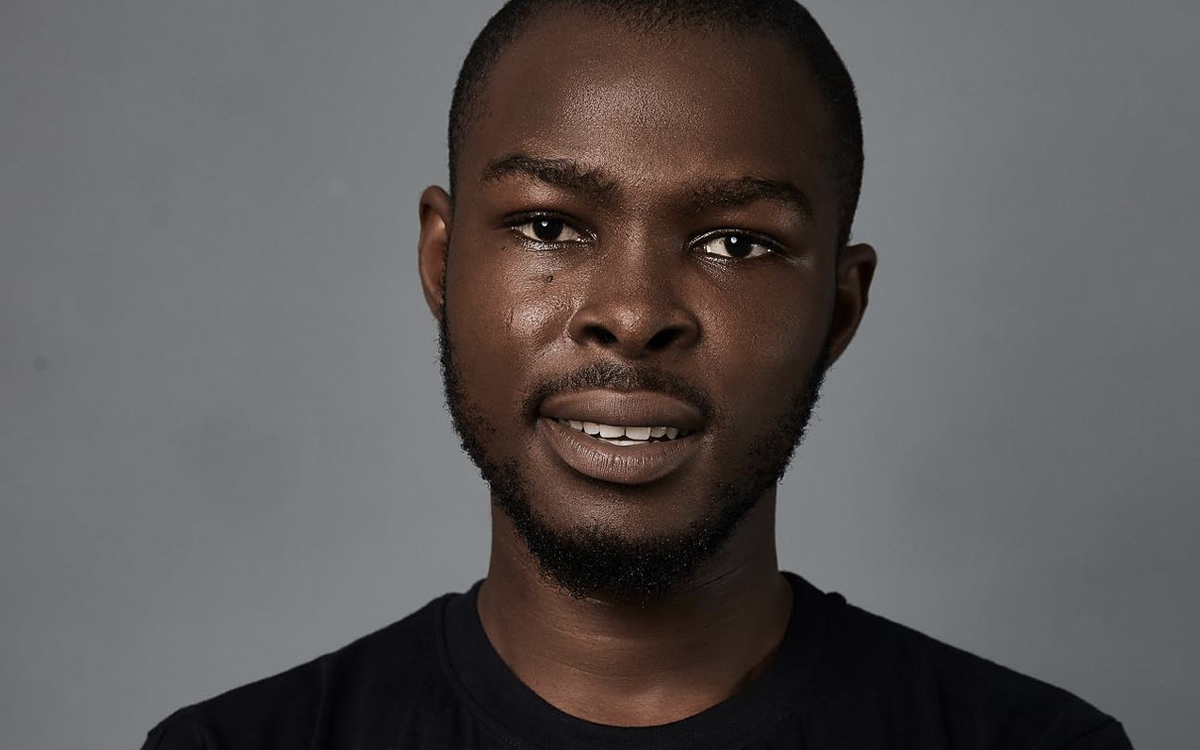 Olaide Kayode Timileyin (He/They)
Olaide Kayode is an openly queer Nigerian activist who runs the queer-focuded organization and media, Queercity Media. Although first started as a podcast called Queercity Podcast, the center of Timileyin's works premises on celebrating and telling the untold stories of LGBTQ+ Nigerians and across Africa. To that end, they've worked with platforms like HBO, Grindr, etc., and have been one of the leading organizers/founders of Pride in Lagos, an annual, and one of the most widely anticipated gatherings of queer Nigerians.
"At the core of our work at Queercity is 'queer joy,' and that is not just about building resilience everyday or speaking against policies, but that we also carry queer joy. That is what Pride means to me," they say.. "It is carrying those trauma, those shame, that fear, and every other negative thing into the dancehall, and celebrating the discarding of them. It's proof that we still thrive, as we take the little we have, and create joys/smiles from it."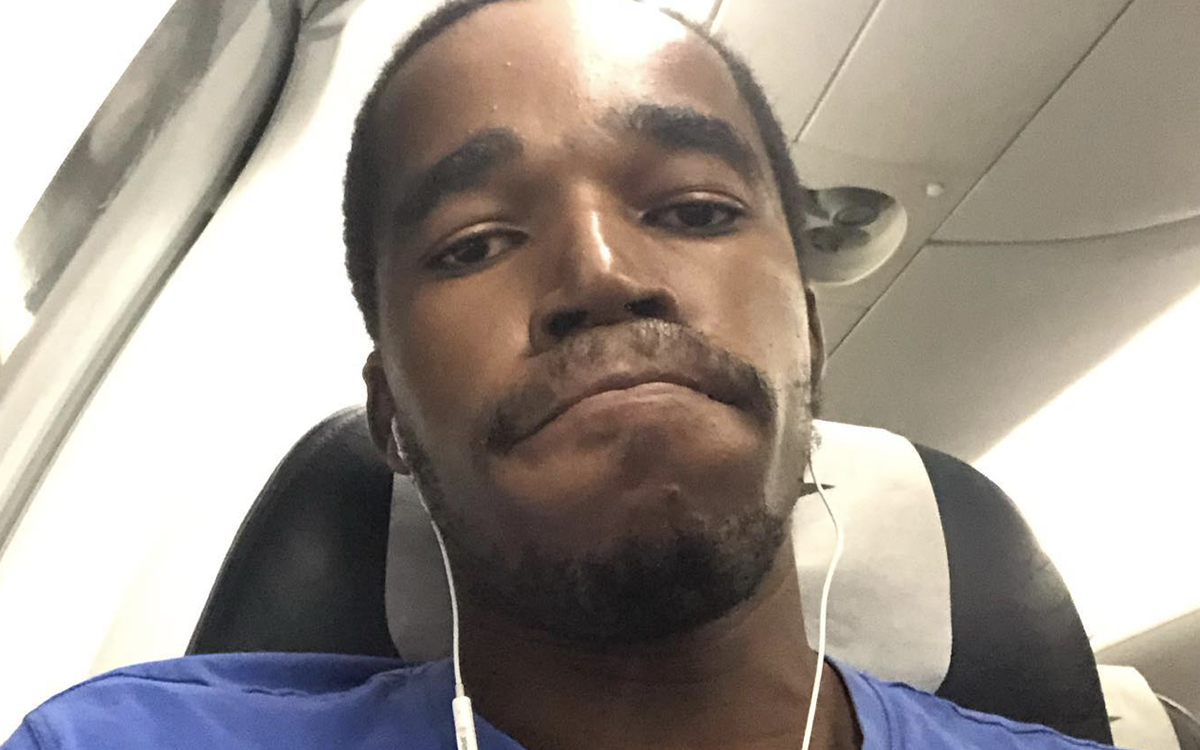 Rex Okey Opara Jr. (He/Him)
Popularly called Raldie, Rex Okey Opara, Jr., is an openly queer multidisciplinary musician and artist with an unconventional, creative and fluidity in his tone. His sounds are highly mysterious, and it takes a certain level of attention to grasp the undertone of the message. His songs mostly emerge from a place of personal experience, and are really just a nuanced atonement to life in general. He was one of the key performers at Pride in Lagos, and has had the chance to do a fellowship at Germany-based talent hub, Goethe Talents.
"When I think of Pride month, I think of it as how everyday should be, which is loving life in confidence in who I am as a queer person. It's really just another time to celebrate every facet and piece of me, without shame, worrying, or expectations," he tells the Blade. "In Nigeria, there aren't a lot of opportunities for our queerness to be acknowledged. A lot of times, society shapes itself in such a way that queer people are usually read as invisible and unworthy. I think it's just as important a celebration as any, to say to ourselves that even if the world doesn't see us, we see ourselves, and we love each other."
Elvis Kachi is a Nigerian fashion and culture journalist. He's had in pieces featured across platforms like BBC, Thomson Reuters, Essence Magazine, Condé Nast's Them, etc. website: www.elviskachi.com.
Ugandan Constitutional Court to consider challenge to country's Anti-Homosexuality Act
Hearing is slated to begin on Dec. 11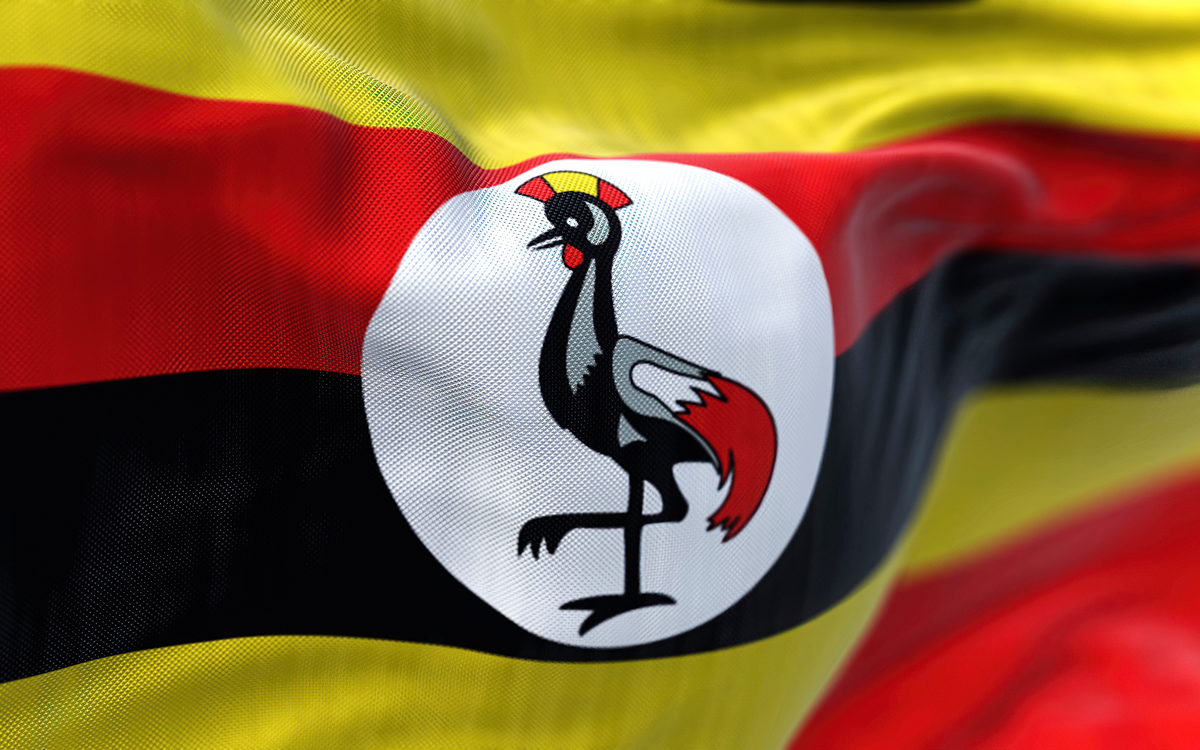 KAMPALA, Uganda — Activists in Uganda are optimistic the queer community will get justice from the Constitutional Court hearing on a petition that challenges the country's Anti-Homosexuality Act.
Some of the groups that spoke to the Washington Blade before the hearing begins on Dec. 11 termed the law that President Yoweri Museveni signed in May as "discriminatory, unconstitutional and a violation of fundamental human rights."
Uganda Minority Shelters Consortium, a local NGO which supports and advocates for the rights of LGBTQ+ victims of violence and homelessness, noted the Anti-Homosexuality Act has created a "climate of fear and persecution" for queer Ugandans.
UMSC Coordinator John Grace said this situation has led to a spike in homophobic violence, discrimination and the LGBTQ+ community's inability to access healthcare and other basic services due to fear.
"We believe the court should nullify this discriminatory law and pave the way for a more inclusive and equitable society for all Ugandans," Grace said in support of the four consolidated petitions that several LGBTQ+ activists filed.
The plaintiffs include Uganda's Deputy High Commissioner to South Africa Kintu Nyango, Makerere University Law professors Sylvia Tamale and Busingye Kabumba, veteran journalist Andrew Mwenda, West Budama Northeast MP Fox Odoi and several advocacy groups.
Odoi is Museveni's former legal advisor.
Petitioners in a pre-hearing conference on Tuesday argue the Anti-Homosexuality Act violates Article 92 of Uganda's constitution, which bars Parliament from enacting a law that goes against a decision by the country's Judiciary. This position is in response to the Constitutional Court's 2014 ruling that nullified a similar anti-homosexuality law.
The plaintiffs also argue the Anti-Homosexuality Act was hurriedly passed within six days instead of 45 days as Parliament's rules requires and that it was enacted without meaningful public consultation.
"This hearing is crucial for LGBTQ+ Ugandans as it provides a platform to expose the law's flaws and its detrimental impact on their lives, amplifies their voices to encourage dialogue about equality, tolerance and acceptance, and it instils hope and empowers the queer individuals to fight for their rights and dignity," Grace stated.
His remarks come a day after the U.S. Ambassador to Uganda William Popp defended the Biden-Harris administration's decision to impose sanctions against some Ugandan officials and announced plans to remove Kampala from Washington's duty-free trade program for sub-Saharan African countries over the anti-LGBTQ+ law.
Ugandan Parliament Speaker Anitah Among, who is targeted in the U.S. visa travel ban, on Wednesday disclosed the White House has targeted more than 300 MPs who supported the Anti-Homosexuality Act. Secretary of State Antony Blinken on Monday announced the additional sanctions.
Among and the other MPs hit back at the U.S. and vowed to protect the anti-LGBTQ+ law "with our blood, sweat and souls," while cautioning Ugandans opposed to it should "leave our country and go to live in the United Kingdom or the United States."
Popp, while engaging with Ugandans virtually via X Spaces ahead of the Human Rights Day commemorations on Dec. 10 that will take place under the "Freedom, Equality and Justice for All" banner, said the U.S. "wants good things for Uganda as friends" through a sustained partnership.
"We have invested over 60 years of work, time, effort and resources as a partner of the Ugandan people," said Popp. "We spend about one billion dollars annually in areas like health, education, and food security to improve livelihoods to try and build a more prosperous, freer and secure future for Ugandans which is good for the country, the region, the U.S. and the world." 
Popp noted, however, this economic progress cannot succeed without respect for human rights because there is a direct correlation between economic prosperity and societies that are more open and have greater respect for human and civil rights. Popp conceded no country in the world is perfect — including the U.S. — and the Biden-Harris administration is only helping Kampala to identify areas in which Ugandan institutions can improve as they relate to punishing people who violates citizens' human rights.
"Working on these issues as Ugandans and working collectively with us as partners is better for long-term goals and positive development in the country," he said. "If this is done, Uganda collectively will move forward and the U.S. will be the first to applaud it."
Let's Walk Uganda, another Ugandan advocacy group that openly LGBTQ+ people lead, is also challenging the Anti-Homosexuality Act. The organization told the Blade the case is a litmus test to the Judiciary's core mandate of protecting the "weak" in the society.
"We are challenging the act for violating the entire Bill of Rights and other key provisions of the constitution and its spirit generally," Martin Musiime, the group's legal manager, said. "The Ugandan constitution is against the backdrop of tyranny, oppression and abuse of power against those without power or the marginalized."
Musiime expressed optimism that the petition has strong, convincing grounds for the court to "annul the apartheid law" while also confirming that they are ready to appeal should the court rule against the complainants.
"These efforts are moving hand in hand with political and diplomatic engagements including piling pressure for sanctions," Musiime said. "We are convinced the sanctions are working and we see efforts by the government to lessen on the severity of the law."
Doctor Henry Mwebesa, the director general of Uganda's Health Services, in August issued a circular to all health workers that directed them not to deny services to anyone visiting hospitals; not to discriminate or stigmatize them based on sexual orientation and to protect their privacy, confidentiality and safety.
Let's Walk Uganda and UMSC maintain, however, this directive doesn't guarantee queer people enough protection until the punitive and discriminatory provisions in the Anti-Homosexuality Act, such as reporting a suspected gay person to authorities, are removed and the entire law is repealed.