Chilean government plans to strengthen anti-discrimination law
Gabriel Boric's administration to create equality council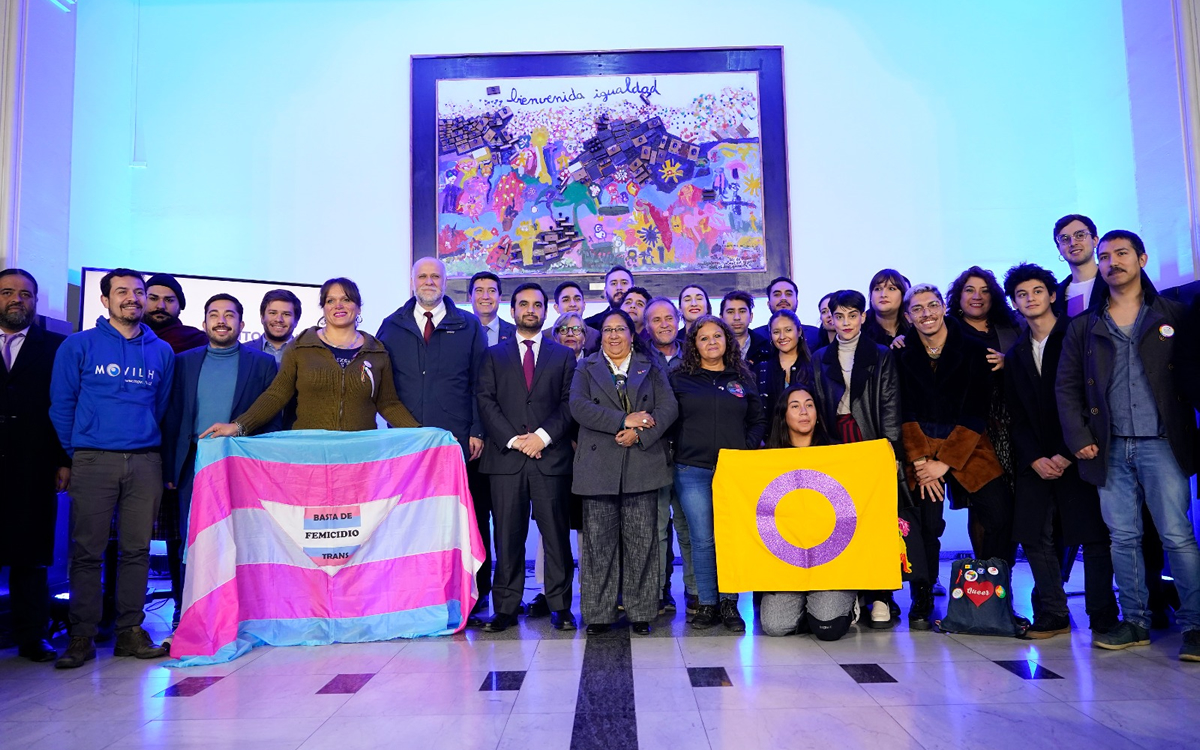 By Estebán Ríoseco | SANTIAGO, Chile — President Gabriel Boric's administration has announced it intends to strengthen Chile's anti-discrimination law that took effect in 2012.
Law 20,609, named after Daniel Zamudio, a gay man who was murdered in Santiago, the Chilean capital, in 2012, marked an important milestone in the fight against discrimination.
Boric's government is also reportedly going to create an equality and nondiscrimination council, which will provide an institutional framework to fight for LGBTQ+ and intersex people and other vulnerable groups.
According to the Movement for Homosexual Integration and Liberation (Movilh), the Latin American country's main queer organization, hate crimes doubled over the last year. And for this reason, Movilh for more than a decade has been demanding that Chilean authorities improve the Zamudio Law to prevent violence against LGBTQ+ and intersex people.
Last month's Pride march that Movilh organized drew more than 180,000 people who demanded improvements to the Zamudio Law.
"We are very happy that our demands were heard and that this announcement is made today in the company of Jaqueline Vera and Iván Zamudio, Daniel's mother and father," said Movilh President Gonzalo Velásquez. "We must not forget that the Anti-Discrimination Law accelerated its approval after the brutal homophobic attack that took the life of Daniel Zamudio in 2012. Along with him, 63 other people have been murdered in Chile because of their sexual orientation or gender identity. It is to them … and to so many victims of other forms of discrimination that we must dedicate this announcement of the strengthening of the law."
Since Boric since he took office in March 2022, he has commissioned the Women and Gender Equality Ministry to work with Chilean LGBTQ+ and intersex rights organizations to implement his campaign promises.
State Secretariat Minister Antonia Orellana told the Washington Blade that "first I would like to highlight the work of the governmental roundtable for the rights of LGBTIQA+ people that the Ministry of Women and Gender Equality carried out together with the Sociocultural Coordination of the Presidency in 2022."
According to her, this work "is part of the actions that we have been carrying out to respond to the demands of gender diversity and dissidence gathered at the table, but above all to move towards the protection of people and respect for their identity, freedom and dignity."
"This instance not only allowed us to listen and learn about the particular needs that arise from this experience; receiving them in La Moneda (the Chilean Presidential Palace) was also a sign, a milestone and a message that is consistent with what is commemorated on Pride Day, which is the need to make this diversity visible in search of recognition and respect for the identity and dignity of people, whether they are transgender, lesbian, gay, nonbinary," said Orellana.
"Today, as the Ministry of Women and Gender Equality, we are integrating the LGBTIQA+ community from the possibilities that our institutional framework gives us today," she emphasized. "All ministries are committed to advancing LGBTIQA+ matters and our Ministry is leading the actions that allow us to push that agenda."
Fundación Iguales Executive Director Maria José Cumplido told the Blade from Concepción that "we believe it is a very good announcement to create an anti-discrimination institution and improve the Zamudio Law. We are happy that the government has listened to us."
"With Movilh we requested many times that the Justice Ministry should host this institution through the Undersecretary of Human Rights. That is the competent state portfolio," added Cumplido.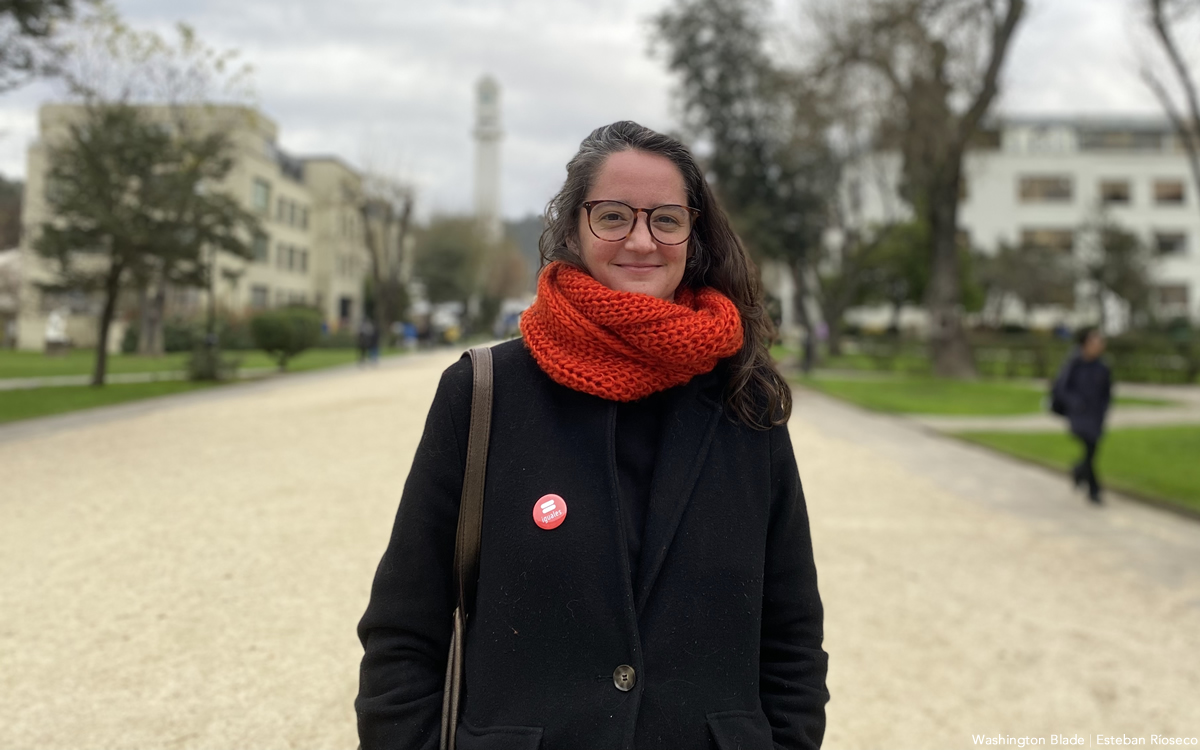 Orellana further stressed to the Blade that "this new institutionalism is added to other actions that we have been carrying out as a government and that have to do with improving the daily experience of diversities and dissidences, among them the restitution of a public property in the Aysén Region to build the first House of Diversities and Dissidences, which can attend and gather people from the community." She said it will also include "the incorporation of questions on gender identity and sexual orientation in the CASEN (a survey used to create public policy) because it is important to make diversities and dissidences visible, to know how they live, what needs they have, to know and recognize them so that the state can effectively reach all people; or the elimination of discriminatory and stigmatizing practices in health care, including reconversion therapies, through new guidelines of the Health Ministry."
"We have other commitments also in labor matters, to protect the right to work of trans people," said Orellana. "There are still many actions to be taken in this work, but we count on the will and commitment of all the ministries."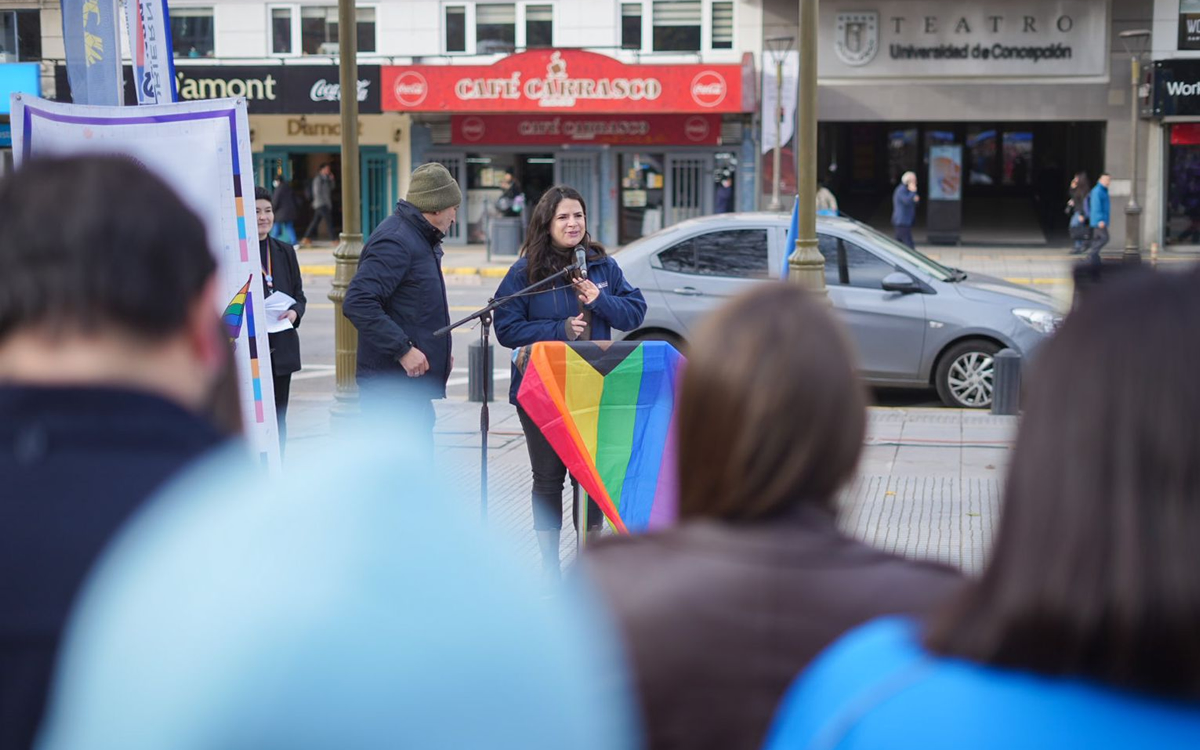 This new institutional framework and proposed reforms of the Zamudio Law depend upon Congress. Boric's government has therefore made them a legislative priority.
'Las Locas del 73' documents historic LGBTQ+ rights protest in Chile
Demonstration took place months before 1973 coup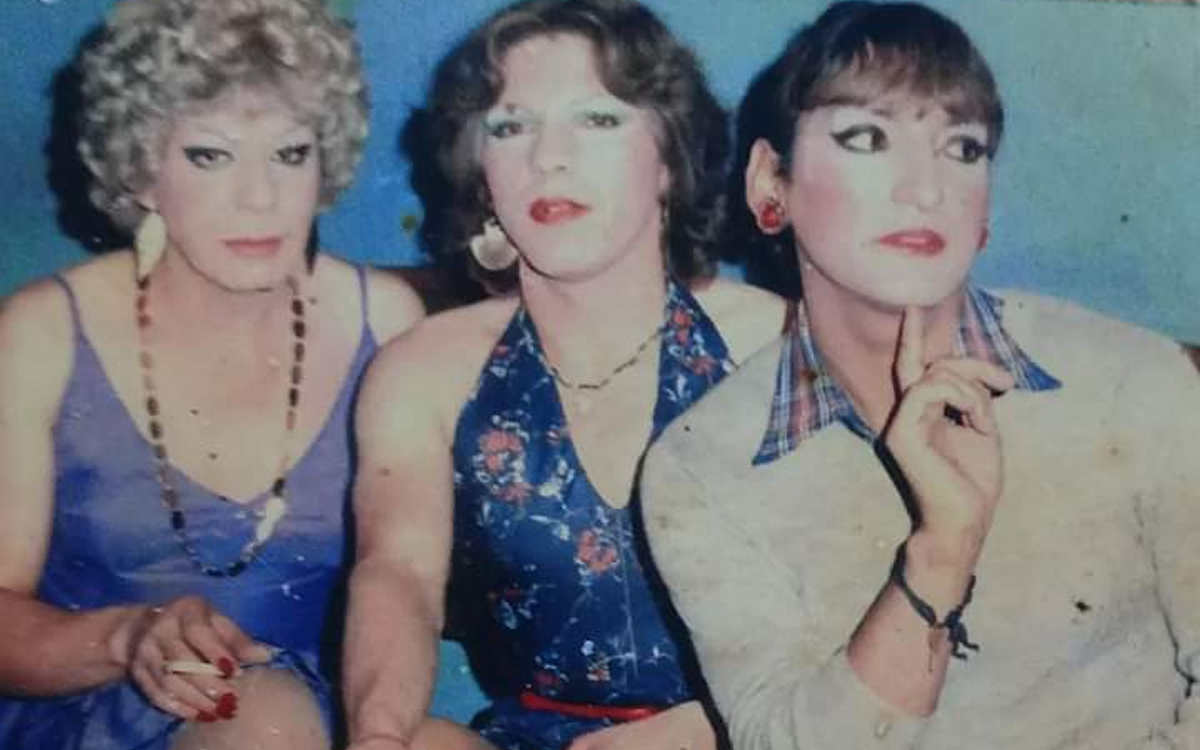 By ESTEBAN RIOSECO | SANTIAGO, Chile — In a year of deep reflection and commemoration of two crucial moments in Chile's history, "Las Locas del 73" documents the 50th anniversary of the country's first gay rights march that took place months before the 1973 coup.
Victor Hugo Robles, who is also known as El Che de los Gays, co-directed the documentary with documentarian Carolina Espinoza that Sociedad Sonora, a production company, helped release in Chile and Spain on April 22, the 50th anniversary of the protest. The documentary has proven to be a resounding success, and film festivals in several countries are planning to screen it in the coming months.
This documentary is a doubly significant tribute.
It not only tells the courageous story of a group of gay and Transgender Chileans who, on April 22, 1973, protested against social discrimination and police repression, but also highlights the intricate connection between this struggle and the traumatic coup that forever changed Chile's destiny.
Raquel, Eva, Larguero, Romané, José Caballo, Vanesa, Fresia Soto, Confort, Natacha, Peggy Cordero and Gitana were the protagonists of what the media at the time described as the scandalous demonstration that took place in Santiago's Plaza de Armas, a commercial area that families frequented on Sundays, on that fall Sunday afternoon. The coup took place less than five months later, on Sept. 11, 1973.
Most LGBTQ+ Chileans at that time were in the closet.
Discrimination was so widespread that nobody dared to publicly disclose their sexual orientation or gender identity. (Consensual same-sex sexual relations were punishable with prison until their decriminalization in the country's penal code in 1999.) Police at that time routinely raided private meetings of LGBTQ+ people and "indecency" arrests were commonplace.
While the media at the time highly publicized the iconic protest, it was something of an urban myth among LGBTQ+ Chileans until the 1990s. It was said a "group of crazy women" had staged a rebellion in the 1970s, but there was no clarity about the exact date. It seemed to be a story without protagonists, a local legend subject to exaggerations and reversions.
It was this ambiguity that aroused Robles' curiosity, and he began to investigate and reconstruct the episode.
"I heard many stories that there had been a gay protest during the time of Salvador Allende, but no one was certain," Robles told the Washington Blade. "I spent a lot of time researching this protest. It took me a long time. I would say it took me more than a year, almost two years to find the exact moment because I had to go to the newspapers of that time. You had to ask for them at the library and go through them newspaper by newspaper, month by month, and it took a long time to fetch the newspapers from the warehouse."
He added that "everything is now digitized, but at that time nothing (was), so I started to check the newspaper because everything was in the newspaper itself."
"Everyone talks about Clarín, which was the most important newspaper of the time, with a huge circulation. It was a popular media outlet; with sarcastic, direct, ironic, humorous language," said Robles. "Then I started to look at Clarín, month by month, in 1970, 1971 and 1972."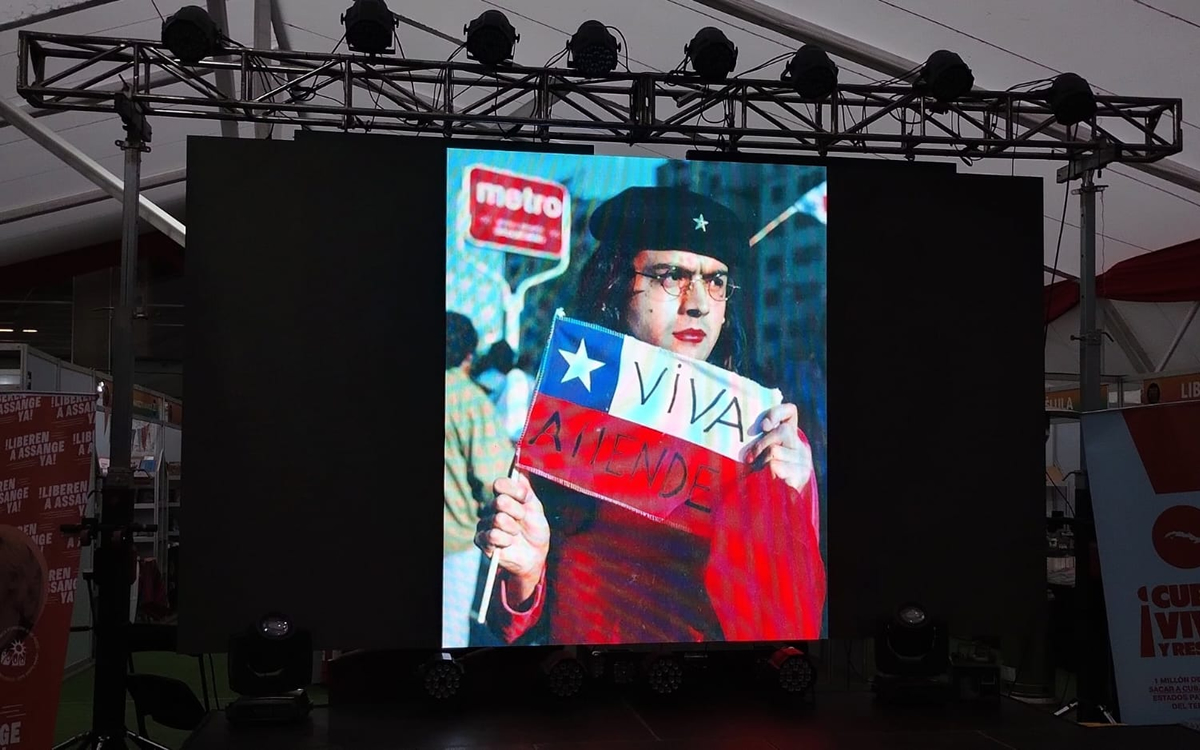 Robles told the Blade he was already giving up in his search when a friend gave him a clue that would end up uncovering valuable information for the reconstruction of the history of the Chilean LGBTQ+ movement.
"I was almost giving up until a friend gave me the tip about Paloma magazine, which was the leftist magazine of the time, a communist magazine, and that's where the protest had come out," said Robles. "He remembered having read it there."
He recalled his expectations increased again after this revelation because he knew that that magazine had fewer editions — one per month, which increased the chances of finding what he was looking for more quickly.
"That's when I came across the news. It said: 'Homosexuals on the offensive.' A very small article and … they pointed out the exact date. That demonstration, that protest, then appeared and it was dated Sunday, April 22, 1973.″
"Immediately, with the date in hand, I went to Clarín newspaper and, indeed, it was there. It was on the front page two days after the protest took place, on April 24, 1973,″ he recalled emotionally.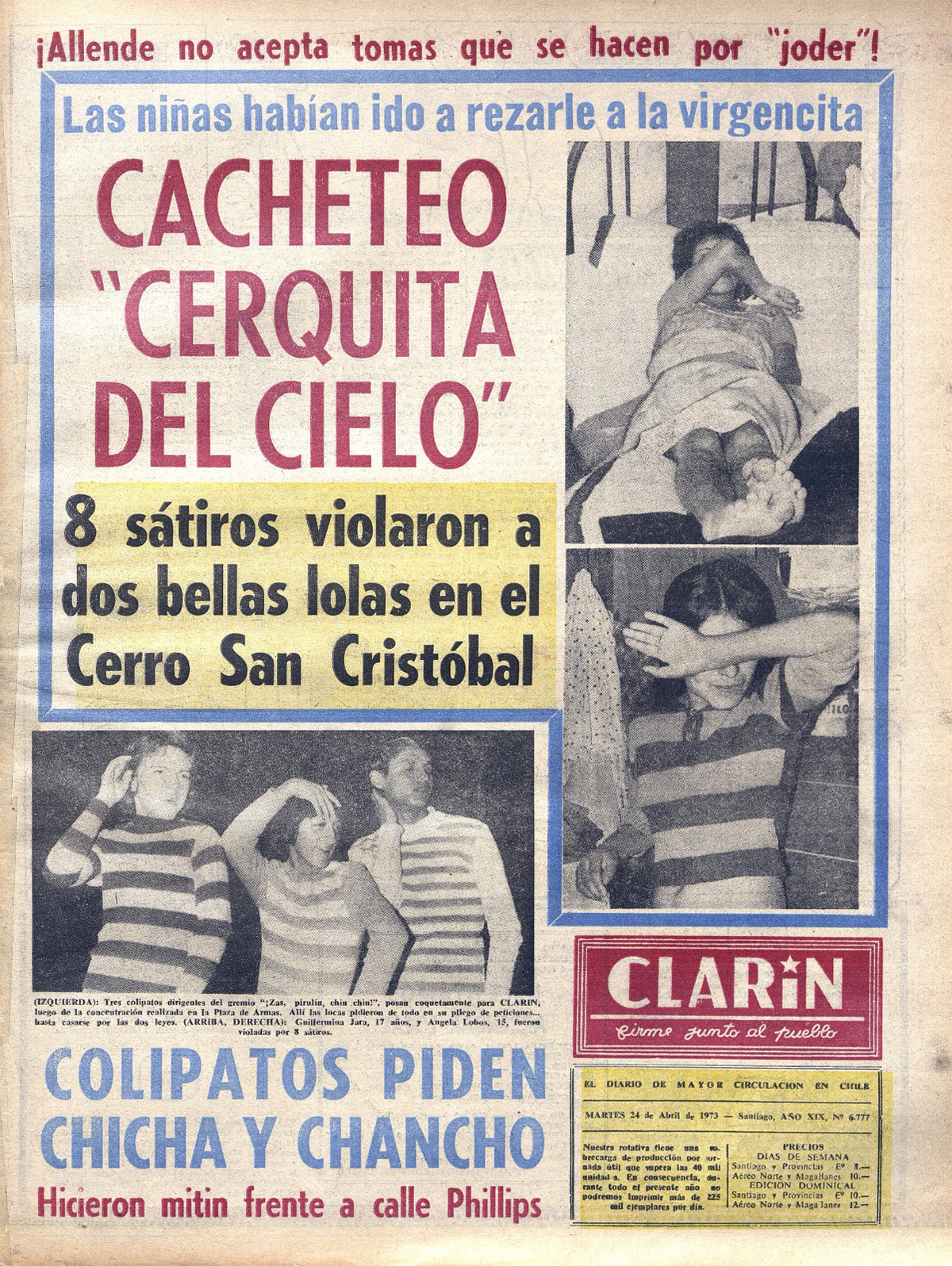 That front page to which the Chilean journalist referred exposed the existing homophobia in society.
"Homosexuals ask for the moon," read Clarín's headline.
Clarín was a progressive, leftist newspaper that supported President Salvador Allende.
The newspaper's slogan proclaimed it was "on the people's side." Pinochet's dictatorship immediately shut down Clarín after the coup.
"The loose mares, lost madwomen, anxious for publicity, launched headlong, met to demand that the authorities give them a chance, a shot and a side for their deviations," read the Clarín article about the protest.
The police did not show up, even though the meeting had been well publicized.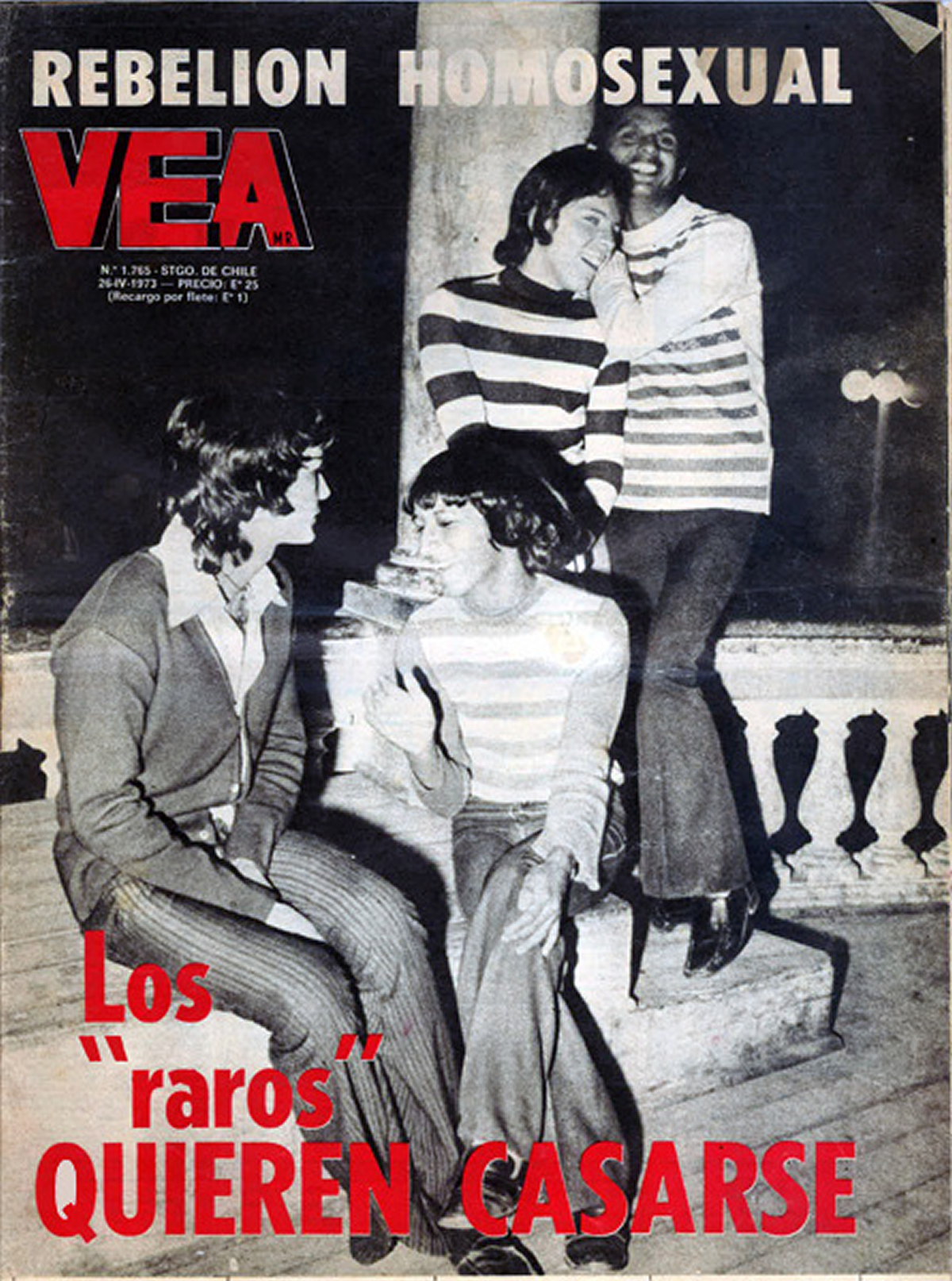 The media reports continued with more insidiousness.
"At first the sodomites, believing that the police contingent would fall on them at every moment, were cautious. But they quickly loosened their braids … and launched themselves, demonstrating that the freedom they demand is nothing more than licentiousness. Homosexuals, among other things, want legislation to allow them to get married and do a thousand and one things without police persecution. What a mess that would be. No wonder an old man proposed spraying them with kerosene and throwing a lit match at them," wrote Clarín.
Newspaper reports said mothers covered their children's eyes so that "they would not witness such a horrendous spectacle."
But it was not only in Clarín.
"I realized that it had been covered by quite a few media outlets, by the Puro Chile newspaper, for example. It also appeared later on the cover of Vea magazine, which was very important at the time," said Robles.
That demonstration marked a turning point in the struggle for the rights of sexual minorities in Chile, a path that remains relevant and valid to this day. The film pays tribute to the brave activists who, for the first time in Chilean history, stood up against social discrimination and social repression.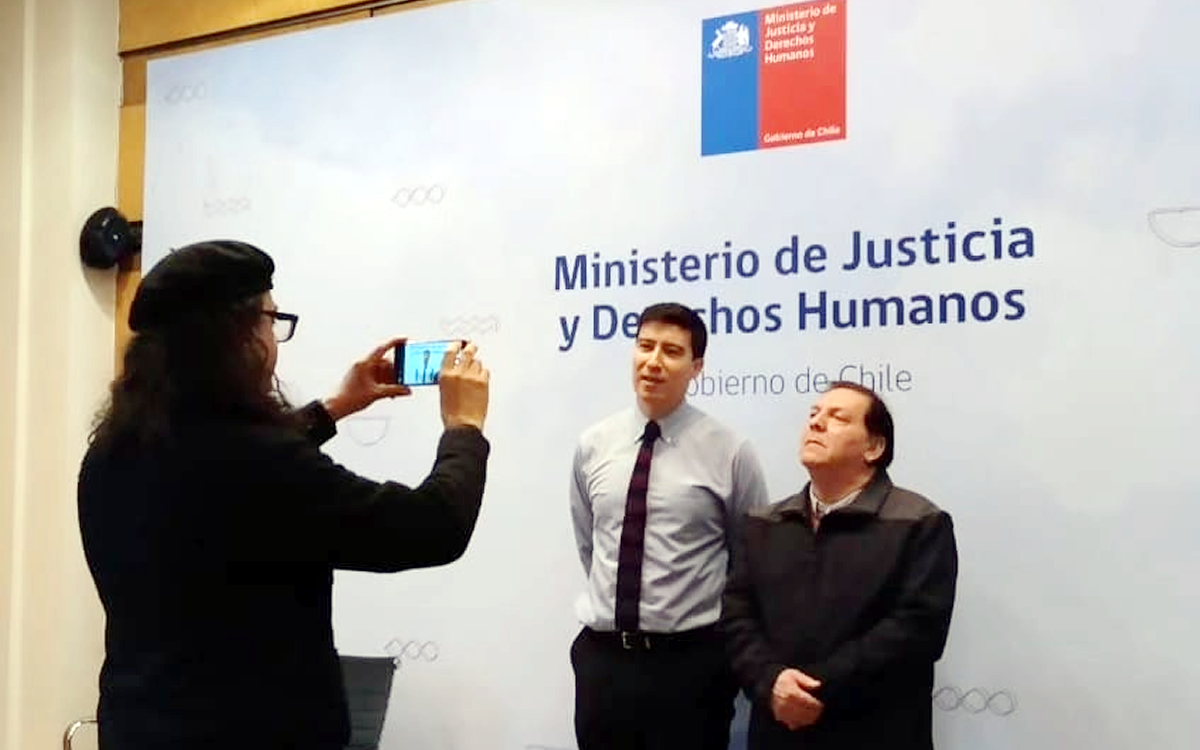 La Medallita, Brenda, Marco Ruiz and Marcela Dimonti are among those who narrate the documentary.
Dimonti, besides being a prominent figure in the struggle for LGBTQ+ rights, was a prisoner inside the National Stadium after the coup.