CHP, AAA, CalTrans: "Better Slow Than Sorry" campaign launches
35% of all deadly crashes in California in 2021 were speed-related- new media campaign to raise awareness about the dangers of speeding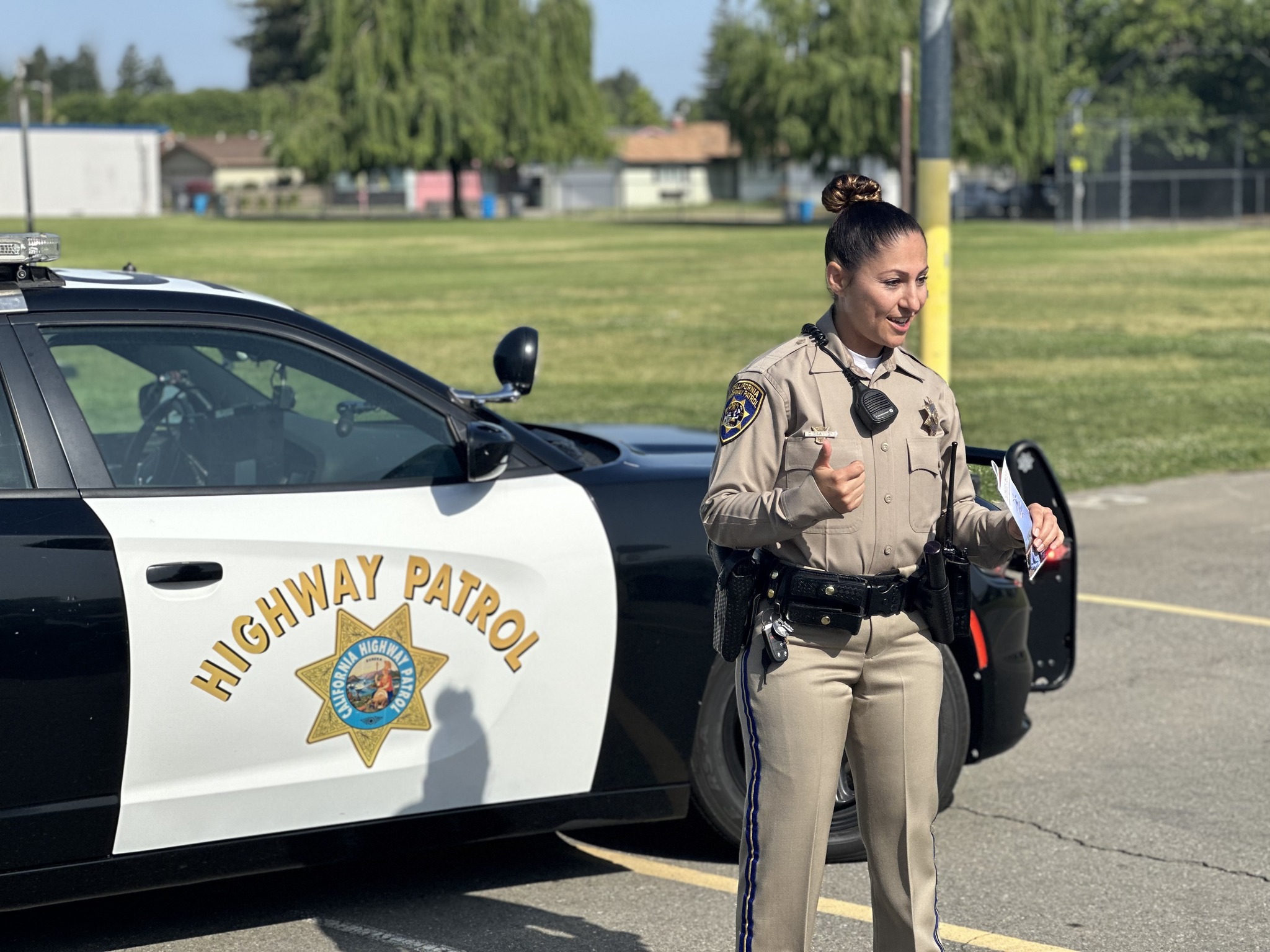 LOS ANGELES – With 35% of all traffic deaths in California linked to speeding and speed-related deaths at a 14-year high, the California Office of Traffic Safety (OTS), California Department of Transportation (Caltrans), California Highway Patrol (CHP), and Automobile Club of Southern California (AAA) today launched a new "Better Slow Than Sorry" anti-speeding campaign that encourages drivers to keep their neighborhoods safe by slowing down.
The "Better Slow Than Sorry" campaign, kicked off at a news conference in Los Angeles, features a new video in English and Spanish on digital platforms, audio messages on radio and streaming services, as well as digital billboards.
The video emphasizes that drivers are going too fast if they do not allow enough time to stop or react to road conditions. Audio messages encourage drivers to drive like their closest friends or family live in the neighborhood, and that speeding is dangerous for everyone, especially people biking or walking. New social media messages provide context and depth to the benefits of slowing down, where just a marginal decrease in average speeds, and speeds where a pedestrian is struck by a vehicle, significantly lowers the chances of serious injury or death.
"Speeding is a dangerous choice that can have deadly consequences for everyone on our roads," said OTS Director Barbara Rooney. "If you're driving, make sure you have enough time to stop, slow down or react. The choices you make behind the wheel could help save lives. Keep neighborhoods safe by lowering speeds. It's better to be slow than sorry."
"Driving too fast for traffic and road conditions increases the risk not only for highway workers, but other road users," said Caltrans Director Tony Tavares. "There is no excuse for being reckless and speeding. The next time you find yourself near a work zone please slow down, pay attention, and move over a lane when you see flashing amber lights ahead."
In 2021, the latest federal statistics available, 1,509 people were killed in speeding-involved crashes throughout the state. Nationally, there was an 8% increase in speeding-involved crashes from 2020 to 2021, with 12,330 people killed in speed-related crashes.
State data show that "unsafe speed" was the most common crash factor in more than 400,000 traffic crashes in 2021. In addition, there were more than 9,500 work zone crashes in California in 2021, with speed a common contributor.
"Unsafe speed continues to be an overwhelming factor in most crashes on California roads. These preventable crashes are responsible for the loss of hundreds of lives and thousands of injuries every year," said CHP Commissioner Sean Duryee. "Through education and enforcement, the CHP is committed to keeping everyone on the road safe."
To demonstrate the risks of street racing and exhibitions of speed, AAA also displayed a wrecked BMW involved in a street race. In May, the CHP launched a "Thrills That Kill" education campaign that calls attention to the dangers of street racing, which further complements anti-speeding messages.
"AAA Foundation for Traffic Safety research has found that higher speeds cancel out the benefits of vehicle safety improvements like airbags and improved structural designs," said Auto Club Communications Manager Doug Shupe. "The faster a driver is going before a crash, the less likely it is that they'll be able to get down to a survivable speed even if they have a chance to brake before impact."
Over the Fourth of July holiday period (June 30 through July 4), the CHP issued more than 9,800 speeding citations statewide as part of its efforts to enforce speed limits.
The anti-speeding campaign runs through the end of July.
To view the new PSA and learn about other helpful ways to stay safe on the go, visit www.gosafelyca.org.
Triple A:  Most SoCal average gas prices drop below $5 a gallon
The average price for self-serve regular gasoline in California is $4.85, which is seven cents lower than a week ago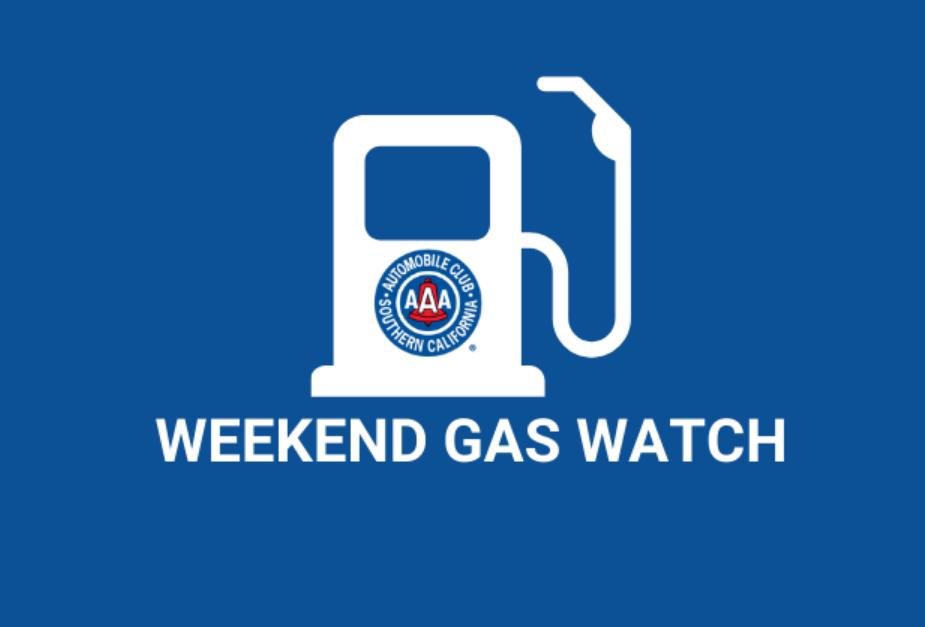 LOS ANGELES – For the first time since July, most Southern California gas price averages are now below $5 a gallon after continued price drops during the week after Thanksgiving, according to the Auto Club's Weekend Gas Watch.
The average price for self-serve regular gasoline in California is $4.85, which is seven cents lower than a week ago. The average national price is $3.25, which is two cents lower than a week ago.
The average price of self-serve regular gasoline in the Los Angeles-Long Beach area is $4.95 per gallon, which is eight cents lower than last week, 45 cents lower than last month, and seven cents lower than last year. In San Diego, the average price is $4.98, which is seven cents lower than last week, 48 cents lower than last month, and the same price as this time last year.
On the Central Coast, the average price is $4.98, which is eight cents lower than last week, 46 cents lower than last month, and the same as last year. In Riverside, the average per-gallon price is $4.77, which is eight cents lower than last week, 48 cents lower than last month and 12 cents lower than a year ago. In Bakersfield, the $5.04 average price is seven cents lower than last week, 38 cents lower than last month, and 26 cents lower than a year ago today.
"Gas price reductions are slowing down, but it appears there is some room for prices to drop further as long as wholesale prices do not significantly rise," said Auto Club Spokesperson Doug Shupe. "The main reasons for the downward pressure on retail prices include an ample supply in the market and a continual recovery from the September price spike. Also, as we get closer to winter, gas demand historically drops and retail prices follow."
The Auto Club reminds drivers of the following tips to save money on gas:
If you use premium unleaded fuel, make sure it is required for your vehicle, not just recommended. The Auto Club's Automotive Research Center found that vehicles with recommended premium fuel performed safely with regular unleaded gasoline.
Make sure your tires are properly maintained and inflated to the correct level.
Maintain your car according to the manufacturer's recommendations. Regular service will ensure optimum fuel economy.
Avoid "jackrabbit" starts and hard accelerations. These actions greatly increase fuel consumption.
Slow down and drive the speed limit. Fuel economy peaks around 50 mph on most cars, then drops off as speed increases. Reducing freeway speeds by 5 to 10 mph can increase fuel economy by as much as 14%.
Use cruise control on the highway to help maintain a constant speed and save fuel. However, never use cruise control on slippery roads because you could lose control of the vehicle.
Minimize your use of air conditioning.
Avoid extended idling to warm up the engine, even in colder temperatures. It's unnecessary and wastes fuel.
Remove unnecessary and heavy items from your car.
Minimize your use of roof racks and remove special carriers when not in use.
Download the AAA App to find the cheapest gas prices near you.
The Weekend Gas Watch monitors the average price of gasoline. As of 9 a.m. on Nov. 30, averages are: