Gen Z and the Gerontocracy
Many young voters across the Democratic ideological spectrum said substantive representation was more important to them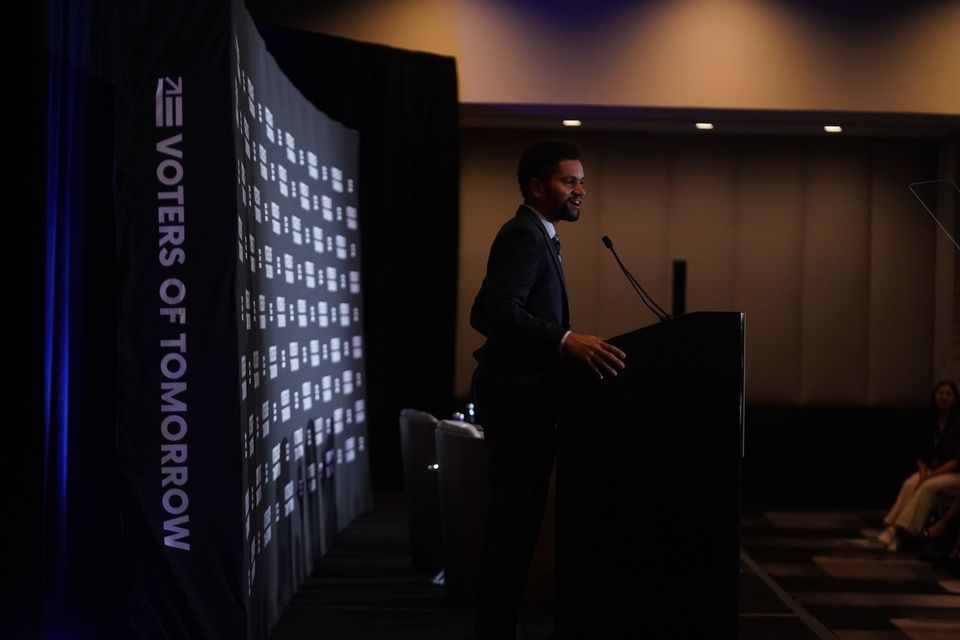 America's leadership is older than ever but its electorate is younger than ever. Will Gen Z turn out in 2024 for the elderly Democratic president?
By Gabe Fleisher | WASHINGTON – America's political gerontocracy was on full display last week, as Senate Minority Leader Mitch McConnell, 81, appeared to experience a medical episode during a press conference and California Sen. Dianne Feinstein, 90, had to be repeatedly told how to vote on a key bill.
On the other side of Pennsylvania Avenue, White House aides have been making changes to President Biden's schedule and routine to adapt for his age. At 80, he is the oldest president in American history and one of the oldest heads of government in the world; meanwhile, the current U.S. Congress is the third-oldest in history.
But, at the same time as older politicians are making up a growing proportion of the government, younger voters are making up a growing proportion of the electorate. According to Democratic pollster Celinda Lake, in the four election cycles in which Generation Z has been eligible to vote, youth voter turnout has been up 25% compared to the previous nine cycles.
Largely due to that soaring turnout, in the 2018, 2020, and 2022 elections, the Gen Z vote was critical to the results, giving young voters a power over politics they have rarely wielded throughout history.
This fundamental mismatch — leaders grayer than ever and voters greener than ever — is at the heart of American politics right now. It will also be central to the next election: if Biden's advanced age leads even a small percentage of young voters who supported him in 2020 to stay home or vote against him in 2024, it could be decisive.
As Harvard's John Della Volpe recently noted, in this century, whenever Democratic presidential candidates have received at least 60% of the youth vote (Obama in 2008 and 2012; Biden in 2020), they have won the election. Whenever they have received less than 60% (Gore in 2000; Kerry in 2004; Clinton in 2016), they have lost.
Over the weekend, about 275 members of this sought-after voting bloc gathered at the famed Watergate Hotel in Washington, D.C., for a summit hosted by Voters of Tomorrow, a prominent left-leaning Gen Z group.
The speakers were a mix of young and old, and their tones varied dramatically by generation. Democratic Party eminence Nancy Pelosi, 83, a self-described "voter of yesterday," was the first to address the group. "We cannot be fearmongers. We don't want to go out there and say, 'Blah blah blah blah,'" she said during her remarks, mimicking a nagging voice.
Pelosi was followed by New York Rep. Jamaal Bowman, 47, who was greeted with a hero's welcome. "Wassup wassup!" he said as he took the stage. While Pelosi's speech closed with a paean to the national anthem, Bowman took a different tack. "As you know, the Constitution, the Declaration of Independence, the Founding Fathers, they did great things, but they were fundamentally flawed," he said. (Later, at a different session of the conference, when a speaker asked how many of the attendees described themselves as "patriotic," only a scattering of hands went up.)
Ignoring Pelosi's warning against fearmongering, Bowman focused his speech not on legislation, but on the ills facing the country right now. "A new American Revolution" is underway, he declared, led by Gen Z. Florida Rep. Maxwell Frost, 26, similarly invoked Gen Z as a bulwark against the "far-right-wing fascist movement growing in this country."
Notably, unlike old-guard institutionalists like Pelosi, many of the younger speakers offered almost as many criticisms of the Democratic Party as they did Republicans. "People have been beaten down by our system," Bowman said. "By design, by the way. And not just Republicans. Democrats have been guilty of this too." The statement was met by loud cheers and applause from the largely Democratic audience.
"I used to joke with people, if I didn't run for something else, I was going to leave the Democratic Party," North Carolina Democratic Party chair Anderson Clayton, 25, said, adding that her goal is to "make people feel like this party gives a damn about them again."
That skeptical attitude is shared among many young voters. Several of the conference attendees told me they felt much less attached to a political party than their parents. Polling bears this out as well: John Della Volpe, the Harvard pollster, recently wrote that his surveys show declining numbers of young Americans are identifying as Democrats, paying close attention to the news, or describing politics as a "meaningful way to create change in the system."
Those metrics, he said, were some of the ones that indicated strong Democratic performance ahead of the 2018, 2020, and 2022 elections; now, he views them as "flashing red" warning signs for Democrats ahead of 2024.
"I think that Trump's election in '16 and the aftermath in '17 showed the concrete ways in which politics can impact people's lives," Della Volpe told me in an interview. "And I think that for young people who aren't paying as close attention to the news as others, I think they're struggling to find similar concrete examples of government making a meaningful difference in their lives, and that's driving the cynicism."
"[Young] people are really apathetic right now to voting," Clayton, the youngest state party chair in the country, told me. "They don't believe their vote actually matters. And I think that part of what we have a job to do as a party is to ensure people know that we care about them again, because I feel like part of why people don't vote right now is they're like, 'I don't see myself represented in the Democratic Party.'"
Among young voters, views on the effectiveness of working through the political system to create change almost perfectly mirror views on the Biden presidency. In Della Volpe's latest Harvard polling, 58% of 18-to-29-year-olds agreed with the statement "politics today are no longer able to meet the challenges our country is facing," a 27-point increase since 2018. 61% of young voters in the same poll said they disapproved of Biden's job performance.
It shouldn't be surprising that the two metrics are moving in tandem. Biden, after all, is a 50-year veteran of elected office; he is as much an avatar for the political system, and the belief that change can be made through compromise, as anyone alive today. Supporting Biden also represents a compromise in itself for young Democrats, who overwhelmingly voted against him in the 2020 primaries.
As with any youth movement, pragmatists and idealists could be found in equal measure at the Voters of Tomorrow summit. One attendee joked to me that the more dressed-up someone at the summit was, the more you could tell they were planning to run for office one day (or that they were already officeholders). Mirroring the Democratic divide in which the party's leaders are gung-ho for Biden 2024 while its voters are hesitant about him seeking re-election, I found these aspiring pols in suit jackets much more amenable to the president than their aspiring activist counterparts.
"They're doing outreach, their messaging is doing very well… It's not on all issues. We don't agree with them on everything, obviously," Quentin Colón Roosevelt, a 19-year-old local commissioner in D.C. and Theodore Roosevelt's great-great-great grandson, told me of the Biden campaign. "But I think they've done a really good job so far, making sure we feel included in their campaign."
"To paraphrase Milton Friedman, we're all Bidenists now," another office-seeking young attendee told me.
But over in the non-Milton-Friedman-quoting sector of the summit, Biden wasn't quite so popular. "Definitely, in Gen Z, there is a lack of confidence in Biden's capabilities to solve certain issues, particularly things like climate change," Odessa Hotte, a 21-year-old student at Virginia Commonwealth University, told me. "There's so many people saying, 'Oh, he's doing great, he's doing great,' and we're sort of looking at it as, well, actually, there's been some good things, but there's also a lot that's left to be desired."
"I personally am not a huge fan of Biden, and I wasn't when he was elected, either," Hotte added, although she said she will "probably" support him in the 2024 election.
Asked if she believed young voters were enthusiastic about Biden, Anderson Clayton, the 25-year-old state party chair, said: "You know what's so funny, someone earlier asked me that. They said, 'I've asked every person at this conference and they've said no.'"
But Clayton, who is tasked with delivering the Democrats' long-held hopes of flipping North Carolina, insisted that she is excited. "I think that Joe Biden is doing everything that he can right now and anything that a Democrat could do right now, honestly, to advance and move our country forward," she told me.
Santiago Mayer, the 21-year-old founder of Voters of Tomorrow, acknowledged in an interview that differing "theories of change" and opinions on Biden existed among attendees at the summit. "I think that's what's so beautiful about this space," he said, "that we can have all those differing philosophies, all those differing views, and still come together because we share the same goals."
But at times, the differences commingled uncomfortably. With 12 million social media views and counting, perhaps the most viral moment from the summit — and the moment that best represented the generational divide in the Democratic Party right now — took place during White House press secretary Karine Jean-Pierre's remarks.
Jean-Pierre, 48, was extolling Biden's climate record when an attendee, 21-year-old Elise Joshi, stood up to interrupt her. "Excuse me for interrupting, but asking nicely hasn't worked out," Joshi said, before calling on the Biden administration to stop approving new oil and gas pipelines, an issue that has led to some of the biggest clashes between Biden and young voters.
"Let her talk, let her talk," Jean-Pierre said when a conference organizer quickly approached Joshi. Eventually, when other attendees began to speak ("Declare a climate emergency!") and snaps and applause broke out for the hecklers, Jean-Pierre ended the exchange.
"This is not a call and response. This is me actually delivering a speech to all of you," Jean-Pierre said, adding: "This is a president who has had a climate change agenda like no other."
"Promises kept, that's all I'm asking," Joshi said before sitting down.
Mayer told me that Voters of Tomorrow shares some of Joshi's concerns, but that "we are very proud of President Biden's climate record." Jean-Pierre handled the back-and-forth "perfectly," he added, expressing gratitude for the "administration's partnership." (Joshi is the executive director of her own youth voter group, Gen Z for Change. The group, notably, was founded with the name TikTok for Biden and has also worked with the White House in the past.)
In a sign of some of the same divergences in tone I noticed during their speeches, several young elected officials later tweeted in support of Joshi after the exchange. "We are running out of time," Frost, the first Gen Z congressman, wrote. "We can't afford to approve projects that will increase emissions. Every move should bring us to net zero. Our humanity depends on it. @EliseJoshi is a patriot."
If there is any issue in which negative opinions about Biden and existential apathy about the political system intersect among young people, it's climate change.
"I think it can feel overwhelming to feel like the burden is on our shoulders to solve all of these problems [connected to climate change]," Hotte said. "I think that's maybe where some of that pessimism is stemming from, just from feeling like there's so much to do and so little time."
At one point in the summit, Generational Lab founder Cyrus Beschloss, 26, conducted an informal straw poll of which issue mattered most to the audience. More than half of the hands went up for climate change. No other issue garnered anywhere close to as much support.
According to the Harvard Youth Poll, in 2013, 29% of 18-to-29-year-olds agreed with the statement "Government should do more to curb climate change, even at the expense of economic growth." 50% of 18-to-29s believe that today.
In political science, scholars refer to two types of political representation: "descriptive" and "substantive." Descriptive representation is when an officeholder shares the identity of a certain group; substantive representation is when an officeholder shares the group's views on policy.  
I opened the newsletter by referring to an absence of descriptive representation, which young voters obviously lack from Biden and other elderly politicians. But without using the exact term, many young voters across the Democratic ideological spectrum told me substantive representation was more important to them anyway. The age of a candidate matters, but their policies matter a lot more.
It is these voters Biden will have to persuade in 2024 that he has done enough to satisfy their demands on climate and other issues — and that electoral politics are worth engaging with in the first place. "I think it's been a challenge for an analog president to communicate with a digital generation," Della Volpe, who advised the Biden 2020 campaign, said.
The challenge is made harder by Gen Z's nuanced political identity: more likely than adults to hold left-leaning political views, but less likely than adults to identify with the left-leaning political party. Unlike their more politically tribal parents, many young voters view themselves as proudly unmoored from any candidate or party. At one point, Clayton, a Democratic Party official, described the Democratic Party merely as "the party we find ourselves in," suggesting more of a temporary alliance than permanent membership.
"I really care that the Republicans don't win the White House," Grace Wankelman, a 23-year-old recent graduate of the University of Denver, told me, "but I also don't want to just blindly support the other party… We're gonna vote on issues that matter to us and make sure that the politicians that say they support these issues, that they follow through and actually show up and do what needs to be done."
****************************************************************************************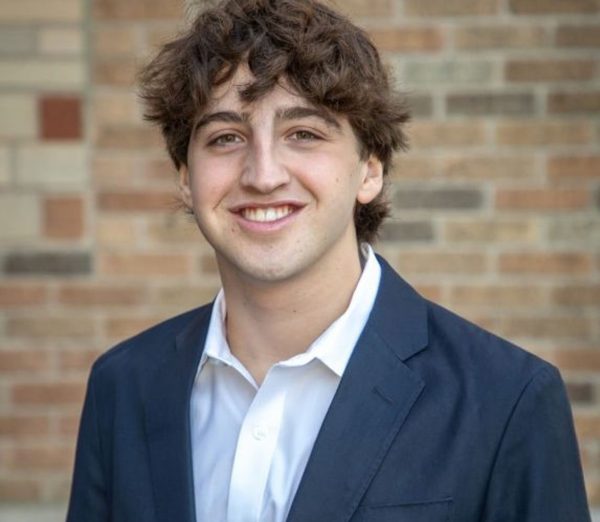 Gabe Fleisher is an award-winning journalist and editor-in-chief of Wake Up to Politics, a non-partisan political newsletter that he founded in 2011.
The preceding post was previously published by Wake Up to Politics, and is republished with permission.
If you're interested in subscribing to the newsletter subscribe here. If you want to contribute to support Gabe's work, please donate here.
Behind the scenes: LGBTQ staff working on Biden's re-election
"We who work in politics feel like this is a choice between, most likely, Donald Trump & President Biden and Vice President Harris"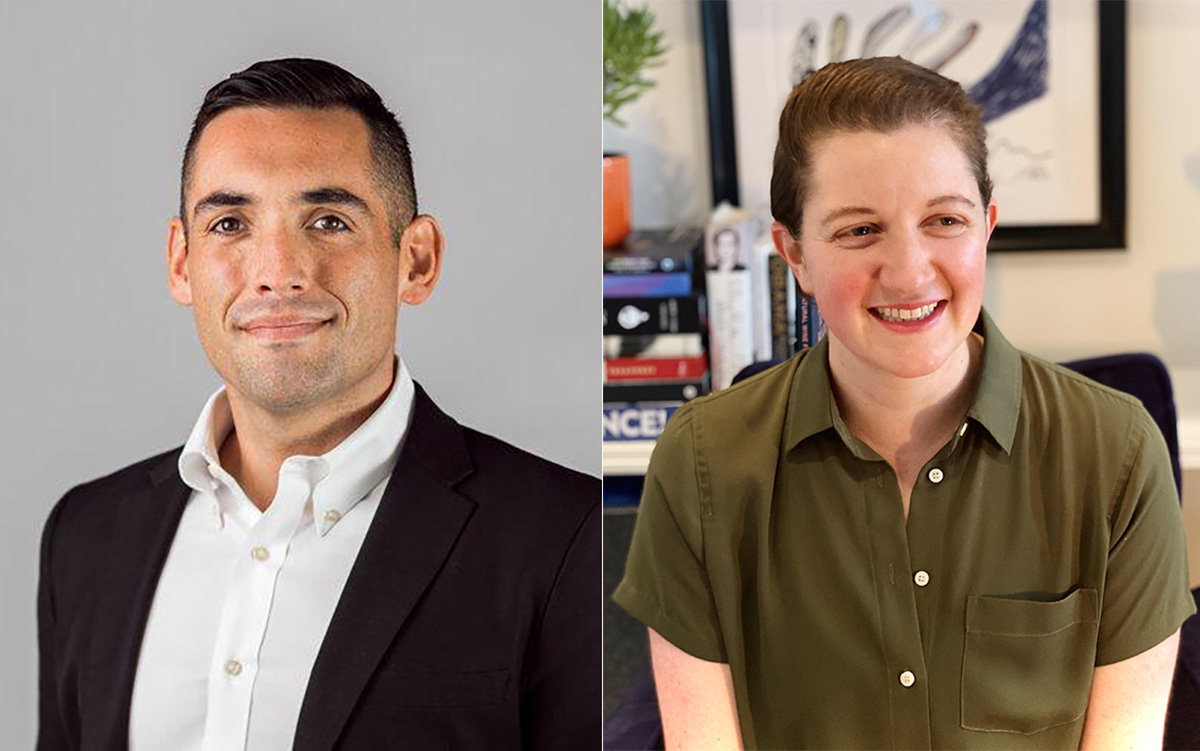 (Editor's note: This is the third in a three-part series profiling senior LGBTQ staff working on President Biden's re-election campaign. Part one was published on Nov. 21 and part two was published on Nov. 29.)

WILMINGTON, Del. — Last month from campaign headquarters, the Washington Blade spoke with Sergio Gonzales, senior adviser to Vice President Kamala Harris and the Biden-Harris reelection campaign, along with senior campaign adviser Becca Siegel.
On the importance of LGBTQ representation in the presidential campaign, Gonzales said, "When it comes to policies that affect the lives of millions of people in our communities across the country, having people who have that experience and that background really does matter."
Moving into next year, he said, the team is working "to ensure that we have people from across the spectrum of America who are able to both bring their own personal experiences and lives into these roles, but also bring a lot of relationships across the country and being able to engage with the community, talk to the community, persuade the community, turn out the community."
Gonzales has worked for Harris since she was elected to represent California in the U.S. Senate, and he said her record supporting and defending the LGBTQ community throughout her career was one of the major factors leading to his decision to join the campaign.
"Especially when it comes to issues related to LGBTQ rights and freedoms, this is something [Harris] has such a long history on," he said. "She has always — both in her office and externally — formed these strong relationships with people in the LGBTQ community and those relationships have always been very, I think, important in not only ensuring her office and the work that she has done reflects the various things that we as a community need, but also just in the way she supports people of color and LGBTQ folks who have worked for her."
In an election where, as the vice president says, so much is at stake for our fundamental freedoms and rights," Gonzales said, "that is especially true for LGBTQ Americans. If you look at the number of attacks by GOP leaders at the local, state, and federal level across the country, so much is on the line in this election."
On the right, Gonzales said, "We have a lot of leaders and a party in this country who are doing their best to try to attack fundamental rights and freedoms of a lot of different folks, including people in the LGBTQ community — and, in some ways, who are trying to turn back the clock on a lot of the progress we've made."
Voters are aware of the fact that, for instance, Republicans elected "a new Speaker of the House who has a very, very alarming and disturbing record of attacking people in our community, including trying to outlaw you know, being gay," he said.
"Both as senior adviser and personally as a very openly and proud gay man," Gonzales said, next year's election "is one of the most important if not the most important election of our lifetime," because "I see what sits on the other side; I see all of these different states who are trying to attack our rights, who are banning books, who are passing 'Don't Say Gay' laws, who are attacking trans people and trying to undo gay marriage, who are — both through policy and through rhetoric — making the country more dangerous for people like me and our community."
"I'm glad and proud to work for a principal and work for a campaign that is about continuing the progress and ensuring we don't turn back the clock and we don't go back on these things," he said.
Gonzales noted the Biden-Harris administration's appointment of record-breaking numbers of LGBTQ folks in senior positions in the White House and across the federal government, but stressed that the commitment to equality runs deeper.
"This administration is an administration that has ensured that not only is there representation for the LGBTQ community, but also has actually driven multiple policy wins, both through the executive level and through Congress, that ensure and afford greater rights and freedoms for people in our community," he said.
Helping voters see the contrast between this and what Republicans — like the party's frontrunner, former President Donald Trump — would do if elected will be an important part of the campaign's work moving into next year, Gonzales said. "As things become much more clear and what we are up against, and Donald Trump comes more into focus, I truly believe that we're going to see a lot of different parts of the country start to engage in this election," he said.
Voters will also remember "the specific things that [Trump] did in his last administration," Gonzales said. "They tried to erase LGBTQ people from the census. They imposed a ban on transgender individuals in our military, which this administration undid. They undid protections for LGBTQ Americans, including transgender individuals, in the workplace, and more broadly," so, "this is not just bluster."
And the Biden-Harris administration "has so much to run on" with respect to LGBTQ matters, Gonzales said, "whether we're talking about health care, whether we're talking about the Respect for Marriage Act, whether we're talking about, you know, some of the ways that we've addressed bullying in schools — these are very real policy wins for our community."
Like Gonzales, Siegel has "worked on many presidential campaigns."
"Your whole life is here when you're working on a campaign," she said. "This is your work, but also your social life and your friends," so "if you are not bringing your whole self to this community, you're not bringing it anywhere in your life."
Our job is to persuade and engage with voters," Siegel said, "and we have to have a campaign that reflects the voters we are trying to engage with."
"Core to my approach to this work is respect and empathy for voters," she said. "That's what we should think about every day. I think we are much better prepared to do that when we have a staff that looks like those voters."
Siegel added, "It's not just so that you walk into the office and it looks like it is a diverse place to work. That's important, too. But it's actually about the work."
With respect to her individual role within the campaign, she said, it comes down to "let's take that strategy" of using data to find a pathway to victory "and then make sure we are executing a campaign that reflects it." When it comes to "travel, comms, which radio stations we're on, what our TV ads say, where we're allocating our money, where we're hiring staff — do those things align with the strategy to get us to 270 electoral votes?"
The importance of representation, LGBTQ and otherwise, may not seem self-evident in data-centric roles, but Siegel noted, for instance, the persistent challenge of combatting bias within datasets.
Like Gonzales, Siegel stressed the contrast between the Biden-Harris administration and campaign and those run by the Republican opposition. "LGBTQ rights feel more under attack now than they have in the past," she said, "and so that rises to the top of concerns for voters — and our policy and position on this is really far away from the Republicans'."
"That's a clear contrast between us and the opposition," she said, adding, "It's at the top of people's minds. It's something they care about, and we have a pretty unimpeachable record on it compared to the opposition."
It is not necessarily so simple, however.
"We who work in politics feel like, of course, this is a choice between, most likely, Donald Trump and President Biden and Vice President Harris," Siegel said, "but voters, especially the voters who are most persuadable, don't feel that way right now, necessarily."
The choice voters will face will crystalize and the contrast between the campaigns will deepen moving into next year, she said.
On lots of LGBTQ issues, Americans are on our side. And when it becomes a choice between, 'there's this version of America and then there's Trump's version of America,' — then, that is really clear," Siegel said.
The campaign is working to reelect the president and vice president to represent the people, the voters, who "have day-to-day things that prevent them from, like, reading Politico," she said. "They have kids, they have to pay their bills, they have to worry about all kinds of things."
Siegel added, "I have a lot of faith in voters. They care about their families. They want a good life. They care about people who are different than them. I think most people care about other people."
For those working on the campaign, she said, "it's really on us" to make sure to "explain and show and demonstrate to them what you are getting from this administration, from these candidates."
"We get to run on issues that help people and are popular," Siegel said. "That's a great place to start from."