Apple's commitment to diversity ends when asked to do the right thing
Another corporation that profits off of Pride but fails to offer equal benefits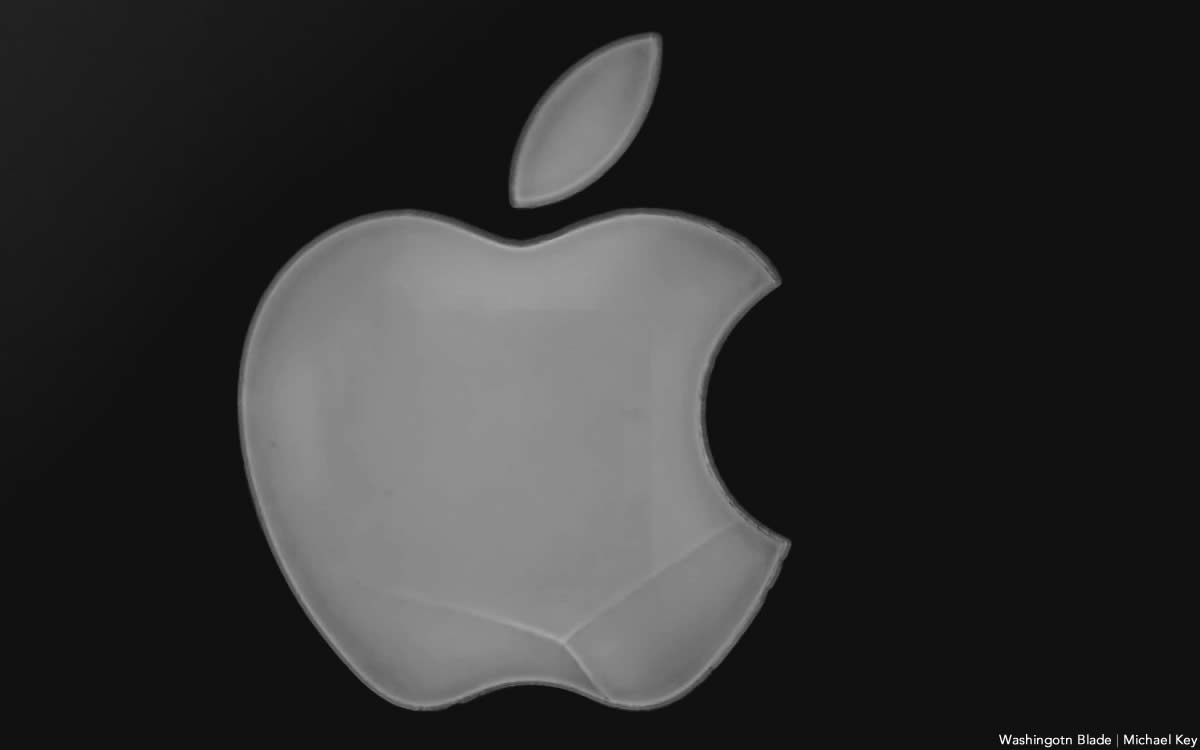 By Robby Diesu | My husband and I took a chance with his former employer. He was offered a promotion and transfer to the United Arab Emirates to help open a new store for them. He had lived in the UAE before and oddly our transcontinental love affair kicked off in this anti-LGBTQ country. While we were a bit nervous, we assumed, wrongly, that a company that prides itself on being supporters of our diverse LGBTQ community would offer benefits to LGBTQ employees.
Although in their stores they sell rainbow watch bands, when it comes to providing benefits to same-sex couples when not required by law, they do anything but that.
Before he accepted, my husband asked directly what benefits would be offered. The regional manager said he would check back in with my husband after it was stressed to him that we would not be taking the transfer if they didn't offer us equal benefits. They responded quickly with an offer to cover a freelance visa option, which also requires health insurance to be issued. After a bit of self congratulating about how great of a company they were to offer these basic things, off we went.
Surely it would be company policy to offer basic benefits to LGBTQ employees, even when not required by law, since their CEO is a high-profile openly gay man and the first to run a major tech company.
Once we landed in the UAE it became clear that our worst fears were just starting. While any international move will have its bumps, one expects the bumps to not be made worse by an uncaring upper management. When my visa was delayed, we were ostracized for not signing a lease until the visa was issued. When the relocation service told us that they didn't put us both on the lease and I would need to sneak into our new building, we were told we were making it a bigger deal than it was. When we asked about how to access the healthcare that was a part of my visa we were told: "Why do you think that your family deserves these benefits?" "Why don't you just sleep on it before asking the higher ups?" "You should have known better than to expect us to do this."
In the end, we paid out of pocket for my health insurance. The writing was on the wall all along, but we made a commitment to this company to stay for at least two years and we were not going to break it.
One month before my visa was set to be renewed, with one year to go on our two-year commitment we received an email asking if I wanted to renew my visa. After affirming we would, we were simply sent a price list by the company. When asked if they would be covering the cost still, they stopped responding. After two weeks of emails, and with two weeks until my visa was set to expire we were told that the company would not cover the cost. This kicked off three months of abuse by upper management to my husband as we tried to understand what was happening. We were told:
"Why can't you just pay for it yourself?"
"Why do you think people like you deserve these benefits?"
"You should be happy with what we have done for you."
"You need to be careful asking for these things."
"It is just your perception that we are discriminating against you. We are just respecting local customs by not providing you and your family healthcare and visa benefits."
After the second month of them stringing us along, and numerous investigations from various HR department heads, we had to move into a hotel or be forced to sign another year lease for our apartment. We stayed in the UAE until the very last day that I legally could without risking being fined. We gave them every opportunity to do the right thing.
But Apple never did the right thing. Apple, a company run by a gay man, Tim Cook, whose senior vice president of retail and former head of People is also a member of our community, Deirdre O'Brien, who every Pride month proudly claims "support" of our community, openly discriminated against our family for being LGBTQ.
Apple, which forced my husband to give presentations on benefits for married and unmarried heterosexual couples, was forced out of his job because he simply asked for them to give us those same benefits.
Apple forced my husband out of his career of 11 years for simply asking them to live up to the values that they claim.
What's next? There is no recourse for us, but other LGBTQ employees of Apple should know that Apple's commitment to diversity and inclusion ends when they are asked to do the right thing. Our community should know that Apple is just another corporation that gladly profits off us but runs away when asked to treat us with dignity.
Robby Diesu's husband worked for Apple for 11 years. The Blade is withholding his name out of fear of reprisals by the company.