Charges dropped against Black trans man beaten by LASD Deputy
A spokeswoman for the district attorney's office said only that the case was tossed "due to insufficient evidence"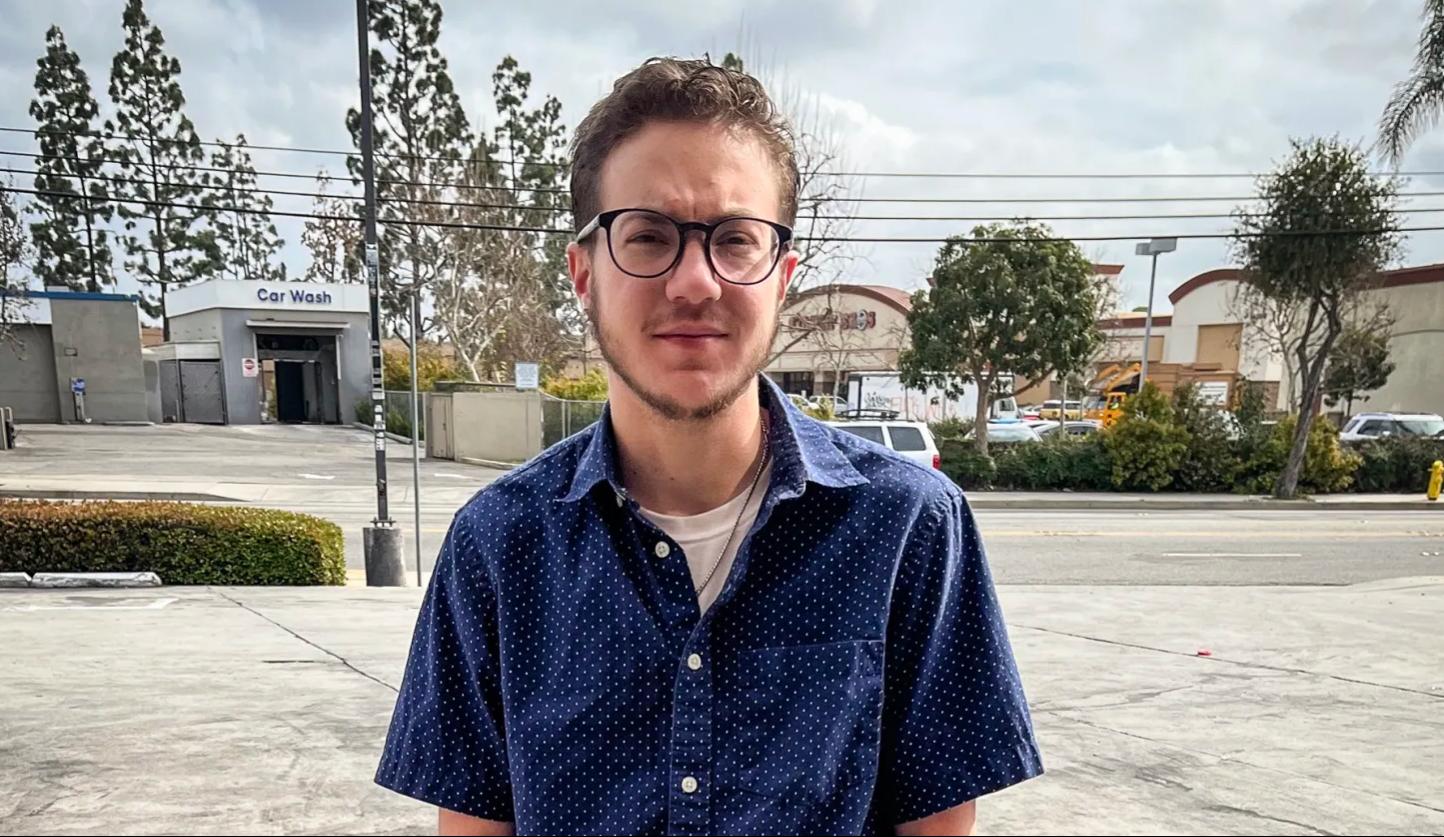 LOS ANGELES – The Los Angeles County District Attorney's Office announced this past week that it has dropped all criminal charges against a former 23-year-old trans male high school teacher involved in a violent arrest incident that took place last February in Whitter just outside a convenience mart.
Brock had pulled into the front parking spaces of the 7-Eleven on Mills Avenue in Whittier last February 10 and as he exited his Black Honda Civic he was confronted by an LASD deputy, later identified by the Los Angeles Times as Deputy Joseph Benza.
The confrontation, caught on the deputy's body cam as well as the convenience store's video surveillance system, escalated and Benza is seen on top of Brock, pressing him into the concrete and punching him multiple times in the head. The altercation lasted around three minutes before Brock was cuffed and put into the patrol vehicle. 
Brock was screaming for help the entire time, yelling that the deputy was going kill him and that he was not resisting arrest. This was documented by the audio from both videos.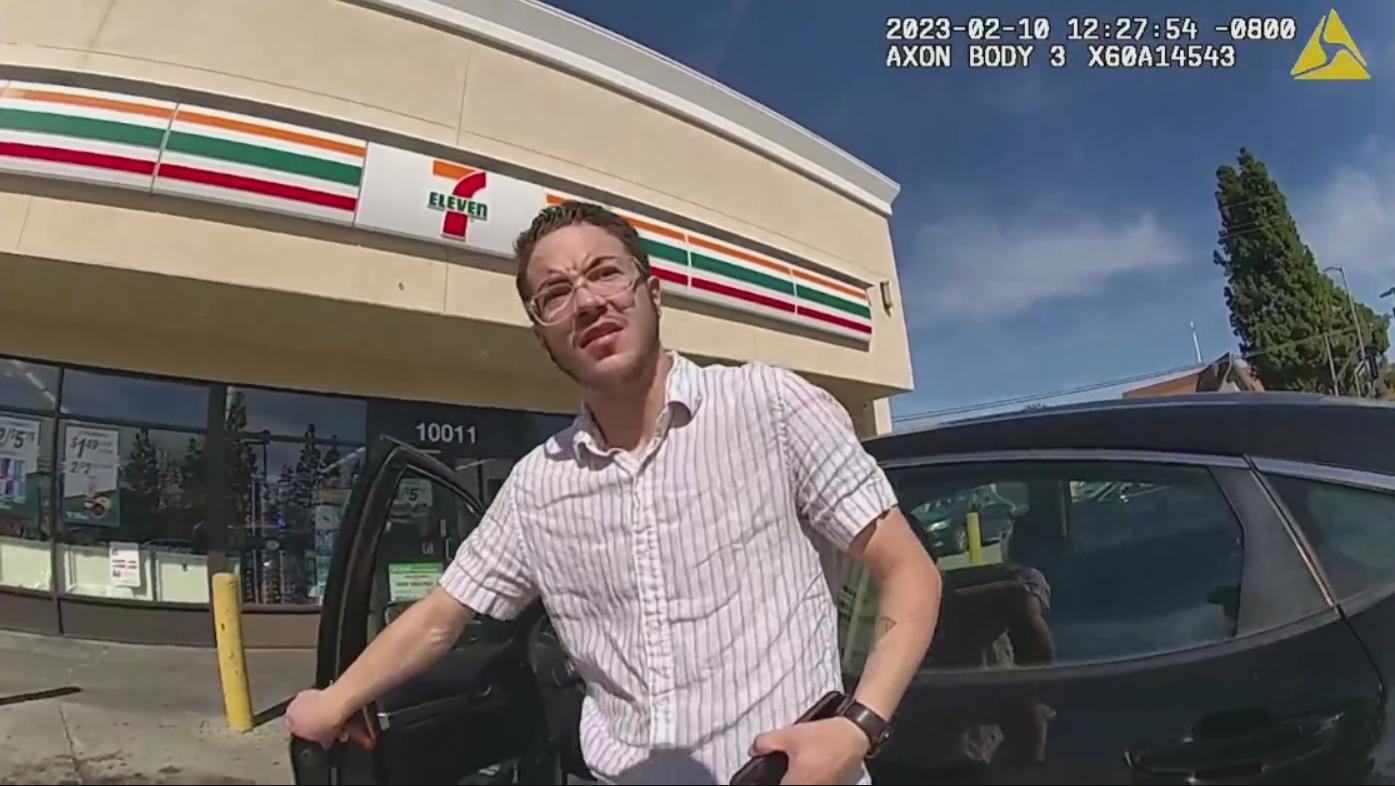 Brock lost his job as a teacher as he'd been booked on three felonies and a misdemeanor. The LA County District Attorney later downgraded the charges to move forward with two misdemeanor charges: resisting arrest and battery on an officer. A judge reduced his bail from $100,000 to nothing.
The Los Angeles Times on Thursday reported that prosecutors decided to drop the charges, reporting that previously the department cleared Deputy Benza of wrongdoing but Brock lost his teaching job due to the pending charges against him. On Thursday, he told the Times that news of the dismissal came as a relief and that his lawyer still plans to ask a court to declare him factually innocent.
"I am feeling relieved that the district attorney made the right choice and chose justice," Brock said. "But I will feel more relieved when I get my job back."
A spokeswoman for the district attorney's office said only that the case was tossed "due to insufficient evidence."
The decision to drop the charges comes days after Brock's lawyer formally filed paperwork accusing the Los Angeles County Sheriff's Department of a cover-up, saying that several deputies made false accusations to put his client behind bars with "excessive" bail.
Brock, who was taken to the Norwalk Sheriff's Station after his arrest says that when he informed Sheriff's personnel of his gender identity, he became humiliated when they asked to see his genitals before deciding which holding cell to put him in.
It wasn't long before authorities asked Brock for a statement, during which he explained that he is transgender.
"So you're a girl?" he said one jailer asked.
Brock said he wasn't.
Then the man asked whether he had a penis — and Brock said he did.He explained what surgeries existed, and said that he'd been on hormones for years.
After one jailer asked for proof, Brock said, he spent a few awkward minutes in a bathroom showing her his genitalia and explaining the effects of testosterone.
The Sheriff's Department in a statement said that a use-of-force review cleared Deputy Benza but that other aspects of Brock's allegations were still under investigation.
"The Los Angeles County Sheriff's Department takes all use of force incidents seriously," the department wrote. "Unfortunately, we cannot comment any further at this time due to the pending litigation in this matter."
Related:
New on the LA County Channel
You can watch on Channel 92 or 94 on most cable systems, or anytime here. Catch up on LA County Close-Up here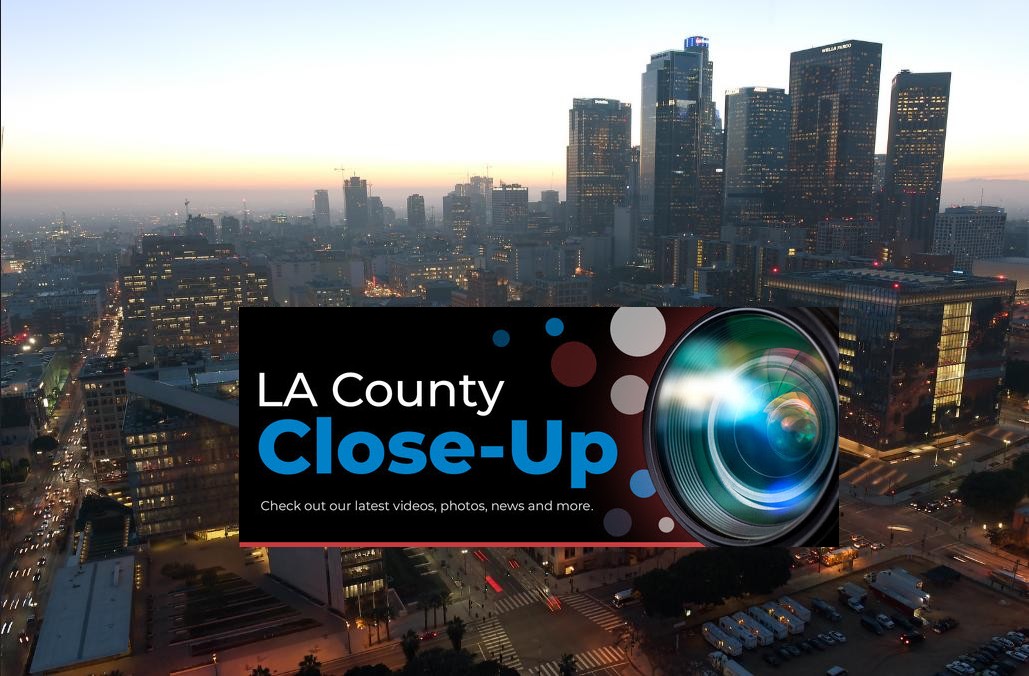 New on the County Channel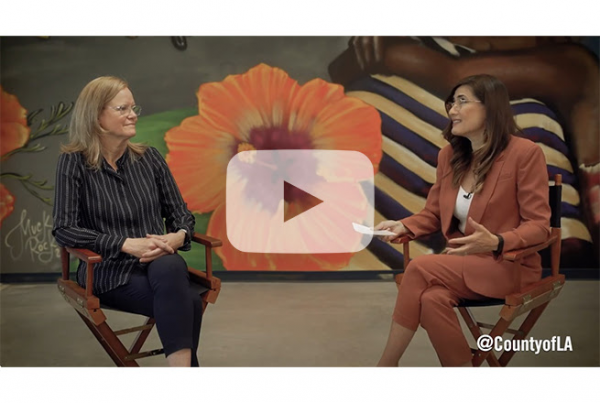 In this first episode of the County's new show "One on One," we delve deeper into the issue of homelessness and talk with Cheri Todoroff, director of the Homeless Initiative. From encampment resolutions to new housing, she breaks down what's driving the crisis and what County leaders are doing to address it.
You can watch more stories like this on Channel 92 or 94 on most cable systems, or anytime here. Catch up on LA County Close-Up here.
In Case You Missed It
Register to Vote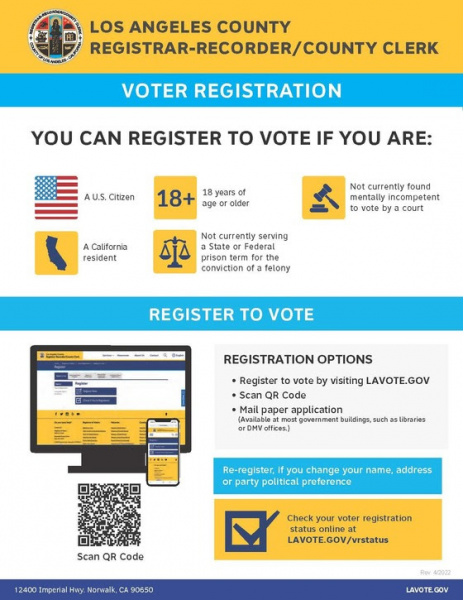 Los Angeles County Registrar-Recorder reminds you to register to vote by visiting LAVOTE.GOV.
Be sure to re-register if you change your name, address, or political preference. Check your voter registration online at LAVOTE.GOV/VRSTATUS.
For additional information:
Voter registration for people experiencing homelessness
Voters with a criminal history
Pre-registration for voters under 18
At Your Service
Hiring Fair for Youth!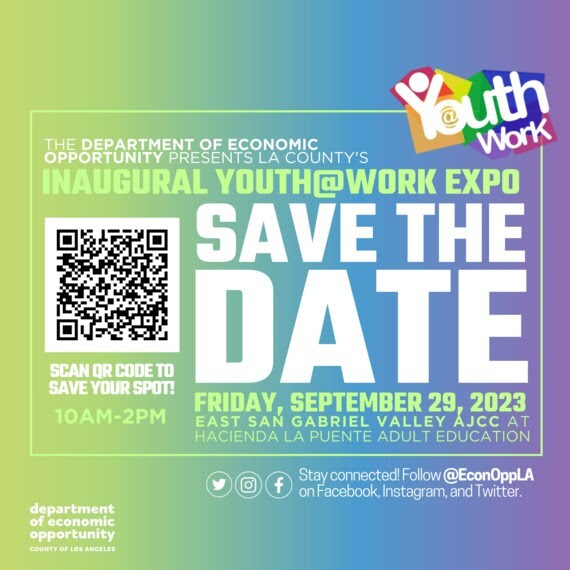 Looking for a job? Interested in exploring career options? Come to the first-ever Youth Expo for youth and learn about different careers and job opportunities that are available. Companies will be on-site to offer resources, discuss job opportunities, and provide feedback and valuable information on how to get hired! Don't forget to bring several copies of your resume and right to work documents.
Date: Friday, September 29, 2023
Time: 10 am – 2 pm
Location: East San Gabriel Valley AJCC at Hacienda La Puente Adult School, 14101 E. Nelson Ave. La Puente, CA 91746
Out and About
Beach Clean Up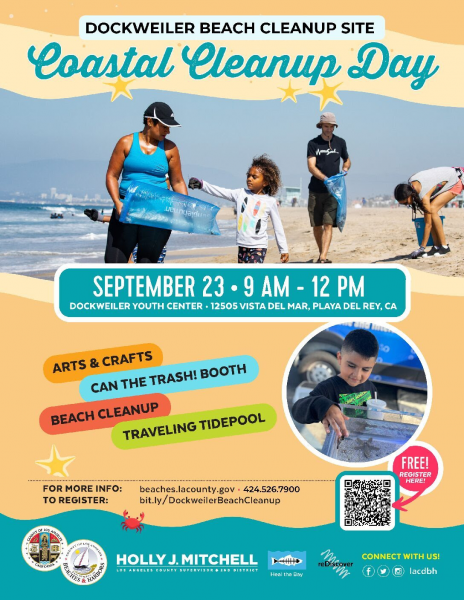 In celebration of Coastal Cleanup Day, LA County Beaches and Harbors is partnering with Supervisor Holly J. Mitchell and Heal the Bay to host a Beach Cleanup event at Dockweiler Beach. Our goal is to inspire and educate a new generation on how to create a more sustainable future!
Coastal Cleanup Day will also feature the following activities:
Can the Trash! booth
Traveling tidepool
Arts & crafts station with reDiscover Center featuring crafts made with recycled materials
EVENT DETAILS:
Date: Saturday, September 23, 2023
Time: 9 AM – 12 PM
Location: Dockweiler Youth Center, 12505 Vista del Mar, Playa del Rey, CA 90293
Parking: Free during event hours
RSVP: Click here to register
SAFETY: Be safe! Be sure to bring a hat, sunscreen, water, & refillable water bottle.
Beach Cleanup Rules/Guidelines:
All cleanup volunteers must print, complete, and submit a signed beach cleanup waiver form in order to join the cleanup.
Volunteers under 18 years old must have a waiver signed by parent or guardian.
Volunteers ages 12 & younger must be accompanied by an adult.
Gloves, buckets and trash pickers will be provided (while supplies last), but we encourage you to bring your own reusable cleanup supplies so we can reduce our environmental footprint.
Photo Finish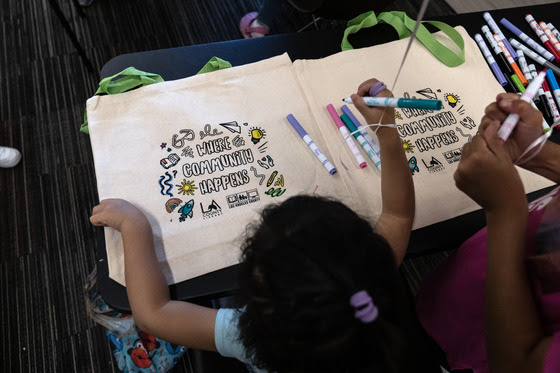 Library Fest at the Rowland Heights Library. There's so much more to do at Library Fest! Check out all our events, locations, and info on this page.

Click here to access more photos of LA County in action.