The play's the thing in new book 'Gays on Broadway
An engaging LGBTQ history of the Great White Way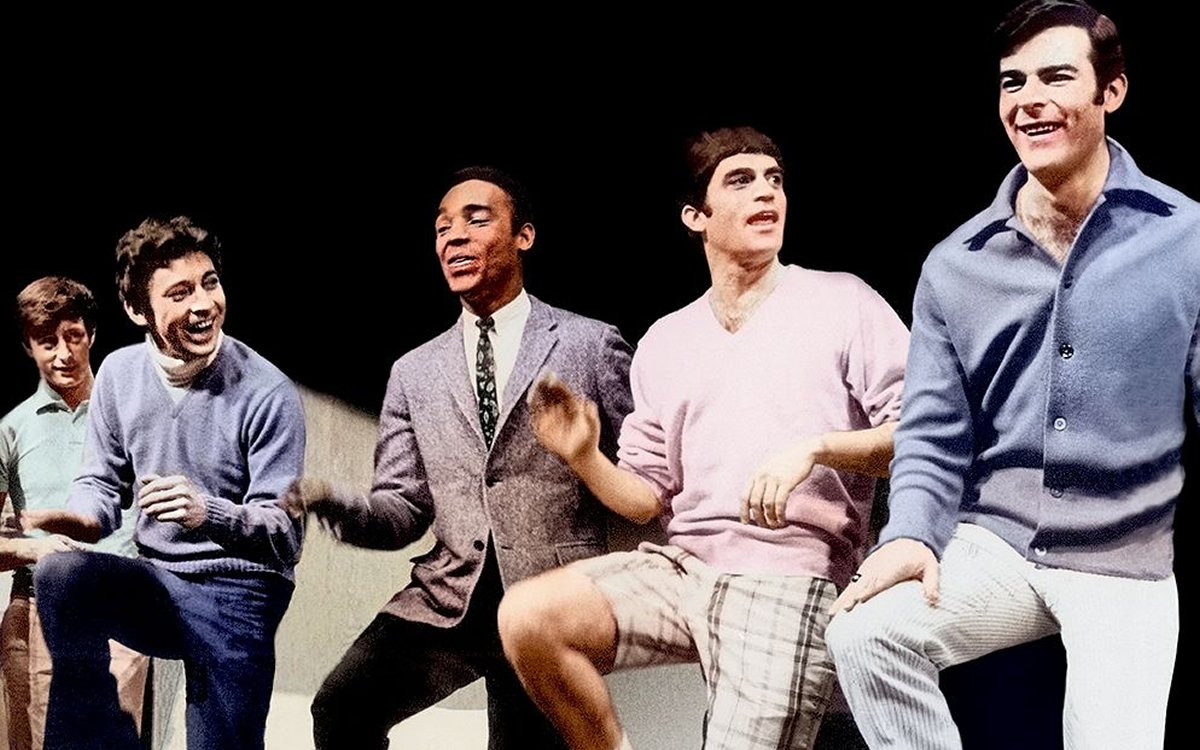 'Gays on Broadway'
By Ethan Mordden
c.2023, Oxford University Press
$29.95/233 pages
You had to look around you and check your seat.
Yep, you were still in a theater in a large building, fanny planted in a dusty red seat. You weren't in a Brooklyn tenement or a castle, or at a society party but the performance you caught made you think you were, at least for a couple hours. As they say, and as in the new book, "Gays on Broadway" by Ethan Mordden, the play's the thing.

Perhaps not surprisingly, the LGBTQ history of the Great White Way "starts with drag queens." In the earliest parts of the 20th century, many comedies were written "specifically calling for a male character forced … to disguise himself as a woman," often to the delight of audiences. Still, any overt mention of such things was forbidden then.
By the 1930s, Mordden says, "our tour mostly starts now." Not only were audiences treated to titillating hints of gayness that were barely concealed, but the "odd gay character" often showed up in plays on purpose. And yet, behind the scenes, few gay or lesbian actors dared to come out; many of them, instead, entered "lavender marriages."
In 1942, New York's "Wales Law," a sort of Hays Code for Broadway, shut down a "salute to vaudeville," putting all of Broadway on notice. Even so, "gay characters did turn up in a few postwar titles." This was, after all, a time when Tennessee Williams' hand was all over theater – especially with what Mordden calls his "Beautiful Male" character: shirtless, buff, and highly memorable for gay audiences.
In the 1950s, Williams' influence was joined by some "honestly gay characters" onstage, and by the talents of Tallulah Bankhead, who "maintained a strong association with camp humor." By the 1960s, "gay characters were everywhere on Broadway," the word "gay" was acceptable, and the adventurous theatergoer could find nudity off-Broadway.
A decade later, though Broadway was "still partly stuck in stereotype mode," says Mordden, "now it was the turn of gay people."
You've seen your favorite play how many times? You've followed a handful of actors from off-Broadway to on, and you've discovered some intriguing talent. And now you need "Gays on Broadway" to fill in the gaps of your knowledge and to see how it all began.
Starting more than a century ago – before movies were a thing and TV was invented – author Ethan Mordden acts as a sort of usher as he takes readers on a trip that goes both back- and on-stage. Mordden casually but constantly name-drops, and it's good to see often-forgotten actors mentioned in a way that may spur you to learn more about actors and their long-ago plays. He also delightfully highlights the cleverness of actors and writers who winked at audiences when "gay" was a bad word.
Almost as much fun as collecting playbills, almost as good as a seat behind the orchestra, this is one of those books that theater-goers will want to take to the show to read during intermission. Get "Gays on Broadway" and take a seat.
The Blade may receive commissions from qualifying purchases made via this post.
Dragging Mason County is an acerbic, hilarious and timely YA novel for teenage queer misfits
Debut novelist Curtis Campbell says he hopes small town queers will see themselves in his protagonist's search for community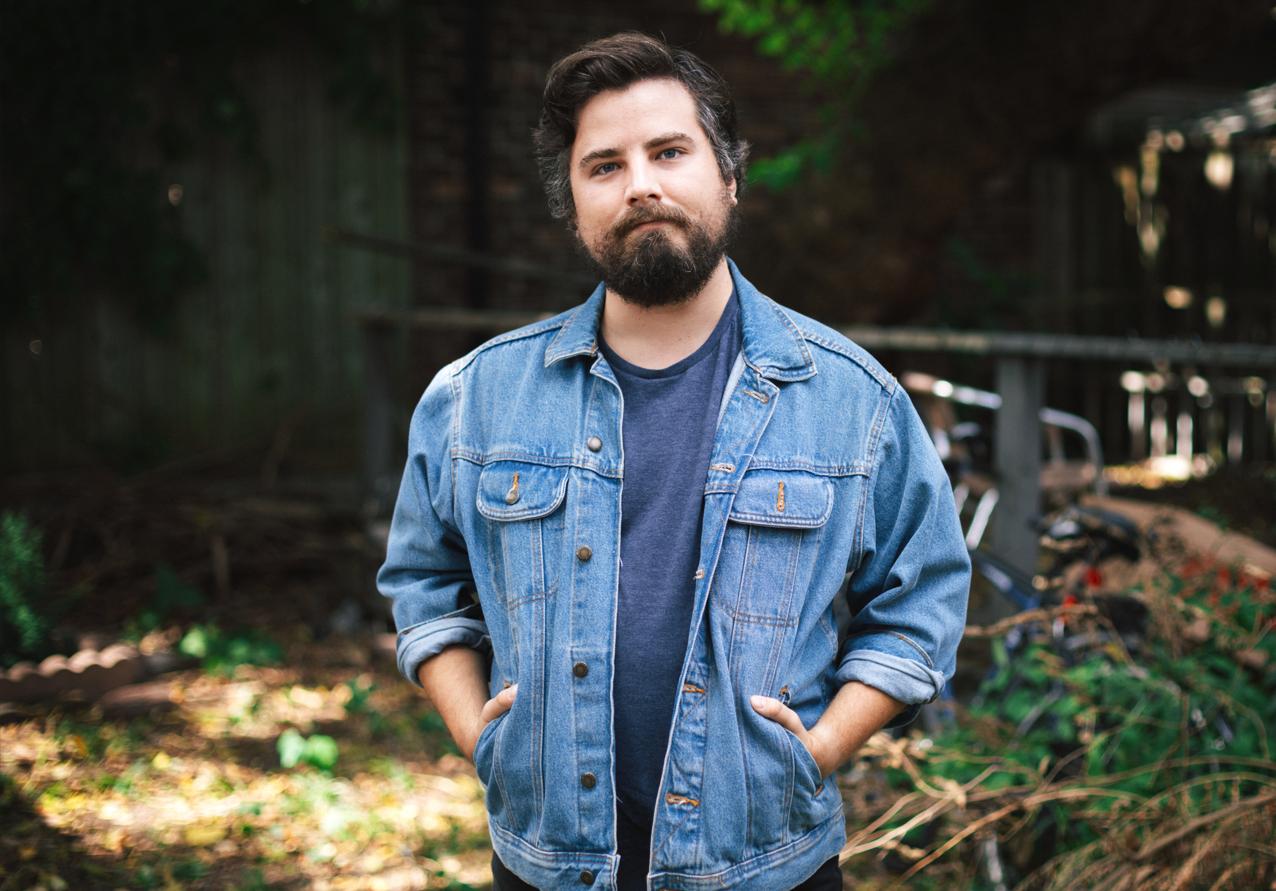 By Rob Salerno | HOLLYWOOD – Curtis Campbell didn't set out to write a YA novel that sounds like it could be ripped from today's headlines, but that's what he stumbled into with Dragging Mason County, a hilarious and acerbic tale of a group of queer teenagers who face opposition from their small town and the local queer community when they attempt to throw Mason County's first Drag Extravaganza.
But as protests against drag and queer youth culture have become ever present on both sides of the border, the 29-year-old debut Canadian novelist found his book about misfit teenage queers has become both incredibly timely and eerily prescient.
"I've talked openly about the violence of heteronormative culture, living within it, what it does to queer culture, our inner politic and how we're interacting with it," Campbell says. "To see it externalized in such a broad way, it feels like the monster that's been in the closet the whole time is finally showing up."
That's brought Dragging Mason County huge attention, with a North America-wide release from Annick Press – unusual for a debut Canadian novelist – and glowing reviews from Publisher's Weekly and Booklist.
"I'm excited that hopefully more queer youth will be able to read this," Campbell says. "This was written for small town queer people, regardless of where that small town is."
But while the book undoubtedly political, it's also incredibly hilarious, with a caustically witty but loving look at both rural life and the queer community. Campbell has a knack for both representing and cutting through the bullshit of everyday life, particularly through the voice of Dragging Mason County's teenage protagonist, Peter Thompkin, a self-described "dragnostic" who's accused of being a self-hating gay after getting into a confrontation with another gay classmate that goes viral.
"I think the book is about finding pride in your community in various senses," Campbell says. "Peter is gay but feels icked out by the sort of earnestness and big flamboyantry of the gay community and doesn't feel that he identifies with that. And his journey is discovering that the queer community contains multitudes, and at the same time learning about his town and that it is not the one thing that he assumed it to be."
Campbell says he drew from his own experiences growing up gay in Clinton, Ontario, Canada population 3,113, to shape the world of his fictional Mason County, a town he says could be anywhere in North America.
"Growing up here gives you a sense of this is not for me, in the sense that I am being made very aware that I am sort of an unwanted guest in my on community," he says. "I grew up in a hockey town. All the boys played hockey. I was the one boy who did not play hockey. I was not going to the bush parties and barn parties and drunk driving, all these very masculine things. I was not comfortable around men or boys, because there was always this undercurrent of violence against gay community."
He says writing the book helped him find his pride in his small-town roots."
"Growing up in that, you start to define yourself in opposition to something. Part of my journey through that is realizing that I deserve to be proud of where I'm from too. I deserve to make it a place that I'm proud to be from," Campbell says.
As a teenager, Campbell found a means to express himself through the local summer theatre festival, where he volunteered and learned the craft of creating theatre. He eventually moved to Toronto for college and became one of the city's most exciting young playwrights, even earning a nomination for a Dora Award – the Canadian Tony Award – for cowriting his satirical and surprisingly moving play Gay for Pay with Blake and Clay, about an acting class teaching straight actors how to play gay so they can win awards. He's also developed his own comedy drag persona, Alanis Percocet.
"During the summer I had real on the job professional theatre experience. And they also are one of the few summer theatre companies that specializes in new theatre development, so for me theatre was writing new plays, developing them in the room, workshopping things as the script was developing," he says.
Campbell made the transition to writing novels during the pandemic, when opportunities to create theatre dried up.
"I decided to write a YA novel because it felt fun, and let me be funny in a way that wasn't allowed in serious adult literature," he says.
But while the big city offered a larger and more vibrant gay community, the rural charms of his small town keep calling him home, and Dragging Mason County is a manifestation of Campbell's belief that queer people shouldn't have to feel excluded or alienated from small-town life.
"It's beautiful. It really is beautiful. We are 15 minutes from the lake. I look that way and there's lake, I look that way and there's cornfields as far as the eye can see. There's woodland areas for hiking, geographically it's unique and beautiful. When you grow up in it, it's just the water in your fishbowl and you don't really think about it until you leave," he says. "There should be queer people staying here and living here."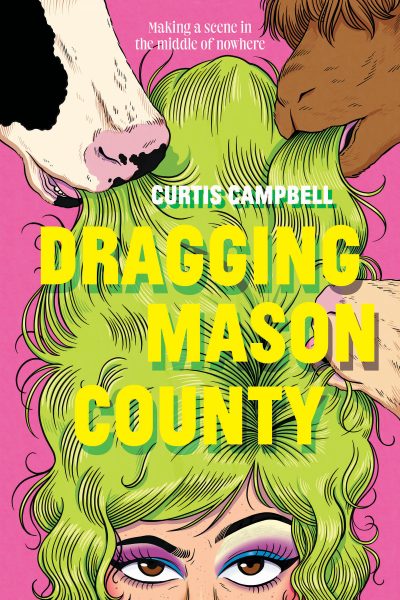 This book started with Campbell returning to his own small town roots to see how a new generation of queer kids was coming of age there.
"What I discovered when I came back and talked with these students was that as visibility grew, so did the target on their back. The visibility that they were fighting for and hopefully benefiting from, also meant that they were taking up more space, and people who wanted to push back suddenly had a more visible target to push back," he says.
"I spent a lot of time reading and watching what these people are saying. Because we are watching a real rise in violence. In my hometown, the high school had to move their pride flag to a place where people couldn't get it because it kept getting torn down and defaced, and the queer kids were being targeted with online bullying."
In a climate where queer and trans youth are increasingly targeted by violent protests and intimidation, Dragging Mason County offers a kind of alternate world where queer and trans kids are able to be their own heroes and build spaces for themselves.
"I know that this book will do nothing for the people joining the protests, because this isn't for them," Campbell says. "I do hope that young people read it, especially small-town queers, to see some of themselves in it or just get a laugh out of it."
Dragging Mason County by Curtis Campbell is available October 3 from Annick Press wherever books are sold.
******************************************************************************************
Rob Salerno is a writer and journalist based in Los Angeles, California, and Toronto, Canada.