Political mapmakers urged to take LGBTQ+ community into account
More than 70 challenges against district maps have been filed across the country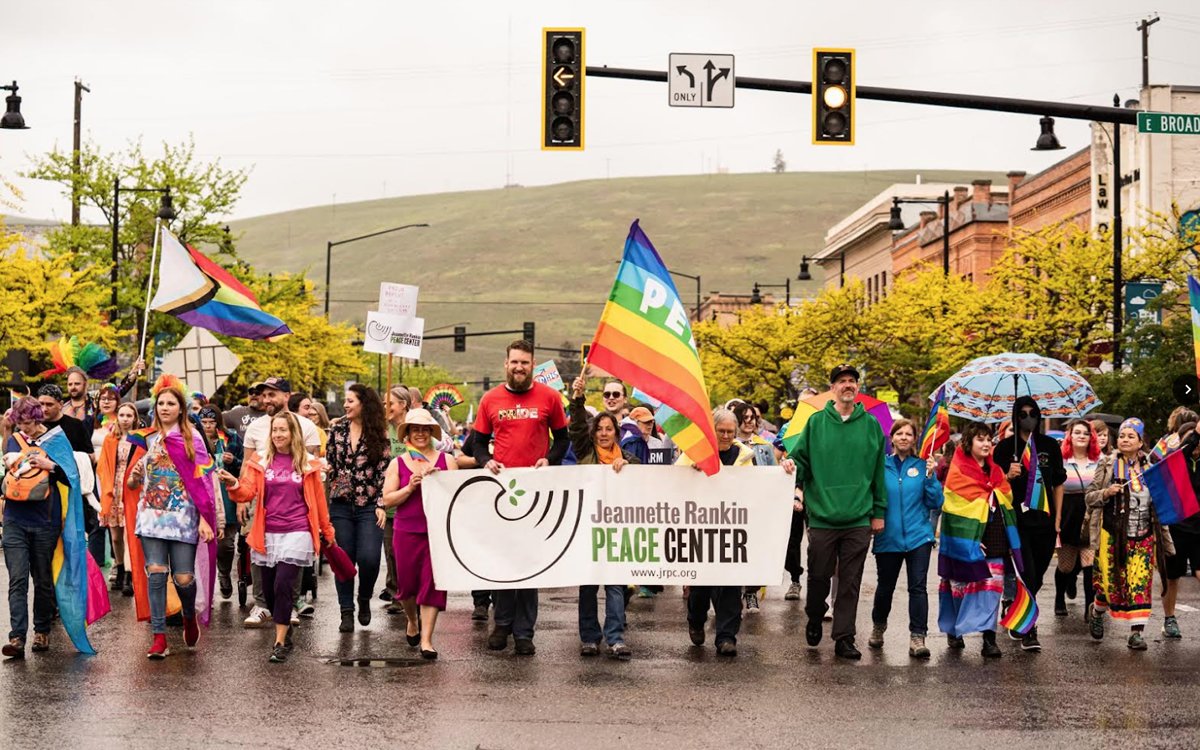 By ISABELLE KRAVIS | WASHINGTON — Redistricting and updated political maps are at the heart of American democracy. 
Every 10 years, the U.S. Census Bureau tells lawmakers the demographics of their constituents, and likely, how they'll vote. Lawmakers then redraw districts, in many cases, along partisan lines to give advantage to a specific party. This process, called gerrymandering, is at the heart of state legislatures across the country, and poses a significant challenge to LGBTQ+ rights in many states.
Gerrymandering has been at the heart of multiple court challenges since the 2020 election. As of July, 74 cases have been filed challenging district maps in 27 states as racially discriminatory or partisan gerrymanders.
While the conversation around gerrymandering often focuses on race or political affiliation, the LGBTQ+ community is often left out, despite having massive voting power.
The LGBTQ+ community has utilized its voting power for a long time, and famously elected Harvey Milk, the U.S.'s first openly gay person to hold public office, to the San Francisco Board of Supervisors in 1977. Since then, the number of openly-LGBTQ+ politicians is growing, with a record number expected to run in 2024.
Redistricting played a powerful role in Milk's election. Despite the LGBTQ+ population making up one fifth of San Francisco's voters at the time, the city's at-large electoral system — where council members were elected by the whole city — put LGBTQ+ neighborhoods at a disadvantage.
Milk and other activists led the fight to change the city's electoral system to district contests, and in 1977, Milk won his seat on the council.
The LGBTQ+ Victory Fund launched a first-of-its-kind campaign to lobby for redistricting that considers LGBTQ+ populations in map-drawing. The "We Belong Together" campaign, launched following the 2020 election, has two main focuses: Encourage LGBTQ organizations to lobby to keep LGBTQ+ areas intact and to gather data showing where LGBTQ+ communities are located within legislative districts.
"[We worked on] basically how to identify large groupings of LGBTQ people, and then advocate to the decision makers who are doing a lot to say, 'Hey, this is a community of interest, and you need to make sure that they stick together,'" Victory Fund Vice President of Political Programs Sean Meloy said.
Communities of interest are communities of people that are grouped by a common factor — often race and class — that's taken into account when redistricting happens. LGBTQ+ people aren't classified as a community of interest in many states due to sexual orientation not being part of the census.
"A lot of other demographics are accounted for in the census," Meloy said. "[The Census Bureau] did a pulse survey recently that asked about LGBTQ people. And that's a great step in a great direction because every community and demographic has unique vulnerabilities, unique issues that government should understand so that they can help address them because they're all people that they're supposed to be working on behalf of."
The Household Pulse Survey was launched in 2020 and tracks a wide variety of household data including, but not limited to, employment, housing security and access to health care. The survey also tracks sexual orientation and gender identity. According to the Census Bureau's website, the survey tracks how "emergent issues are impacting households across the country from a social and economic perspective."
Meloy said that this data collected by the Bureau allows for groups like the Victory Fund to draw maps of "centralized areas where there are same sex married couples." Using the maps, groups can lobby mapmakers to not "draw a line right through" these communities, dividing up their voting power.
Arizona, California, Colorado, Michigan and Montana are all states where maps are drawn by nonpartisan commissions — as opposed to lawmakers drawing the maps — and are the top targets of LGBTQ+ outreach going into the 2024 election cycle.
"They have fairer districts, and a lot of those states have districts that actually do respect LGBTQ people as communities of interest, and so you know, we had more LGBTQ led legislators elected in California and in Arizona and in Colorado," Meloy said.
Other areas, such as New York, Fort Lauderdale, Atlanta and Boise, Idaho, could all see an increase in LGBTQ public officials if LGBTQ+ voters were taken into account in redistricting, according to Victory Fund.
"We know that once we elect some LGBTQ people, there is a domino effect that people feel they can come out, they can be in office, it breaks that barrier," Meloy said. "And we've seen that in a lot of other places over the last 30 years, but we still have a lot of places that we need to continue breaking down those little barriers."
***********************************************************************************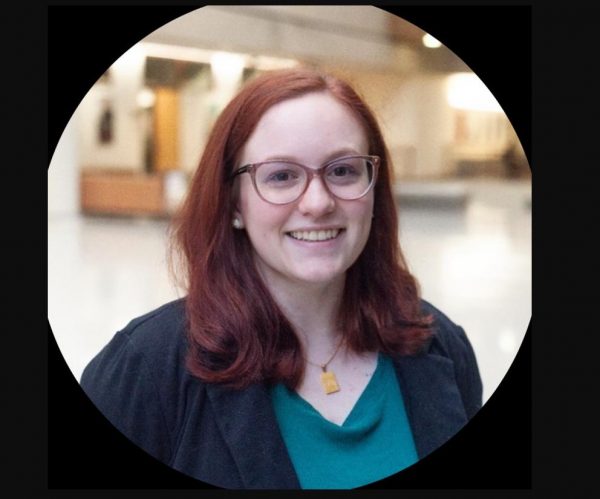 Isabelle Kravis is a senior at American University in Washington, D.C. double majoring in Journalism and Women's, Gender, and Sexuality Studies. She is the managing copy editor at The Eagle, AU's student newspaper, where she oversees the editing and fact-checking process for all of the paper's publications.
This summer she is a D.C. reporting fellow at the Washington Blade where she covers D.C.'s LGBTQ+ community and an intern for McClatchy's publishing center where she edits print stories for over 25 local papers across the country. She is passionate about telling the stories of women and the LGBTQ+ community, and likes to center her reporting work on solutions journalism and community activism. When not in class or working on a story, she can be found crocheting or at a local book store.
Rep. Jennifer Wexton, ardent LGBTQ ally, will not seek re-election
In fact, on the day she took office, the congresswoman became only the second member to fly a transgender Pride flag outside her office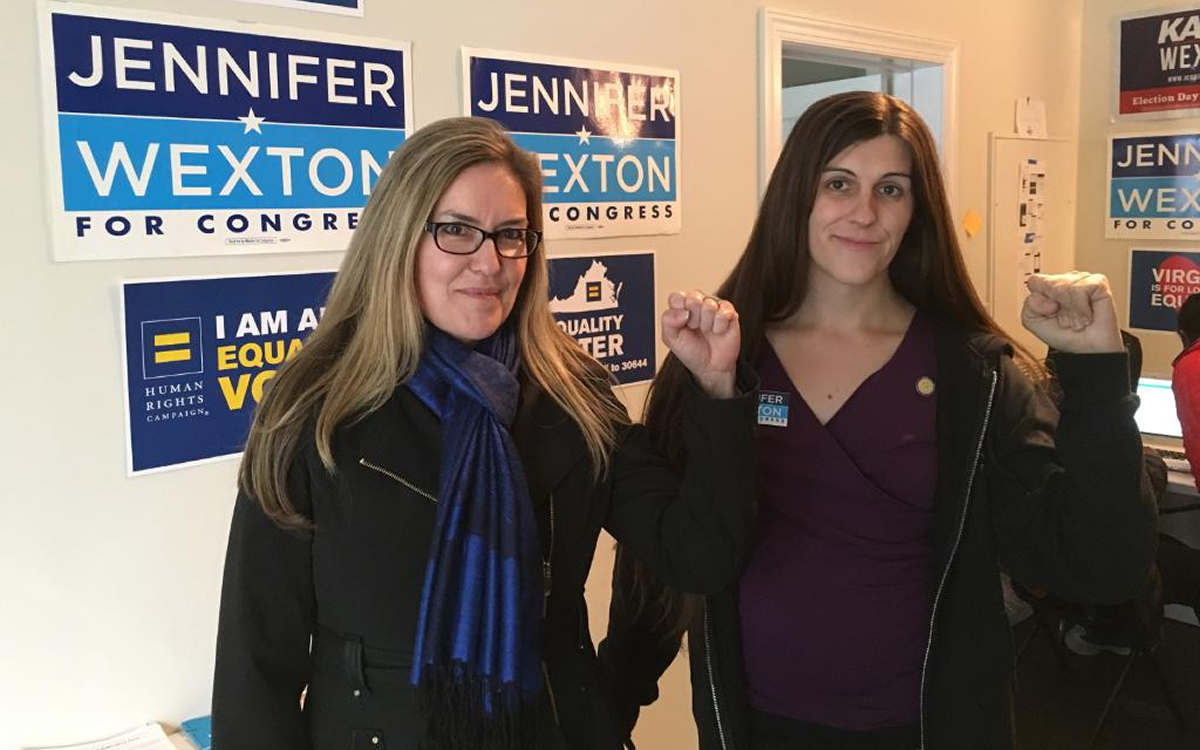 LEESBURG, Va. – U.S. Rep. Jennifer Wexton (D-Va.) announced on Monday she will not seek reelection after receiving a diagnosis of progressive supranuclear palsy, a neurological disorder that the congresswoman described in a statement as "Parkinson's on steroids."
"I'm heartbroken to have to give up something I have loved after so many years of serving my community," she said. "But taking into consideration the prognosis for my health over the coming years, I have made the decision not to seek reelection once my term is complete and instead spend my valued time with Andrew, our boys, and my friends and loved ones."
A member of the Congressional Equality Caucus and co-chair of its Transgender Equality Task Force, Wexton has been a staunch ally of the LGBTQ community since her first election to Congress in 2018 and during previous five-year tenure in the Virginia State Senate.
"On my lowest days, she's quite literally been a shoulder to cry on, and on my best days, she was the second person I told about my engagement last year," Virginia Del. Danica Roem (D-13) told the Washington Blade on Monday.
The congresswoman is "a role model, mentor and genuine public servant whose friendship and advocacy means the world to me," said Roem, who is the first openly trans representative to serve in any state legislature and will be the first in Virginia's State Senate if she is elected to the newly drawn 30th district seat next year.
"I spent so many years closeted in part because of the fear and loathing perpetuated by elected officials toward LGBTQ people in Northern Virginia broadly and greater Prince William [County] specifically that made for a hostile, unwelcoming environment," she said.
"To go from that to having such outspoken, fearless representation from my member of Congress in Rep. Jennifer Wexton hasn't so much been a breath of fresh air as much as a completely new biosphere," Roem said.
She added, "I'm so grateful to her for everything she's done and the example of inclusivity she's set for her constituents."
Roem pointed the Blade to an article in the Washington Post entitled, "How Jennifer Wexton became the 'patron saint of the transgender community,'" which details the ways in which LGBTQ rights "with an emphasis on the transgender community" had become Wexton's "signature issue" just "six months into her first term."
In fact, on the day she took office, the congresswoman became only the second member to fly a transgender Pride flag outside her office.
Equality Virginia, the state's largest LGBTQ advocacy group, also noted Wexton's advocacy for the community in a post Monday on X: "Thank you @RepWexton for being a tireless advocate for LGBTQ+ people in the General Assembly and in Congress."
"You've made our commonwealth a better place," the group wrote, adding, "we're sending our love and strength to you, your family and your entire team."
"In 2018, this state senator I called my legislative role model and looked up to so much as a first-year delegate, came over for dinner crepes to share her wisdom, humor and guidance," Roem said on X. "Five years later, Rep. @JenniferWexton is still a mentor, friend and champion for NOVA."
The Washington Post reported Wexton's planned departure means her seat representing Virginia's 10th Congressional District could be vulnerable in next year's elections, as it was held by Republicans for 40 years prior to the congresswoman's defeat of GOP incumbent Barbara Comstock in 2018.