Breaking down the Gay/Trans Panic Defense: Origins & impact
"Gay/trans panic" is still a valid legal defense in most states. A look at its origins and impact on LGBTQ+ community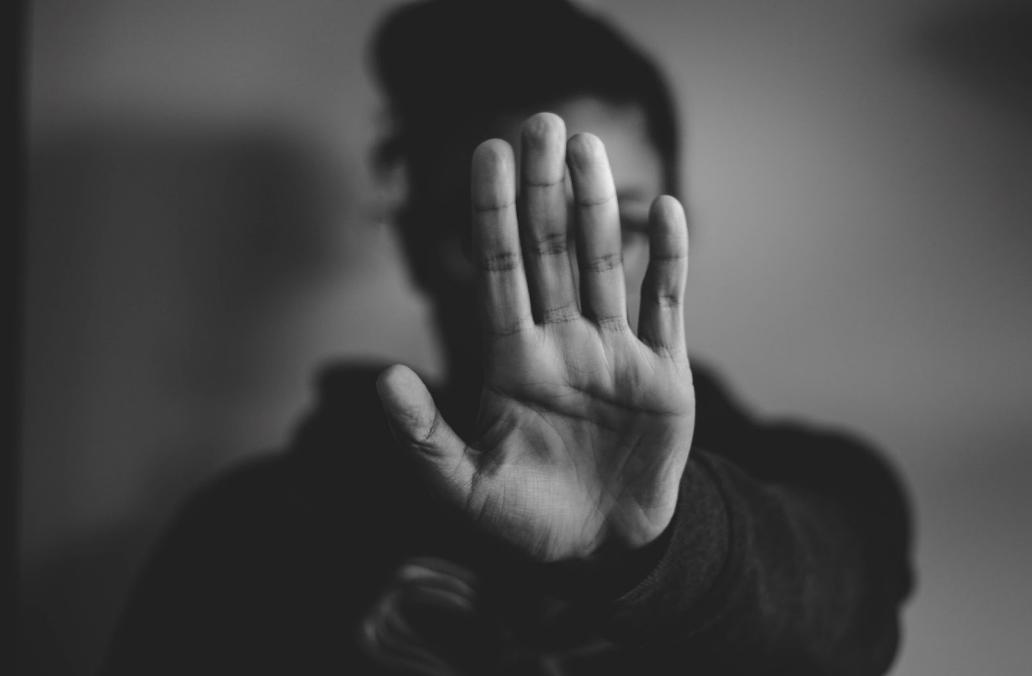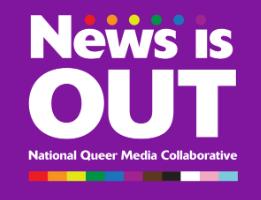 By  Dana Piccoli | VANCOUVER, Wash. – The final episode of the Max documentary series "Last Call: When a Serial Killer Stalked Queer New York" reveals that the man behind the brutal murders and dismemberments of at least four queer men in the early 90s is pediatric nurse Richard Rogers. Thanks to advanced investigative technology, Rogers was finally arrested in 2001 for the crimes.
However, the fact that Rogers was free to commit these crimes and possibly others was due to a defense used in a 1973 murder trial. Rogers was arrested and tried that year for the murder of his University of Maine roommate, Frederic Alan Spencer. He used a defense known as "gay panic" which is still being used today. 
What is "gay/trans panic?"
As part of his defense, Rogers' lawyers used the "gay panic" or "homosexual panic defense," a term coined in 1920 by psychiatrist Edward J. Kempf. The origins of using the strategy as a legal defense can be traced back to the mid-1800s. "Gay panic" and similarly "trans panic" are legal strategies used in criminal trials to justify violent actions claiming that a perceived same-sex advance or proposition provoked the defendant's actions.
This defense often seeks to downplay the defendant's responsibility for their actions by suggesting that the victim's sexual orientation or gender identity caused them to experience extreme emotional distress or panic, leading to a violent reaction. "Gay/trans panic" is still a valid legal defense in most states.
In Rogers' trial, his lawyers argued that he was defending himself against the unwanted advances of Spencer. A jury agreed, and Rogers was found not guilty, allowing him to spend the next two decades preying on members of the LGBTQ+ community.
At the time of the murders referenced in the Max docuseries, the LGBTQ+ community faced a similar backlash as we do today. AIDS had decimated the community in the '80s and early '90s, and while help was on the way in the form of more effective medicines and treatments, fear and anger against the LGBTQ+ community were rising.
Activist groups like ACT UP, The Anti-Violence Project and Queer Nation pushed for more acceptance and legal protections while the "Moral Majority," buoyed by the support of the Ronald Regan administration, spread its anti-LGBTQ+ and family values platform further into U.S. political systems.
A rise in "gay/trans panic?"
While the LGBTQ+ community may now have same-sex marriage and more rights than ever, the backlash we are experiencing is not dissimilar to what our community dealt with three decades prior.
Over 600 anti-LGBTQ+ bills have been proposed in state legislatures this year, from banning transgender students from participating in athletics to erasing all mentions of LGBTQ+ people in the classrooms from kindergarten to eighth grade.
According to UCLA's Williams Institute, LGBTQ+ people are nine times more likely to be the victim of a violent hate crime. Groomer rhetoric is all over social media, drag story hours are being threatened with attacks and just last week, O'Shea Sibley was stabbed to death in a gas station parking lot after being called gay slurs.
Attacks motivated by anti-LGBTQ+ hate have been on the rise since 2020 according to reports by the FBI, the Anti-Defamation League and GLAAD.
"Extremists, including elected officials, must be held accountable for inciting violence and using vile rhetoric against marginalized people who just want to live in safety and peace," said GLAAD President and CEO Sarah Kate Ellis, "Targeting people for who they are, or for their race and faith, is an attack on fundamental freedoms, and the health and well-being of all in our country."
If our community is being attacked simply for existing as queer and trans people, it begs the question: are we entering a new and dangerous phase of "gay panic?"
Where we are now
Currently, there are 34 states where perpetrators of violent hate crimes against the LGBTQ+ community can use "gay/trans panic" as a defense." This has been widely criticized for perpetuating harmful stereotypes, promoting homophobia and enabling discrimination against LGBTQ+ individuals. Still, a majority of the country allows these defenses in some form. There is, however, some positive movement in shutting down this defense.
California became the first state to ban the "gay/trans panic" in 2014. Following California's lead, Colorado, Connecticut, the District of Columbia, Hawaii, Illinois, Maine, Maryland, Nevada, New Hampshire, New Jersey, New York, Oregon, Rhode Island, Vermont, Virginia and Washington have also taken steps to restrict or ban the use of the trans panic defense in criminal trials.
A national law banning the defense has been attempted but to less success. In 2018, Senator Edward Markey (D-MA) and Representative Joseph Kennedy III (D-MA) introduced S.3188 and H.R.6358, which would have banned the "gay/trans panic defense" at the national level. Both bills died in committee, as did the reintroduction of similar bills in 2020.
Over the years, advocacy groups, legal experts and LGBTQ+ activists have pushed for eliminating the gay panic defense, asserting that it has no place in a just legal system. As a result, there has been a growing movement to ban or restrict the use of this defense in various jurisdictions.
The momentum to reject "gay/trans panic" as a defense picked up in the early aughts after the 1998 murder of 21-year-old gay college student Matthew Shepard in Laramie, Wyoming and the 2002 murder of 17-year-old transgender teenager Gwen Araujo. Defendants in both cases used panic defenses but were convicted.
In 2006, then San Francisco district attorney Kamala Harris and her legal team held a symposium titled "Defeating the 'Panic Defense.' In a statement ahead of the meeting, Harris wrote, "The panic defense is an insidious strategy based upon prejudice and hate." "It has been raised in homicide and assault cases nationwide, inviting jury nullification and attempting to justify violent crime based upon the identity of the victim."
While the "gay/trans panic defense" isn't used as often as it once was, it still proves to be a powerful move with jurors. In 2018, a Texas jury recommended just 10 years of probation for James Miller, who was convicted of killing his neighbor Daniel Spencer. Miller claimed self-defense after Spencer became enraged when Miller rejected a kiss. Just last year, despite a recent ban on the "gay/trans panic defense," a Virginia jury found Isimemen Etute not guilty of the second-degree murder of Jerry Paul Smith.
What to do about "gay/trans panic?"
"Gay/trans panic" is a tool of othering, placing LGBTQ+ victims of violent crimes in a category that reduces our humanity. It makes our lives less than our straight counterparts and cushions the blow of harming us. At a time of extreme anti-LGBTQ+ rhetoric, not just in the United States but abroad, LGBTQ+ people risk becoming another statistic of physical and sexual violence. 
However, as the LGBTQ+ community has proven time and time again, we are not helpless. Here's what you can do to try and fight back against "gay/trans panic."
Identify and contact your Representatives: If you live in one of the 34 states that still allow panic defenses, reach out to your elected representatives at the local, state, and federal levels. Your communication with your representatives can have an impact.
For federal representatives, visit congress.gov and use the "Find Your Senators" and "Find Your Representative" tools to locate their contact information.
For state representatives, check your state government's official website or search for your state legislature's website to find contact information for your state senators and representatives.
For local representatives, visit your city or county government's official website to find contact information for your local officials.
When writing to representatives, ACLU recommends being clear and concise in your message and verifying that you are a constituent. Clearly ask your representative to take a specific action in abolishing panic defenses.
Speak out. Share your thoughts about panic defenses on social media. Our voices resonate not only in legislative chambers but on the digital platforms that connect us. Sharing our perspectives, stories, and determination on social media and in open discussions can foster understanding and drive change within our community.
The trajectory of progress has seen both triumphs and setbacks as the battle against the "gay/trans panic defense" unfolds. As we confront its legacy, every conversation and every shared experience contributes to a more just and empathetic world.
 ***********************************************************************************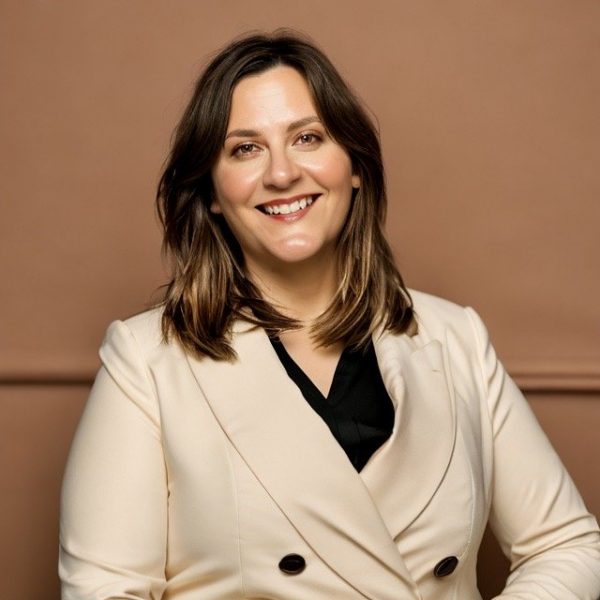 Dana Piccoli, the editor of News is Out, is an award-winning writer who has been covering the LGBTQ+ community for over a decade with a special dedication to queer women's issues.
Website: http://danapiccoli.com/
***********************************************************************************
The preceding article was originally published by News is Out, a queer media collaborative, and is republished with permission.
Conservatives find new LGBTQ+ outrage: Paw Patrol
It's hard to keep track of everything conservative's have cancelled for LGBTQ+ representation in recent months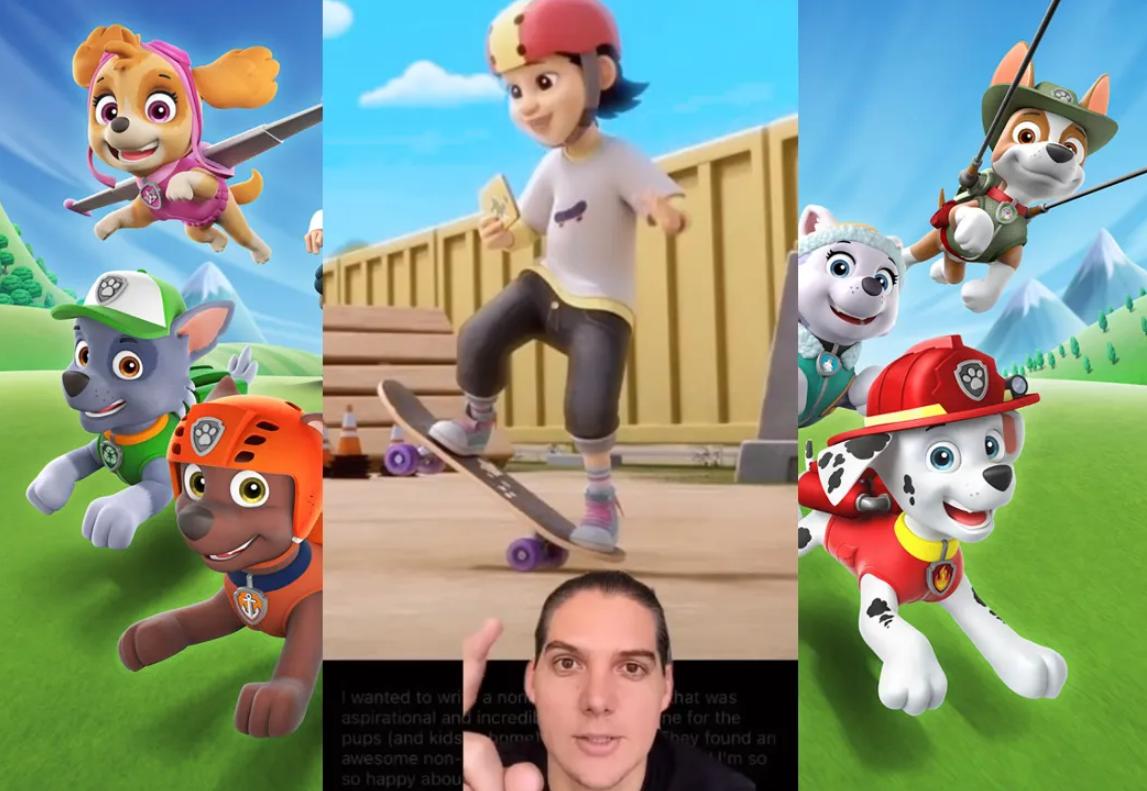 By Erin Reed | WASHINGTON – Bud Light beer. Costa coffee. Target clothing. It's hard to keep track of everything conservative's have cancelled for LGBTQ+ representation in recent months. It seems even the mere mention of a transgender person is enough to get a company targeted these days, and a single rainbow flag could result in harassment and bomb threats.
Now, conservatives have turned their eyes to a new target to be outraged over: Paw Patrol.
Or, to be more accurate, their outrage has turned the Paw Patrol spinoff, Rubble & Crew, a construction-themed spinoff of the original animated series. In a viral video on twitter reaching over 2 million people, conservative influencer and former GOP primary candidate Robby Starbuck opened his video with the ominous statement, "They are coming for your children." The outrageous content in question worthy of such a bold claim? A single nonbinary character wearing trans colored socks, who appears in only a single episode.
You can watch the video here:
I regret to inform you that Paw Patrol has gone woke. Their new spinoff series "Rubble and Crew" added a trans character. They also hired @lindzamer as a writer. Lindz runs the Queer Kids Stuff YouTube channel that indoctrinates kids into the trans ideology. Hollywood is working… pic.twitter.com/d4OGP58FeH

— Robby Starbuck (@robbystarbuck) September 18, 2023
Robby Starbuck video on Paw Patrol
The video quickly gained traction among prominent conservative influencers and elected officials. Libs of TikTok, notorious for fueling viral outrage and inciting violence against LGBTQ+ individuals and their supporters, circulated the video. They then falsely alleged that Paw Patrol was "embedding pornographic links on their candy wrappers," a claim refuted by Twitter's Community Notes feature. The Daily Caller, often criticized for transphobic content, also wrote an article on the matter. Prominent elected officials, like Tennessee House Majority Leader Representative William Lambeth, who penned the state's ban on gender-affirming care for trans youth, also shared the video.
The video identifies queer author Lindz Amer as the creative mind behind the episode. Amer, a distinguished writer and recipient of the GLAAD Rising Stars Grant awarded for initiatives that "champion intersectional LGBTQ+ issues," shared their excitement on Instagram: "I wanted to write a nonbinary character that was aspirational and incredibly cool, someone for the pups (and kids at home) to look up to. They found an awesome non-binary actor to voice River and I'm so so happy about how it turned out."
Representation matters, especially for the LGBTQ+ community. As more individuals embrace their true identities and come out, families are increasingly inclusive of LGBTQ+ members. The Internet and Television Association has observed that over the past two decades, the shift towards greater acceptance of LGBTQ+ individuals can be largely attributed to positive portrayals on TV. Speaking on the matter with the NCTA, GLAAD's Director of Entertainment Research & Analysis emphasized the significance of LGBTQ+ representation in children's programming, noting, "By introducing this level of representation to children's shows, we foster conversations about embracing differences, ensuring that children begin to cultivate a robust sense of self-worth from a young age."
In recent months, though, conservatives have sought out to stamp out representation in all aspects of public life. Sixteen states have enacted restrictions on LGBTQ+ content in educational settings, under the guise of "Don't Say Gay Or Trans" laws. In Florida, an educator was dismissed for as little as showing a Disney film featuring a gay character. GOP attorneys general have penned letters to Target, claiming the sale of LGBTQ+ themed apparel for young people violates obscenity laws. In Georgia, a predetermined mock trial saw a teacher fired for reading the Scholastic Kids book, "My Shadow Is Purple." Virginia witnessed a lawsuit against Barnes & Noble, calling for the removal of LGBTQ+ books from their shelves. Ironically, the same conservatives who once lambasted the notion of "cancel culture" now seem to have fully embraced it.
For those who want to see the episode, it has just been released. The episode is titled, "The Crew Builds An Observatory," where the characters join together to help River, the nonbinary character in question, catch a picture of a shooting star. You can watch it now on Nick Jr.
****************************************************************************
Erin Reed is a transgender woman (she/her pronouns) and researcher who tracks anti-LGBTQ+ legislation around the world and helps people become better advocates for their queer family, friends, colleagues, and community. Reed also is a social media consultant and public speaker.
Follow her on Twitter (Link)
Website here: https://www.erininthemorning.com/
******************************************************************************************
The preceding article was first published at Erin In The Morning and is republished with permission.