Texas high schoolers confronted: "You Deserve Hell"
Students at McCallum High School headed out to the waiting busses, & were confronted by a small group of approximately eight street preachers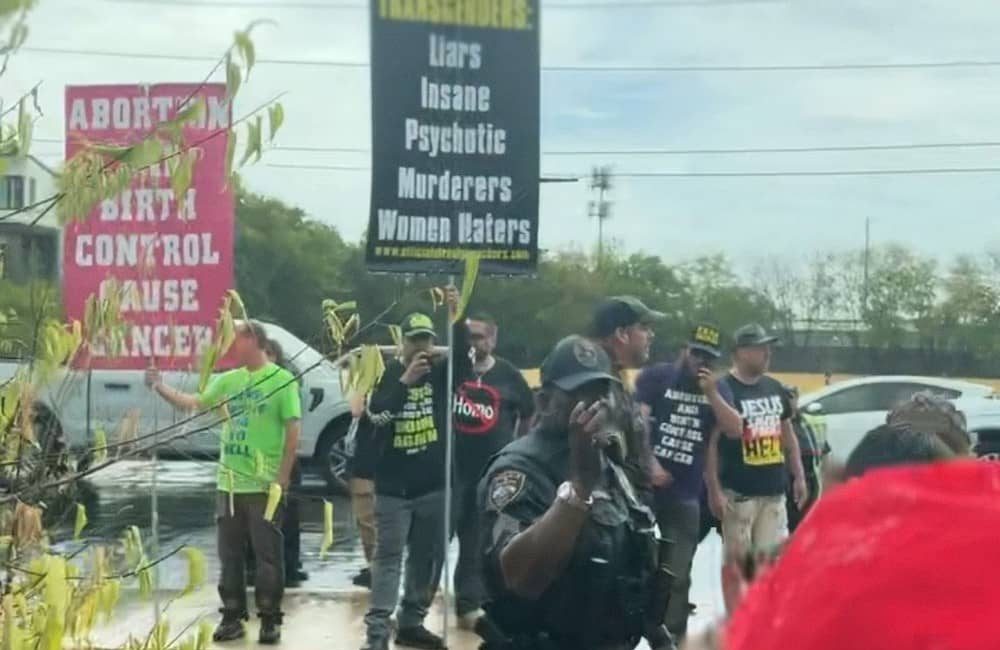 AUSTIN, Texas – After the final bell rang on Tuesday signaling the end of the school day and as students at McCallum High School headed out to the waiting busses, they were confronted by a small group of approximately eight street preachers holding anti-LGBTQ and anti-abortion signs shouting slogans and anti-LGBTQ+ hate speech.
An Austin Independent School District spokesperson confirmed that the protestors showed up around 4 p.m. as students were being dismissed from class.
"The protesters were on the sidewalk but were blocking the buses, so they were asked to move," the spokesperson for the Austin ISD said. "Austin ISD Police officers were on-site to ensure everyone's safety, and the protesters left after about an hour."
McCallum Principal Andy Baxa in a letter to parents wrote:
Dear McCallum High School community, I regret having to share with you that about eight demonstrators with anti-LGBTQ and antiabortion signs arrived at our school today during dismissal. The demonstrators were on the sidewalk and were blocking the buses.
We immediately contacted our campus police who required the protestors to move out of the way of the buses and onto the public sidewalk.
Austin ISD Police officers remained on-site to ensure everyone's safety, and the demonstrators left after about an hour.
If your child was exposed to this hateful demonstration and needs support, please contact our counseling team at 512-414-2519.
I want to emphasize that these hateful messages are in direct opposition to our values here at McCallum and to the values of our district. Austin ISD is committed to creating a safe, supportive, and inclusive environment for all students and staff.
Austin's independent newspaper, The Austin Chronicle reported: Austin ISD police were also there to stand between the harassers and the students, but some parents still expressed alarm. "Very upsetting, with everyone wondering what to do," one parent told the Chronicle. "Should we respond? Should we ignore? Just very unsettling that something like this could happen so close to a school."
Parents were also concerned about what seemed to be vague threats. One of the men yelled that Jesus will "judge the living and the dead. That's what he's gonna do. I've already seen some transvestite out here boo-hooing and crying. … God's people will never comply with the Devil's lies."
Related:
Editor's Note: Caution the following YouTube video was uploaded by the anti-LGBTQ+ group protesting at McCallum High School.
Texas university students brace for LGBTQ resource center closure
Students confronted with impact of new law requiring all state-funded colleges & universities to close diversity, equity & inclusion offices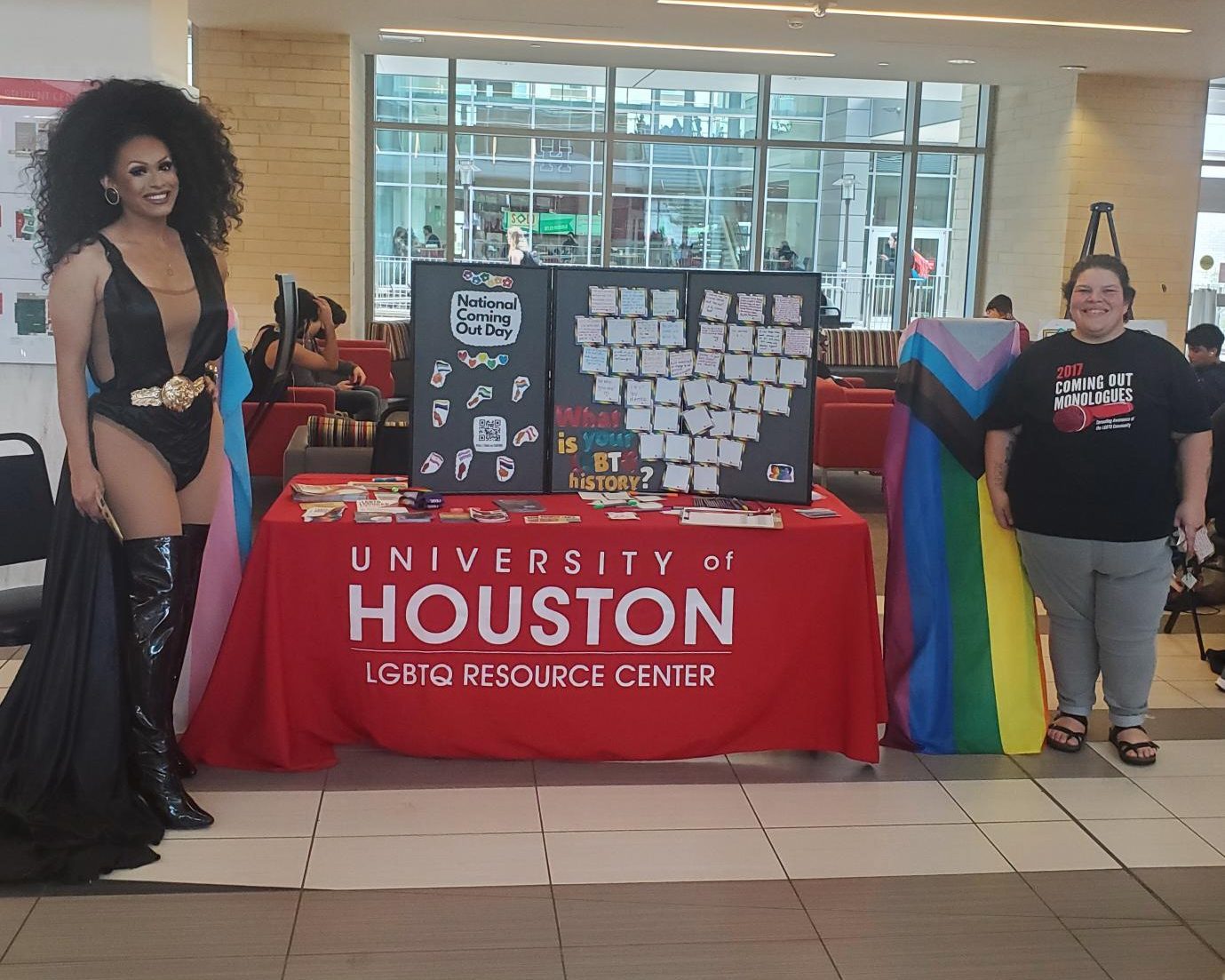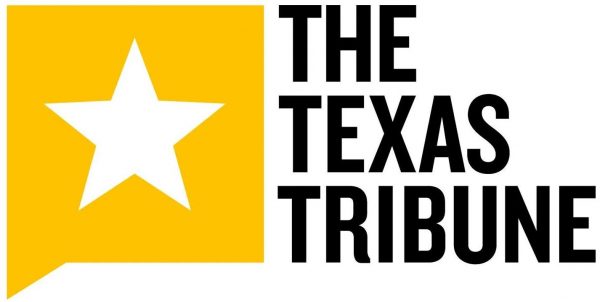 By Monique Welch | HOUSTON – Jamie Gonzales, a former program coordinator at the University of Houston's LGBTQ Resource Center, hasn't slept well ever since she heard that the center will be disbanded in accordance with Senate Bill 17, a law banning diversity, equity and inclusion initiatives at public higher education institutions.
Although she knew the closure was coming after the bill passed in April in the Texas Senate, she still found herself emotionally ill-prepared to grapple with the reality: an end of an era for a place that served as a beacon of acceptance, safety and support for thousands of queer "Coogs," as UH students often call themselves.
"There were a lot of special moments held in that space," said Gonzales while crying during a phone interview this week.
SB 17, which takes effect on Jan. 1, will require that all state-funded colleges and universities close their DEI offices. It also bans any mandatory diversity training.
Gov. Greg Abbott signed the bill into law June 14. Houston-area Sen. Brandon Creighton, R-Conroe, who filed the bill, said in a June statement that it would promote a "merit-based approach" and "[w]hat sets SB 17 apart from other proposals is that the legislation delivers strong enforcement with mandates to return Texas colleges and universities to their core mission — educate and innovate."
He said in the statement that the law does not affect student-led organizations. But UH's LGBTQ Resource Center was a university-run program and falls under the law.
Surprise announcement
Before Thursday, the effect of the law at UH was unclear to many students, alumni and faculty. But all that changed last week when students noticed a flyer taped to the door of the center that read, "In Accordance with Texas Senate Bill 17, the LGBTQ Resource Center has been disbanded."
University officials later said the flyer was posted "prematurely" and "without the full consultation and communication process." But the unauthorized announcement went viral on social media and gave many a harsh glimpse into a reality they weren't yet ready to accept.
Currently, both the LGBTQ Resource Center and the Center for Diversity and Inclusion — a university-run multicultural center — are still operating. But a UH spokesperson confirmed in a statement that there will be changes to university policies to comply with SB 17. The statement said those changes will impact both centers and "require a reconfiguration of departments, employees and their scope of work." The university plans to present a full implementation plan to the Board of Regents later this month.
Although an official plan is coming, the university's initial lack of communication left some students, faculty and alumni in anguish, concerned about the future and unsure of what to do next.
The center offered a safe space for many students to be their authentic selves, navigate their identity with peer mentors, and seek training in allyship, sensitive language and gender-neutral pronouns. Besides providing a physical space, the LGBTQ center also organized activities such as a student trip to Washington, D.C., in 2018 to speak to legislators. Gonzales said that upon their return, the impact was evident.
"I remember there was one student out of the group, and when we came back, I remember her changing her major to government. That next year, she ran for [Student Government Association] president and won. That hadn't even been on her radar before," she said.
A center decades in the making
Maria Gonzalez is a UH associate professor of English who was among the core group of faculty, staff and students who helped establish the LGBTQ resource center. The group, formerly known as the "Cougar Allies," made incremental strides toward developing a more inclusive university, she said, such as convincing the university in the years before same-sex marriage was legalized to use the word "guest" rather than "spouse" in communications. But it still took more than a decade of activism before the center officially opened in 2010, she said.
"It was one of those progressive things that took a while to get done," Gonzalez said. "This is a conservative state, still is. Adding gender identity, gender expression, creating all these things was seen as provocative, and most universities weren't particularly interested in leading the charge for such things."
The UH Student Government Association president, Benjamin Rizk, said that regardless of what the law says, Texas legislators can't change culture or people's beliefs.
"Although in name UH can't be exactly diverse and inclusive, it can still be a place of well-being and community," he said. "You can't change what people think. It doesn't really matter what the hell you put on paper."
Gonzalez said that although it's infuriating to regress on the progress made, the fight isn't over. Her mission now is to put the onus on faculty and staff to find ways to support the LGBTQ community.
"I'm telling people to double down," she said. "All the programs on this campus have to realize that they can't depend on the LGBT resource center to do anything anymore because it doesn't exist. So it's their job to take care of their LGBT students now. Now it's everybody's job."
Disclosure: University of Houston has been a financial supporter of The Texas Tribune, a nonprofit, nonpartisan news organization that is funded in part by donations from members, foundations and corporate sponsors. Financial supporters play no role in the Tribune's journalism. Find a complete list of them here.
***********************************************************************************
Editor's note: The full program is now LIVE for the 2023 Texas Tribune Festival, happening Sept. 21-23 in Austin. Explore the program featuring more than 100 unforgettable conversations coming to TribFest. Panel topics include the biggest 2024 races and what's ahead, how big cities in Texas and around the country are changing, the integrity of upcoming elections and so much more. See the full program.
The preceding article was previously published by The Texas Tribune and is republished by permission.
**********************
Quality journalism doesn't come free
Perhaps it goes without saying — but producing quality journalism isn't cheap. At a time when newsroom resources and revenue across the country are declining, The Texas Tribune remains committed to sustaining our mission: creating a more engaged and informed Texas with every story we cover, every event we convene and every newsletter we send. As a nonprofit newsroom, we rely on members to help keep our stories free and our events open to the public. Do you value our journalism? Show us with your support.
Donation Link Here: (Link)