Arkansas law requiring parental OK for minors social media blocked
The Governor reacted in a statement released by her spokeswoman. Sanders wrote, "Big Tech companies put our kids' lives at risk"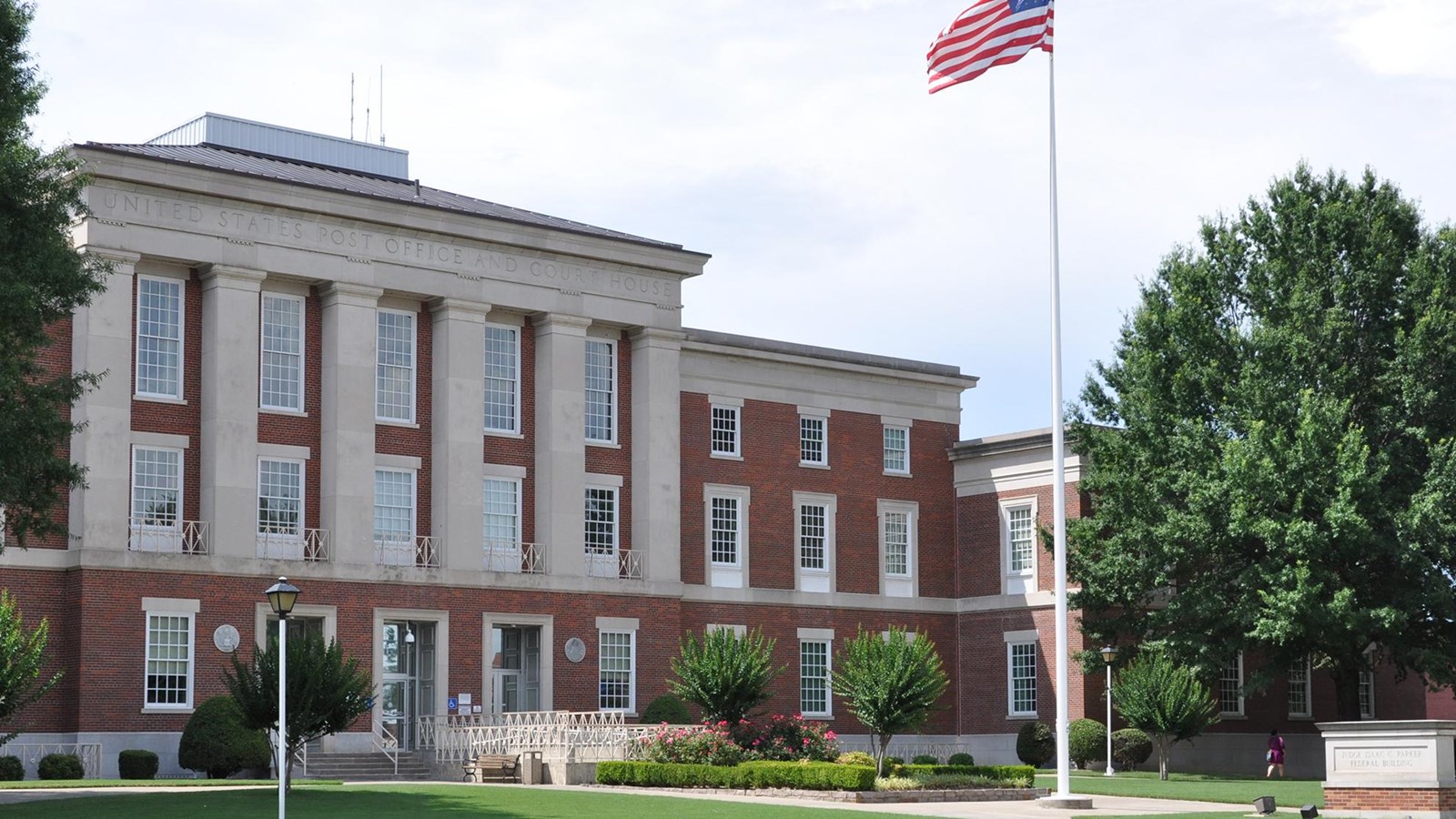 FORT SMITH, Ark. – A U.S. District Judge Thursday issued a preliminary injunction temporarily blocking implementation of a controversial Arkansas law that would have required parental consent for minors to create new social media accounts.
U.S. District Judge Timothy L. Brooks granted a preliminary injunction that NetChoice — a tech industry trade group representing members including TikTok, Facebook parent Meta, and X, formerly known as Twitter had requested in their suit NetChoice v. Griffin.
The bill was signed into law by Republican Gov. Sarah Huckabee Sanders this past April and was due to go into effect September 1.
In his 50-page ruling, Brooks noted that NetChoice was likely to succeed in its challenge to the Arkansas law's constitutionality and questioned the effectiveness of the restrictions.
"Age-gating social media platforms for adults and minors does not appear to be an effective approach when, in reality, it is the content on particular platforms that is driving the state's true concerns," the judge wrote.
"We're pleased the court sided with the First Amendment and stopped Arkansas' unconstitutional law from censoring free speech online and undermining the privacy of Arkansans, their families and their businesses as our case proceeds," said Chris Marchese, Director of the NetChoice Litigation Center. "We look forward to seeing the law struck down permanently."
Marchese continued: "If the law ultimately takes effect, Arkansans would only have access to a state-approved internet experience, and only after they hand over their private information. That is an unlawful power grab, and that's why NetChoice is trying to stop it."
The Associated Press reported that Arkansas' law is similar to a first-in-the-nation restriction signed into law earlier this year in Utah. That law is not set to take effect until March 2024.
Arkansas Republican Attorney General Tim Griffin said in a statement he was disappointed with Brooks' decision.
"But I will continue to vigorously defend the law and protect our children, an important interest recognized in the federal judge's order today," the Attorney General said.
In his ruling Judge Brooks noted that "not every online company or platform will be subject to the State's new age verification requirements." The Judge pointed out that the law, [Act 689] specifically exempts any company that "[derives less than twenty-five percent (25%) of [its] revenue from operating a social media platform"
Brooks went on to noted that "This exemption shields Google (a subsidiary of Alphabet, Inc.) from compliance. Neither Google Hangouts nor Google's video-sharing platform, YouTube, will be required to verify the ages of their account holders."
Brooks' ruling said the the exemptions nullified the state's intent for imposing the restrictions, and said the law also didn't adequately define which platforms they would apply to. As an example, he cited confusion over whether the social media platform Snapchat would be subject to the age-verification requirement.
Social media companies have faced increasing scrutiny over their platforms' effect on teen mental health, one of the concerns that Governor Huckabee-Sanders cited as she pushed for the legislation last Spring.
The Governor reacted in a statement released by her spokeswoman. Sanders wrote, "Big Tech companies put our kids' lives at risk."
Shannon Minter, Legal Director for the National Center for Lesbian Rights told the Blade:
"As this decision recognized, laws that require internet companies to verify the identity of users pose severe risks to privacy and free speech. Those risks are especially dangerous for LGBTQ individuals, who have compelling reasons to fear that such information may be improperly disclosed or used to facilitate government persecution or private harassment. And they may deter LGBTQ youth in particular from accessing lifesaving support."
****************************************************************************************
Related:
Federal judge overturns Calif. high capacity magazines ban again
There are over 110 gun deaths daily & nearly 41,000 per year in the U.S. Guns are the leading cause of death of children & adolescents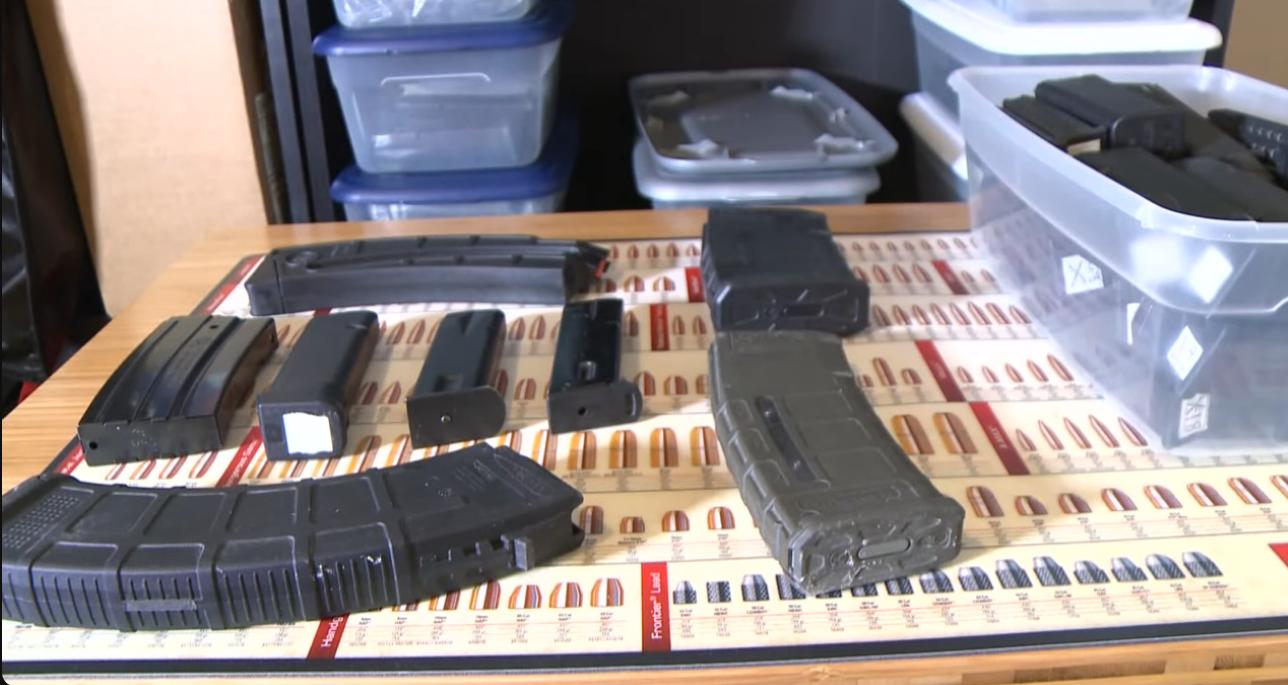 SAN DIEGO, Calif. – California Governor Gavin Newsom and Attorney General Rob Bonta reacted sharply to a ruling Friday by a federal judge blocking California's ban on gun ammunition magazines with capacity of holding more than 10 rounds.
U.S. District Court Judge Roger Benitez, a President George W. Bush appointee on the bench of the Southern District of California wrote: "This case is about a California state law that makes it a crime to keep and bear common firearm magazines typically possessed for lawful purposes. Based on the text, history, and tradition of the Second Amendment, this law is clearly unconstitutional."
This is not the only time Benitez has ruled against the ban by the state on high capacity magazines. The Sacramento Bee noted that Benitez struck down California's large-capacity ammunition ban originally in 2019 — when the case was still called Duncan v. Becerra, for then-Attorney General Xavier Becerra — only for the case to make it all the way to the U.S. Supreme Court, which kicked it back down for further proceedings.
In his opinion today Benitez wrote, "The fact that there are so many different numerical limits demonstrates the arbitrary nature of magazine capacity limits," referring to similar bans in other states but with differing numbers of rounds limited.
He also noted several cases where he said ammunition capacity "was a matter of life and death for lawful gun owners."
"There have been, and there will be, times where many more than 10 rounds are needed to stop attackers. […] Woe to the victim who runs out of ammunition before armed attackers do. The police will mark the ground with chalk, count the number of shell casings, and file the report."
In a statement released by his office, Newsom took aim at the ruling:
"Unsurprisingly, Judge Benitez chose to issue this radical decision on the same day President Biden announced his new Office of Gun Violence Prevention. As a reminder, this is the same judge who used Gun Violence Awareness Day to strike down California's assault weapons ban — comparing the AR-15 to a Swiss Army knife.
"Judge Benitez is not even pretending anymore. This is politics, pure and simple.
"It's time to wake up. Unless we enshrine a Right to Safety in the Constitution, we are at the mercy of ideologues like Judge Benitez. All of our gun safety laws that are proven to save lives are at risk. It doesn't matter what laws we pass. It doesn't matter what the voters decide. Concealed carry. Banning weapons of war. Reasonable waiting periods. Background checks. The idealogues are coming for all of them.
"This is exactly why I've called for a Constitutional amendment, and this is why I'll keep fighting to defend our right to protect ourselves from gun violence."
Today, a district court struck down CA's large-capacity magazine ban.

I am going to immediately appeal to correct this dangerous decision.

We vow to fight to keep Californians safe from weapon enhancements that cause mass casualties. https://t.co/2chQiVqb75

— Rob Bonta (@AGRobBonta) September 22, 2023
California Attorney General Rob Bonta immediately filed a notice of appeal to overturn the decision. The notice of appeal, filed just hours after Benitez issued his decision and temporary stay, is the first step toward seeking a further stay of the decision by the Ninth Circuit pending appeal. 
"In the past half-century, large-capacity magazines have been used in about three-quarters of gun massacres with 10 or more deaths and in 100 percent of gun massacres with 20 or more deaths," said Attorney General Bonta. "We will continue to fight for our authority to keep Californians safe from weapon enhancements designed to cause mass casualties. The Supreme Court was clear that Bruen did not create a regulatory straitjacket for states — and we believe that the district court got this wrong. We will move quickly to correct this incredibly dangerous mistake. We will not stop in our efforts to protect the safety of communities and Californians' rights to go about their business without fear of becoming victims of gun violence, while at the same time respecting the Second Amendment rights of law-abiding gun owners."
Gun violence remains a growing threat to public safety throughout the nation. Mass shootings are on the rise throughout the country and frequently feature large-capacity magazines, causing more deaths and injuries.
On average, there are over 110 gun deaths each day and nearly 41,000 each year in the U.S. Guns are the leading cause of death among children and adolescents, with U.S. children being more likely to die from gun violence than in any other comparable country. 
In 2021, California was ranked as the #1 state for gun safety by Giffords Law Center, and the state saw a 37% lower gun death rate than the national average. According to the CDC, California's gun death rate was the 44th lowest in the nation and the gun death rate for children is 58% lower than the national average.